Inspirational travel bloggers of 2016
Home > Blog > Inspirational travel bloggers of 2016
Want to take a trip off the beaten track in 2016? We talked to 10 inspirational travel bloggers to uncover their recommendations for anyone looking for adventure. Here are their responses, along with where they plan to visit this year.
Could Bolivia make your 2016 bucket list?
Megan and her partner Mike from MappingMegan.com have been travelling since 2007, knocking countries off their bucket list along the way. They're active travellers, with experiences including cycling the 'death road' in Bolivia to climbing Kilimanjaro – this couple inspire people all over the globe to get out there and get active.
Megan places Bolivia at the top of her list when asked where the adventurous traveller should visit this year, here's why: "There is hardly any tourism, and it's one of the few authentic destinations left on Earth. There are the breathtaking Andes, the daunting altitude, the lush rainforest, the too-small bowler hats worn by the indigenous women, the vast salt flat, the decorated llamas, the pink flamingos, and that famous harrowing mountain bike ride known as death road … the most dangerous road in the world!"
For those who aren't sure where Bolivia is, or what it's all about, here are some key details.
Location: East of Brazil, South America
Capital: Sucre
Population: 10.5 million
Currency: Boliviano
Drive on the: Right
Languages: Spanish, Quechua, Aymara, Guarani (and 33 others!)
La Paz in Bolivia was named as one of the 7 urban wonders of the world in 2014, from the waterfall gardens to a 19th century doll museum, there's so much so see for the aspiring adventurer.
Megan on her travelling philosophy: "To travel is to live."
Travelling makes Megan feel alive "it challenges your preconceived notions about both people and the world, and keeps both your mind and your body fresh." She's sticking with Australia this year, perhaps you'll see her exploring the outback, checking out the Great Barrier Reef and rainforests in northern Queensland, or driving the south east coast – give them a high five if you do!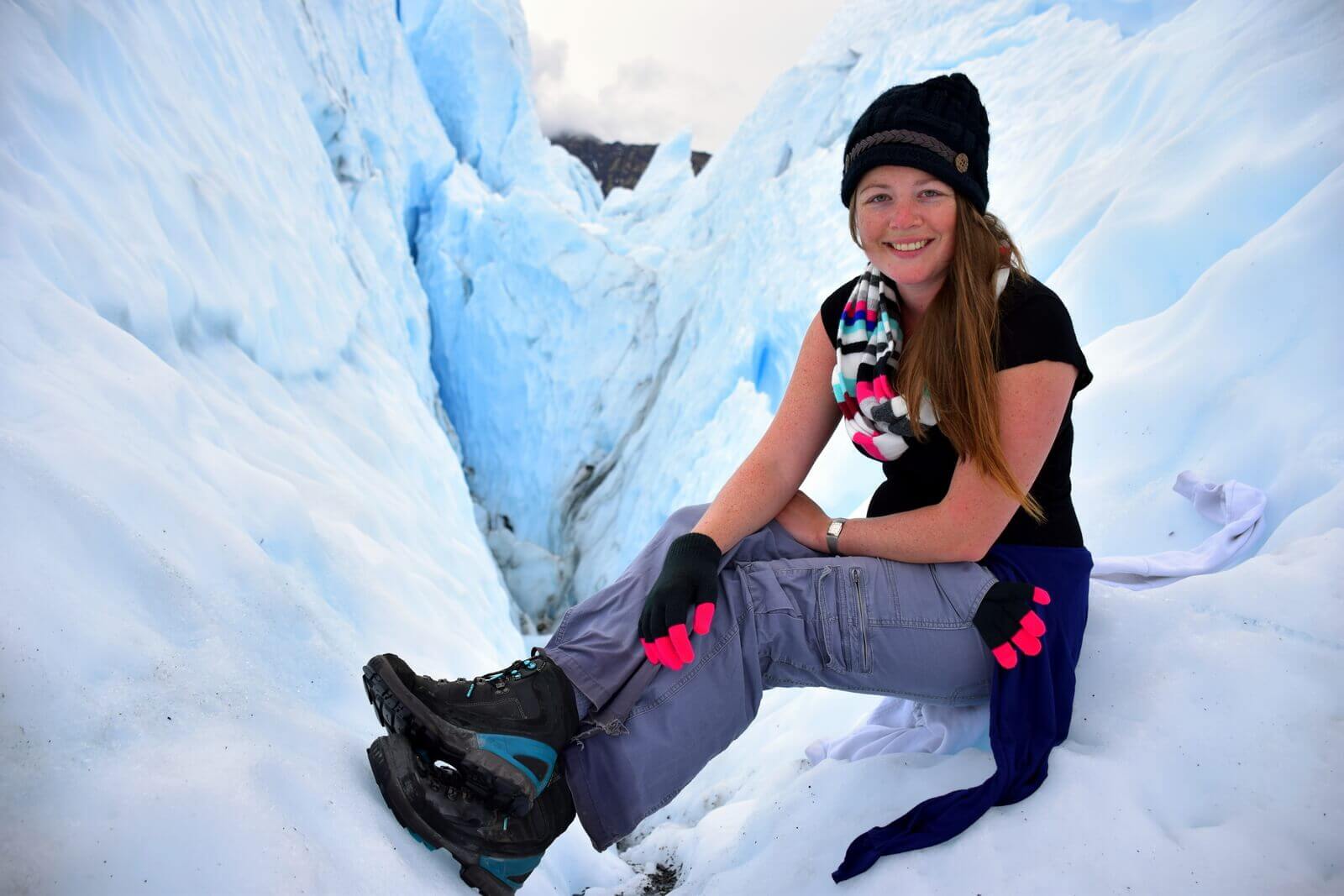 Fancy a taste of Cuba?
Matt Gibson from Xpatmatt.com is an adventurer and a mountain boy at heart. He's also a writer and photographer, who shares his love of sports and inspires his readers to try new things.
His top picks for destinations you should travel to in 2016 are Myanmar (formally Burma), Philippines and Cuba; "Each of these countries are culturally rich and visually stunning in their own right, and all of them are set for an enormous upswing in tourism. If you're looking for places to visit now before they are overrun with tourists and the development that inevitably accompanies such growth, Myanmar, Philippines, and Cuba are all places to visit right now."
However, Matt himself is setting his sights on Nepal. He states two reasons for this, firstly because of Nepal's majestic mountains and we'll hand over to Matt to explain the second…
"The 2015 earthquake devastated tourism in the country. The loss of income combined with the cost of rebuilding infrastructure put the country in a terrible position. Recent issues with gas imports from India have made the situation even worse. This year I want my tourist dollars going to a country that can really use them."
Here are Nepal's vital stats in case you're thinking of visiting:
Location: South West of China
Capital: Kathmandu
Population: 26.5 million
Currency: Nepalese Rupee
Drive on the: Left
Languages: Nepali (and 13 recognised regional languages)
Matt on why he loves travel: "…simply walking down the street in a new country is novel and invigorating." The 'spice of life' inspires him and makes him feel more alive.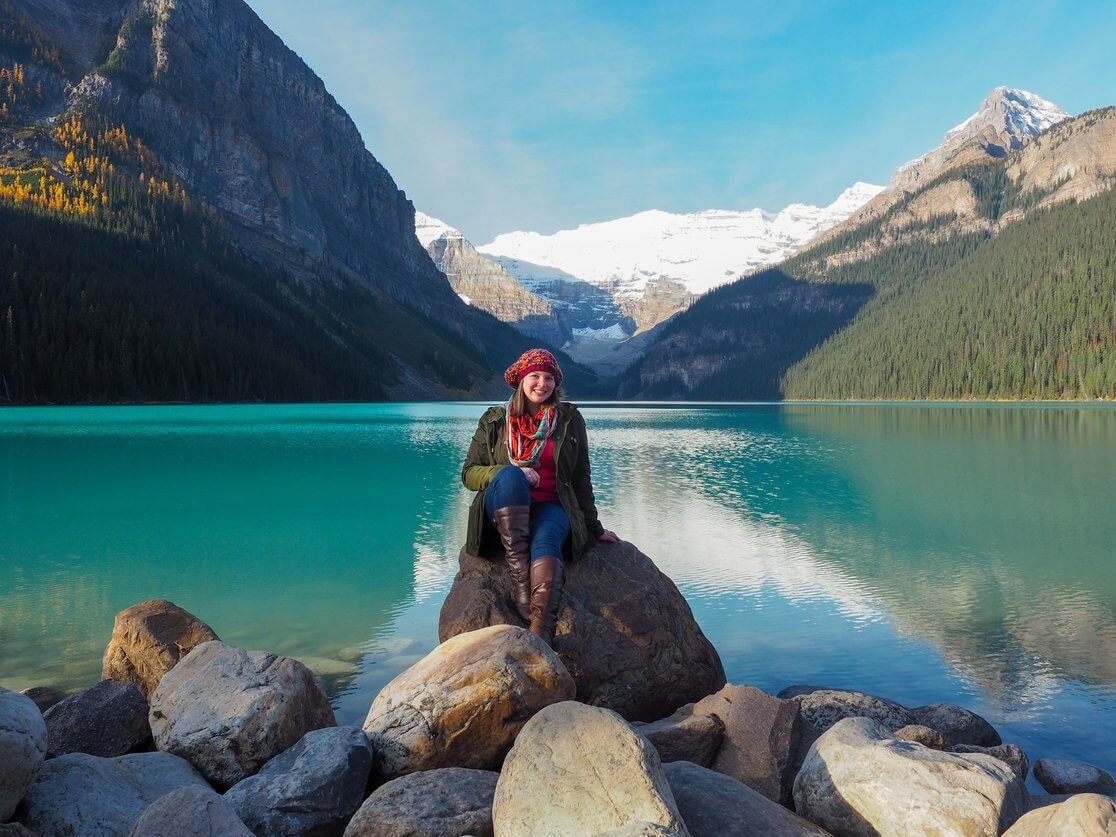 A vote for Central and Eastern Europe
Amanda from Dangerous Business is a bungee jumping enthusiast, but don't let that fool you – she also likes sleeping in her own bed and giving her kitty a cuddle. Amanda believes it is possible to have spectacular travel adventures whilst still having a job and a home. So far, she's visited 35 countries / more than four continents – not bad for a homebody!
When asked about her top travel spots for 2016 Amanda said,
"For getting slightly off the beaten path, I would suggest Central and Eastern Europe. Countries like Poland, Hungary and Romania are incredibly cool – with great landscapes and interesting cities that often get overlooked by travelers. They're easy to travel in, and are also a lot more affordable than some other parts of Europe."
Here's the low down on Poland…since Amanda couldn't choose one destination!
Location: Central Europe
Capital: Warsaw
Population: 38.5 Million
Currency: Zloty
Drive on the: Right
Languages: Polish
Amanda on travel: "I want to see new places and meet new people and learn things about the world "out there."
Curiosity keeps Amanda travelling, and the opportunity to learn about other places in the world. She's heading out to southern Africa this year, as it's a new continent to check off the list. Amanda is inspired to share her stories with you.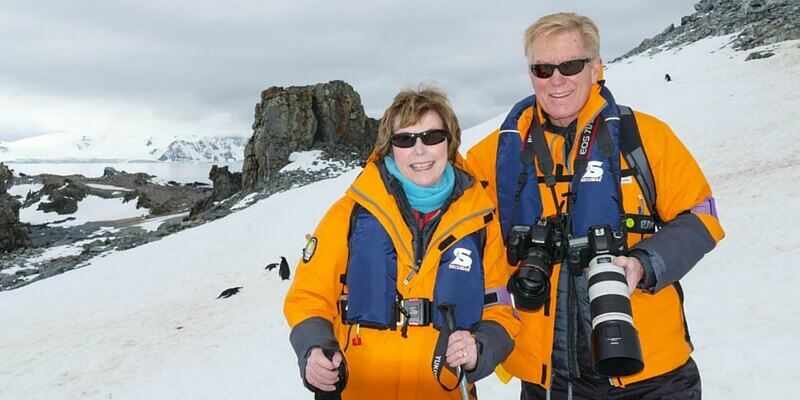 Could you explore the ice continent?
Writer and photographer duo Donna and Alan took their first trip together in 2000. Donna started writing MyItchytravelFeet.com to let family and friends know what they were up to whilst on the move. Since then her blog has enabled her to inspire many like-minded people to travel all over the world. When asked where she would recommend for travellers in 2016, she said;
"My husband, Alan, and I have just returned from a trip to Antarctica and South Georgia. Stepping on the great white continent gave me goose bumps, not to mention opportunities to hike and kayak. And South Georgia, an island about two cruising days from Antarctica, offers the most prolific wildlife watching […] that I've ever experienced."
If you're thinking Antarctica could be on your list for 2016, here's the information you need to know:
Location: Surrounding the south pole
Capital: none
Population: 0
With no population, there's little surprise that the continent has no currency, cars or language! Donna and Alan are sticking with the northern hemisphere this year, but they're still braving a colder climate;
"This August, Alan and I are cruising the Svalbard region of Norway and on to Greenland and Iceland on an expedition ship. I'm especially excited about possible polar bear viewing in the Svalbard area."
Donna on what inspires her to travel: "…nature and wildlife are my inspiration for seeing the world"
If you're an animal lover like Donna, there are so many places in the world to visit, as so many continents have their own species to explore – just like right here in Australia!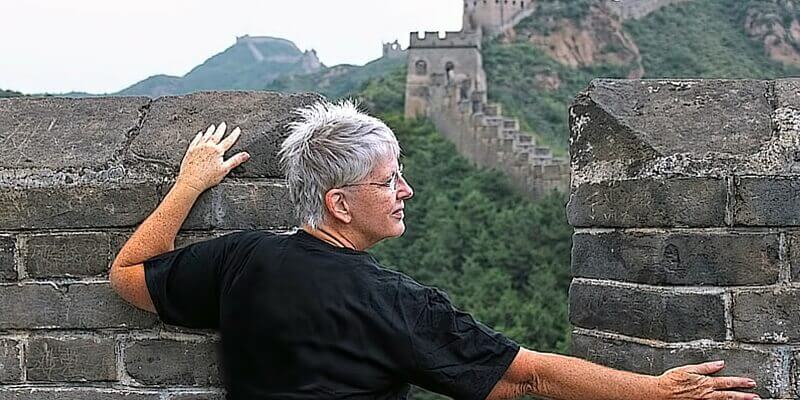 A second vote for Myanmar and South East Asia
Barbara from HoleintheDonut describes herself as a vagabond at heart who is possessed by the urge to travel. She's been ticking off her bucket list for 9 years, but instead of her list getting shorter, it keeps on growing! Here is Barbara's recommendation for getting off the beaten track this year:
"Myanmar (in South East Asia) opened up to tourism just a few short years ago and is changing rapidly, so the time to go is now, before things change too much."
If you think Myanmar could make your list for 2016, read on for the basics:
Location: South East Asia
Capital: Naypyidaw
Population: 53.26 Million
Currency: Kyat
Drive on the: Right
Languages: Burmese
Barbara also recommends Eastern European countries such as "Bulgaria, Hungary, Romania, Croatia, and Macedonia" as they are emerging tourism hot spots, so they are extremely affordable. Barbara herself is heading to France, Japan, Russia, Mongolia and China this year – quite a list!
Barbara says: "I'm just insatiably curious about other cultures of the world".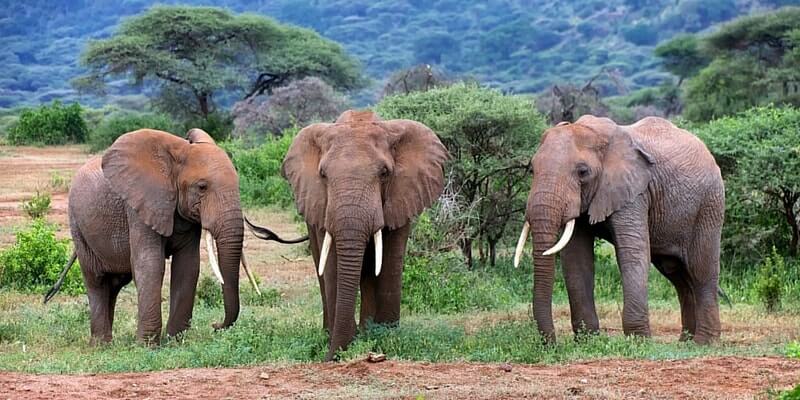 Could Africa be calling your name?
Inma from aWorldtoTravel.com is a Spanish girl with an addiction to travel. She has explored 40 countries, and shows no signs of stopping just yet. Inma's travel recommendation is South Africa. After a visit last year she found the country to be warm, hospitable and safer than expected. Here are some key stats on Africa's southernmost state:
Location: Southern tip of Africa
Capital: No legally defined capital, though Cape Town is the legislative center
Population: 54.96 Million
Currency: South African Rand
Drive on the: Left
Languages:  Afrikaans, English, Ndebele, Northern, Sotho, Swazi, Tsonga, Tswana, Venda, Xhosa and Zulu.
Inma is the only blogger on our list to recommend travelling locally, wherever that is to you. She says, "[w]e tend to underestimate our own region, but I bet every nation on Earth has a lot to offer." This sentiment can certainly be true in Australia, as there are vast landscapes of every kind to explore, unique wildlife and always a friendly local on hand.
For Imna, the Philippines is perched at the top of her list for 2016 as she fell in love with diving last year. She isn't stopping there however, she's also set her sights on Sweden, Portugal, Iceland, and the Americas!
Imna on what inspires her: "Endless life-long learning and unique experiences around the world."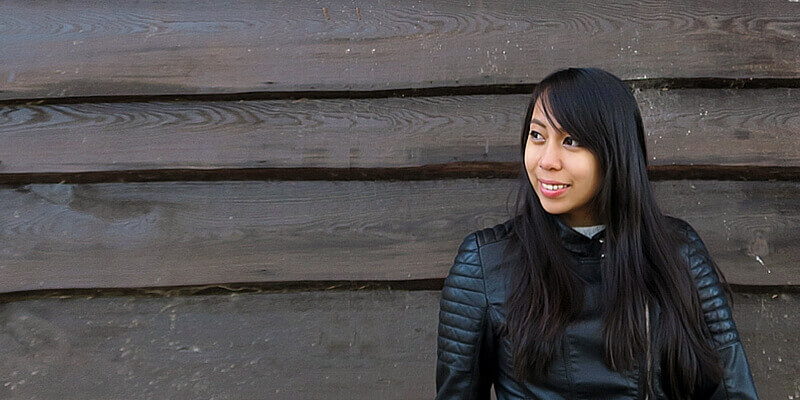 How about the Philippines?
Aileen from iamaileen.com quit her corporate job to travel the world. Through her writing she hopes to show people that it is possible to have a life of travelling, despite challenging circumstances. Aileen began her travels by waving goodbye to her office cubical, and working in digital marketing. She now jointly owns an online business which helps to fund her trips all over the world.
When asked where she would recommend for Aussie travellers in 2016, Aileen replied,
"With over thousands of islands, the Philippines has a LOT in store for you: exotic destinations, white sand beaches, turquoise blue waters, lush forests, dramatic limestone formations, and so much more!" She also recommends Macedonia as its "speckled with rich natural beauty".
See below for some bare essentials on the Philippines:
Location: South of Chinas South-East Coast, North-East of Indonesia
Capital: Manila
Population: 102.8 million
Currency: Peso
Drive on the: Right
Languages: English and Tagalog
If you're 'not feeling' the Phillippines, perhaps take some inspiration from where Aileen will be heading this year. Japan, Norway and the Arctic Circle are at the top of her wish list. She chose Japan because of the culture, is hoping to head to Norway to see their 'midnight sun', then head further north to catch a glimpse of the Aurora Borealis.
Aileen says, "travel gives me a deeper appreciation and understanding of everyone and everything in this world."
Aileen loves travelling as it teaches her to get out into the world and learn about different cultures, history, food and customs.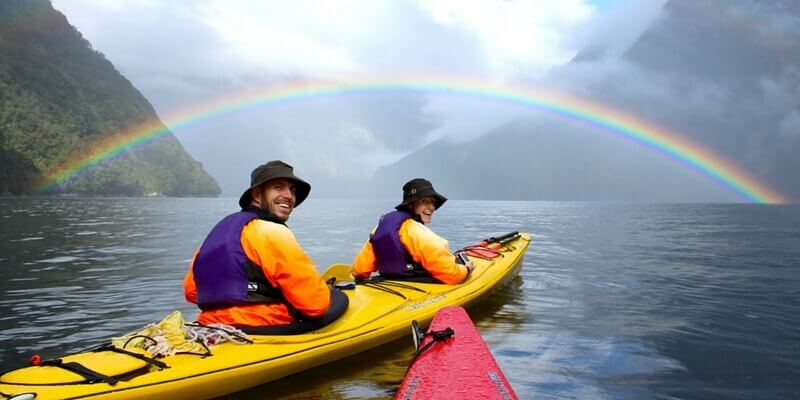 An Ecuadorian adventure perhaps?
Anne and Mike from honeytrek.com quit their jobs in 2011 just after getting hitched and set out on what's probably the world's longest honeymoon. So far, they have visited 38 countries across 6 continents, and this month they will explore their 7th: Antarctica!
As with the aforementioned bloggers above, Anne and Mike recommend the Philippines and Nepal as two top places to go in 2016. But a new one to the list is Ecuador. Only 4 hours from Miami, Anne and Mike say, the "Pacific Coast, Andes Mountains, and Ecuadorian Amazon Jungle are all packed into this South American country, making it one of the most stunning places we've ever been."
Here are the vital stats on Equador:
Location: North-west coast of South America
Capital: Quito
Population: 16.1 million
Currency: USD
Drive on the: Right
Languages: Spanish
Anne and Mike are currently on a two-week journey to Antarctica with Quark Expeditions, and are incredibly excited to kayak amongst icebergs, hike glaciers, whale-watch for Minkes and Humpbacks, and see baby penguins waddle around.
Anne and Mike say travelling "makes every day feel like a gift and reminds us to always make the most of it." Read about their recent Ecuadorian adventures.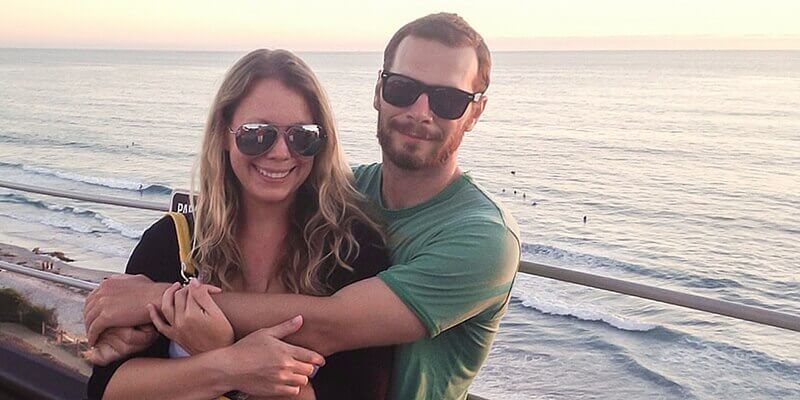 Could you have overlooked the Cook Islands?
Full time photographer and blogger Christy, and her partner Scott created ordinarytraveler.com for those who want to have it all –a job and a life packed with adventures. They started blogging in 2009, connecting and inspiring others to take trips off the beaten track.
Christy said that she would recommend a trip to the Cook Islands or Bonaire in 2016, as these islands "often get overlooked by travelers". The Cook Islands are a small group located in between Fiji and French Polynesia, so are quite accessible for Australians. Bonaire however is off the coast of Venezuela in South America, offering great scuba diving and a warm, sunny climate year round.
Fancy a trip to this tropical island? Here some more info:
Location: North of Venezuela
Capital: Kralendijk
Population: 17,400
Currency: USD
Languages: Dutch
Continuing the tropical island theme, Christy and Scott are heading to the quieter paradise of Kauai in Hawaii this year. Christy is drawn to beautiful places, and loves being outdoors, so she's looking forward to exploring this small island on foot.
Christy: "The world is a beautiful place!"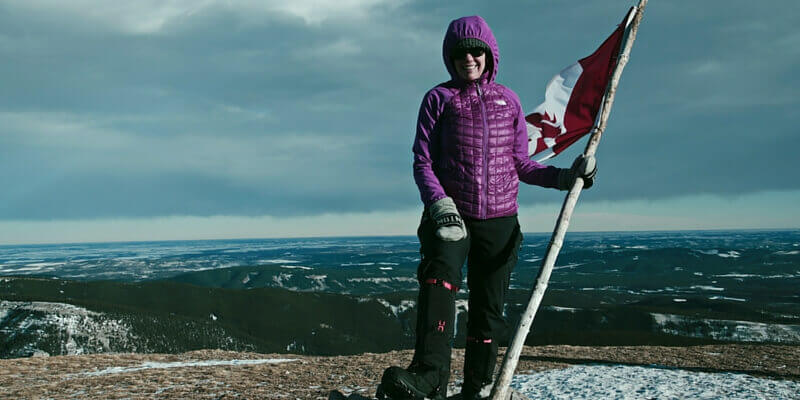 A second vote goes to Africa
Last but certainly not least is Leigh from hikebiketravel.com. Leigh has always loved studying maps, and has ticked a lot of destinations off her list.
From cycling 2,000km in Africa to yachting in the Galapagos, Leigh has an inspiring list of over 100 adventures to share. After quitting her job as a geologist, dietitian and small business owner, Leigh has now travelled all over the world with camera in hand.
When asked where she would recommend as an off-the-beaten-track destination for 2016, Leigh responded, "West Africa would definitely be off the tourist trail. Ghana, Mali, Senegal and The Gambia would all be fascinating places to visit"
Here's a quick round up of the basics for Ghana:
Location: Mid-west Africa
Capital: Accra
Population: 27 million
Currency: Ghana cedi
Drive on the: Right
Languages: English
From the heat of Africa to colder climes, Leigh is heading to Iceland this year to explore the Westfjords area. Then she's packing in adventures to the Rockies in Canada, and a trip to Panama in November – that's one impressive travel itinerary!
"A lot of traveling for me is filling in the blanks on the map. I'm curious and would visit every country if I could just to see if it's how I imagined it would be." – Leigh on why she travels
Thank you to all the bloggers who shared their advice, knowledge, photos, and travel picks. 
Wherever you're going in 2016… get covered by travel insurance.