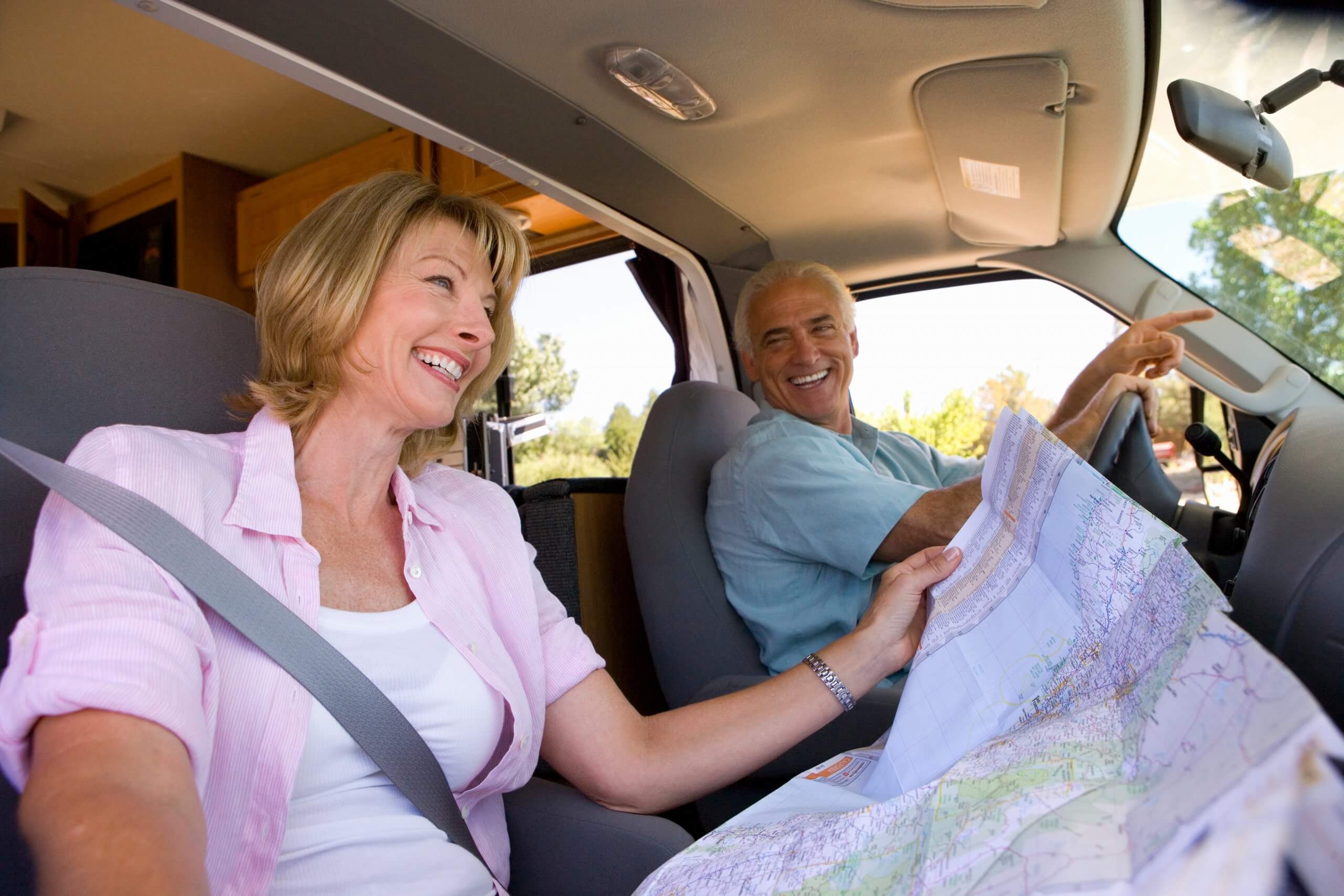 They say life is a highway, and if you've settled into retirement and you want to see more of this great nation, you can ride it all night long as a grey nomad.
Grey nomads are older Australians who are usually retired and spend significant periods travelling around the country by car, caravan or motorhome. Think of it as a rite of passage for people over 55.
According to Tourism Research Australia and Tourism Western Australia, 40% of all people who stay at caravan parks around Australia are grey nomads – the highest proportion of any travel group.4
What's more is that within any given five-year period, they generally stay in more than 20 different caravan parks.
Many Baby Boomers keen for adventure spend years finding the perfect caravan or campervan, mapping out their journey and preparing for their escapades on the road. So, we've compiled a list of things that are important to know before setting off on your adventure – from saving fuel and voting to navigating your trip during the COVID-19 pandemic.
Making sure you don't get ripped off at the petrol pump
Whether you're travelling in your home state or somewhere far away, there's nothing worse than finding out you've paid too much for fuel. When you're at home, you usually have a few favourite petrol stations and may even know which generally offers lower prices. However, when you're in an unfamiliar area, it can be harder to determine whether you're getting the competitive prices at the pump.
According to the Australian Competition and Consumer Commission (ACCC), you'll usually pay more for fuel in regional locations and smaller towns than in big cities.3 These areas have smaller populations and lower demand, resulting in less competition, but some areas are still going to cost more. For example, service stations along highways with a higher influx of customers may charge more than a petrol station elsewhere in town.
One way to help you compare fuel prices and ensure you're not paying more than you need to is through our Simples app. Available through the App Store or Google Play, the app can be downloaded straight to your phone for free. You can search by postcode or a larger area to find petrol prices from participating petrol stations near you. You can also customise your preferences to find your favourite petrol brands and fuel types.
How to navigate your trip around border closures
With Australia still battling the COVID-19 pandemic, grey nomads will likely face more restrictions on the road than ever before.
While the situation is unfolding daily, multiple states and territories have border restrictions in place that prevent people from entering if they've come from select locations. What's more, there are also mandatory quarantine periods you must abide by if you still travel into certain areas.
For example, QLD has restricted access from VIC, NSW and ACT.7 The WA border, on the other hand, is completely shut unless you're an exempt traveller (such as a truck driver or someone granted admission on compassionate grounds).8
Unfortunately for nomads looking to put the pedal to the metal, these locations are updating regularly in response to COVID-19 outbreaks and hotspots around the country, making it difficult to plan an interstate road trip.
It's always best to regularly check each state and territory's government guidelines before you hit the road and ensure you and your travel companions are eligible to cross a border. In most cases, states will require you to obtain a border declaration pass or permit to enter. You can apply for these through state and territory government websites.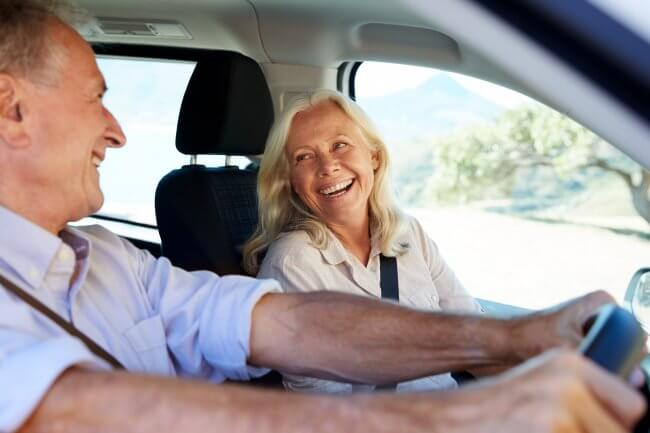 How will caravanning and caravan sites be different for grey nomads due to COVID-19?
If you haven't taken a trip since COVID-19 restrictions were implemented, you may notice some changes across the country's camping ground and caravan sites.
Just as we've been told to practice social distancing when catching up with old friends, you'll notice similar changes on the roads. While the specific rules may change based on the state you're in and the site you're visiting, changes you may notice include:
The temporary closure of sites and parks. Some caravan parks and national campsites around the country may be closed temporarily due to the pandemic. Always check the state or territory's national park websites before your visit to avoid disappointment.Remember that even before the pandemic, there were strict rules around camping at rest stop areas. While you'll usually still be able to facilities such as bathrooms and picnic areas, there's often a maximum time you can spend in these areas.11
Compulsory bookings. Some parks and sites may require mandatory reservations in advance of your stay. Across New South Wales, for example, a booking is now required for anyone staying at a national park campground or accommodation facility.9 Rules may vary between individual parks or sites.
Providing more personal information. To help support contact tracing, you and anyone in your travel group will need to supply your personal information, typically your name and contact details. This is a measure that you may already be familiar with if you've dined at a restaurant or attended the cinema since the start of the pandemic.
Reduced capacity at locations. In line with social distancing requirements, you may find that your favourite sites have less capacity than they usually do. You may also be required to set up your caravan or camp area slightly differently than you remember, such as leaving more space between you and other travellers.
Changes to communal areas. Meeting new people is one of the best parts of being a grey nomad, but there will likely be changes to communal areas and how you interact with others. The number of visitors you can have in your caravan or campsite may be capped and fewer people may have access to kitchens, barbecue facilities and other recreational areas.10 Some facilities such as pools or cafes may also be closed or have their operating hours reduced.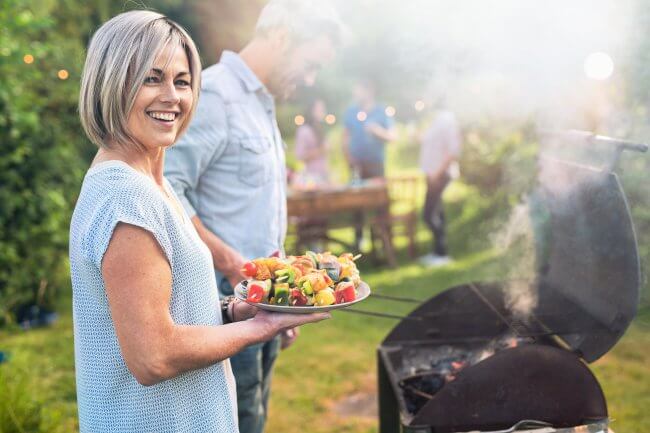 How to vote on the road as a grey nomad
While you may be hitting the open road to avoid the political circus of Canberra, it doesn't mean you'll automatically be exempt from voting. Depending on the type of grey nomad you are, you'll have several options when it comes to voting on the road.
If you plan on returning to your home or permanent address after your travels, it's important to contact your local Australian Electoral Commission (AEC) office and advise them of your travel plans and dates. This ensures you're not removed from the electoral roll and you'll still be able to cast a postal vote, early vote or even cast your vote in person if you're in another state.1 Failing to vote just because you're on an extended break could result in a fine.
If you're a permanent grey nomad and have no fixed address (i.e. you continuously travel from place to place) you may choose to enroll to vote as an itinerant voter. In this case, you'll typically choose your state or territory based on where you were last registered to vote, where your next of kin is enrolled to vote or where you were born. If you're in Western Australia, you must enroll and vote for state elections or face a fine, while in South Australia, voting is compulsory for state elections. That being said, permanent grey nomads aren't required to vote in federal elections.
What to do about bills and mail
Bills don't just stop when we're on the road, and even if you've left your home in the capable care of a loved one, they're something you'll still want to keep on top of. There are many things you can do to ensure you don't fall behind and that everything is smooth sailing when you eventually return home.
Opt for paperless bills. Gone are the days where you rely on the postie to deliver the dreaded utility bill. Many companies now offer paperless statements that are sent directly to your email address or are accessible via an online account. This is extremely handy when you're constantly moving between locations. These bills show you exactly the amount you owe, the date you'll need to pay by and even options to pay safely online. It's something many older Aussies are already doing, with data from the Australian Bureau of Statistics (ABS) showing that paying bills and banking online is the most popular activity over-65s do on the internet.
Register for online banking. If you need to make payments, track your finances or send money to someone back home while on the road, you know how difficult it can be to find a bank in a rural location. Online banking takes the stress out of this and allows you to manage your money from your computer, tablet or mobile device. Almost all major banks have access to online banking. Just book an appointment with your bank before you head off and they can explain exactly how to bank online with ease.
Sign up for direct debits. While it's a good idea to check over your bills to ensure you've been charged the right amount, direct debits can come in very handy if you want to automatically keep on top of your bills. Many organisations allow you to set up automatic payments that are withdrawn from your account on a specified date. Always have enough money in your account as you could be hit with overdraft or dishonour fees if you dip into negative balance.
Redirect your mail. Whether your road trip lasts a month or you plan on being away for a year, you can usually redirect your mail with Australia Post. While it does come at a cost, you can rest assured knowing your mail is being forwarded to a safe location while you're away.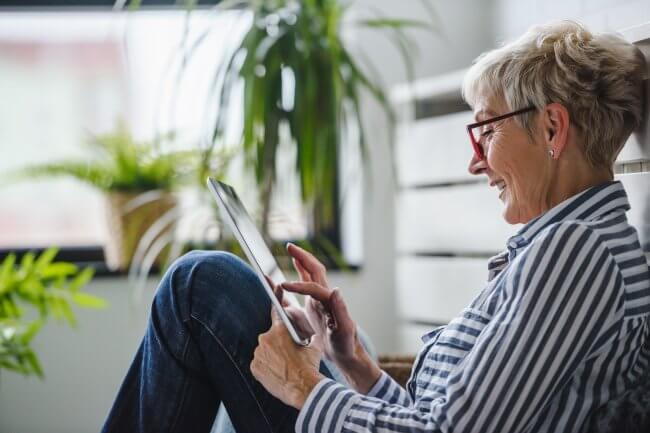 Start planning your trip
If you've crossed all the t's and dotted all the i's, all that's left to do is plan your trip. With so many fantastic destinations on offer in Australia, the hardest part is picking where to go first.
Luckily, we've got several articles to help you on your way. If you're planning to explore Queensland further, check out our piece on the outback Queensland road trip destinations you have to see. We also list some local hidden gems in our article on the best travel destinations you've never thought of, as well as our top five winter holiday destinations.
We also have plenty more travel tips, tricks and articles right here on our blog.
Sources
Australian Electoral Commission – 'Long-term travellers within Australia' – Accessed 13/08/2020
Australian Electoral Commission – 'Enrollment for people with no fixed address' – Accessed 13/08/2020
Australian Competition and Consumer Commission – 'Fuel in regional Australia' – Accessed 13/08/2020
Tourism Research Australia and Tourism Western Australia – 'Grey Nomads – Fast Facts' – Accessed 17/08/2020
Australian Bureau of Statistics – 'Older persons internet use' – Accessed 17/08/2020
Moneysmart – 'Direct debits' – Accessed 17/08/2020
Queensland Government – 'Border restrictions' – Accessed 17/08/2020
Western Australian Government – 'COVID-19 coronavirus: Travel to WA' – Accessed 17/08/2020
NSW National Parks and Wildlife Service – 'COVID-19 update' – Accessed 17/08/2020
New South Wales Government – 'Caravan parks and camping grounds' – Accessed 17/08/2020
Queensland Government – 'Rest areas' – Accessed 17/08/2020
Did you find this article interesting or helpful?