As 2019 begins, we often reflect upon which goals – big or small – we want to achieve before the year is out. This time of year usually marks an emergence of fad diets and all sorts of goals that we cling onto to improve our overall wellbeing.
Take Australia's obsession with travelling, for example. According to the Department of Home Affairs, more than 11 million Aussie residents departed for short-term travel from July 2017 to June 2018. A holiday is usually a popular choice for many New Year's resolutions, as more and more of us yearn for a well-deserved break.
So, if you're itching to travel in 2019 but find it near impossible to scrimp for the funds, you've come to the right place. Our helpful guide provides tips, hacks and serious travel inspiration, so you can make your holiday dreams a reality.
Ready? Let's go!
Top 10 tips and tricks to save up for a holiday
Travelling overseas doesn't have to cost an arm and a leg. You'll be amazed at how making small changes to your everyday routine can make a big difference to your budget.
Plan a realistic holiday.
Firstly, you'll need to work out the basics:
where you want to go
when you want to go
what you want to experience
who you are travelling with
how long you aim to travel.
For example, you may be looking at a trip to New Zealand in winter where you plan on sightseeing with your children for eight days. Once you work out what sort of holiday you're after, you can then draw up a realistic budget and plan your itinerary in detail. When planning your 2019 holiday, it's always recommended you shop around for the best accommodation deals, activities, flights and travel insurance, so you can get the most value for your holiday budget.
2. Rethink those TV and online subscriptions.
It pays to be active and get outside more often than not, as your monthly subscriptions to Netflix, Amazon TV, Stan and other online or streaming channels can end up costing you big time. Generally, streaming accounts cost anywhere between $10 and $25 per month; that's money you could be putting towards a trip of a lifetime. What's more, if you limit your time inside, you potentially won't even notice you're living without them.
3. Cut back on alcohol and quit smoking.
According to the Australian Bureau of Statistics (ABS), 79% of Aussies liked knocking back a coldie or two during 2017-18. While drinking alcohol in moderation is fine, it's a costly habit – even more so if you drink out and about in pubs or restaurants. Smoking, on the other hand, is not only extremely detrimental to your health, it's also an increasingly expensive habit. For example, if you smoke only five cigarettes a day from a pack of 20 that costs $25, it'll cost you a monstrous $2,281 in a year to keep up your habit; that's more than most international airfares from Australia!
4. Stocktake your entire house. 
Stocktaking your household goods can be an innovative way to make an extra buck this year. Don't just look at your wardrobes, either; think about other items that are no longer in use around your home, like duplicate appliances or that dusty ab-cruncher from the 90s. You'll be amazed at how much money you're sitting on and, better yet, how easy it is to sell unused items through online platforms, like eBay and Gumtree.
If you've moved recently to a property that no longer requires as much outdoor maintenance, it might be an idea to evaluate the equipment in your shed, as lawn mowers and whipper snippers can fetch a fair price.
5. Say no to takeaway food and eating out.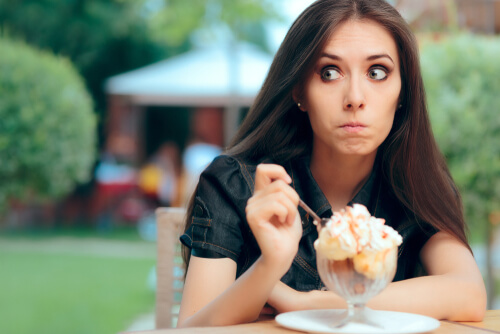 Sacrificing that daily takeaway coffee at work or those weekly trips to the café or restaurant can pay massive dividends to your savings account. One coffee a day at the office or worksite can cost you $5 a pop. Accompany that with one weekly takeout meal priced at $30, and you'll be spending a whopping $2,860 in one year.
While we understand there will be times where you simply cannot refuse a treat or two, just think of all the exotic and scrumptious foods you'll be indulging in overseas on holiday, while everybody else is stuck in the nine to five grind.
6. Shop around for a better credit card.
Whether your credit card is used for shopping and household bills or to consolidate your debts into one regular payment, there are many advantages of comparing credit cards to find a better deal. With so many options at your fingertips, you can find the card with a stack of perks that reward you for your spending. So, instead of just racking up a monthly bill, why not take advantage of finding a card that works for you?
7. Review your household's energy consumption. 
By reviewing your quarterly power bill, you can identify how much you're being charged for your household's energy usage. There is a bunch of ways to save on electricity, including setting your air conditioner in summer to 24°C, using your dishwasher only once it's full, turning the washing machine onto a cold cycle and turning all appliances off at the wall when not in use. We've barely scraped the tip of the iceberg here when it comes to being more energy efficient, so make sure you check out our electricity saving tips here.
8. Buy in bulk or when items are on special. 
Being 'supermarket savvy' isn't about hoarding grocery junk mail or shopping only when items are on special; it can be as simple as buying goods, like meat, in bulk. This way, you'll tend to pay less per kilogram, and you can freeze other portions over time.
Also, make sure you never go shopping for food on an empty stomach, as a large appetite can lead to impulse purchases. While perusing the aisles, be firm on what you put in your trolley by sticking to a carefully budgeted shopping list.
Another worthwhile tip is to stocktake your fridge and pantry's contents once a week to ensure nothing goes to waste. According to FOODWISE, the average Aussie household throws out $1,036 of uneaten groceries annually, with young consumers aged between 18 and 24 years being the worst offenders.
9. Instead of driving by yourself, opt for carpooling, walking or cycling.
This might make you scratch your head, particularly if you're a tradie or you rely on your transport to get to work – and that is absolutely fine. However, you can save on petrol from limiting the number of kilometres you drive outside of work hours. Walking, cycling, catching public transport or asking a mate who owes you a favour for a ride are all great ways to decrease these costs.
If you can't go without that sense of freedom you get from driving your own car, be sure to check out our handy fuel price comparison service in the Simples app. All you need to do is punch in your postcode or location, and it'll show you where with the cheapest petrol is in your area.
10. Set up a designated holiday account with a direct deposit. 
Contact your bank to set up a high-interest savings account with an automated direct deposit. Depositing an amount as small as $10 a week could be the difference between going away for 10 nights instead of seven, so keep that in mind and don't give up!  
Holiday hacks that can maximise your budget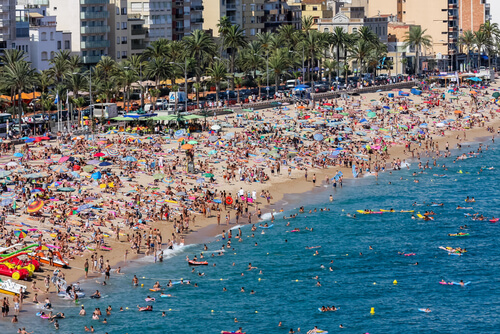 Once the planning stages of your holiday are in full swing, you should consider the following hacks to make the most out of your travel budget.
If possible, try to be flexible with departure dates and consider flying in the middle of the week. Generally, flights that depart on the weekend can be more expensive than travelling during a weekday. Check alternate flight times (i.e. departing at 12 am as opposed to 8 pm). In bigger destinations, like New York or London, remember that there are several airports to choose from – some of which may be cheaper to fly into than others.
Lastly, see if alternative routes are cheaper with a stopover rather than flying direct, and make sure you check for any extra fees set by airliners, which might include fees for checked luggage.
Whether you decide to take out a prepaid travel money card or use your bank's card, it's a good idea to load the currency of the country you're travelling to prior to your departure. This way, you'll avoid getting ripped off by higher exchange rates and fees at airports. Some countries, like Japan, use cash transactions more than they use cards, so do your research beforehand so that you're fully prepared.
Take advantage of free stuff
Many cities around the world offer free guided walking tours for tourists. While a small tip may be customary, these tours are a great way to see the sights from a local's perspective, without the price tag of larger tour companies. Also, free Wi-Fi hotspots are a good way to save instead of using international roaming or an internet café.
Depending on where you go, holiday destinations tend to have peak, off-peak and shoulder seasons. Times of the year you should look out for, or avoid completely, are:
local public holidays
festival dates
school holidays
wet seasons (while it may be less crowded, your holiday itinerary may be impacted).
Places around the world that'll make you want to save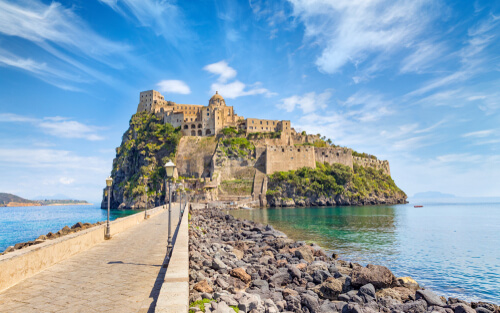 It's safe to say that everybody has a holiday bucket list. Whether you're looking at taking your kids to a winter wonderland, sunbaking on a secluded beach or exploring some of Mother Nature's finest creations with friends, the experiences we want from travelling will tend to differ.
With this in mind, we've staggered upon a few of the most awe-inspiring destinations that'll help motivate you to save.
Stepping into this giant natural spa is a surreal experience you're likely never to forget. You'll be pinching yourself as you bathe amongst the Norse gods in volcanic hot springs that are encircled by craggy boulders. Submerge in the thermal springs with a revitalising mud mask before indulging in a drink and meal at the esteemed Lava Restaurant.
Milford Sound, New Zealand
Situated in the southwest of the South Island, Milford Sound is a setting straight out of a Lord of the Rings film. Instead of orcs and middle earth, expect huge peaks, waterfalls, seal colonies and various other marine life.
Montreal Botanical Garden, Canada
Nestled within the sprawling metropolis of Montreal is a botanical garden like no other. The gardens stretch over a vast area, making it the perfect location for families looking to spend half a day immersed among giant sculptures, thematic outdoor sections and an array of activities.
Tinago Falls, Philippines
Ever wanted to plunge into a crystal-clear lagoon next to a rushing waterfall? Tinago Falls is sure to leave any nature lover in a state of reverence as they float in a watering hole hidden in a deep ravine. Located on the southern island of Mindanao, this spectacle is wedged between the township of Linamon and Iligan City.
With an area spanning just over 40 square kilometres, Ischia Island has a bit of everything for everyone. Besides the fact it's a volcanic island right off the Gulf of Naples, it also features a historic castle built in 474 BC, a mountain peak offering stunning panoramic views, private gardens, hot springs and world-class beaches.
Sources: 
Australian Government, Department of Home Affairs, Overseas Arrivals and Departures 2017-18 (ABS Revised), October 2018.
Australian Bureau of Statistics (ABS), 4364.0.55.001 – National Health Survey: First Results, 2017-18, 2018.
Quit Victoria, Cost of Smoking, 2018.
FOODWISE, Reduce Food Waste, Food Waste Fast Facts, 2018.
Did you find this article interesting or helpful?