Savvy Travel Saving Tips: New York Edition
Home > Blog > Savvy Travel Saving Tips: New York Edition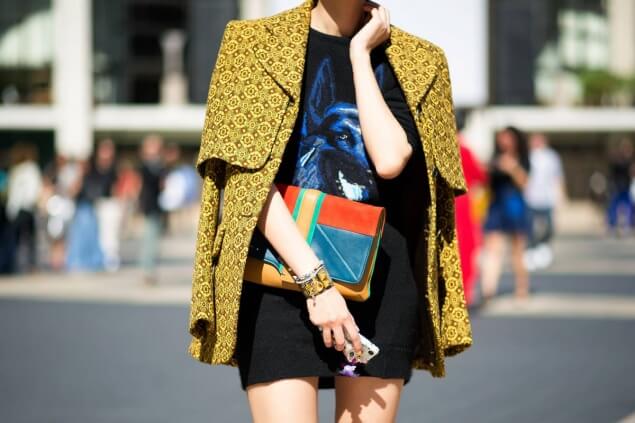 Living it up in the city that never sleeps can do real damage to a traveller's savings, but with these budget-conscious tips, you can experience New York in all her glory without going into the red. Put your credit card away and travel smarter by planning ahead and doing things a little differently.
Discover New York, New Yorker Style
Want to do New York like a real New Yorker? Book a free Big Apple Greeter tour and discover the city's big sites and hidden gems with a bonafide New Yorker. Greeters are passionate New Yorkers who volunteer their time to take visitors to their favourite places, to experience the city as they do. It's way cheaper than booking a fancy driving tour, and you'll get to form a friendship and get an amazing resource for all your touristy questions.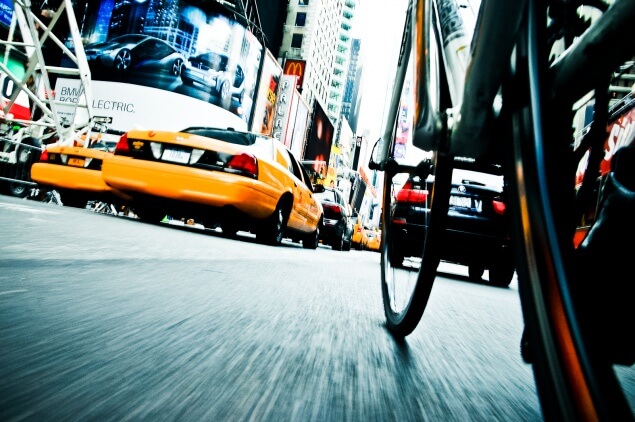 Head underground or get some wheels
Take public transport, which is a much cheaper alternative to the iconic yellow New York taxi. A weekly Metro card will set you back about $30 (but a taxi ride a few blocks could cost $20). If you're fit and game to take on New York's chaotic traffic, why not hire a bike and head in your own direction at your own speed? Cruise the perimeter of Central Park, or take a ride to Brooklyn for the day. With your own transport comes freedom, but don't forget your helmet.
Park It
Take a free beginner's fencing lesson or play ping-pong in Bryant Park. The Bryant Park Reading Room also offers free poetry readings several evenings a week from poets around the world.  New York is a hub of creativity and creative people, and even if park poetry isn't really your thing, it's so quintessentially New York – and hey, it's free!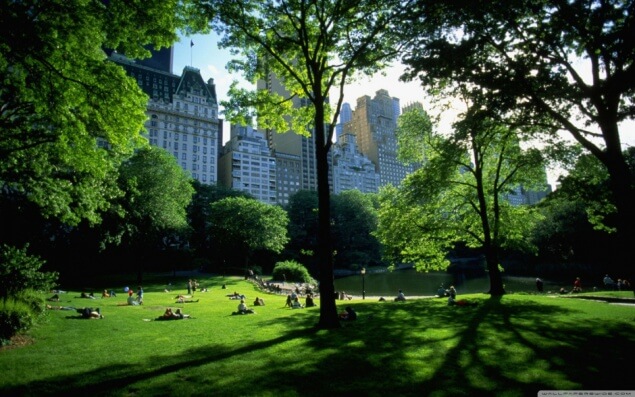 Image Source
Enjoy a guided tour of Central Park – most guided tours are free or download the free Central Park app and take yourself on an audio or walking tour. The app also gives you access to a full events schedule, including free events happening in the park throughout the year. Central Park is the gift that keeps on giving, and whole days can be planned within its gorgeous expanses. Just be wary of people peddling cart rides or package deals – these will almost never be budget-friendly.
Explore the Outer Boroughs
 Leave Manhattan behind and discover what the outer boroughs, like the Bronx and Brooklyn, have to offer. The Bronx Council on the Arts offers free trolley tours to some of the areas hottest arts and culture. Head up to Harlem for a completely different feel to the south end, and you'll certainly stumble upon cheap food and entertainment. The neighbourhood is sprawling and ever-changing so the best thing to do is take a wander (in the daylight hours) and be on the lookout for the things that interest you.
Free Surfing
Take advantage of free Wi-Fi throughout the city. Most New York City parks offer free WIFI; look here for other free Wi-Fi hotspots in NYC. Skip the hotel Wi-Fi charges, which we all know can be exorbitant.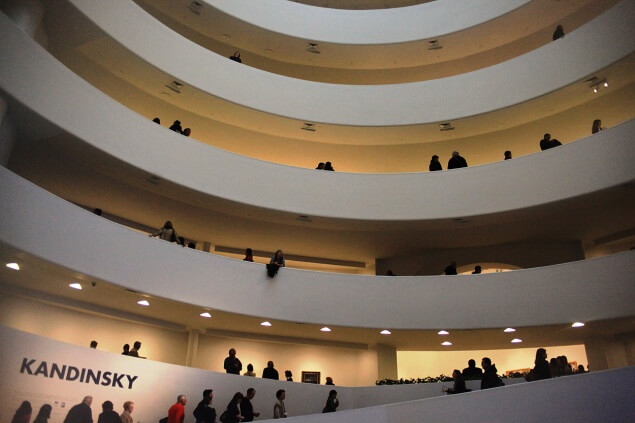 Free Activities, Arts & Culture
New York is passionate about equal access to arts and culture no matter what your background or budget. There are literally thousands of free music, dance, art and theatre events available through the city every year. Many of New York's museums (like MOMA and the Museum of Natural History) are free, cheap or operate on a suggested price policy (pay what you feel or what you can afford). Given that you can spend an entire day in these places, the price of a ticket is money well spent. For discount/free days at other museums and art galleries around New York, check out Free Museum Day.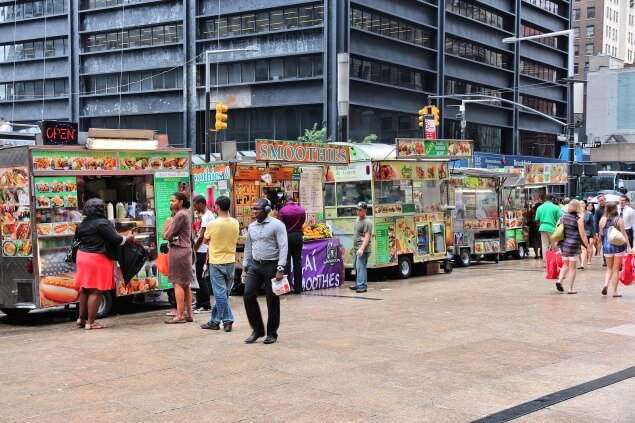 Image Source: franchiseopportunitiesjournal.com
Cheap Eats and Drinks
Take advantage of Happy Hours (which include both food and drink specials) throughout the city. There's always somewhere offering a cheap deal, like $3 Coronas or $1 oysters. The only downside is trying to restrain yourself.
If you've noted the food truck revolution revving up here in Australia, it's one of the hottest food trends in New York. With a food truck on every corner, let your taste buds run wild with cheap and cheerful eats from around the globe. Southern, Thai, Cajun, Middle Eastern, Spanish, Italian – with so much choice for such little cost, you'll be eating like a king on a pauper's budget.
Save on Sleep
New York hotels are expensive. However, AirBnB has hit New York in a big way and that are thousands of private rooms and studio apartments available for substantially less than standard Manhattan hotel rooms. State policy has been periodically cracking down on private accommodation, however, so always double check that any agreement is serviceable and above board.
The Final Word
You never know what your next travel adventure will throw at you, so be prepared and take travel insurance with you wherever, whenever and however you travel. Policies and coverage vary; so make sure you compare policies to find one that suits your itinerary and budget. In the meantime – enjoy the sights and send us a postcard.