The pitfalls of unattended luggage
Home > Blog > The pitfalls of unattended luggage
You're on holiday and suffer the unpleasant fate of having your luggage stolen. Looking to fix the situation, you make an insurance claim only to have it rejected as a result of the item being classified as 'unattended'.  So what does it really mean to leave a bag or valuable item unattended?
We delve into the topic to uncover the definition of unattended valuables, in which circumstances these losses and thefts may take place and, if faced with a sticky situation like this whilst on the road, how you can improve the chances of your insurance claim being approved.
Defining 'unattended'
Let's begin with understanding the term 'unattended'. As surprising as it may sound the term often leads to confusion and a difference of opinion between the insurer and insured.
Need to get your home and contents in order? Start with a great deal by comparing here
Dean Van de Es from Fast Cover Travel Insurance explains in more detail. 'Unattended' in layman's terms implies that 'you are out of control of your luggage', 'you can't see your luggage' or 'you can't stop someone from grabbing it' he says. There are a variety of situations where this can take place, most of which you have control over if you remain aware. Dean shares some examples:
Common scenarios involving 'unattended' luggage and valuables
Scenario # 1 – You quickly run to the bathroom in the airport before boarding your flight, leaving your luggage at the gate for just a few short minutes.
Scenario # 2 – Whilst enjoying a sunny day beachside, you leave some personal belongings including your phone and wallet wrapped in your towel while you go for a swim.
Scenario # 3 – After a meal, you go to the counter to pay and leave the restaurant, forgetting your bag under the seat.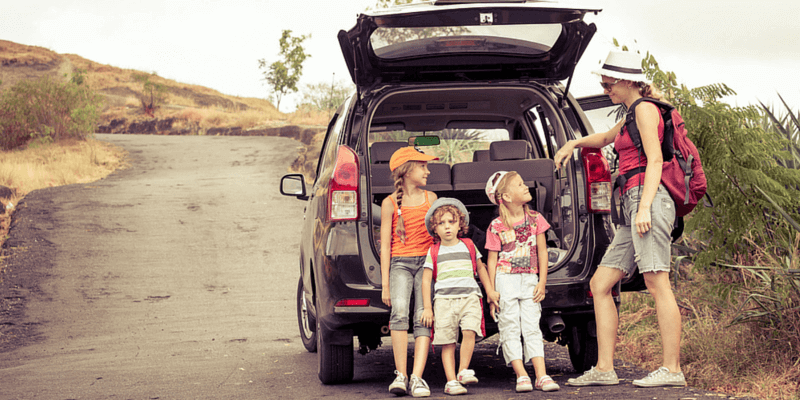 Scenario # 4 – On a camping trip you lock away your belongings in the boot of the car before going on a day-long hike.
Believe it or not, in each of the above examples the items are in insurance terms deemed 'unattended' and as a result, it might lead to claims being rejected.
"Travel insurance is about protecting, not forgetting. We can't cover people who forget items."
– Dean Van de Es
Preventative measures
There are a few ways you can prevent refused claims for unattended belongings that are stolen or misplaced. These tactics fall within the planning and preparation stage of your upcoming journey.
Before you depart
When taking out insurance check the product disclosure statement or speak with a sales representative to seek clarification on the specifics that apply to your chosen policy. Reading the fine print is crucial. Take the time to review and understand what you're covered for before signing up. Marek Bron from Indie Traveller learnt this the hard way when he lost his smartphone in a remote village in Laos. 'I had incorrectly assumed this would be a 'valuable' covered under my policy,' he says. 'Sometimes the devil is in the details!'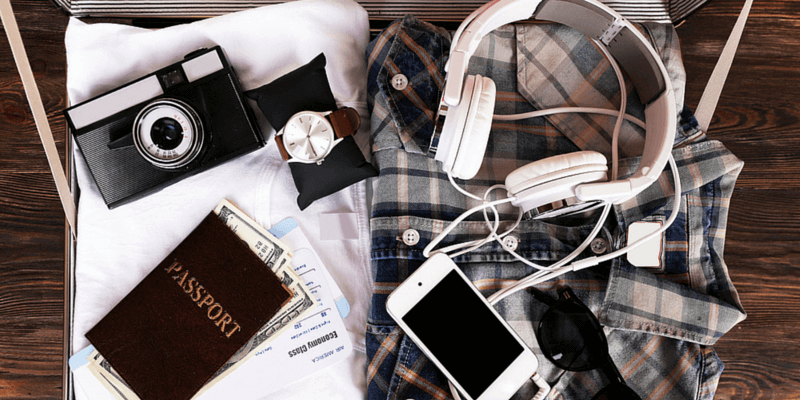 Ensure you have evidence of ownership. Dean Van de Es advises 'if you are planning to travel with a few expensive items lay them out on a bed and take a photo'.
When you're away
Ensure you report the theft or loss with local authorities, your hotel or transport officials. Marek Bron says 'it can be a little annoying to have to get a police report when you are on your holiday, but you really need this to support your claim'. Dean Van de Es agrees, stating that insurers like Fast Cover require these details to put two and two together, as they weren't there to witness the event taking place.
If you're going to have your valuables on you, or are in transit keep them with you or in the safe hands of your travel companion. When there is no secure place to store your items, stow them away in locked accommodation rather than taking them with you. Marek Bron explains that by doing so and exercising 'reasonable care of supervision over your belongings' you'll enhance the probability of a claim being approved.
Remaining aware of and accountable for your personal items whilst travelling is always going to be the most effective method of prevention when it comes to luggage theft or loss. However, if you find yourself the victim of lost or stolen luggage, the more information you can provide to your insurer the better protected you'll be, and the better the chances of an approved insurance claim.