Top Winter Vistas in Australia
Home > Blog > Top Winter Vistas in Australia
In some countries it doesn't feel like a holiday unless you travel internationally, but in Australia there are great trips to be had in your own state, and Aussies sure know it.
According to a Roy Morgan report, 10.3 million of us choose to tread familiar ground for our last holiday, staying put in Australia. Western Australians are the most likely to holiday in their own state, with 73% taking their last holiday in WA. Similarly, almost 70% of those in NSW and the ACT holidayed in their own state, followed by 66% of Queenslanders, 62% of Victorians, 59% of South Australians, and 49% of Tasmanians.
So, which spots are Aussies are heading to and what are draws them to travel intrastate? Here are 6 of the top visited vistas in each state as voted for by locals.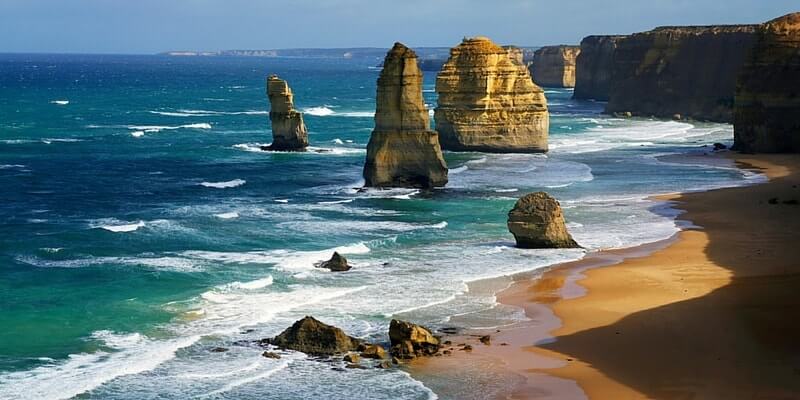 Victoria: 12 Apostles, Great Ocean Road
The coastline drive along Great Ocean Road to the 12 Apostles is full of beautiful scenery, rugged cliffs and cheeky wildlife. According to the Travel Almanac, there are walkways to the shoreline for great views along the coast so you can hit the beach at almost any point along the way. Top spots include koala and king-parrot spotting on Grey River Road, and giving boarding a go at any of the sheltered surf beaches.
#visit12apostles
The 12 Apostles is a stunning vista, and one that attracts up to 1.2 million visitors per year. The rock formation consists of eight limestone structures in their cluster (the ninth structure, called London Bridge, collapsed in 1990). This is due to the ferocious Southern Ocean waves, which pound continuously, shaping, reshaping and eventually eroding each rock. Therefore, if the 12 Apostles is on your bucket list, then visit while you can as they may not be there forever.
Standing from the viewing platform and looking out over the Apostles on a clear day is a breath of fresh air, and a reminder of the power of the sea to shape the land.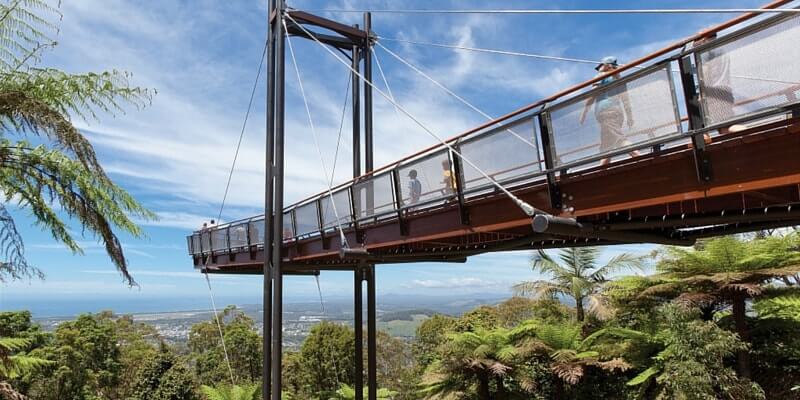 Image source
New South Wales: Sealy Lookout & Forest Sky Pier
Townships such as Coffs Harbour, Port Macquarie and Port Stephens are among the most popular places for an intrastate holiday. These top holiday spots have everything you'll need for a getaway; great beaches, charming towns and plenty to do.
For a stunning view, Sealy Lookout is designed specifically for taking in the surrounding landscape. Standing above the forest canopy and extending 21 metres from the solid ground, it provides great views of Coffs Harbour. The lookout is free to visit, has parking, various walking tracks, picnic tables and toilets on site.  Packing a picnic lunch and grabbing some fresh bananas is a great way to enjoy this top NSW vista.
#koalahospital
Here are 3 top things to do in this area:
Visit the Koala Hospital in Port Macquarie to learn about the plight one of Australia's iconic marsupials
Check out the Big Banana in Coffs Harbour
Swim with wild dolphins in Port Stephens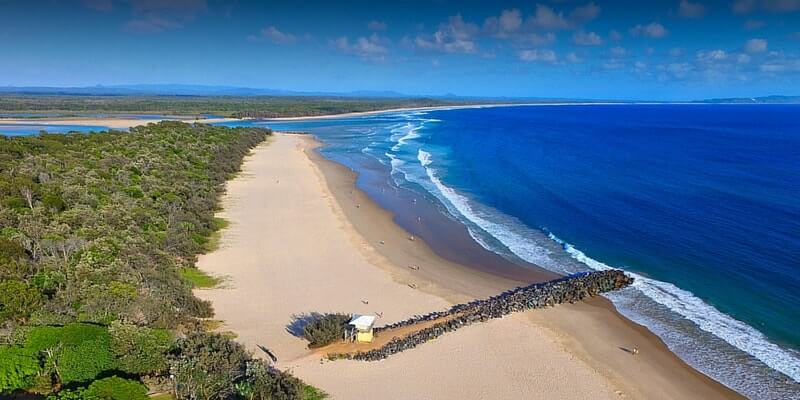 Queensland: Noosa & Whale Watching
The Sunshine coast is packed with stunning vistas, and Noosa is one of the best. Being north of Brisbane, the sun, sand and surf is still warm in winter, with many locals travelling this time of year. The waves are small so it is a calm place to safely walk along the long stretch of soft, clean sand. It is patrolled by surf life-savers too, and edged by the National Park.
#visitnoosa
Humpback whale migration in Noosa occurs around May to October each year. You can witness these whales and their young frolicking close to shore in the later months before they travel to cooler waters. At times, you are even able to see them from the National Forest. Otherwise, there are plenty of charter boats that can take you closer to the action, or grab a kayak and get paddling! When ocean blue meets golden sand and rugged forest, there's bound to be a great view, but add in breaching whales and you've got a spectacular vista.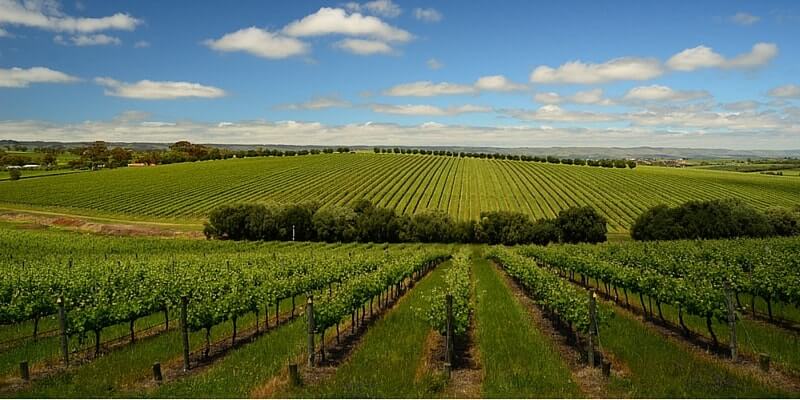 South Australia: McLaren Vale
For many wine fans there is no better view than that of vineyards set amongst the backdrop of the mountains, and that's what you get when driving south from Adelaide to McLaren Vale. The beauty of this area is only paralleled with the quality of their wines, with pristine vines as far as the eye can see. The area is also quite low on crowds, allowing you time to explore and soak up the vistas with little interruptions.
#mcLaren_vale
As far as stunning vistas go, you'll be spoilt for choice. However, the view from the Chapel Hill Winery takes some beating. And while in the area, why not try some of the area's top tipple by visiting local cellar doors such as d'Arenbery Wines, Primo Estate, and Oliver Taranga Vinyards.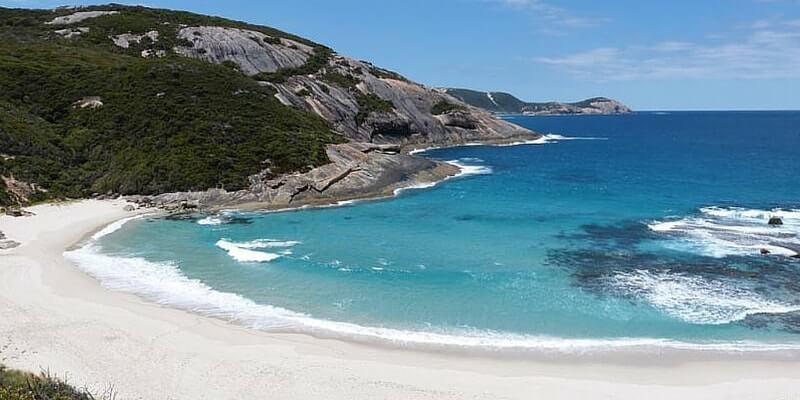 Image source
Western Australia: Torndirrup National Park
Travelling south west from Perth to Torndirrup National Park in Albany is worth the drive, and Western Australians know it with 18% of intrastate holiday makers heading there.
Related: 25 alternative ways get moving
It is free to enter the National Park, where you can breathe in fresh sea air and enjoy the raw beauty. There are lookouts along various walking tracks that give great views of granite rock formations, including The Gap and The Natural Bridge. If you'd like to feel the sand between your toes, Cable Beach, Frenchman Bay or Good Beach, are great spots to bust out the cricket set, and the picnic of course.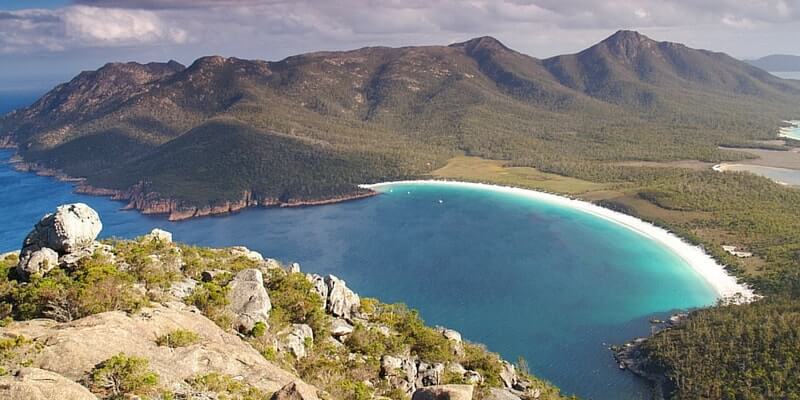 Tasmania – Wineglass Bay
This vista takes a little work before the reward. Wineglass Bay is within Freycinet National Park in Tasmania, and the walk to get there can be a challenge. The hike to the lookout usually takes 45 to 60 minutes, and getting high enough for the view involves climbing many steps, though there are plenty of places to stop along the way. However, once you reach the top, the view is worth every step. According to Australia.com, Wineglass Bay is considered one of the top 10 beaches in the world, and the many Tasmanians that holiday in the region are sure to agree. The bay itself is a perfect crescent shape, with white powder sand and vibrant turquoise waters.
#wineglassbay
With so many wonderful views in each of the states to visit, it is little wonder why Australians prefer to venture in their own backyard, rather than fly off to an overseas destination.