Holidays don't always go to plan. Flights get delayed or cancelled, volcanos erupt and disrupt our best-laid plans, or sometimes something as simple as a sick child might keep you from heading to your long-awaited tropical island getaway.
That's why over four million travel insurance policies were issued in 2017-18.1 Travel cover is as important as packing your passport before your trip, because it's a financial safety net against the unexpected.
Unfortunately, you can't prevent things going awry on your trip, even with the best travel insurance; but what you can do is ensure that you're prepared if you do need to lodge a claim with your insurer.
So, we asked some of our leading travel insurance partners to answer some common questions about travel insurance claims.
Remember: The information below is general advice only, and may not apply to every situation.
How do I make a travel insurance claim?
In most cases, the first thing you'll need to do is contact your insurer as soon as you can and inform them of your intent to claim, before providing them with as much information as possible.
Then, your insurer would normally ask you to fill out a travel insurance claim form (which you can usually download on their website) with all your personal information, policy number and details about the event or incident you want to claim on. After that, you'll be able to submit your claim form online, along with a full deck of supporting documentation. You could also use email, fax or post.
Your insurer would usually contact you within a couple of days with an update on your claim, or to request additional information. You can generally track the progress of your claim by logging into your account on your insurer's website.
Once your insurance provider is satisfied you've fulfilled all the requirements, your claim should be settled within a few days and your payout deposited into your nominated bank account in Australian dollars.
Overall, insurance companies generally try to make the claims process as seamless as possible. After all, any of us would be pretty shaken up if we needed to make a claim – especially if it were for an injury or illness!
What to expect when making a claim, time frames for claim responses and complaints handling processes are set out in the General Insurance Code of Practice.
How much time do I have to lodge a claim?
Deadlines for lodging a travel insurance claim vary between insurers, but most will ask that you submit your claim(s) within 30 days of your return home, at the latest. You can lodge a claim from overseas at any time, preferably as soon as the event or loss you intend to claim has occurred.
If something doesn't go to plan, it can be tempting to just forget about it until you get home, so that you can enjoy the rest of your holiday. However, it's always best to let your insurer know of any event (however small it may be) that might lead to a claim as soon as possible. Your insurer would likely advise you of all the requirements for lodging a claim and which supporting documentation you might need so that you can start the claims process and get paid out sooner.
Some insurers will require that you contact them immediately, especially for medical claims, and in many cases they will provide greater assistance and possibly help to reduce costs.
It's also important that you gather most of your supporting documentation at the time of the event because it can be difficult to obtain certain documents once you return home.
How long do I have to wait until my travel insurance claim is paid?
The average waiting time to settle travel insurance claims can vary between two to 10 business days, depending on your insurer and travel insurance policy.
Fast Cover Travel Insurance CEO, Dean Van Es, said claim waiting times are often dependent on seasonality and how fast you can submit your supporting documentation.
'Average turnaround times on claims can vary when it's the middle of a peak travel season (such as European summer),' he said.
'The time to finalise a claim can extend when not all the information and supporting documentation has been provided with the claim. This isn't always due to the claimant, more the time it can take a third party (such as a doctor) to respond to provide medical information, for example.'
What can slow claim payouts?
Peak travel seasons
Not enough supporting documentation
Waiting for supporting documents from third parties (e.g. airlines, doctors)
Expensive claims
'Faster claim settlement is possible when the insured provides all relevant documentation with their claim submission,' said Van Es.
'[This means] we can determine cover and the settlement amount quickly, allowing us to pay the traveller for these claims generally within three to five days of the claim lodgement.'
According to Van Es, claims that are smaller in value and easier to gather supporting documents for tend to be quicker to settle.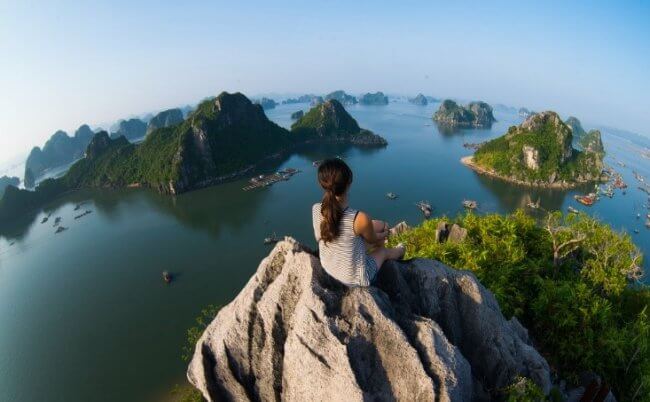 Do processing times vary per claim category?
According to Wendy Grindley-Ferris from Travel Insuranz, a medical emergency claim will always receive priority over others.
'Emergency medical assistance cases are handled by an emergency medical assistance provider who will triage each case and provide immediate assistance where required,' she said.
Continuing this sentiment, Van Es said insurers prioritise claims based on the urgency of the traveller's medical condition and needs.
'If someone had an accident where they required urgent surgery, the details of their case would be reviewed and responded to as priority over someone who's being treated for a simple case of gastro overseas,' he said.
Most common travel insurance claims
1.Medical expenses
2.Lost/stolen luggage or belongings
3.Flight cancellations and delays
Grindley-Ferris said insurers could manage non-emergency claims (e.g. trip cancellation, loss of baggage etc.) on a 'first in' basis.
'The waiting times for those claims are directly related to the time taken for the claimant to submit all supporting documentation,' she said.
What kind of documentation do I need to submit to my insurer?
The type of documentation you need to submit to your travel insurer will depend on what your claim relates to. Examples of relevant documentation include, but are not limited to:
medical or doctors' reports
hospital admission and discharge reports
police reports
valuation certificates
original or copies of receipts
proof of purchase or ownership of items
credit card statements
photos of stolen or lost items
airline tickets
luggage checks
boarding passes
travel itineraries
booking invoices.
Your insurer may ask you to provide these documents with translations into English before processing your claim.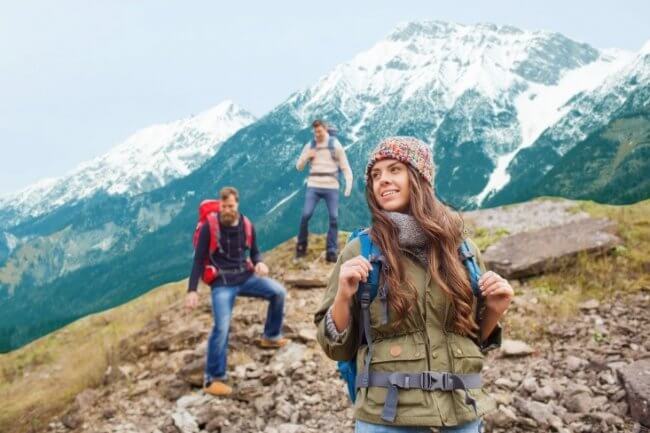 Can I still claim for lost or stolen belongings if I don't have receipts?
Most insurers understand that you can't provide receipts for every item you take with you overseas. That said, you can always lodge a claim for loss, damage or theft of your luggage or personal belongings without them.
You will need to provide your insurer with proof of ownership, though, which can include credit card statements, warranties, user manuals or even photos of the items. To be safe, you should consider taking time-stamped photos of all your valuables (with serial and other identification numbers clearly visible) as you pack them into your suitcase to keep a photo bank of what you're taking with you.
In case of theft or loss of your luggage or personal effects, you should report the incident to police or the responsible airline or accommodation provider within 24 hours and get a written copy of the report for your insurer.
How do I lodge a claim for medical expenses?
If you're admitted to hospital for an emergency, you should contact your insurer's 24/7 emergency assistance hotline immediately (if possible), so that they can assist you and organise your payment as soon as possible. Your travel companion or doctor can make the call for you if you're incapacitated.
Take your passport to hospital with you, if possible, as some medical establishments ask for this document to make sure they'll get paid. If you need non-urgent medical care outside of the hospital or with a doctor, you should contact your insurer first to make sure they'll cover your medical treatment as an out-patient.
If you plan to claim medical and hospital expenses, most insurers will ask that you obtain a medical certificate detailing your illness or injury, and the treatments you received, as well as a copy of your medical bill/receipt.
Which documents do I need to submit for a hire car excess claim?
If you're involved in a road accident and need to claim for rental car excess, your insurer may ask you to submit your rental vehicle agreement, an official incident and repair report, and a written notice from the rental company advising that you're liable to pay the excess or liability fee.
Do I need to pay an excess if I make a travel insurance claim?
Most insurance policies come with a standard excess (sometimes called a deductible) that you would have to pay if you claim on your travel insurance. That excess amount can range between $100-$500, depending on your insurer and the policy you're on.
Typically, your excess will be deducted from your claim payout. For example, if your excess was $200 and you made a claim for medical expenses of $2,000, you would get reimbursed $1,800 from your insurer.
Some insurers will allow you to reduce or remove your excess if you pay higher premiums and vice versa. Your payable excess should be listed on your Product Disclosure Statement (PDS).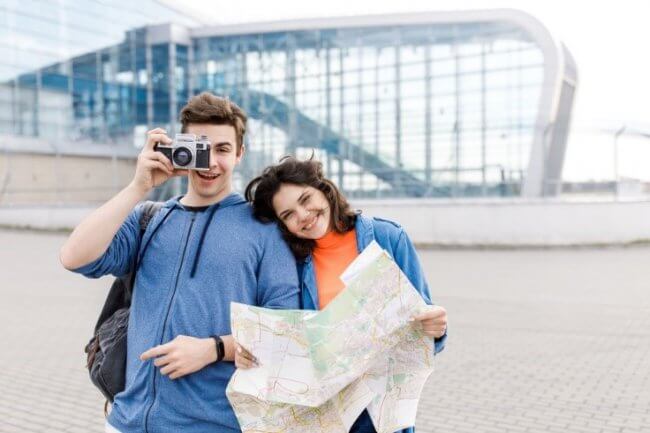 Four tips for settling your travel insurance claim quickly
Be prepared. The unexpected tends to strike at inopportune times, but that doesn't mean you can't prepare for it. Evidence of a situation or proof of ownership is crucial to make a successful insurance claim. So, before you depart, take time-stamped photos of all your valuable items and email yourself a copy of all your travel documents, itinerary, booking confirmations and travel insurance certificate. Keep in mind that your insurer will require proof of any event or loss that may lead to a claim.
Keep your policy details and emergency contacts handy. Know which phone number to call in case of an emergency and have your policy details and all the relevant information handy, so you can get the assistance you need straight away. This could really save you stress and time, and not to mention help your insurer process your claim faster. It may also be wise to share your policy details and emergency contact numbers with your travel partner and family back home so that they can contact your insurer on your behalf, should they need to.
Report incidents as soon as they happen. It's vital that you report any incidents, loss, theft or damage to the police, your accommodation provider, carrier or any other relevant authorities as soon as possible. Your claim could be denied if you don't report incidents within your insurer's prescribed time frames. In 2017-18, about 148 travel insurance claims were denied due to travellers failing to show evidence of ownership or to report their loss to the police.2
Understand your policy's terms and conditions. Knowledge is power, so read the Product Disclosure Statement (PDS) for your travel insurance before you buy it, to find out exactly what you'd be covered and not covered for on your trip and your policy's terms and conditions, including any payable excess. Ask your insurer for clarification if you're unsure about something before you hand over your cash.
What if my travel insurance claim is denied?
There are multiple reasons why a travel insurer may reject your claim, including if you:
forgot to declare a pre-existing medical condition like diabetes or high-blood pressure or if you're pregnant, for example.
left your luggage or personal effects unattended
couldn't provide documentation to support your claim
didn't report an incident to police
were under the influence of drugs or alcohol
took part in dangerous sports or activities you weren't covered for.
These are usually listed in the terms and conditions of your PDS as circumstances that could void your cover, in which case you'd be solely responsible for.
However, if you suspect your claim was unjustly rejected, you should contact your insurer and request information about why it was denied, before lodging a complaint through their internal dispute resolution (IDR) process.
If, after reviewing your insurer's response, you were still not satisfied with the outcome, you could lodge a complaint with the Australian Financial Complaints Authority (AFCA) within two years of receiving the IDR response.
The AFCA would try to resolve the dispute by way of negotiation or conciliation with your insurer first, but if the issue can't be resolved through informal methods, the ombudsman would decide on the merits of your complaint.3
Are you looking for travel insurance?
Finding a great travel insurance policy for your travel needs and budget is easy with our free comparison tool. We can help you find and purchase travel insurance by comparing a range of policy options based on your preferred providers, policy benefits and excess levels, in just a few minutes!
Sources
[1]
General Insurance Code Governance Committee – General Insurance in Australia 2017-18.
[2]
General Insurance Code Governance Committee- General Insurance in Australia 2017-18.
[3]
Australian Financial Complaints Authority (AFCA) – The process we follow (2019).
Did you find this article interesting or helpful?