What will air travel be like in 10 years?
Home > Blog > What will air travel be like in 10 years?
Air travel has been taking enormous leaps forward over the last few decades. Recent reports point to technologies and internet access being of primary importance to flyers; but what else would we like to see in the air travel of tomorrow?
Some of us are hesitant to think of airports and planes as pleasurable parts of our travel experience. We're more likely to consider them an unavoidable annoyance in getting to where we need to go, with crowding, confusion and one queue after another at the airport adding to the grind. And it doesn't end there; after rushing across the terminal to find our gate and waiting for hours to depart, we still have hours of boredom at 30,000 feet to 'look forward to'. Certainly, this isn't all air travel, but few could argue that the reality is as glamorous as it appears in television commercials.
How could innovative uses of technology change this? We'll be looking at the advances in connectivity at airports and on planes, and further ahead to the future of air travel.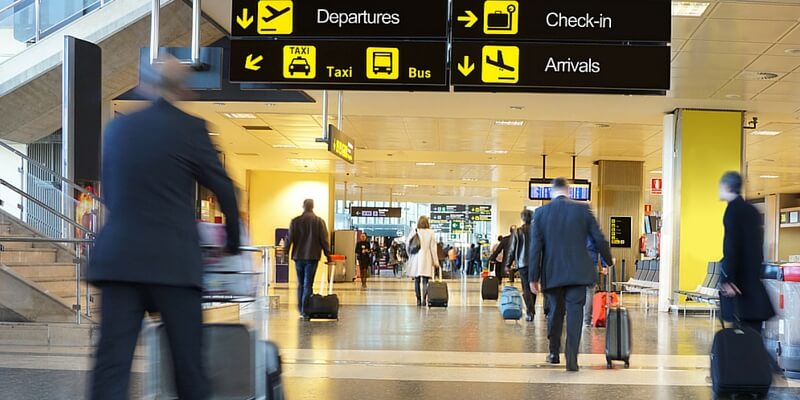 How new technologies are changing airports
Airports are investing in technology more than they ever have. The Airport IT Trends Survey from technology company SITA and the Airports Council International reports that total IT spending rose 37% in 2013 to reach a record level of US$7.8 billion in 2014. They expect it to rise further to US$8.7 billion in 2015.
So, where is this money being spent? Well, 'passenger processing' was by far the most pressing concern for airports, with nearly three quarters identifying it as 'high priority' in terms of putting technology budgets to use. Their aims are to speed up passengers' journey through the airport, reduce queues and keep customers better informed. This is great news for passengers, and allows airports to process more people, more flights, and ultimately make more money.
Streamlining check-in and bag-drop
The first hurdle when arriving at the airport is check-in. The survey found that this area is already changing, with two out of five people having already checked in before they arrive. For those that haven't, self-service kiosks are now available at nine out of ten airports.
Dropping off cabin baggage is also becoming more streamlined, with 42% of self-service kiosks also allowing passengers to print their own luggage tags and use a drop off point, which can be quicker than waiting in line for the airport counter. Around half of airports offer assisted or unassisted bag drop off points.
Improving passenger flow with sensors and beacons
The report recognises that faster progress through check-in and bag-drop might only lead to congestion and bottlenecks further into the airport. Many airports are looking towards making investments in sensors and 'beacons' which will allow them to track and gather information on how quickly passengers are progressing through each part of the terminal. The hope is this will aid in future planning to reduce congestion and passenger stress, and also help in 'real time' by allowing them to prioritise deployment of staff to busy areas.
This is emerging technology; currently 17% of airports use sensor technology at security gates – a common scene of congestion.
However it seems set to expand, with 30% of airports actively planning major investments in sensor technology over the next three years, and a further 51% considering it. Data from the survey suggests that use of sensors at security will increase to 61% of airports by 2018. There are also big increases in use of sensors predicted at check-in, bag-drop, border control, retail areas, boarding, transfer and bag claim, with more than 80% of airports expected to have installed some sensor technology by 2018. This might provide a fuller picture of the 'end to end' journey for passengers and how crowding, congestion and stress can be reduced.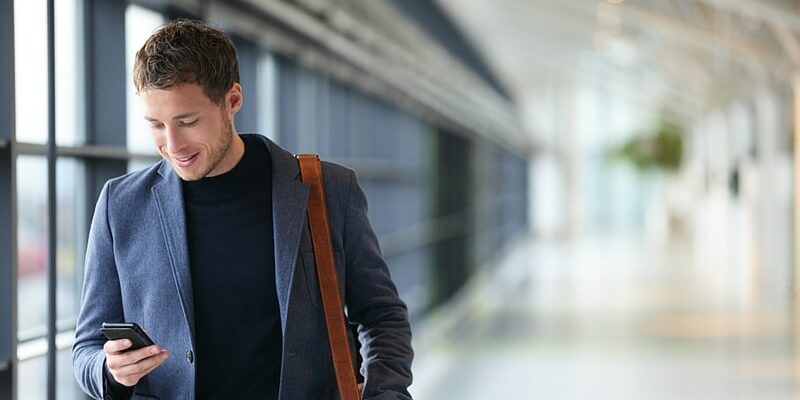 Development of mobile apps
Sensor technology also has a role to play in developing more responsive and specific information through smart-phone apps. Used together, they can deliver real-time 'day of travel' information directly to passengers at the appropriate point in their journey.
Flight status notifications are already commonplace in airport apps, but the report predicts a range of new features will also become common over the course of the next three years. In particular, wayfinding within the airport will be introduced by 61% of airports by 2018, helping you find your way from security to the nearest café or duty-free outlet, and on to your boarding gate. Additional real time notifications, such as parking availability, security queue times or walk times to your gate, are planned by 58% of airports. There are also likely to be added retail functions in apps, for instance 57% of airports plan to offer retail promotions through their app, while 41% will introduce purchasing of airports services, such as car parking and lounge access. 42% of airports will make cashless payments available through their app.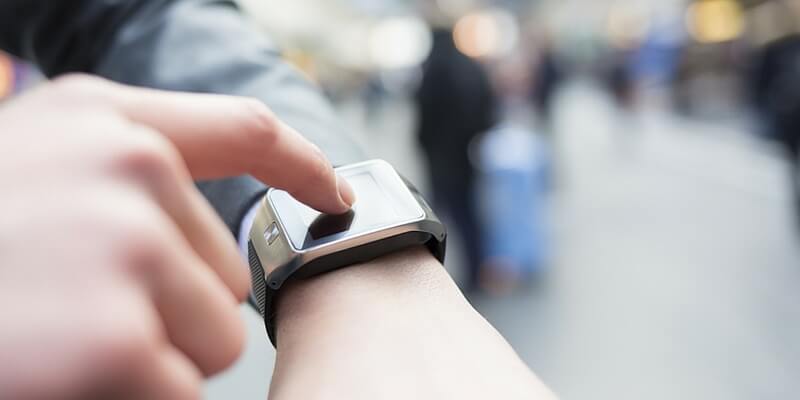 Mobile technology is also likely to become more important for airport staff. Customer facing staff using hand held devices is already becoming a more common sight in airports. Along with technology behind the scenes tracking vehicles with GPS, the report predicts that by 2018 staff at over 6 out of 10 airports will use smartphones or specialized handheld devices to keep themselves better informed. This is predicted to be a key tool in communicating with passengers and better managing 'irregular operations' (delays and cancellations to you and me).
In-flight connectivity
What about the use of technology once you've boarded and are in the air? A recent study by Immarsat (a provider of global mobile satellite communications) surveyed more than 6,000 European air travellers. An overwhelming 80% of those surveyed would be keen to use in-flight internet if it was offered. Furthermore,
more than 3 in 5 passengers stated they need in-flight connectivity;
69% of passengers would choose to fly with an airline that provides on-board connectivity; and
67% would feel more valued by a carrier that makes this service available.
Compelling evidence indeed that in-flight internet would improve our journeys. This is especially true of business travellers and other frequent flyers, who spend longer in the air and might be even more influenced by the availability of Wi-Fi than those who may only fly once a year for a holiday.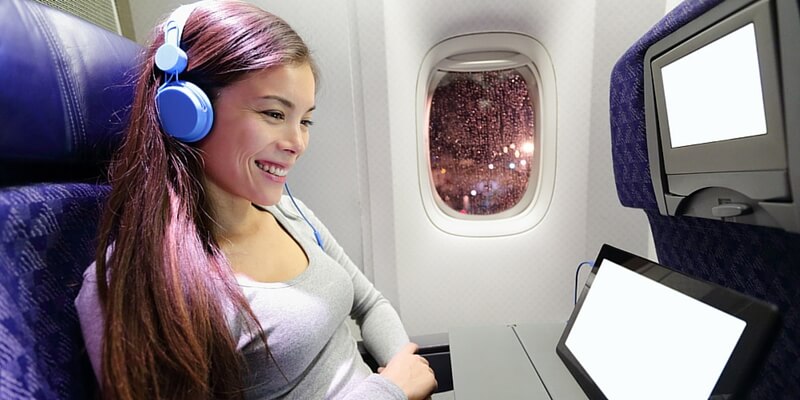 Are you willing to pay for Wi-Fi?
Airlines might need to consider in-flight Wi-Fi in order to attract more customers, or even just to remain competitive if it becomes standard over the next few years. However, there might be a more immediate business case for the airlines. Of that 80% of passengers who said they would connect a device on-board if possible, 67% would be willing to pay for the service. Looking at differences between age groups within passengers keen to connect their devices to Wi-Fi, some 63% of 45-64 year olds said they would be willing to pay; a figure that rises to 69% among 18-44 year olds. Not a huge gap; but the survey team suggest this points towards connectivity becoming an increasingly important part of our everyday lives.
While we might assume business travellers are keen to keep working and stay in touch with the office during flights, the survey found that business flyers actually connect their devices for leisure purposes as much as, or even more than, leisure travellers. This might reflect the greater proportion of time they spend in the air and their wanting to stave off the tedium of flying rather than using connectivity for work specifically. The authors of the survey also suggest this trend further underlines the extent to which staying connected has become a fundamental aspect of everyday life.
Internet connection mainly used to entertain
Across all age groups, passengers surveyed showed a high demand for web browsing and email usage in-flight. Among 18-24 year olds, 43% would use the connection for games and 37% for video usage. The survey team suggest this shows a longer term trend towards more personalised in-flight entertainment over Wi-Fi. Could we be soon be using our regular streaming services during a flight rather than scrolling through the movies and TV offered by the airline?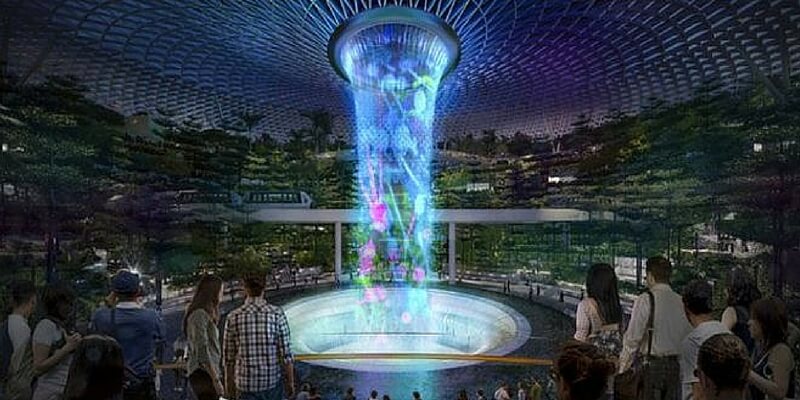 Image source
Looking further ahead
Beyond the next few years, airports are increasingly looking to a future in which they are a pleasurable part of the travelling experience in their own right rather than just a necessary frustration, and technology seems set to play a huge role.
For example, the expansion in Singapore is reported to "incorporate five storeys above ground and five below, a huge indoor park with native flora and walking trails, and the world's tallest indoor waterfall – the 40m 'Rain Vortex' with its own night-time sound and light displays."
Are laser scanners the future of airports?
In the same report, there are suggestions the traditional process of waiting by the conveyer belt for your bag to be X-rayed could also be revolutionised. "US firm Genia Photonics has created a 'laser molecular scanner' that penetrates clothing and other organic materials to expose traces of explosives or drugs. The tech, which some speculate will eventually be rolled out at airports, scans multiple people at once and works from a distance of 50m (164ft)."
In a Skyscanner report on the future of travel, some predict the whole airport experience will become totally automated. Greg Fordham, Managing Director of Airbiz, says, "In five years' time, there will be no need for a single human agent in the terminal. An entirely automated airport journey will see the passenger take complete control, while an optimised team of multilingual and multi-skilled airport staff will concentrate on assisting those who need it.
Hopping on a plane in the near future? Get covered by comparing travel insurance here.
Or, perhaps biometric data cards?
They also quote Dr. Ian Yeoman's predictions that "Biometric data cards will replace passports, identifying travellers as bona fide low security risks and allowing them to pass quickly through security and saving so much time in transit and boarding."
It seems that technology and connectivity will define the airports and flights of the future, from check-in and security to shopping and the flight itself.