Worst case travel scenarios
Home > Blog > Worst case travel scenarios
Are you sitting at a desk right now dreaming of exotic locations? Whether your bucket list includes visiting the world's top 10 beaches, walking the Inca trails or partying at carnivals in South America, the world has so much to offer the intrepid traveller; but what happens when it all goes terribly wrong? We've looked at some of the worst case scenarios for Aussies travelling overseas, and what you can do to keep yourself safe, healthy and hassle free when abroad.According to historical data from Tourism Research Australia, outbound tourism (i.e. Australians visiting overseas countries) has been increasing steadily year on year. Australians made 4,330,000 trips out of the country in the financial year ending June 2006, which has almost doubled to 8,232,000 in the year ending June 2015.
According to historical data from Tourism Research Australia, outbound tourism (i.e. Australians visiting overseas countries) has been increasing steadily year on year. Australians made 4,330,000 trips out of the country in the financial year ending June 2006, which has almost doubled to 8,232,000 in the year ending June 2015.
In their recent Tourism Forecasts report, they state it's expected this trend will continue, and forecast a massive 12.8 million Aussies taking off to see the world in 2024/25.
So, with more and more of us taking overseas trips, it's a good idea to plan for the challenges of visiting a foreign country (while also planning for their delights). Some countries have unfamiliar laws, systems and customs, so you're first port of call is to familarise yourself with them before you leave (we recommend a little-known service called Google to start your search).
A report from the government's Department of Foreign Affairs and Trade (DFAT) on the work of Australian Consulates overseas gives some interesting insights into the problems Australian travellers contact them with. In 2014/15 the Consulates managed a record 15,824 cases, a 9% increase on the previous year.
Where did these cases happen?
Unsurprisingly, consulate intervention was often required in locations that were particularly popular travel destinations for Aussies. Here are the countries in which many cases were reported, according to the DFAT report.
Thailand (667 consulate cases)
United States of America (649)
Italy (609)
Indonesia (547)
Spain (484)
And here are the top 5 destination countries that Australians departed to (on a short term basis) in 2014/15, according to the ABS.
New Zealand (1,237,500)
Indonesia (1,118,700)
United States of America (980,800)
UK, Channel Islands & Isle of Man (552,600)
Thailand (549,500)
As for their reasons for departing, 59% were on holiday, and 24% were visiting friends and relatives. Only 9% were on business.
Related: A lot can happen overseas. If you're thinking about Travel Insurance for your trip to Thailand, check out our guide.
So, you can see that three of the countries share spots on each list. But what kinds of trouble did Aussies get into while they were away, and what kind of assistance is available when the worst happens? Let's take a look.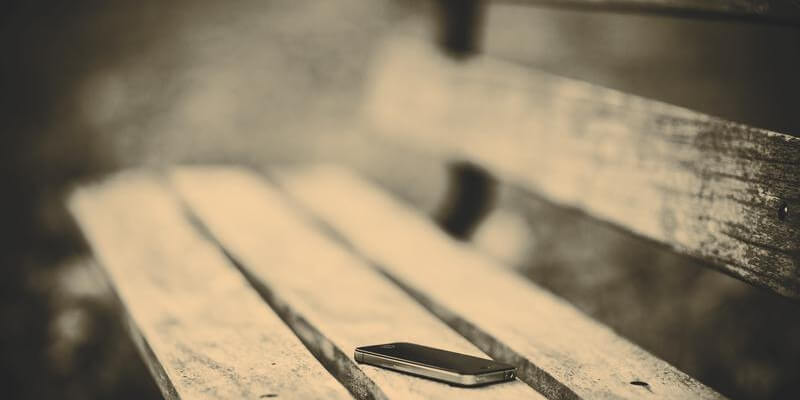 Missing persons / Whereabouts inquiries
Consulate cases (in 2014/15): 5,697
These are primarily cases where friends or family at home have not heard from a traveller and are concerned they have gone missing. This reflects an increase of 15% on the previous year, partly due to crisis events such as Cyclone Pam in Vanuatu, the earthquake in Nepal, and the downing of flight MH17.
That being said, in the absence of any particularly worrying event, DFAT advise those at home to be realistic about how often they expect to hear from loved ones who might simply be enjoying the trip of a lifetime. The smartraveller website advises readers to remain calm, as most Australians are found safe and well.
If you remain concerned, after making all reasonable attempts to find news of someone overseas, the Consulate may be able to assist in cases where there is reason to believe the traveller may be at risk. You should first contact the police in Australia, who will make a decision on whether to refer the case to DFAT.
As for all you travelers, simply updating your social media accounts goes a long way in keeping people abreast of your whereabouts. If you don't have access to the internet, buy a international phone card and call home briefly, stop in at an internet café, or go 'old school' and send a postcard.
Its unlikely travellers will be able to insure against 'going missing' specifically, but travel insurance may cover associated costs if the underlying reason for your absence, for example, is illness or injury that requires medical attention. Speaking of which…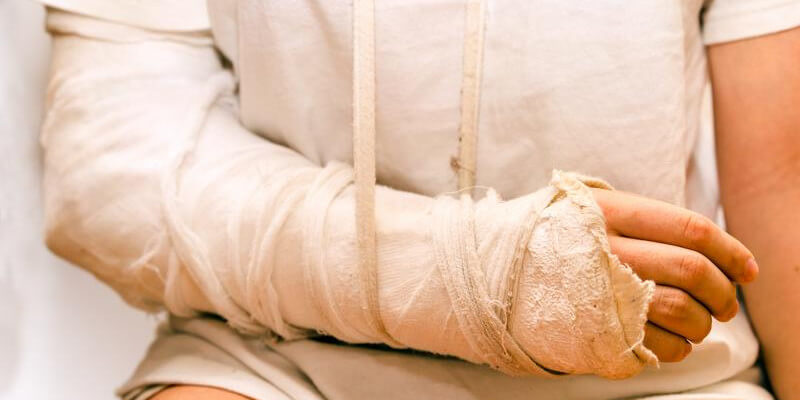 Hospitalisation
Consulate cases: 1,453
Nothing is worse than saving up all year for a holiday, finally arriving at your dream locale, and then finding yourself sick or injured. This is bad enough even if you're covered by a travel insurance policy – but it can be absolutely devastating financially if you aren't.
For example, your policy may not cover you for dangerous activities like scuba diving or quad bike rides – even if they're supervised. If you fail to take out travel cover, or breach the outlined terms and conditions, you could be out of pocket tens of thousands of dollars.
Consulates can provide details of local doctors and hospitals, and help deal with any welfare concerns connected to your medical treatment. They do not pay the medical expenses of uninsured Australians.
The smart Aussies who take out a travel insurance policy can relax, knowing they have both financial security and a support net. Your travel insurance company is often a fantastic point of contact for help and advice in a situation of illness or injury. As soon as possible, get in contact with them and follow their instructions. As well as treatment, some policies cover the cost of flights back home, if you have to cut your trip short due to illness or injury. They may even bump you up to business class if medically necessary.
Related: Best airports for everything
Arrests and imprisonment
Consulate cases of arrests: 1,256
Consulate cases of imprisonment: 371
Laws, legal processes, and the resulting penalties vary massively around the world. Common reasons for arrests overseas include assault, visa issues and drug offences. Even medical prescription drugs that are legal in Australia may not be in other countries!
The most common cause of the imprisonment of Australians overseas was drug offences (153 cases in 2014/15), which is especially concerning given that many destinations popular with Australian travellers (China, Indonesia, Malaysia, the Philippines, Singapore, Sri Lanka, Thailand, the UAE, the United States and Vietnam) can still apply the death penalty.
The local authorities should advise the suspect of their right to contact the Consulate for assistance (your travel insurer will be unable to do much in these circumstances). The Consulate should be allowed to:
Visit an Australian arrested or detained overseas
Help ensure appropriate legal representation
Provide access to an interpreter
Ensure a fair trial under local laws -the same treatment as a local accused of the same offence
Ensure humanitarian standards in detention.
Pass details to a nominated person at home in Australia.
The Consulate cannot give legal advice or get involved in the case directly.
There can obviously be significant legal costs associated with arrest and trial. In very limited circumstances Commonwealth legal financial assistance may be available if the suspect is unable to meet legal costs and is not eligible for legal aid in the overseas country. This assistance only applies when if you are at risk of being punished by imprisonment for 20 years or more, or face the death penalty.
If arrest and trial result in a prison sentence, Consulate staff can:
Continue to make visits if necessary
Try to ensure humanitarian standards of welfare
Provide access to medical and dental care
Monitor the psychological impact of imprisonment and separation from home
Monitor your physical health
Report to the DFAT if they believe an Australian prisoner is being discriminated against in terms of their legal case or their treatment in prison.
They can also try to make arrangements for prisoners to stay in contact with family, friends and legal representatives and, in some cases, help set up transfer of funds from family or friends at home. More information about arrest and imprisonment overseas can be found in this smartraveller factsheet.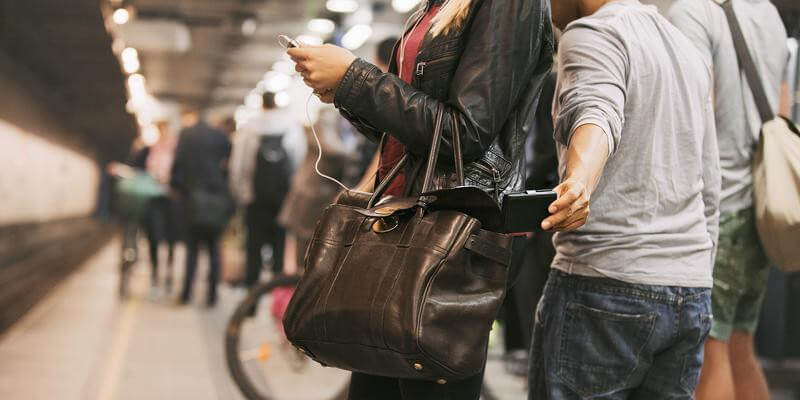 Theft & lost passports
Consulate cases of theft: 1,066
Number of passport replacements issued: 8,171
Many holidays have been ruined by pickpockets across the globe. For anyone who's saved up all year to go shopping in Milan, or dine in Nice, nothing can be more frustrating than having their hard earned money taken from them.
Let's first talk about ways you can avoid theft in the first place.
Keep your passport hidden whenever practical. It's costly to replace, and integral for your free movement when overseas.
Don't keep all of your money in the one place. Keep some on your person, some in your luggage, and more with others you're travelling with. At least this way, you won't lose it all if it's stolen.
Utilise hotel room safes. Lock valuables in a these safes, but keep in mind they're not fullproof.
Don't become distracted in public places. A pickpocket's best tool is the art of deception and diversion. Be aware of the risk of theft in these areas that look like particular hunting grounds for thieves – including busy tourist areas.
Only carry what you need.
Lost or stolen passports are a particular common issue for travellers, with Australian Consulates overseas issuing thousands of emergency passports each year. If your passport is lost or stolen, you should report it online or in person at an Australian embassy, high commission or consulate. If it has been stolen you will also need to report this to police and get a report.
Then, apply for a new passport in person. There are considerable fees for this service, with an emergency passport costing $153, plus an overseas surcharge of $102 for adults or $51 for children. In good news, travel insurance commonly covers the cost of replacing a lost or stolen passport.
Furthermore, there are a wide range of these insurance products that cover theft. Some policies cover specific items (luggage, documents, cash etc.) with various levels of excess and maximum payment amounts.  Many insurers will require a police report and possibly other documentation, so report thefts as soon as possible, and then get in touch immediately with your insurer.
If you are uninsured or in immediate difficulty because the theft of cash or bank cards, you might ask family or friends to transfer funds. DFAT mentions organisations such as Amex, Western Union or banks can usually provide a quick money transfer service to most parts of the world. In limited circumstances, an Australian Consulate might be able to grant an emergency loan of up to $AU150 as a short term measure.
Get the right travel insurance for your next trip
You cannot get home
Consulate cases of repatriation: 61
Here's a worst case scenario: what if you lose all your money, and you have no way to get back home?
Travel insurance policies generally include provisions for repatriation (returning citizens to their country of origin) on medical grounds, although the upper limits will vary. Policies might also cover events such as theft or loss of money, bank cards, travel documents or tickets which would otherwise leave you stranded.
If you aren't covered, then it's time to explore other options.
Consulates can consider requests for repatriation of Australian citizens who, as short term visitors to another country, are unable to meet the cost of their return due to unavoidable misfortune. Travellers must show evidence of attempts to organise funds or tickets through family or friends, and agree that the repatriation costs are a loan which must be paid back. The Consulate can also consider similar loans for repatriation on medical grounds if the treating doctors believe there is an urgent need for treatment which is not available locally.
5 Tips For Happy Travelling
Familiarise yourself with the laws, customs and risks of the places you plan on visiting.
Get any necessary medical advice for specific health concerns, have any required vaccinations and, if you're carrying pharmaceutical products or medicines, make sure they are allowed in the country you are visiting. You may also need the correct paperwork for any medication, such as a letter from your doctor or the relevant prescription.
Be wary of food and water safety in the country you're visiting, as well as the safety standards of any activities you might do, which might not be as rigorous as those in Australia.
Leave a copy of your passport, insurance policy details and your overseas itinerary with your family or friends at home. If your plans change significantly (e.g. you won't be arriving home as and when expected) try to let them know.
Before you decide to never leave home again, remember that these are worst case scenarios that happen to a small proportion of travellers. Many holidays are hassle-free, but if the worst did happen some basic research and planning can go a long way to improving your circumstances.
The smartraveller website recommends, as a basic precaution that Australian travellers "take out comprehensive travel and medical insurance, ensuring it will cover all the activities you are planning and covering any pre-existing conditions and current medical treatments".