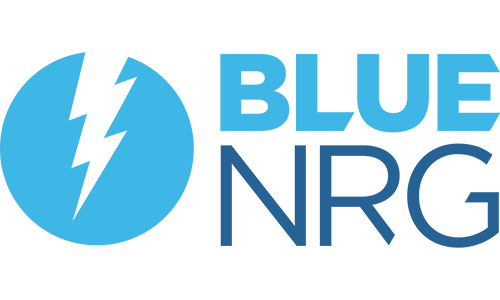 Blue NRG at a glance
Based in Melbourne and Australian-owned
Provides electricity to Australian businesses only
Helping small and medium-sized businesses across South East Queensland, South Australia, Victoria and New South Wales
Solutions to reduce energy usage and bills
About Blue NRG
Founded in Melbourne in 2012, Blue NRG set out to fill the gap of electricity retailers that solely cater to small and medium-sized Australian businesses.
While many electricity retailers cater primarily to the residential market, Blue NRG proudly provides thousands of businesses with electricity solutions across South East Queensland, South Australia, Victoria and New South Wales.
Equipped with the knowledge and expertise to help business customers with their unique electricity needs, Blue NRG prides itself on three key things:
providing the best customer service;
offering great prices for electricity usage; and
giving customers the best user experience
Blue NRG contributes to the Australian economy by creating job opportunities within Australia and never outsourcing their customer service centres overseas. The company also prides itself on being ethically and socially responsible by providing customers the option where they can still use electricity but improve energy efficiency.
Services offered by Blue NRG
At Blue NRG, the goal is simple: To help your business reduce its energy costs. Services offered by Blue NRG include the following:
Energy health checks
Blue NRG's energy health checks are assessments that help your business better understand electricity usage and costs. These checks help you identify where your business could save money.
Tariff optimisation
Through Blue NRG's tariff optimisation service, your business may be able to save by switching to a different tariff structure that provides lower costs.
Energy management systems
Blue NRG offers a range of energy management systems that provide insights into your business' electricity usage at a circuit and appliance level. Essentially, this provides information about when electricity is being used and the types of equipment that are using the most energy within your business.
Solar power and photovoltaic (PV) systems
Blue NRG can assess whether your business will benefit from a solar PV system or battery storage. They can also project manage the system and ensure your business receives all the benefits it should.
Frequently asked questions
Compare electricity prices with us
If you're looking for an energy quote for your business or want to compare Blue NRG's prices against some other providers on our panel, we're here to help. Our energy comparison service allows you to compare both electricity and gas prices and plans from a variety of providers in one place.