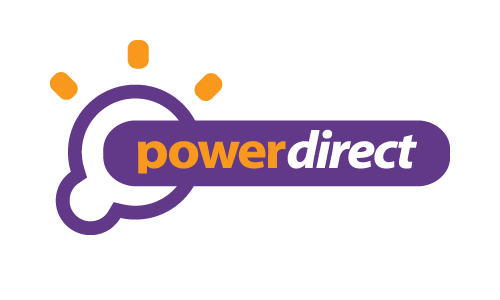 Powerdirect at a glance
Backed by AGL, which has been operating in Australia for more than 180 years
Powering Aussies for over two decades
Electricity plans for homes and small businesses
Simplified billing for multi-site businesses
Available in South Australia, Victoria, New South Wales and Queensland
Offers bill smoothing: you can spread a year's worth of your energy cost into even payments
About Powerdirect
In 2007, Powerdirect was purchased by AGL, a proud Australian provider with more than 180 years of experience offering energy solutions. As a result, Powerdirect now has the resources to offer competitive wholesale electricity through one of Australia's largest energy providers.
Powerdirect prides itself on offering competitive rates to Aussies seeking value for their home electricity plans. Businesses don't miss out either; this provider allows multi-site companies to simplify their electricity billing into one invoice.
Where are Powerdirect's plans available?
Powerdirect offers electricity plans in south-east Queensland, New South Wales, Victoria and South Australia. Keep in mind that rates for your energy plan will vary, depending on where you live.
What types of electricity plans does Powerdirect offer?
Powerdirect offers residential and business electricity plans. For each, you can take out either a market offer or a standard offer.
A market offer – also known as a market contract – may feature discounts and perks. These value add-ons may expire after a set period (e.g. 12 months). Once these perks expire, you may roll over to a standard retail contract. Market offers may also feature competitive electricity usage rates.
A standing offer or standard retail contract – also known as a Default Market Offer (DMO) or Victorian Default Offer (VDO) – doesn't feature discounts and perks. Your state's energy regulator standardises these offers.
Depending on where you live and what's on offer to you, you may be able to take advantage of electricity plans* that feature:
fixed rate plans and discounts on your energy charges
ongoing market offers (these typically run for a period, like 12 or 24-month periods)
concessions (depending on your circumstances and where you live).
*Plans may vary from state-to-state. Where you live may limit your choice of providers or plans.
Does Powerdirect offer solar installation?
No, Powerdirect doesn't offer solar panel installation. However, if you have an existing system, you can receive a feed-in tariff from Powerdirect for the energy you don't use that goes back into the grid. Find out more about how solar feed-in tariffs work.
Keep in mind that the state you reside will impact how Powerdirect calculates your solar feed-in tariff.
How can I pay for my Powerdirect bill?
You can choose to pay for your Powerdirect bill in a few ways, including:
direct debit
BPAY
phone
mail
post office.
What's more, Powerdirect can help you avoid bill shock throughout the year with their 'bill smoothing' option. Bill smoothing means Powerdirect can estimate what your yearly electricity costs will be. You'll then need to pay these in regular instalments (e.g. fortnightly or monthly).
This option can help you better budget for your electricity bill, particularly in summer and winter, where you'll likely be using more cooling and heating. Powerdirect sends out review letters to you, so you're aware of how closely their estimates match your actual usage.
Why choose Powerdirect?
With the backing of AGL, Powerdirect has an edge to provide competitive electricity prices to Aussies in south-east Queensland, New South Wales, Victoria and South Australia. You can also opt in for carbon neutral electricity at an extra cost to your plan.
How do I switch energy providers?
If you're ready to find great value for your electricity usage, it's time to compare your options. Simply enter your details into our free service, and you can easily weigh up plans from some of Australia's well-known providers – including Powerdirect.
With our service, you can compare different usage rates for your electricity and gas, as well as any discounts and perks, features and terms and conditions. Best of all, you can do this all in one place.
Before you switch providers, be sure you check your current plan so that you're aware of any exit fees. If you find a plan that offers better value, then the savings you make by switching could outweigh your exit fees from your current provider.
And don't worry; when you switch, your energy supply isn't interrupted, so you can get on with what's important to you.
Take control of your household budget and compare energy plans today!