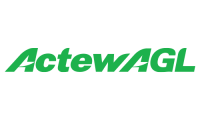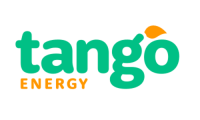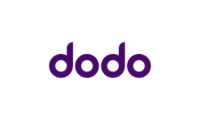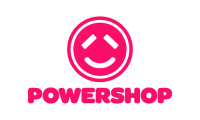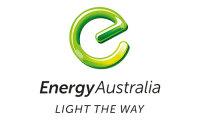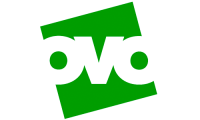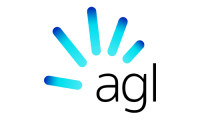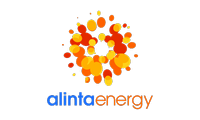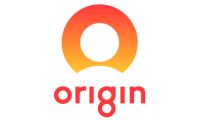 We don't have access to all of the products available in your area:
we do not compare all brands in the market, or all products offered by all brands. At times certain brands or products may not be available or offered to you. From time to time we may have access to better offers that are only available over the phone. Call us to see if you are eligible.
Learn more
.
How do energy plans work?
Energy plans are contracts where you pay an energy retailer to supply electricity and gas to your home. Your energy bill is calculated using that meter read number and your tariff, which is the cost per kilowatt hour (kWh) of electricity or megajoule (MJ) of gas you used. This is specified in your contract.
Energy plans generally charge you every quarter for your energy usage. If you have an electricity and gas plan with the same retailer, it's still possible to receive these bills on different dates since electricity and gas are typically charged separately.
Which energy retailers offer both electricity and gas plans?
Brand
NSW
VIC
QLD
ACT
SA
1st Energy
✓
✗
✓
✓
✓
ActewAGL
✓
✓
✓
✗
✓
AGL
✗
✗
✗
✓
✓
Alinta Energy
✗
✗
✗
✓
✓
CovaU
✗
✗
✗
✗
✗
Discover Energy
✓
✗
✗
✓
✗
Dodo Power & Gas
✗
✗
✓
✓
✓
EnergyAustralia
✗
✗
✓
✗
✗
Globird Energy
✗
✗
✗
✓
✗
Kogan Energy
✓
✗
✓
✓
✓
Lumo Energy
✓
✗
✓
✓
✓
Momentum Energy
✓
✗
✓
✓
✓
Origin Energy
✗
✗
✗
✗
✗
Powershop
✗
✗
✓
✓
✓
Red Energy
✗
✗
✗
✗
✗
Simply Energy
✗
✗
✓
✓
✗
Sumo
✗
✗
✓
✓
✓
Tango Energy
✓
✗
✓
✓
✓
 This list may not include all providers available in the market. The information provided above is accurate as of 25 October 2021 and subject to change. Data sourced from the Australian Energy Regulator (AER) and the Department of Environment, Land, Water and Planning, Victoria.
Looking for an energy plan? We make it simples!
Our free service makes it easy to get quotes for electricity and gas plans from a wide range of Australian retailers. Learn more.
Our friendly energy specialists are here to help. Our call centre is open 7 days a week, and if you call before 12PM AEDT on a weekday, you'll generally get connected within one business day.
Our tools make it easy to upload your bill to get the most accurate prices for your household or business, so you can proceed with an energy plan of your choice.
Our service is totally free to use and there are no marked-up prices. You can buy electricity or gas plans straight away, with most connections happening in two business days. Learn more.
Unsure how to read your electricity or gas bill? Our handy guide breaks down each type of energy bill so you understand what you're looking at.
Moving house can cause enough stress without also worrying about your energy connection. To help keep it simples, we've put together a handy step-by-step guide on how to connect and disconnect your energy when moving house.
If you've got questions about switching between retailers, our guide to switching energy plans takes you through the process from start to finish.
One of the most effective ways to pay less on your electricity bill is to reduce how much electricity you use. We cover several tips on how to save electricity and name the most power-hungry appliances.
The first step to lowering your gas bill is reducing the amount of gas used in your home. We provide a list of practical tips you can use to help save on gas.
Solar battery storage can help households with solar panels get the most out of their clean power. Find out how they work, the different types of solar batteries and how they can benefit the local energy grid.
Frequently asked questions
The cost of electricity and gas will be different for everyone; it's typically based on your home's energy use, the number of people living there, when you use that power and what tariffs you pay for the electricity and gas you consume.
However, a survey conducted by Compare the Market found that the average electricity bill among respondents was $411.80 per quarter in 2021.* Assuming every quarter cost the same, that would represent a yearly electricity bill of $1,647.20.
The average electricity costs for some states are listed below.
State
Average quarterly electricity bill
New South Wales (NSW)
$419.80
Queensland (QLD)
$389.10
Victoria (VIC)
$409.10
South Australia (SA)
$453.70
Western Australia (WA)
$339.30
* Bill Shock Tracker Survey conducted by PureProfile on behalf of Compare the Market in September 2021. The Australian Capital Territory (ACT), Tasmania (TAS) and Northern Territory (NT) were excluded due to a small data sample
There are several ways you may be able to pay your energy bills, depending on what options your retailer has available. These could include:
Direct debit
BPAY
Online via credit card
Centrepay
Cheque or money order
Account transfer
In-person at a post office.
Not all energy retailers will have every option available, so it's worth checking with your retailer or your contract's basic plan information for the available payment methods. Your energy bills will also include details on how to pay.
There are a variety of concessions and rebates for energy costs that you may be eligible for, depending on your personal circumstances.
Energy concessions across Australia's states and territories are available to the following types of eligible customers:
Pensioner Concession Cardholders
Health Care Cardholders
Veteran's Affairs Gold Cardholders
Commonwealth Senior's Cardholders
Some Centrelink payment recipients.
These concessions will differ between states and territories. Learn more about energy concessions across Australia.
Your energy distributor is responsible for maintaining the poles, wires and pipes that connect your home with energy sources. There are multiple distributors in each state and territory, operating across different areas. You can find out who your distributor is by going to your energy retailer's website and using your postcode or by looking on your bill under the 'faults and emergencies' section.
A smart meter is a digital energy meter that measures and displays how much electricity your home is using. Your retailer can remotely access the smart meter to read it, so they don't need to send anyone to your premises.
One of the biggest benefits of smart meters is that they provide more detailed information about your energy usage so you can take advantage of controlled load tariffs and time-of-use tariffs.
Depending on the connection and type of meter you have at your home, and the contracts available for your address, you may be able to take advantage of some of the following tariffs:
Controlled load tariffs: A controlled load tariff is one that applies to a specific appliance kept on an individual circuit, separate from the other appliances in your home. It's commonly used for things that consume lots of power, such as slab heating or pool pumps. This can help you save on your electricity bills – especially if you're able to use a controlled load during off-peak times.
Time-of-use tariffs: Time-of-use tariffs are where you will be charged a different rate depending on the time of day or week. The day is broken up into peak and off-peak periods. A peak period is when most people are home and using electricity – typically in the afternoon and evening after work/school. Off-peak refers to periods of the day where fewer people are using electricity and generally applies to late nights, in the morning or on weekends.
Seasonal tariffs: Seasonal tariffs are more common to gas plans but some electricity plans could charge different tariffs depending on the season. Seasonal tariffs charges a different rate depending on whether it's used in summer or winter – and in some cases autumn and spring. For example, winter seasonal gas tariffs are generally more expensive as there's a greater demand for gas heating. Seasonal tariffs are less common in warm states like QLD and more prevalent in the southern regions of Australia, like SA, VIC and parts of NSW, where they experience much colder winters.
Block tariffs: A block tariff charges a different rate for certain amounts of electricity and gas, which are broken up into 'blocks'. For example, the first 10kWhs of electricity or 25MJ of gas you use in a day is a 'block' that's charged at 27 cents per kWh or 4 cents per MJ. The next block will generally be charged at a higher rate, so the more energy you use the more expensive each unit will be. However, there are instances were blocks decrease in price the more you use. Block tariffs help encourage households to use less electricity or gas each day to avoid incurring a more expensive tariff. It's important to keep in mind that some electricity and gas plans may have multiple blocks per day, each one at a different size and charged a different rate.
The Default Market Offer (DMO) is a set price for electricity enforced by the Australian Energy Regulator (AER). It essentially provides a maximum annual price that retailers may charge for Default (also referred to as 'Standing') plans and applies to NSW, ACT, SA and parts of south-east QLD.
It also provides a baseline price that all retailers must compare against when advertising the price of their market plans (e.g. 25% off the DMO for your area), so it's easier to compare which electricity plan has the biggest discount.
VIC has a similar price cap known as the Victorian Default Offer (VDO), which you can learn about here.
There are two categories of solar power: thermal solar or photovoltaic (PV) solar. Thermal solar works by using the light of the sun to heat a liquid and power a turbine via steam. This method is typically used in large-scale solar farms and not in households or small businesses.
PV solar is more common and uses sunlight to create electricity through the conductive materials in solar panels.
Both types of solar power provide a clean energy source free from harmful emissions but depend greatly on sunlight and positioning the solar panels correctly.
Having solar power means you can take advantage of feed-in tariffs, where the excess power you generate at home or your business can be fed back into the energy grid, and you get paid a small amount per kWh to do so.
The Australian Government's GreenPower program makes it possible for customers around the country to support clean energy generation simply through their electricity plans.
The GreenPower program means that accredited electricity retailers can sell GreenPower electricity plans. You don't necessarily receive all your power made from renewables, but the retailer invests and supplies a certain amount of clean power into the energy grid to offset the emissions from your energy usage. This can be anywhere between 10 and 100% of your usage, depending on the specific plan you're on. This means your electricity may not be completely clean, but it will be at least 10% carbon neutral.
When searching for a new electricity plan with us, we'll display which plans available through our service are a part of the GreenPower program.
You can get out of a lock-in energy contract before it ends, but you will have to pay exit fees for breaking the contract early. However, many energy retailers do offer no lock-in contracts as well, which makes it easier to shop around for new electricity and gas plans.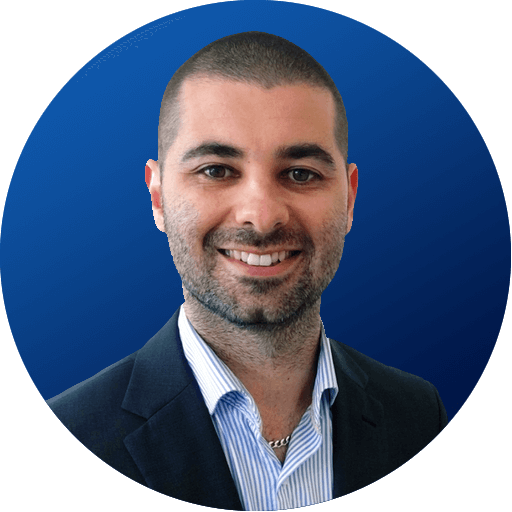 As the General Manager of Utilities at Compare the Market, Brett Mifsud is our resident expert in energy. He believes in educating Australian customers about the everchanging gas and electricity market so they can get the most out of their energy plans.
With more than 10 years of experience in the energy sector across energy exploration, production and sales, Brett hopes to change the energy landscape in Australia through comparison services. He holds a Master of Business Process Management from QUTand has led operational and project teams in the energy industry to deliver transformative change across sales, customer service, marketing and energy meter reading and billing. Brett also guest lectures at The University of Queensland.
Brett's energy tips:
Every electricity or gas offer you see from a retailer could be priced differently once you read the fine print (such as paying on time for a discount vs having the discount always apply), so it always pays to check what you're being charged.
If you haven't switched provider or plans in a while, chances are you have defaulted to a plan with a higher rate (known as standing offers). If you switch to a new market offer there may be potential savings, discounts and incentive.
It's important to understand the different deals and offers retailers provide so you know you've got a good deal. There could be electricity or gas plans with a fixed discount, plans with a fixed price for a set period or plans without any discount at all but a lower tariff. Make sure you choose the one that's right for you.
If you've left your energy connection at your new home or business to the last minute, you can call us (before 12pm AEDT) to arrange a same-day or next business day connection.
Switching to a new energy retailer does not disrupt your electricity or gas supply and can be completed as quick as two business days.