CUA at a Glance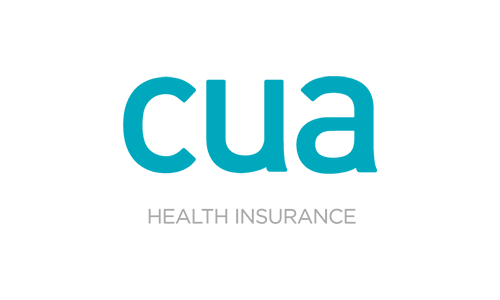 The CUA Health Difference:
Great value Hospital & Extra Products
CUA Health offers you products for the coverage you require at the level you want.
Hospital products with options to suit each life stage meaning you get quality hospital cover with every CUA Health policy
With 56 branches across Australia and an Australian based contact centre CUA Health is always ready to offer specialised one on one consultation.
By participating in the Access Gap Cover Scheme CUA Health helps you save even more by reducing and in some cases eliminating out of pocket doctors' expenses.
Easy to understand and affordable hospital and extras products CUA Health promotes more informed decisions about private health insurance.
About CUA Health
Launched in 1976 CUA Health is a private health insurer registered under the Private Health Insurance Act and committed to the principles of the Private Health Insurance Code of Conduct.
CUA Health lets you choose the right level of health care cover for you. With the ability to pick and choose from a range of different hospital and extras products you can ensure your cover meets your needs and your budget.
Claiming Options
CUA Health provides the following claiming options:
Claims relating to hospital treatment will be automatically forwarded to CUA Health for processing.
For extras, claim on the spot by swiping your CUA Health policy holder card at participating HICAPS providers or
Complete a claim form and post it to us or forward it through your nearest CUA branch.
Why choose CUA Health?
CUA Health likes to keep things simple. You can join CUA Health by choosing the cover that fits your needs and your budget. Plus, when you are a CUA Health policy holder, you will have the financial security of knowing that you are covered for most, or, in certain cases, all of the costs associated with hospital and other health care services.