At this stage in your life, it's time to kick back, relax and rest on your laurels. With the kids gone, you and your partner have the house to yourselves and the freedom to finally enjoy the fruits of your labour from over the years. Although work may still be an important priority for you during this time, it's likely that your time with close friends and family will become increasingly dear to you now. Your children are venturing into adulthood, kick starting their careers and perhaps even beginning to form new families of their own, and of course you want to be there every step of the way. You wouldn't want to miss a single moment of watching your beautiful family grow and expand, so that's why it's more crucial than ever that you start looking out for number one.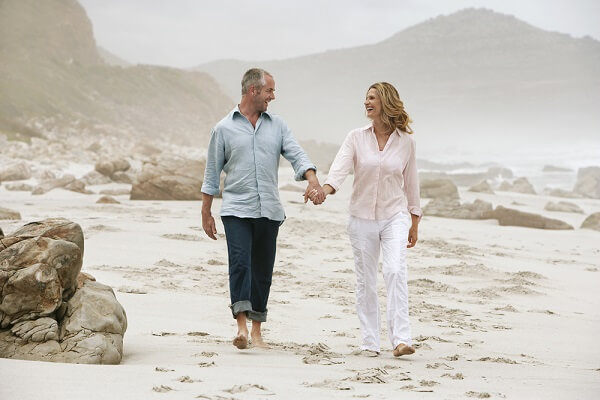 Part of this means taking care of yourself and keeping an eye on your health. Having a financial safety net such as private health insurance will give you the peace of mind to be able to live your life to the fullest. Suffering from an illness or an injury is never enjoyable for anyone, but at this point in time, experiencing such a major setback in your health could be seriously detrimental to your overall wellbeing. Investing in a health fund tailored to your personal and unique health needs could be the very thing to set you right back on your feet, good as new, after a health scare.
It's not just your health and happiness that suffers when you're unwell or injured, either. If medical and pharmaceutical expenses crop up unexpectedly, as they always seem to do, at some point in the near future, this could put a serious dent in your savings. Protecting both your health and your bank account balance with the right private healthcare for you means that you can rest easy, knowing that you'll have great cover.
Private Health Insurance For Empty Nesters
There's no doubt that everyone's health needs are different from the get-go. This is because your overall heath is dependent on a variety of different factors, including but not limited to: family history, home and work environment, and unique biological diversities. Added to this is the fact that your health can and does change drastically over the course of your life, meaning that the healthcare you require in your twenties won't likely be the same healthcare you need in your forties.
This is why private healthcare is so beneficial for all life stages – it's so versatile. This means that you have plenty of choices when it comes to tailoring your hospital and extras cover to suit your personal routines and health priorities. Whether you just want the most basic cover as a safety precaution, or you want to go all out with a comprehensive policy to cover all the bases, it's now very easy to shop around and find the right health fund for you.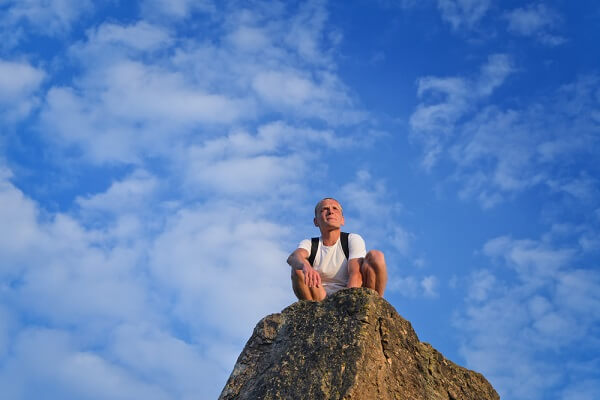 If you haven't considered hospital cover before, now's the time to start.  Hospital cover is a highly useful safety net because the truth is that accidents and injuries can befall anyone, young or old. Forking out the fees for any necessary surgeries or procedures would undoubtedly be a heavy financial burden for anyone to tackle. While Medicare can offer a helping hand by allowing you to be treated as a public patient at a public hospital, unfortunately there are several important services it doesn't cover, including private patient hospital costs and ambulance services. Additionally, only having Medicare under your belt might mean that you'll simply be added a long waiting list of patients for any treatment you require, which is clearly not conducive to a speedy recovery!
So while it might seem easier and cheaper to skimp on hospital cover, having it by your side could definitely help you out of a variety of unfortunate health-related situations. After all, the best way to quickly and effectively bounce back from a recent decline in health is to have great medical care and attention. This is what private health cover can offer, by giving you access to different private hospitals and allowing you to choose your own doctor.
The same goes for extras cover. Medicare offers Australian residents some fantastic benefits for various health-related services and treatments under the Medicare Benefits Schedule (MBS) and the Pharmaceutical Benefits Scheme (PBS). However, private health insurance can help you out with the costs of necessary medical services that Medicare doesn't cover and that you'll likely be utilising again and again. This can include, but is not limited to, dental treatment, optical services, physiotherapy, podiatry, and chiropractic treatment. The bills and expenses for these can definitely add up over the years and end up costing you a fortune, which is why the extras cover on your private health insurance policy offers you such value for money. That way, you can concentrate on putting your hard-earned savings towards more important short-term and long-term life expenses.
Hospital Cover
Having a solid safety net in case your health ever fails is always a good idea, and that's exactly what hospital cover provides. As a policy-holder, you can choose whether to be treated at a public or private hospital, and depending on your policy, you may have the privilege of being able to choose your own doctor.
Having hospital cover will insure you for some or all of the costs of being treated as a private patient, at either a public or private hospital. This includes in-hospital treatment by your doctor and any additional in-hospital costs, such as accommodation and theatre fees. In general, all the services listed on the MBS can be covered by private health insurance, depending on the specific policy. Medicare will cover you for 75% of the costs of these medical services, and your health fund will ostensibly cover the remaining 25% – provided that you have the right private health insurance policy, of course. However if your doctor chooses to charge above the MBS fee for the service, you will be required to pay the additional cost, which is known as "the gap."
There are four general types of hospital cover:
Top Private Hospital Cover: covers all services where Medicare pays a benefit
Medium Private Hospital Cover: may exclude or restrict one or more of the following, but covers services in the basic classification – pregnancy and birth-related services, assisted reproductive services, cataract and eye-lens procedures, joint replacements, hip replacements, dialysis for chronic renal failure, and sterilisation
Basic Private Hospital Cover: may exclude or restrict one or more of the following – cardiac and cardiac-related services, non-cosmetic plastic surgery, rehabilitation, psychiatric services, and palliative care
Public Hospital Cover: covers default benefits for treatment in public hospitals only
There are certain exclusions and restrictions when it comes to hospital cover, and they vary depending on the individual policy. For instance, most hospital policies won't insure you for any medical procedures or surgeries that aren't necessary to maintain your health, such as elective cosmetic surgery. For more detailed information on what is and isn't covered, read the Policy Brochure carefully, and if you're still looking for answers, contact the insurer directly.
Extras Cover
While hospital cover insures you for those infrequent occasions when you might need serious medical attention, extras cover (also known as general treatment cover or ancillary cover) is more suitable as a financial safety net for your everyday health needs. This is why it continues to prove useful for people of all ages over the course of their lifetime. In this way, you will be able to take advantage of your extras cover for a multitude of health purposes. For example, is it almost time for your partner's annual trip to the dentist? Or do you often experience aches and pains that could be relieved by remedial massage? Whatever health-related services and treatments you're after, extras cover can cater to you.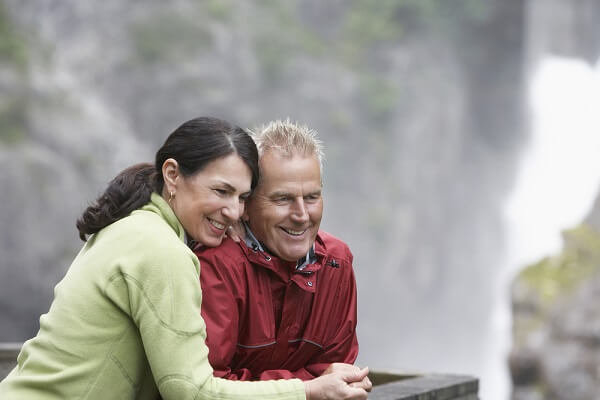 The best way to get the most value out of your extras cover is to pick a policy that suits your lifestyle and your health needs. For example, if you and your partner are both physically active, you'll probably want to find a more comprehensive policy that covers the costs of services such as physiotherapy and podiatry, in case any physical injuries crop up in the future. Optical is also often a popular option for policy-holders across all life stages, so if you or your partner wears glasses or contact lenses, this extra is definitely a good investment. It's all about figuring out exactly what you want from your healthcare, and because there's such a great variety of policies on the market these days, you won't have a problem finding the right extras cover to suit you.
There are three general categories of extras cover:
Comprehensive Cover: has a more extensive range of services and higher benefits for claiming. Services include cover toward general dental, major dental, endodontic, orthodontic, optical, non-PBS pharmaceuticals, physiotherapy, podiatry, psychology, naturopathy and acupuncture.
Medium Cover: includes cover toward general dental, major dental, and endodontic, as well as five of the following – orthodontic, optical, non-PBS pharmaceuticals, physiotherapy, podiatry, psychology, and hearing aids
Basic Cover: includes minimum services that may vary from fund to fund.
Extras cover is highly versatile; it can be purchased separately or combined with hospital cover. If you decide to opt for combined cover, many insurers allow you to mix and match different hospital policies and extras policies at your convenience. Have a good think about it and decide what would work best for you. For example, you might choose to purchase medium level hospital cover as a safety precaution, but opt for comprehensive extras cover to suit your everyday health needs. Be sure to ask your insurer for further information regarding combined packages.
Ambulance Cover
Medicare does not cover the costs of emergency transport or ambulance services, so it's important to arrange for ambulance cover through your private health insurance. Generally, you can purchase ambulance cover as part of your hospital cover or extras cover, or even as a stand-alone cover.
However, depending on which state you live in, you may not even need ambulance cover, or you may be eligible for a discount. Check the Private Health Insurance Ombudsman websitefor further information.
Other Important Information
1. The Australian Government Private Health Insurance Rebate
If it's the price of the premiums that's making you a tad hesitant to invest in private health insurance, you'll be happy to hear that the government can give you a helping hand. The private health insurance rebate is income-tested and it applies to hospital, extras, and ambulance policies. Most Australians are eligible for the rebate, based on the following three conditions:
You must be eligible for Medicare
You must have complying health insurance product (CHIP) that provides hospital cover, extras cover, or both
You must have an income for Medicare levy surcharge purposes less than a certain amount.
You can claim your private health insurance in one of two ways: as a premium reduction through your health fund, or as a tax offset when you lodge your annual tax return. If you want to use the former method, contact your insurer to discuss the matter, and if you prefer to do the latter, your insurer can provide you with the right paperwork for your tax return. More information can be found at the Australian Taxation Office website.
2. Medicare Levy Surcharge (MLS)
The Medicare Levy Surcharge (MLS) is another very good reason to purchase health insurance sooner rather than later. It is levied on Australian citizens who do not have private health cover and who earn above a certain income threshold – currently, $88,000+ for singles, $176,000+ for families (refer to the table below). The MLS was devised by the government in an effort to prompt more people to invest in the private healthcare system, so as to ease the demand on the public Medicare system.
The surcharge is calculated as a percentage of your income, in addition to the Medicare Levy paid by most Australian taxpayers.
3. Switch It Up
Our physical bodies and our health needs exist in a cause-and-effect relationship, and as such, we need to adjust our healthcare accordingly as our bodies continue to grow and change. This is why it's so important to consistently re-evaluate your private health cover as time goes on, to ensure that you're getting the most out of your policy at the current time. For example, perhaps you purchased a basic level of private health insurance several years ago, which may no longer be meeting all your health care needs.  In this case, switching to a higher level of hospital and/or extras cover can give you peace of mind, knowing that your overall health and wellbeing can be protected at the present time.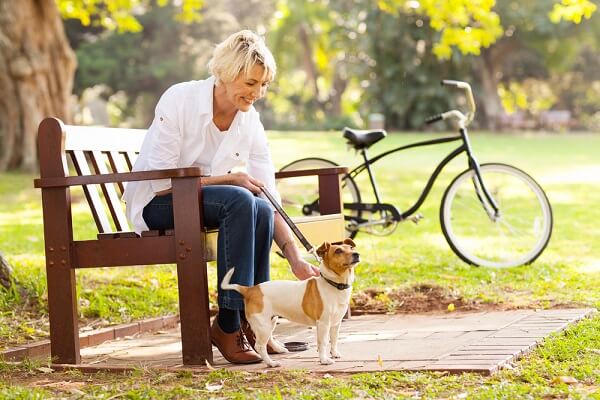 Many people think that switching from one health insurance provider to another is complicated, but it's actually a very simple process. Comparethemarket.com.au allows you to compare a range of policies from Australia's health insurance providers, and once you've found a new policy that's right for you, your new health fund will handle the switch, including contacting your old health fund.
The great news is that there are no penalties or surcharges involved when you switch providers. Your Lifetime Health Cover status will remain the same, with any age loading or absence of loading transferred to your new policy; you and your partner will still be eligible for any rebates you're receiving on your current cover; and best of all, waiting periods will be waived (provided you have observed the full waiting period for your previous policy and you don't have any new or upgraded benefits).
The Final Word: Taking Care Of Yourself
No matter what life stage you're in, whether you're young or old, single or married, taking care of your health should always be an important priority. By investing in the right health fund, you can rest assured knowing that your health will always be in the best of hands. Don't forget that you'll also able to take advantage of benefits such as the government's private health insurance rebate!
When your children have moved out to begin their own lives, and you're enjoying your leisure time with your partner, of course it's much more ideal for you to be in tip-top shape, health-wise. If you haven't thought about it before, consider how private health insurance might add value to your lifestyle and your health, and perhaps discuss with your partner how hospital and extras cover could work for you. This way, you can make a head start on shopping around for health insurance policies to suit your unique lifestyle.