If you have spent your whole life in the Harbour City, you may think you know your way around pretty well. But if you are just a visitor to the oldest metropolitan hub in Australia, you might be a bit disorientated, not least by the layout of the town, divided as it is by numerous fingers of blue water. So exactly where are the best places to get a workout in this city, without giving your bank balance the run around? Not surprisingly: it's all about the Harbour.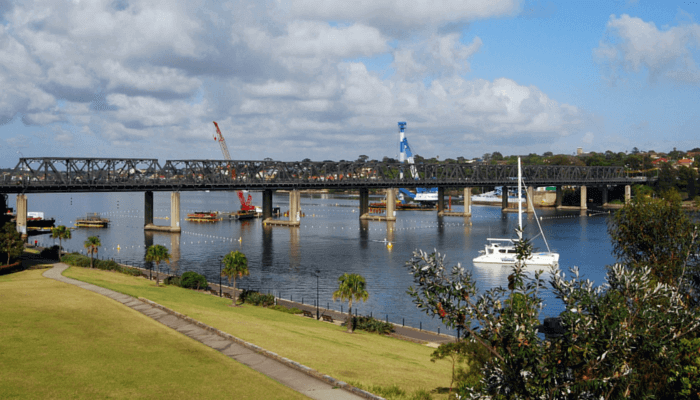 Have you run the bay?
Anyone who has done any running at all will have hit this well-worn trail, which takes advantage of one of the interesting features of water: it finds its own level. The trail skirts the edge of Iron Cove, including the heritage listed iron bridge, connecting the waterside suburbs of Drummoyne and Rozelle. Because it sticks close to the water's edge the whole 7km way around, the trail is almost dead flat, so there are no hills to deal with. Running this loop will also take you through Lilyfield, Haberfield, Five Dock, Rodd Point and Russell Lea, with some stunning views of the harbour thrown in for no extra cost. You will also see beaches, mangroves and plenty of historical buildings, but probably won't have time to read the tourist signs as you run by.
Have you done the Spit Bridge run?
If you'd like to get out of the suburbs and see some of the spectacular bushland around Sydney while getting your daily cardio, take a ferry to Manly and try the 10km Manly to Spit Bridge run. The run follows the coastline and you can start right where the ferries dock heading west. The trail takes you past scenic Dobroyd Head and on into the Sydney Harbour National Park. Along the way you will pass the historic Grotto Point Lighthouse, as well as a number of enticing beaches. The run ends at Spit Bridge where you could take a bus back into the Sydney CBD.
Have you tackled the Sea Eagle run?
While in Manly, there is a brilliant run in the other direction from the ferry wharf, leading to the North Head of the entrance to Sydney Harbour. Also known as the Sea Eagle run, you may spot one of these birds as this takes you along the beach and through to bush paths leading to Shelly Beach. The views are spectacular on this 4km each-way run, so if you run with your phone you may be able to snap off a few amazing photos while getting that much needed exercise.
Have you run the trail from Bondi to Coogee?
Back through Sydney and out the other side, the world famous Bondi Beach is the beginning of another run, but this one is not for the faint-hearted. While the Sydney Beaches are beautiful, along this stretch, as through much of the coastline, they are divided by stark cliff faces, accessible only via steep hills. The coastal trail from Bondi leads up these elevations and along the cliff edges to take in yet more spectacular ocean views. You will also pass the Waverley Cemetery and some secluded, almost secret, beaches in Bronte and Clovelly, before finishing up at the gorgeous Coogee Bay – another incredibly popular Sydney beach in the summer months. The run is 7km in one direction, so you have to be pretty fit for a return trip.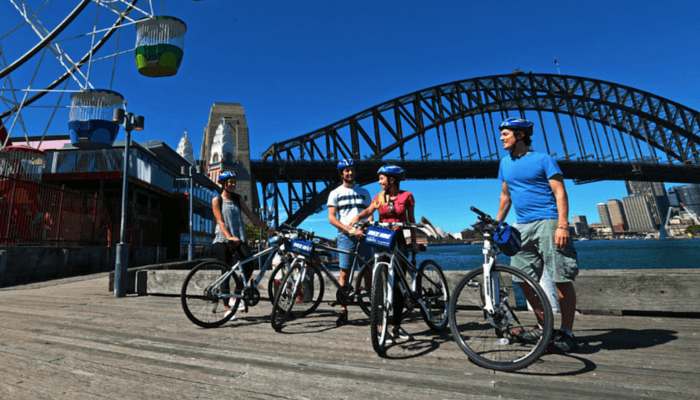 Have you cycled over the Harbour Bridge?
Any cyclist worth their salt would have to take on the iconic symbol of Australia if they pay Sydney a visit. Riding over the Bridge is a daily event for many commuters, so look out during peak hour unless you want to compete with the regulars who all just want to get to point B. If you start at the north side of the Harbour Bridge, the bike lanes are protected from other vehicle traffic, and once in Sydney proper, there's a cycleway connecting to the ANZAC Bridge, Sydney's largest suspension bridge. The whole trip is only about 2.6km in total, so you will have plenty of energy left over for some of the other paths Sydney has to offer.
Have you taken a ride through Centennial Park?
Centennial Park is home to probably the most used bike paths in the city, with over ¾ of a million cyclists a year passing through the Sandstone and iron gates to take advantage of the 360 hectare park in the middle of town. The Grand Drive is a 3.5km path that has separate lanes for bikes, as well as the numerous horse riders who use the park, and there are a number of other dedicated and shared bike paths as well. This is a hugely popular venue for cyclists, including families, so a strictly enforced 30kph speed limit must be observed at all times, as well as a "pack limit" of 16 riders within the park which is open during daylight hours every day of the year.
Have you cycled further afield?
If family-friendly cycling doesn't appeal and you're looking for a more adventurous ride, perhaps take the train down towards Wollongong, about an hour to Sydney's south, and jump off at Thirroul. Then you can ride the remaining 13km into Wollongong city via some shared pathways through amazing scenery and relatively gentle slopes along the shore and through the bush.
Have you done the NarraBeen Lagoon multi-use trail?
The Northern Beaches and surrounds have some amazing rides to be found as well. The environmental award-winning Narrabeen Lagoon multi-use trail which stretches 7km around the lagoon itself is relatively easy going and cyclists are almost guaranteed to see some wildlife among the vegetation. More gruelling rides may be found in and around the Ku-Ring-Gai Chase National Park which offers a range of ride lengths adaptable to more experienced riders with a high degree of fitness.
Have you ridden around Sydney Olympic Park?
Of course, if you fancy yourself something of an Olympian, you can relive the Sydney 2000 Olympic Games at Olympic park west of Sydney, where 35km of bike paths take in all of the original nearby event venues. This is also where you will find the Monster BMX track if fat tyres, jumps and mud are more your kind of riding. The track is only 250m long, but don't let that hold you back from doing as many laps as it takes to get your blood pumping.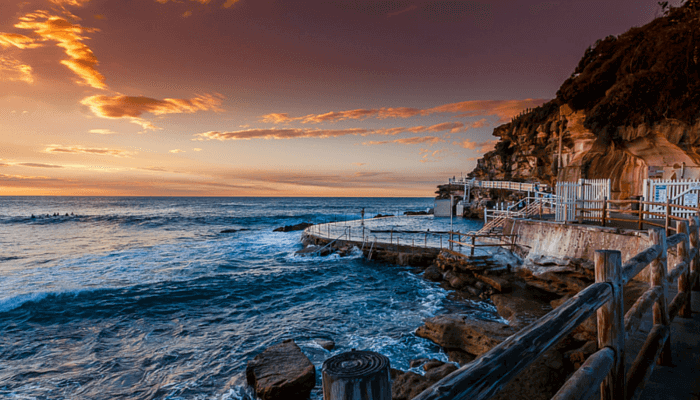 Have you swum in a cliffside sea bath?
The sea baths at Bronte Beach are set into the side of the cliffs for a unique Sydney experience. Filled naturally with sea water, the baths are a way to get that fresh sensation of sea swimming without battling the ocean waves that attract so many surfers to these eastern suburbs beaches. It even has a shallow end for smaller swimmers to use. There are plenty of other sea baths in and around Sydney, including at nearby Clovelly and Bondi beaches, the McCallum pool at Cremorne point, and the Fairy Bower pool at Manly which was also cut out of the sandstone Sydney is famous for.
Have you taken a dip on the Murray Rose Pool?
The pool formerly known Redleaf Pool is not actually a pool but a fenced-off section of Seven Shillings Beach which keeps potentially unwanted sea creatures away from bathers. Now called the Murray Rose pool after the Olympic swimmer, it's a public sea pool surrounded by gardens, and has a cafe and change rooms close by the water for convenience. It's a bit hard to find, being hidden away behind the local council offices, and not even visible from the road. There are two floating pontoons that can be used for resting in between swimming.
Have you surfed Sydney's top waves?
Of course, if you aren't afraid of a few waves then Sydney has you covered there as well, with plenty of roaring surf just minutes from the city in some places. Bondi and Manly both have reputable surf beaches, and the surf culture around Cronulla and the southern beaches is the stuff of cultural legend. You can even check out the swell live before heading down. Some surfers may be a little territorial about their favourite spots, though they are often hard to find by accident. For beginners, head up to Palm Beach, which may look familiar to fans of Home & Away as most outdoor shooting takes place there, but it's a great place for beginners and intermediate surfers due to the variety of conditions – and if you're not sure of your swimming skills, you will be well looked after by the local lifesavers.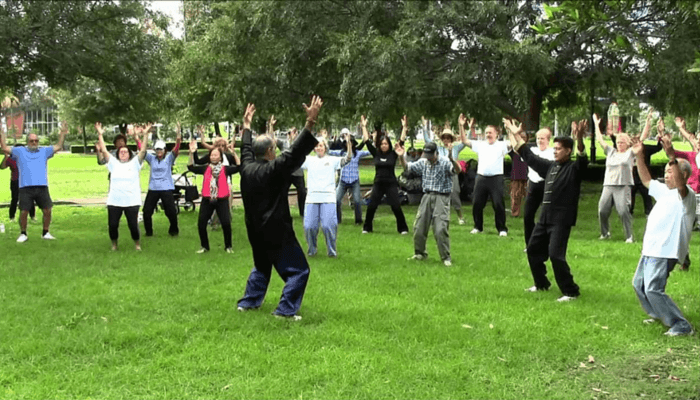 Have you learned a martial art?
Sydney is rightly known for being a world-class, hectic and often stressful city for anyone who works there, and exercise can often provide some relief from the day-to-day stress of living in such a bustling city. But sometimes, all the running and swimming opportunities that Sydney offers may not be enough to calm us down, and a more relaxing break is needed. All around Sydney in the early morning and the early evening, practitioners of the ancient art of Tai Chi can be found slowly moving their bodies in graceful movements designed to focus concentration and stretch every muscle. Free lessons can be found for first timers who want to attempt a more gentle and inward approach to exercising their body and mind.
A final word…
Your body is susceptible to injury once you get it moving properly, and that's why some peace of mind counts. Exercise has an endless list of benefits, but one of the few risks is sport-related injury. With the right health insurance policy, you could be claiming rebates on remedial massage and physiotherapy – and if you come of your bike or injure yourself more seriously – a private hospital stay and rehab can be covered. Be sure to read the fine print and don't sign up until you've compared policies!