Imagine you're at a dinner party with four if your oldest, closest friends. You've been friends for years; you've been there for ups and downs, laughter and tears, breakups and babies, weddings and funerals. That's what friends are for – sharing, helping, challenging and supporting each other. According an ABS survey, one in five Australian adults aged 18–85 suffered mental illness within the 12 months preceding their survey. That's 20% of people. That's one of your dinner party guests. Or it could even be you.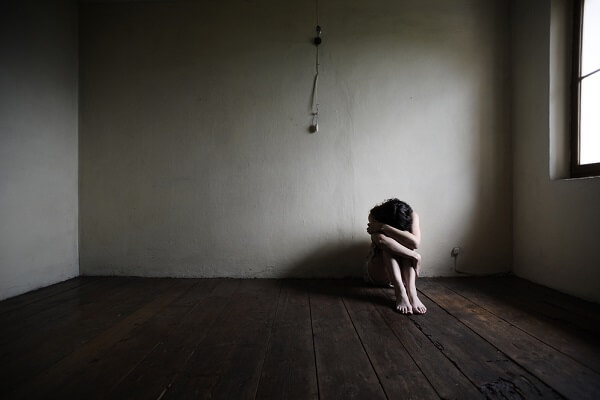 You may talk about every topic under the sun with your friends, but if you're like most people, mental illness isn't up for discussion. Mental illness is a dark, mysterious cloud that hovers on the edge of people's consciousness but is rarely spoken about. You know the drill – you might've heard about it before, but it's always something that happens to other people.
Unfortunately, this isn't really true anymore. Statistically, you or someone you know suffers or has suffered from a mental illness.
About Mental Illness
Mental illness comes in almost innumerable shapes and sizes, from mild anxiety to conditions like schizophrenia. This can make mental illness difficult to recognise and even more confusing to understand.  Part of this has to do with the definition of mental illness. Mental Health Victoria defines mental illness as "a health condition that changes a person's thinking, feelings, or behaviour (or all three) and that causes the person distress and difficulty in functioning."
Perhaps the first thing to understand is that mental illness is a broad and encompassing term. In a way, this makes mental illness more approachable; it's not only a term describing extreme psychological conditions, but also a range of mental states. In fact, the most common mental illnesses are anxiety (14%), depressive (6%) and substance use disorders (5%).

Depression and Depressive Disorders
While everyone experiences mild to moderates cases of 'the blues', depression is the heightened and often sustained experience of low moods, often resulting in a negative impact on a person's ability to function normally in their life.  The Australian Psychological Society defines depression as an "emotional, physical and cognitive (thinking) state that is intense and long-lasting, and has more negative effects on a person's day-to-day life." Depression and depressive disorders have the third highest 'burden of disease', both nationally and globally. Burden of disease refers to the overall impact of the disease measured in mortality, morbidity and financial cost, among other indictors.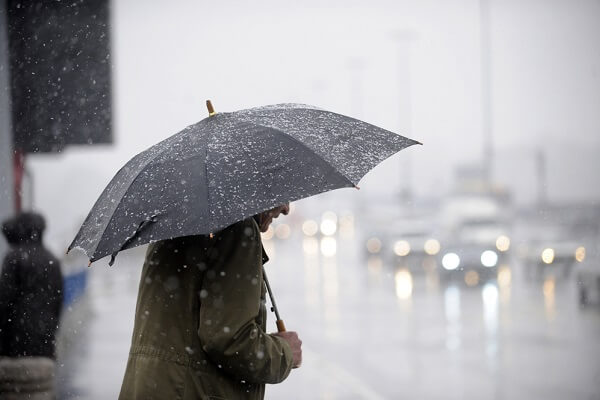 In Australia, one in seven adults will suffer from depression in their lifetime. The number one cause of non-fatal disability in Australia is depression. Women are more prone to depression, while men have higher rates of mood disorders. Perinatal or post-natal depression (PND) affects approximately 15% of women who give birth, and while most cases of PND occur within the first year of a child's birth, PND can occur during pregnancy as well. According to beyondblue, an organisation dedicated to educating and supporting those suffering from depression or anxiety disorders, 3 million Australians are living with depression.
The causes of depression are varied. They can be hereditary, biochemical and stress, or personality related. It's important to remember that depression is not something you can control and if you suffer from depression, it's not your fault. Nor is it a mental state that you can expect friends, family, or loved ones to simply 'snap out of'. However, depression is treatable, with high rates of recovery. Psychological and pharmacological (antidepressant) treatments are available.
As with any mental illness, diagnosis of depression can be difficult and often relies on the sufferer to seek out help. Common symptoms include, but are not limited to: lack of interest in hobbies/favourite activities, feeling of hopelessness, anxiety ,and increased worry, irritability and fatigue, changes in sleeping patterns, difficulty making everyday decisions, drastic increase or loss of appetite, extreme emotional vulnerability and mood swings, weight loss or weight gain, inability to concentrate, and memory issues. beyondblue have an excellent list of common symptoms, feelings, physical states, and behaviours related to depression.
Anxiety Disorders

Anxiety disorders are characterised as suffering a persistent, excessive state of worry. 14% of all Australians suffer anxiety disorders. A person suffering from an anxiety disorder may feel distressed or anxious most of the time, for no obvious reason.  Some sufferers' experiences will be so acute that they are immobilised, unable to move or speak. Anxiety disorders can take several different forms:
Generalised Anxiety Disorder: persistent, excessive or unrealistic worries
Obsessive Compulsive Disorder: compulsions and obsessions which they can't control
Social Anxiety Disorder: intense excessive worry about social situations
Panic Disorder: panic attacks
Phobias: an intense, irrational fear of everyday objects and situations
Post-Traumatic Stress Disorder: intense physical and mental reactions to memories of a traumatic event where a person felt powerless, extreme fear, or terror
Not much is known about the cause of anxiety disorders, although they are commonly linked to lifestyle factors and personality traits. Women are more likely to suffer anxiety disorders. Be aware that it is common for someone suffering an anxiety disorder to also be suffering another anxiety disorder, depressive or substance abuse disorder concurrently. Usually, anxiety disorders can be treated through psychotherapy which, in some cases, will be combined with medication for successful results.
If you're worried that you or a loved one may have an anxiety disorder, beyondblue have a quick and easy online quiz to measure 'level of suffering' over the previous four weeks.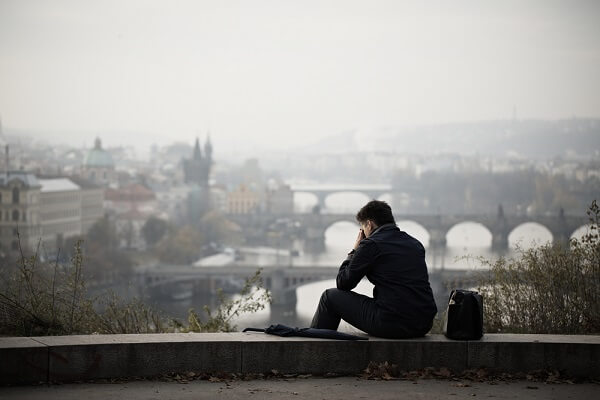 Substance Use Disorders
Substance use disorders relate to the dependence on or abuse of substances meant to alter the mental, physical, or emotional state. Substances can include recreational and prescription drugs or alcohol. Abuse of alcohol is the most commonly reported substance use disorder in 18–25 year olds. In most cases it's difficult to pinpoint whether an existing mental illness contributed to the substance use disorder or whether the substance use disorder contributed to the mental illness, as the prolonged use of some substances can have long-term and damaging physical and mental effects. Substance use disorders are more common in young people. Over half of young people suffering substance use disorders have their first substance issues before the age of 20. According to SANE, people with other mental illnesses suffer from substance use disorders at a significantly higher rate.  It is common for those suffering substance use disorders to have a co-occuring mental illness like depression, anxiety or schizophrenia.
Psychotic Illnesses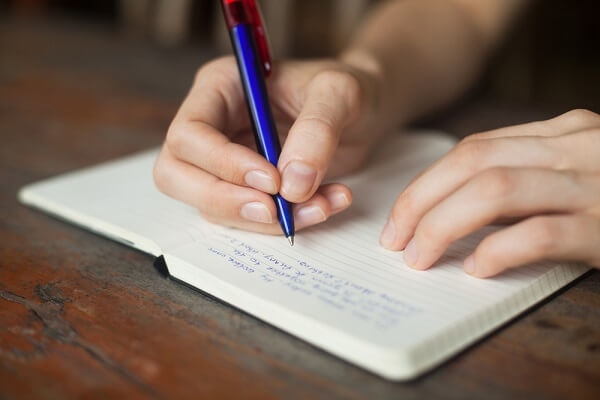 A psychotic illness refers to a mental state in which the sufferer loses contact with reality during episodes. Psychotic illness is primarily episodic, although persistent states of psychosis do exist. Despite being aggrandised in film and television and sensationalised by media, only 3% of Australians are psychiatrically disabled by mental illness. Risk factors for psychotic illness include a family history of psychosis, drug/alcohol abuse or dependence, obesity and smoking. Over 50% of people suffering from a psychotic illness will attempt suicide. Psychotic illnesses can by treated, although according to a 2010 study, four out of ten participants studied continued to suffer from psychotic episodes even with treatment. Effective treatment of psychotic illness usually takes a bio-psychosocial approach, combining hospitalisation with medication to reduce stress and treat symptoms, as well as psychosocial support in the form of counselling, rehabilitation programmes and support groups.
This is by no means an exhaustive list, but hopefully it will provide you with a guide to the most common mental illnesses in Australia. However, knowing about mental illness is only the first step in coping with it.
Understanding and Coping with Mental Illness
Mental illness, unlike physical illness, can't be 'seen'. Although some signs and symptoms of mental illnesses may make disorders more apparent, usually, you can't see depression or anxiety or paranoia. Not being able to see the issue or ailment can make it hard for others to recognise and understand that someone is unwell. It's a lot easier for someone to be empathetic and supportive when they can see that you have a broken leg. Likewise, it can be hard for a sufferer to recognise and accept their illness when there are no physical symptoms. Biologically, we are programmed to fear the unknown as a mechanism for survival, and for most people, mental illness is considered an unknown. We fear it because we can't see it; we worry that because we can't see it may not exist. We don't talk about it because we're uncomfortable with our lack of knowledge, understanding or perceived experience. And we're afraid of being judged because of the stigma attached to mental illness. We don't want to be perceived as weak or fragile or crazy.

First, mental illness is nothing to be ashamed of – based on the statistics already cited, mental illness is much more prevalent than the average Australian realises. Second, mental illness is treatable. Third, the biggest barrier to successful recovery is failure to seek help. Not seeking help, failing to identify symptoms or brushing off mental illness symptoms may be due to embarrassment, perceived stigma around mental illness and, particularly amongst men, a 'she'll be right' attitude. If you feel like you may be suffering from any form of mental illness, there are dozens of not-for-profit organisations available to provide you with support, coping strategies, and resources to put you on the road to recovery.
Helping a friend or loved one cope with mental illness is challenging. Lifeline provides a comprehensive online resource library with information and support contacts for carers. Your loved one may be in for a difficult journey and there are a few things you can do to make sure you support them (and yourself) during a stressful time.
Educate yourself. Read and research as much as you can about so that you are well-informed on the illness and associated support and treatment strategies.
Be realistic. Be realistic about treatments, timeframes and progress. Be prepared for setbacks, which are common to any type of medical recovery.
Ask for help. Don't be afraid to ask for help.  Sometimes, the embarrassment or guilt associated with mental illness prevents carers and involved parties from reaching out to other family members for assistance. Additionally, support groups are an excellent resource for sharing knowledge and helping carers and families to normalise their experiences.
Work closely with the treatment team. If possible, work with the treatment team, let them know that you'd like to be involved in your loved one's recovery.
Give up control. Our natural inclination is to fix things that are broken. You will want to reach out and solve every problem. Let your loved one have control. Don't schedule them down to the last five minutes of every day, pester them to do their exercises, or take their medication. Let them, wherever possible, set their own pace.
Set limits. Although this may seem contrary to the point above, it's important to set limits on behaviour, especially behaviour that may have negative effects on your family or wider community. For example, choosing not to take their medication because of the side effects might lead to increased irritability and subsequent aggression, which would not only be potentially harmful to those around them but also detrimental to their long-term recovery.
Encourage them to be open with their healthcare professionals. Many patients are reticent to speak to their healthcare professionals about their concerns with treatment or medications, but it's important to encourage them to be open and honest. If they are experiencing side effects, suggest they speak up at their next appointment. If they are feeling more vulnerable or don't feel like they are coping as well as previously, talking through these concerns with their doctor or psychologist/psychiatrist may lead to beneficial adjustments in their treatment.
Give yourself a break. Don't be hard on yourself if you feel resentful, angry or guilty. These emotions are entirely normal, especially if you are fatigued or stressed. Make sure you take time to take care of yourself as well – eat healthy food, exercise regularly, and take time out to enjoy leisure activities. Taking care of yourself is not selfish; quite the opposite! By taking care of your physical and mental health, you will be better able to support your loved one through their treatment and recovery.
The Final Word: Create A Dialogue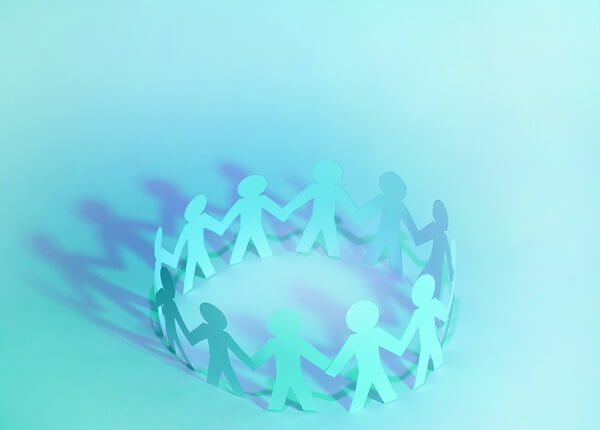 One of the biggest issues facing mental illness is the perception that it's uncommon. But remember, 20% of Australian adults suffer from mental illness so it's very likely that you or someone you know may be suffering. You've already taken the first step to help shift the perception of mental illness by reading this guide and educating yourself. You can take further steps by opening up opportunities for conversations about mental health. If you are concerned about the mental health of yourself or a loved one, speak to your GP or health professional. However, if it's urgent or you feel in crisis, reach out to one of the following organisations.
Crisis Prevention Resources
Lifeline – 13 11 14
Suicide Call Back Service – 1300 659 467
Kids Helpline – 1800 55 1800
MensLine Australia – 1300 78 99 78
beyondblue – 1300 22 4636 (1300 bb info) or www.beyondblue.org.au
Black Dog Institute – http://www.blackdoginstitute.org.au/
Resources For Young People
Headspace – www.headspace.org.au
Reach Out! – www.reachout.com
Youthbeyondblue  – www.youthbeyondblue.com – 1300 22 4636