Being a teenager is hard, but it's even harder when you're battling mental health issues such as depression, anxiety, or even an eating disorder. Pressure from peers to behave or dress in a certain way, bullying, and romantic disappointments are all problems that plague many teens throughout the teenage years.
The important thing to remember is that you're not alone: According to the Black Dog Institute, one in five children and adolescents is affected by mental health problems or mental health disorders. There are more people between the ages of 18 and 24 who struggle with mental health disorders than any other age group.
You may be struggling with independence as you forge new roles within your family and peer groups, or facing major academic and career decisions. Perhaps dealing with general social pressure makes the turmoil you're feeling difficult to distinguish from an actual depressive illness. Teens should never be made to feel as though they're facing the world all alone.
So, we've put together this in-depth guide to help you understand the emotional and physical struggles you're facing. Here, you can learn to recognise if your symptoms are more than normal teenage angst, and where to look for help.
For parents navigating the choppy waters of parenting teenagers, there's a helpful section at the end for you too, with guidance on how to effectively communicate with your teen and how to keep an eye out for warning signs of more serious mental illness.
What you'll find in this guide: 
Navigating the teenage roller-coaster

As a teenager, you're experiencing tonnes of different emotions and possibly negative self-talk every day. So what's "normal"? Probably more than you think. In this section, we discuss the many mental health experiences of teens, some ways to cope, and other tips.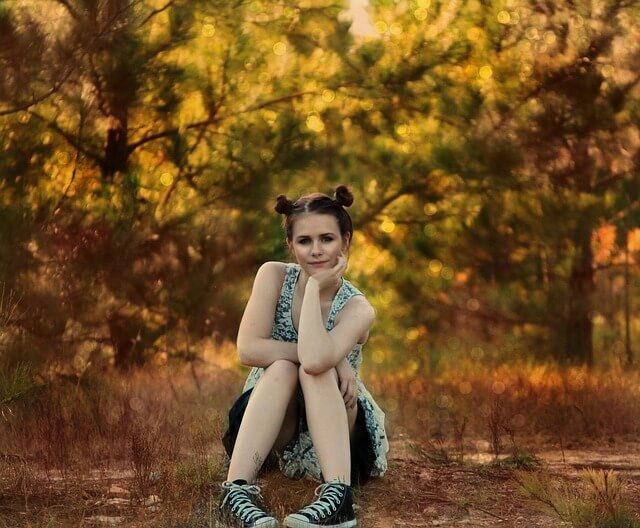 MindHealthConnect points out that teenagers experience many common mental health issues, including feeling alone, feeling like you hate yourself, or feeling angry all the time. Maybe you're also being bullied, think you're too fat or too skinny (negative self-image), or are questioning your sexual orientation. These feelings and experiences are all quite common, so if you relate to any of these issues, you are certainly not alone.
Young Minds explains that there are many different types of mental health issues that could be affecting you as a teen. And mental health problems are certainly not rare, with three children in every English classroom having some type of mental health problem. At Young Minds, you can get information on all types of mental health issues ranging from Autism and Asperger's to OCD (obsessive-compulsive disorder), anger issues, self-harm, bullying, and more.
ItsAllRight.org is a helpful resource for navigating the many challenges that come with being a teenager. This website offers profiles of normal, everyday teenagers with a variety of backgrounds and experiences, which illustrate just how prevalent some mental health problems are and how real-life teens are coping with mental illness in their families.
Beyond Blue lists some eye-opening statistics that reveal just how prominent mental health issues are among your peers. One in every 16 young Australians is currently battling depression, for instance, while one in every six young Australians is suffering from some type of anxiety condition. This site also offers excellent advice for teens with a friend or loved one struggling with mental health problems who want to reach out and offer help.
Getting enough sleep is one key to keeping your mental health in check, along with proper nutrition. The Sleep Health Foundation says that if you're feeling grumpy or moody often, are frequently late for school, and feel groggy during the day, you may not be getting enough sleep. The organisation's website offers tonnes of valuable information on sleep requirements and tips for getting enough sleep.
Self-esteem concerns and how to maintain a healthy self-image

Self-esteem is a major mental health concern for teens, particularly teenage girls. In this section, you'll learn about the importance of maintaining healthy self-esteem and resources to help you boost your self-image.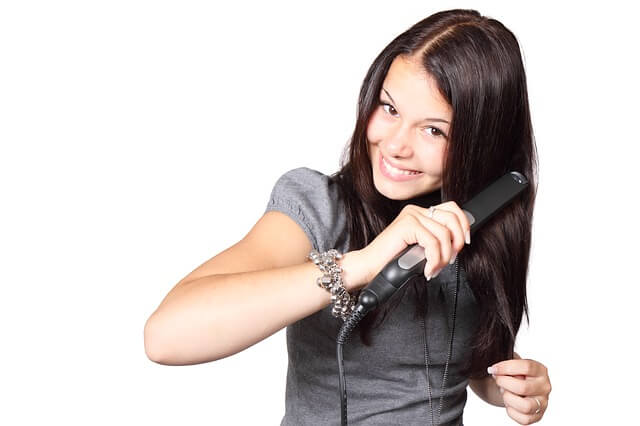 Six out of ten young girls are so concerned about the way they look that they avoid social situations, according to Dove, which is sponsoring 'Confident Me' self-esteem workshops to help young girls regain self-confidence.
Social media probably plays a big role in your life, but it can also be hurting your self-image. This article from The Sydney Morning Herald reports on research that found that conversations about appearance are often intensified on social media, and often more influential as they involve your peers.
The Women's and Children's Health Network also provides some valuable information for teens describing self-talk, the impacts of low self-esteem, and how to improve your self-esteem.
Eating disorders on the rise among teens

Eating disorders are increasingly common among teens in Australia, often resulting from poor self-esteem and a negative self-image. This section includes resources to learn about the different types of eating disorders, identifying when you have an eating disorder, and where to seek help to overcome disordered eating.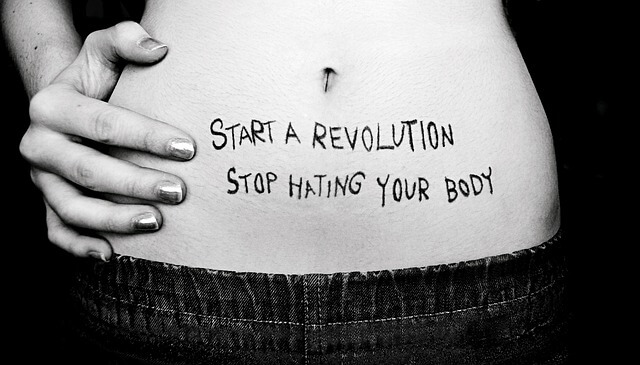 Eating Disorders Victoria is a trusted resource offering information on the various types of eating disorders, including anorexia nervosa, bulimia, binge eating disorder, and other types of disordered eating. And eating disorders are not exclusive to women; the rate of people with eating disorders – both male and female – doubled between 1995 and 2005.
The National Eating Disorders Collaboration estimates that eating disorders affect approximately 9% of the population in Australia. Most young people, in fact, know at least one other young person who thinks that they may have an eating disorder.
If you are experiencing rapid weight loss or rapid weight gain, changes in behaviour around food, are exercising excessively, or have feelings of unhappiness with your body size or shape, you could have an eating disorder. Better Health lists the possible symptoms and risk factors in addition to warning signs.
The Butterfly Foundation for Eating Disorders is an organisation offering support for Australians coping with eating disorders, and a great place to turn for assistance if you believe that you may be suffering from an eating disorder.
Depression, bipolar disorder, and other conditions impacting teens

Depression is a common mental health problem among all age groups, but it can be particularly debilitating for teens who don't recognise that their ongoing sadness is a symptom of an underlying mental health condition. As such, they don't reach out for help and often don't know where to turn for treatment. There are also many other forms of mental health issues that often impact teens. This section includes resources on depression and other types of mental illness that affect teenagers.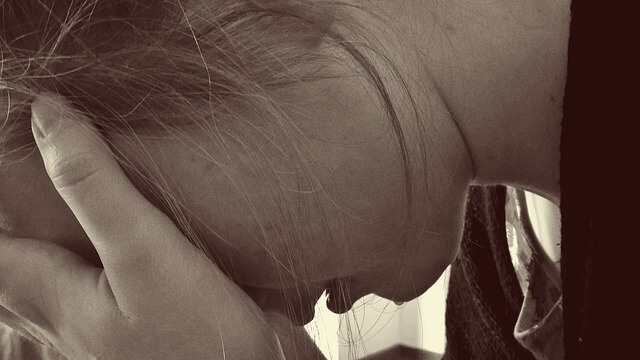 According to Australian Prescriber, 20% of young people will have an episode of depression within a 12-month period. This resource describes depression as "a persistent depression of mood which can seriously affect social, emotional, educational and vocational life," noting that it's an important predictor of suicidal behaviour.
"Feeling depressed is more than just feeling sad. It's normal to feel sad as a result of being hurt or of losing something or someone special. Depression affects people's thinking. They see themselves and the future negatively. Along with feeling sad or irritable, it may seem that nothing is worthwhile," explains Kids Matter. "From time to time everyone feels depressed, but it usually doesn't last. A diagnosis of depression is made only when the depressed mood has lasted more than two weeks, when it is intense, and when the symptoms of depression interfere with the person's ability to manage everyday things."
The Black Dog Institute has a simple self-test that you can take in just minutes to help you identify symptoms that might indicate that there is something more serious going on. While this simple self-test is no substitute for an assessment by a licensed psychiatrist or psychologist, it can be a helpful starting point for teens who are starting to think their sadness is more than just a down period.
The Sydney Morning Herald takes a look at the increasing numbers of teens suffering from depression, addresses an increase in suicide rates, and offers insight into on how schools are handling the increase in depression. Be sure to have a look to find out what steps are being taken to help students who are dealing with mental health issues.
If you suspect that you may have bipolar disorder, this short self-test from the Black Dog Institute could reveal if your suspicions are correct; however, you should always follofollow-up a healthcare provider, either your general practitioner or a clinical psychologist who can conduct an assessment and help you get started on the proper treatment for managing the disorder.
Where to seek help if you feel your emotions are a sign of a deeper issue

If you're experiencing severe or ongoing mental health issues that are concerning to you or beginning to interfere with your daily life, there are many ways to seek help. The following resources are excellent places to reach out to for the support you need and guidance getting professional treatment should you need it.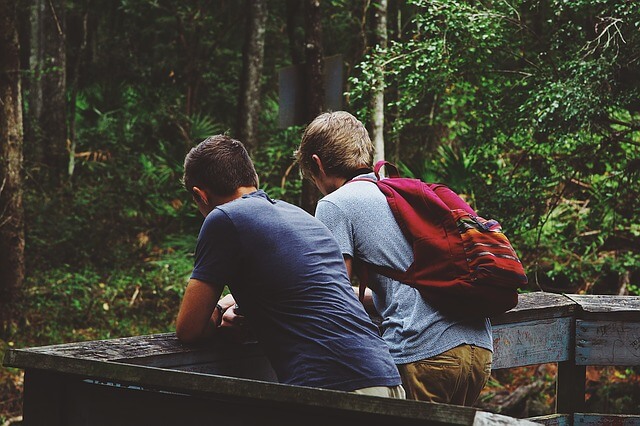 Image via Pixabay
The National Youth Mental Health Foundation provides Headspace centres throughout Australia with an easy search box on the website to find the location nearest you. The organisation provides early intervention mental health services to youth between the ages of 12 and 25, and you can reach out for help in person, online, or by phone for convenient access.
Kids Helpline is a resource for teens to reach out to discuss anything. Reach out to Kids Helpline via live web chat, phone, or email if you need someone to talk to about something you're struggling with or are looking for ways to get help for a more serious problem.
If you are having suicidal thoughts, the Suicide Call Back Service offers free counseling to anyone feeling suicidal, worried about another person, or even if you have lost someone to suicide.
Lifeline offers crisis support and suicide prevention services, along with a free Service Finder to help you locate low-cost health and community services across all of Australia.
SANE Australia is a national charity that helps all Australians affected by mental illness. The Help Centre offers information, guidance, and referral services, including crisis support should you need immediate help.
ReachOut is yet another service aiming to support anyone struggling with mental health issues, with staff available to help you work through any issues you're experiencing and provide personalised support recommendations to help you find the best options for ongoing support and mental health management.
Mind Blank is "a not-for-profit organisation that generates awareness and innovative education of mental health topics in youth across Australia." Mind Blank aims to transform early intervention education through innovative approaches.
Tips for parents: Communication, warning signs, and seeking help

As a parent, nothing is more heart-wrenching than watching your child suffer and feeling helpless to do anything to relieve their pain. This section is just for parents, packed with valuable resources and tips for recognising mental health issues in your teen and where to turn for help and guidance.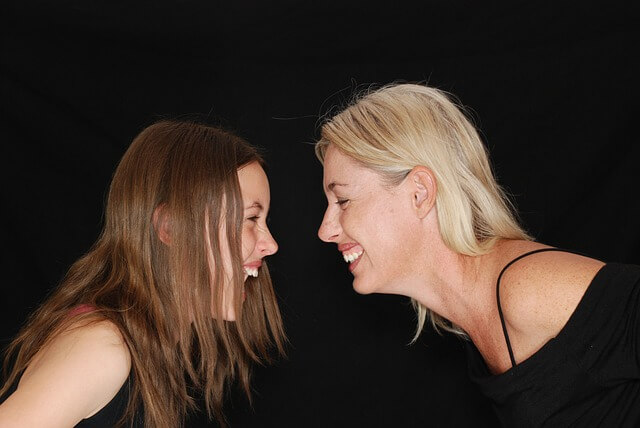 Communication is pertinent for parents of teenagers, but as any parent knows, getting your teen to open up to you is easier said than done. Mental illness can actually make teens less likely to communicate with their parents, so it's important to be aware of warning signs and use communication techniques to keep the lines of communication as open as possible. Better Health offers much guidance on improving communication with your teen.
What exactly is the typical teenager, anyway? This engaging article from Mamamia may take a light-hearted tone, but the message is clear: there are some distinct communication styles among teens, and understanding how your teen's mind works can help you break down barriers.
If you think your teenager may be suffering from depression, Adavic is a great resource for understanding the way that depression can affect teenagers and gaining some valuable tips on how to help your child cope.
The teenage years are rife with both social and emotional changes. Understanding what your teenager is going through is half the battle; this guide from RaisingChildren.net.au offers valuable insight.
Understanding teenagers provides useful tips on how to improve your relationship with your teenager, understanding why teenagers take risks, information on how to spot low self-esteem among teens, and tips for connecting with your teenager as they navigate the roller-coaster of emotions that comes with being a teen.
Did you know there are three stages of adolescence? Parenting Ideas explains what to expect during each phase, and you can also join the Parenting Ideas Club for ongoing support and advice for raising your teenager well.
If you think your teen may be suffering from a mental health problem, it's important to understand that mental health issues are treatable. Be attentive to your child's behaviour and know the key warning signs to look for, as HealthyChildren.org explains.
The teenage years are incredibly challenging, both for you and for your parents. Whether you're struggling with typical teenage emotions or something more, there are many resources available to help you work through any issue.