Queensland Country at a glance: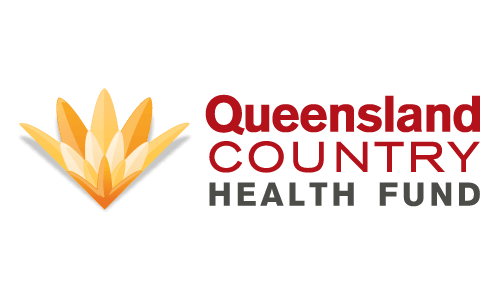 With almost 40 years' experience serving Queenslanders, they are the largest regionally based health fund in Queensland
They are about people not profits, they reinvest back into the business to improve products and services, rather than paying dividends to shareholders.
For the last 11 years their premiums have increased below the industry average, keeping their covers more affordable for their Members
On top of this, for the last 5 years they have increased and added new benefits to their products, providing even better value to Members
Each year they complete a Member satisfaction survey and their Members consistently give us a satisfaction rating of 97%
About QCHF
Queensland Country Health Fund was established in 1977 as the MIM Employees Health Society. The Fund became an open health fund in 1999 enabling them to offer cover to a wider market, with a particular focus on regional and remote areas of Queensland.
They believe paying good benefits for health services is only part of providing great value. Their main focus is their Members and their family's health. They are committed to providing the best possible products and services within a simple and easy to understand product suite.
They offer some unique benefits for their Members, like the provision of unit accommodation in Townsville and Brisbane when required for essential medical reasons. This accommodation is offered exclusively to their Members at concessional rates.
They also have recently opened Queensland Country Dental at their new head office in Townsville. This provides their Members with access to high quality dental care with little or no out of pocket expenses (depending on level of Extras cover). The aim is to improve the oral health of their Members by making dental treatment more accessible and affordable.
Claiming Options
They're all about convenience- You don't want to run around more than you need to. So they offer on-the-spot claiming at participating providers through HICAPS. So simply swipe your membership card and pay the difference, no need to fill out a claim form, it's quick and easy.
Online-claiming – Once you have joined Queensland Country Health Fund and served any applicable waiting period, you're eligible to use their Online Claiming service. Depending on your level of cover, you can claim for many services like general dental, optical, physiotherapy, chiropractic, massage and acupuncture, to name a few. You can claim up to $400 per day for up to three (3) months after treatment or service, received.
Claiming by email – Is a fast and easy way to submit your claim. Simply download a claim form, complete, and send a scanned copy of the form along with the relevant documents or receipts, it's that simple! If you don't use email you can always claim via fax or standard mail also.
Face to face – They have dedicated Retails centres in Townsville (Willows Shopping Centre), Mount Isa, Ayr, and Mackay (Caneland Central) for Members to process their claims, usually while you wait. Staff in these Retail centres can also assist with any other membership enquiries.