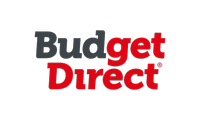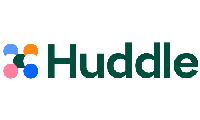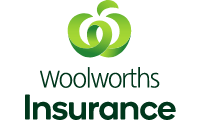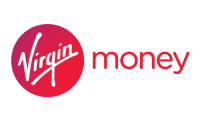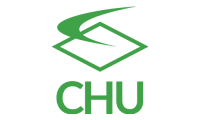 We do not compare all brands in the market, or all products offered by all brands. At times certain brands or products may not be available or offered to you.
Learn more
.
What is home and contents insurance?
Home and contents insurance covers both your house and a majority of the things in it through one combined policy. Should something happen to your home (e.g. a storm damages the roof or a thief takes off with your belongings), home and contents insurance can help towards the cost of repairs or replacements.
You can also take out individual cover for either your home building or your belongings, which could suit some people better than a combined policy.
What does home and contents insurance typically cover?
Incident
Is it covered?
Your home
Your belongings
Storm damage
✓
✓
Fire damage
✓
✓
Flood damage
✓ (optional extra)
✓ (optional extra)
Earthquake
✓
✓
Sea movements
✗
✗
Impact damage
✓
✓
Theft
✓
✓
Vandalism
✓
✓
Temporary accommodation
✓
✗
Falling trees
✓
✓
Motor burnout
✓ (optional extra)
✓ (optional extra)
Accidental glass and ceramic breakage
✓ (optional extra)
✓ (optional extra)
Loss of liquid (e.g. burst pipe)
✓
✓
Debris removal
✓
✗
Damage caused by renovations
✗
✗
War and uprising
✗
✗
Civil commotion
✓
✓
Damage from vermin
✗
✗
Legal liability cover
✓
✓
N.B: Cover will differ between policies and providers. Always read the relevant Product Disclosure Statement (PDS) for the full list of terms, conditions, benefits, exclusions, insured events and limits.
Find home and contents insurance through us
Browsing our range of home and contents insurance policies takes only minutes.
Our service allows you to weigh up all your options side-by-side, giving you the power of choice.
Optional extras
Insurance providers may offer additional benefits, which you can choose to add to your policy to extend your cover. Keep in mind that any optional extras you add usually affect your insurance premiums.
Some policies may only offer cover for flood damage as an optional extra. Flood insurance can protect both your home and belongings.
Say a hole mysteriously appears in your wall after the kids play soccer inside, or a guest spills red wine on your white carpet. Accidental damage cover can help pay for the repairs after incidents like these.
By adding this coverage to your contents insurance, the portable items you take with you out of the home (e.g. mobile phones or bicycles) can be covered the same as if they were kept inside.
Should your fridge, air-con or other appliances with electric motors suddenly stop working, motor burnout could help cover the cost of fixing or replacing the dead appliance.
Some landlord insurance policies will offer rent default as an optional extra, which may cover you should your tenant default on rent payments and breach the lease.
Adding cover for loss of rent to your landlord policy can help keep you afloat when you're not earning rent because of issues with your property (e.g. uninhabitable due to storm damage).
Understanding home and contents insurance
How much you pay for your home and contents insurance will differ from what someone else pays. This is because insurance providers will calculate your premium using details about your circumstances. For example, some of the things an insurer will consider when setting your premium include:
Your sum insured. This is the amount it would cost to replace your home and contents should you need to claim for them.
The level of cover. If you choose a comprehensive policy that includes cover for a wide range of insured events (i.e. scenarios covered by your policy), it's understandably going to cost you more than basic insurance would.
Where your home is located. Suburbs can differ across Australia; some might have higher claim rates than others or be in flood or fire risk zones.
The home's structure. Your home's building materials and age indicate to your insurer how much it could cost to fix or rebuild.
The level of security. If you have security cameras, deadbolts, screens or other security measures, your insurer will likely adjust your premium to reflect this increased safety.
Any extra cover you add. Adding optional cover to your policy will incur extra costs. This is also true if you specify valuables (like antique jewellery or expensive artwork) in your policy.
How you bought your policy. Some insurers offer online discounts for eligible policies. If you take out insurance online, your premium may be cheaper for a select time.
Your choice of excess. If you choose a higher excess amount when purchasing your policy, your premium will likely be lower as a result. Likewise, if you choose a lower excess, you might find your premium is slightly higher in turn.
Just as there is a range of things home and contents insurance can cover, there are things that it doesn't. Some scenarios you might find are excluded from home and contents cover include:
Leaving your home empty for an extended time (e.g. 60 days) without informing your insurer
If your home wasn't secured (e.g. door left unlocked) when you were robbed
Damages or losses claimed during renovations (some insurers may offer limited cover for certain things and others may not offer cover during renovations at all. Inform your insurer of any renovations you plan to undertake)
Any damage or losses that happened before you took out your policy
Conducting business activity from your home without telling your insurer
General wear, tear and deterioration
Renting out your house or holiday home (e.g. through Airbnb) without notifying your insurer to get the appropriate cover
Illegal activities carried out on your property or malicious damage caused by your household or a guest
Damages caused by animals and vermin.
It's vital that you read and understand the PDS before taking out insurance. This document outlines the full details of your policy, including inclusions, exclusions and the monetary limits of your cover.
The most suitable type of insurance for your home will depend on the kind of resident you are. Below, we've summarised the insurance to consider based on your living situation.
Home insurance
Contents insurance
Strata insurance
Renter
✗
Covered by landlord
✓
✗
If applicable; covered by landlord.
Owner-occupier
✓
✓
✓
If applicable; covered by your body corporate fees.
Landlord
✓
✓
Covers landlord's contents only
✓
If applicable; covered by your body corporate fees.
Like all insurance, home and contents insurance will usually apply an excess payment to your claims. This means that if your home insurance excess is $500, you'll need to pay that amount if you make an insurance claim. Your insurer will then cover the remaining repair or replacement costs for the damage you're claiming for. You usually pay the excess at the beginning of the claims process.
Some insurers will give you a choice of excess amounts when you sign up for a new policy. If you choose a higher excess, your insurer might lower your premiums in turn. The reverse is true if you choose a lower excess.
You're not legally required to take out home and contents insurance. However, if you're a homeowner, you might find some home loan lenders that include home insurance as a condition of your mortgage. In that case, you would need to take out a policy to meet their criteria to secure your home loan.
Protecting the home and treasured possessions that you've worked so hard for is surely important to you, which is why insuring your home is a smart move. Not only that, but it could cost you thousands of dollars to fix or replace your damaged items, or even hundreds of thousands to rebuild your whole house! Could you afford to pay for all that out of your own pocket?
With the right home and contents insurance in place, you can put the financial stress of a major incident like a flood or bushfire to the back of your mind and focus on recovery.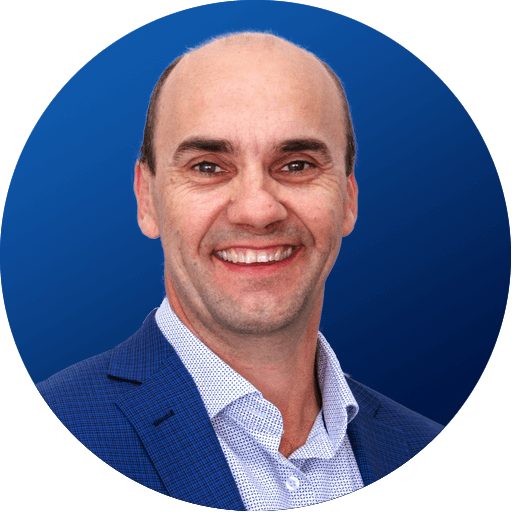 Meet our home and contents expert, Stephen Zeller
As the General Manager of General Insurance at Compare the Market, Stephen Zeller works to make the protection of a homeowner's most significant financial assets an easier and more efficient process. Stephen empowers people with choice and believes it's important to have adequate cover in the event of the unexpected – fire, flood, storm or vandalism.
Stephen has more than 30 years of experience in the financial services industry. He is an Allied member of the Australian and New Zealand Institute of Insurance and Finance (ANZIIF) and ensures any information about insurance products that we publish is accurate and comprehensive.
Stephen's top tips for home and contents insurance:
You don't have to wait for your insurance renewal to save money. You can cancel your existing policies at any time and switch insurers; just be aware of any cancellation fees that may apply. If you paid your annual premium in full, your insurer should provide you a pro-rata refund for the remaining period of your cover.
To avoid a potential claim getting rejected in the future, make sure you're honest with the information you give to your insurer when taking out your policy. Also let them know of any change in your circumstances.
Many people believe they're better off if they have a multi-policy discount with their insurer. It's still worth looking at the individual premiums for each insurance product you have as these may be higher than other offers available elsewhere.
Don't look over the lesser-known or smaller insurance brands. Quite often, these insurers are backed by well-known underwriters to give you peace of mind. You might also find that their policies are generally cheaper than the major insurers!