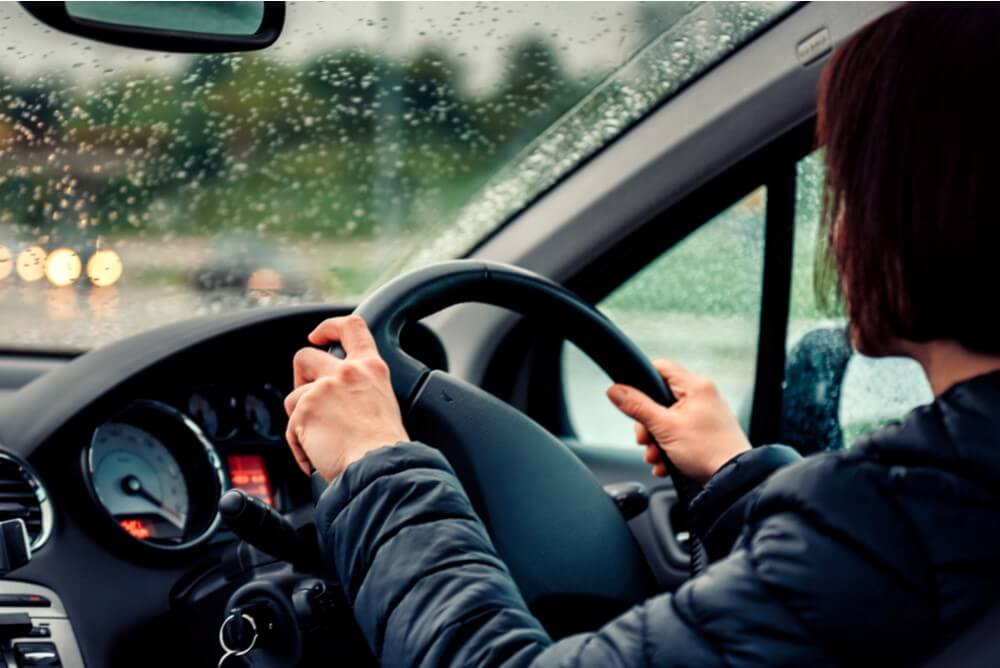 The Bureau of Meteorology (BOM) has warned that parts of New South Wales will be hit with severe thunderstorms, intense rainfall, damaging winds and life-threatening flash flooding in the coming days.  Meanwhile, parts of South East Queensland have also been warned of intense rainfall and flash flooding.
It comes as recent data from Compare the Market shows 44% of families said they could probably do more to protect their home, while 43% of families are concerned about potential damage this storm season.*
General Manager of General Insurance at Compare the Market, Stephen Zeller, said the risk of unprecedented weather is a timely reminder to ensure your car and home are adequately protected.
"Storms are common for many Australians, but their damaging nature and unpredictability can catch many of us off-guard," Mr Zeller said. "This is why it's so important to check your home and contents insurance and car insurance policies to make sure you're covered for storm and flood damage."
However, Mr Zeller warned that home and contents insurance policies could be subject to an embargo, which many Australians may not be aware of.
"If insurable incidents, such as the current storms smashing parts of the East Coast, are imminent or already occurring, many insurers may refuse to sell policies to families in affected areas or may impose a no-claims period on new policies," Mr Zeller said. "While the threat of storms is a great time to think about insurance, it's advised to have cover in place well in advance of a storm or natural disaster to prevent claims from being impacted by embargoes and waiting periods.
"We also know that without adequate hail protection for your car, a damage bill can easily set you back thousands of dollars. You'll want to consider a comprehensive car insurance policy, the highest level of car cover available, to cover hail damage. Comprehensive policies can also cover you for many other weather-related damages caused by fire, storms and floods."
While insurance can come in handy in the event of damage or loss during a storm, there are steps households could take to minimise damage, including:
Parking cars undercover and away from trees
Securing any loose items or outdoor furniture
Never driving through flooded roads and being cautious of storm drains, creeks, lakes and other bodies of water
Moving furniture and valuables away from windows or areas that may be exposed to flooding.
Meanwhile, Mr Zeller also offered his top tips to prepare for wild weather.
Sign up for emergency alerts. Sign up to free apps and SMS services to get notified about extreme weather forecasts, such as your State Emergency Service. Also have spare batteries ready for your radios, as authorities will broadcast important updates over the radio if you lose power or your phone runs out of battery.
Don't delay home repairs. Prevention is crucial and most insurers expect homeowners will take reasonable steps to avoid damage. Trimming back trees, clearing gutters and fixing leaking roofs and windows will help safeguard your home. Of course, never conduct these tasks during a storm, as your safety is paramount.
Prepare an emergency kit. As storms can be unpredictable, there's no knowing how much damage may occur. Put together an emergency kit, including non-perishable food, bottled water, torches, batteries, toiletries and medication, in case you need to evacuate your home in a hurry. Also consider spare fuel for your car and discuss an evacuation plan with your loved ones in the event of an emergency.
Move cars undercover or to higher ground. With the BOM predicting intense rainfall, damaging winds and life-threatening flash flooding, try and secure a parking spot for your car undercover or move it to higher ground and away from trees. Avoid driving when it's hailing or raining heavily and never drive through flooded roads.
Regularly check your car and home and contents insurance. Not all insurance policies cover your home and vehicle against extreme weather damage. Always read your policy's Product Disclosure Statement carefully to know what you're covered for and what to do if you need to claim.
Remember: the safety of yourself and your loved ones is the number one priority during wild weather events.
*A storm season preparedness survey of over 1,500 people conducted by Compare the Market in October 2021.
For more information, please contact:
Phillip Portman | 0437 384 471 | [email protected]   
Compare the Market is a comparison service that takes the hard work out of shopping around. We make it Simples for Australians to quickly and easily compare and buy insurance, energy, travel and personal finance products from a range of providers. Our easy-to-use comparison tool enables consumers to find products that best suit their needs and back pocket.
Did you find this article interesting or helpful?