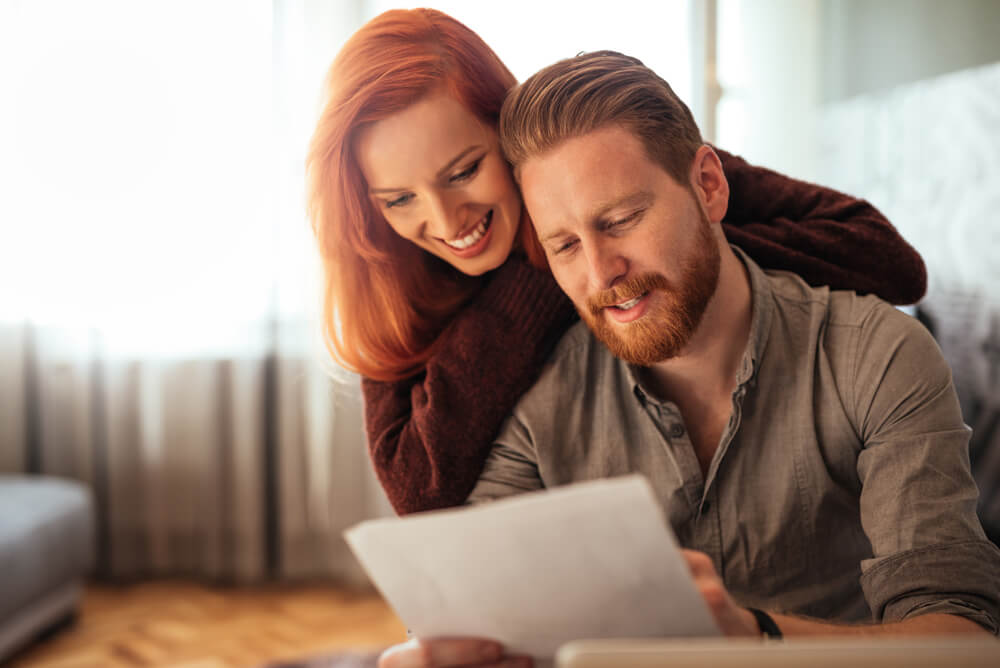 It's good news for Canberrans as the latest energy laws make it easier than ever before to compare electricity deals in the Australian Capital Territory (ACT). Giving greater transparency and information as to which ones will cost less.
The new laws, which passed earlier this year and come into effect on 1 October, mean electricity retailers must disclose the price difference between their electricity plans on offer and the Default Market Offer (DMO).
The DMO is a cap on the annual bill amount that energy providers can charge customers for standard electricity plans. Retailers can set their own usage and supply charges, providing the annual amount for the average usage doesn't exceed the DMO amount.
It's designed to protect you against providers that set unfair costs, and acts as a reference price – a benchmark electricity price that's based on your location's average annual electricity usage, plus the usage and supply charges of each offer.
In other parts of the country (NSW, SEQLD and SA) the DMO was implemented in July 2019, along with the Victorian Default Offer (VDO), a similar benchmark specific to Victoria.
How can the reference price help you?
According to the Independent Competition and Regulatory Commission (ICRC), the introduction of the reference price provides you with a much easier way to manage your electricity pricing because:
comparing offers from electricity providers is faster and simpler;
you'll be able to understand different offers and plans better; and
the reference price can help you choose the best plan for your circumstances.1
Showing the percentage difference makes it easier for you to compare if you don't want to be on a DMO standing offer and you're looking for a market offer.
"Energy prices are notoriously hard to compare, especially for people who can't afford the time it takes to navigate the best available deal out of providers," ACT Chief Minister and Treasurer Andrew Barr said, following the passing of the legislation earlier this year.2
Meanwhile, having a DMO means there's a cap on the annual bill amount in your area. If you're on the DMO, you may see a drop in price if the annual cost was higher than the DMO before 1 October.
"This will make a real difference to Canberrans," Mr Barr said .
"We know the difference between a standing offer price and the best market price can be up to $400 a year. We also know that around 40% of Canberrans are on standing offer contracts."
What will this look like?
From 1 October, all offers you see must be compared to the reference price.
This means that whenever you see an electricity offer from a provider, they must display the following information to you clearly and in plain language, you will see:
the percentage difference between the advertised price and the reference price;
any additional percentage values for conditional discounts (discounts you receive if you meet conditions specified by the retailer) that apply to the deal;
the annual price for the offer (or an estimate assuming you meet conditional discounts if applicable)
where the offer is available;
eligible customers who can apply for the offer; and
any terms for conditional discounts that apply.1
Here's an example of what the reference price looks like in action.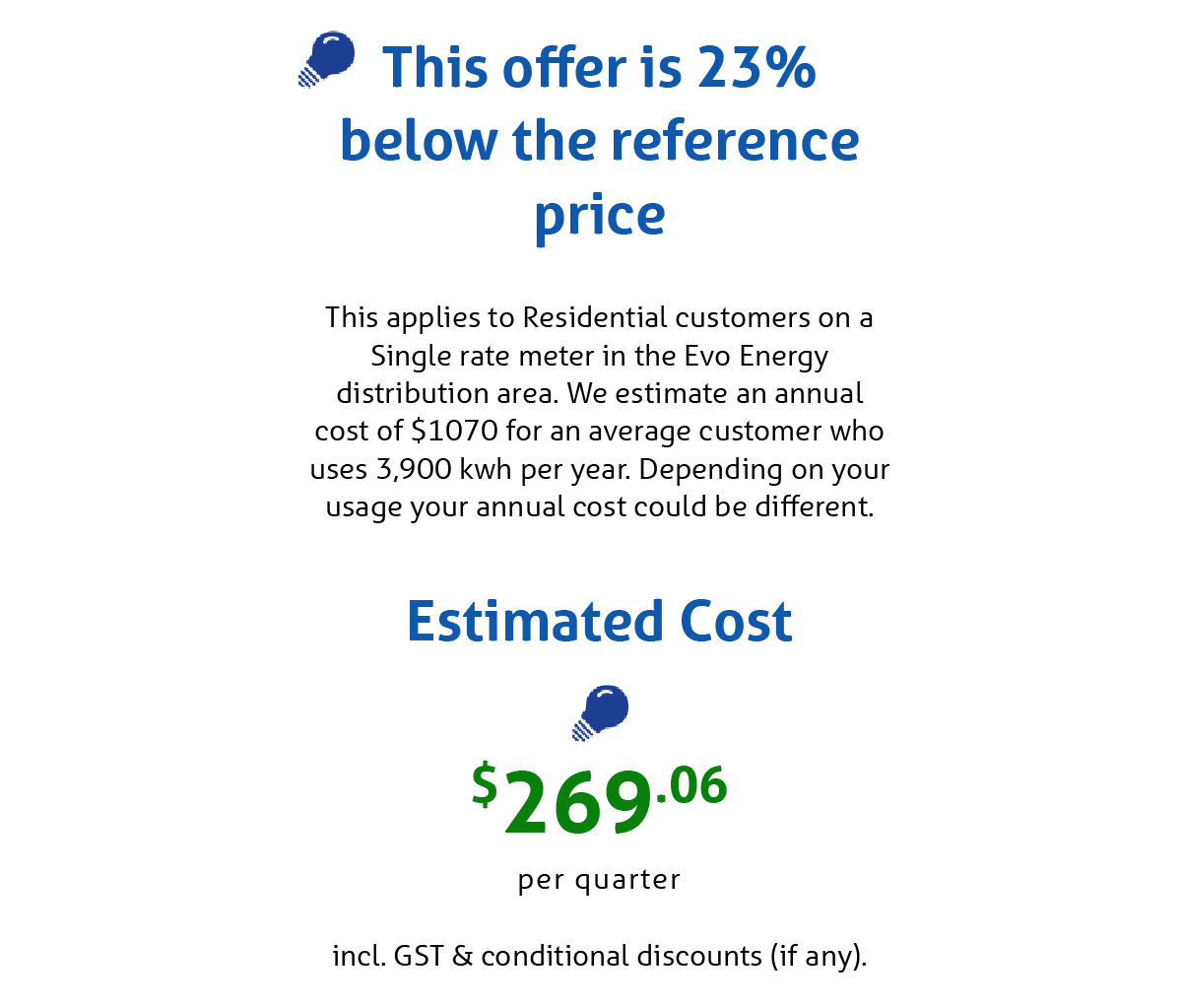 Please note: The above is an example only. Your actual costs will vary.
Will the reference price apply to all ACT customers?
The determination will only apply to certain customers who use smaller amounts of electricity, as outlined in the ACT Government's Utilities (Representative Consumption and Reference Price) Determination 2021. This includes:
residential customers on flat or time-of-use tariffs where prices for the supply of electricity don't include a controlled load tariff
residential customers on a flat or time-of-use tariff where prices for the supply of electricity do include a controlled load tariff
small business customers on flat tariffs where prices for the supply of electricity don't include controlled load tariffs.3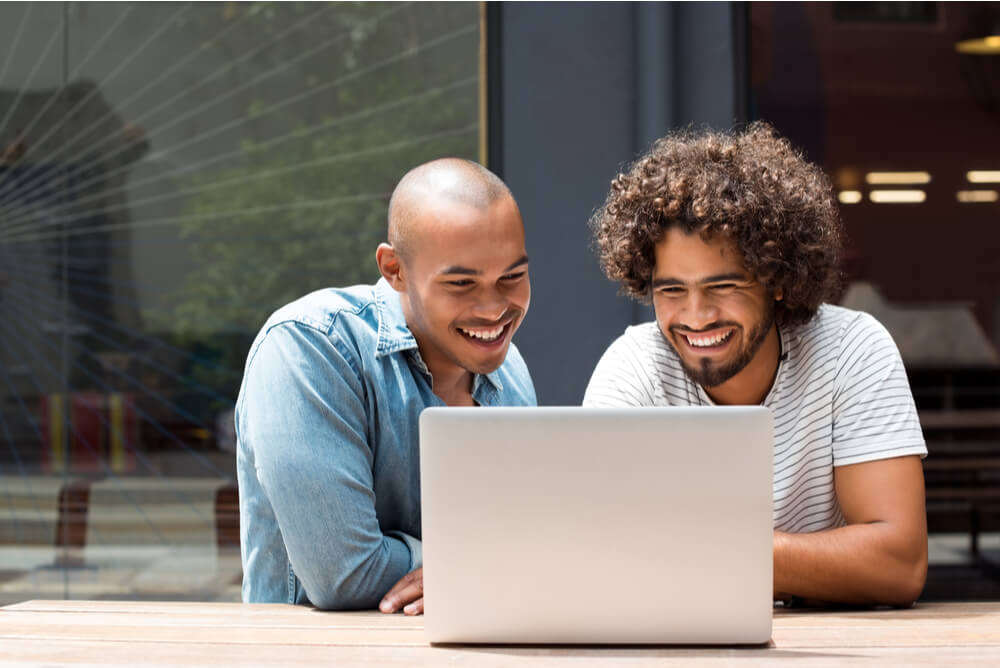 What will the reference price be?
The reference price will vary between residential customers without controlled loads, those with controlled loads and small businesses due to the varying annual representative electricity consumption between these customers.
You'll be able to see which type of customer you are by checking your electricity bill. These reference prices will apply from 1 October 2021 to 30 June 2022:
Customer type
Annual electricity consumption (kWh)
Annual reference price
Residential customer without controlled load
6,100
$2,090
Residential customer with controlled load
6,300 (general consumption)
2,500 (controlled load consumption)
$2,629
Small business customer on flat tariffs
20,000
$7,520
Source: ACT Government – 'Utilities (Representative Consumption and Reference Price) Determination 2021' – Accessed 28/09/2021
If you're ready to look for a better electricity deal, we're here to help. Our free electricity comparison service allows you to enter details about the type of electricity plan you're looking for and your usage to see a variety of options from a variety of providers available in the ACT. It takes just minutes and will be easier than ever before, thanks to the new rules.
We don't have access to all the products available in your area: we do not compare all brands in the market, or all products offered by all brands. At times certain brands or products may not be available or offered to you. From time to time we may have access to better offers that are only available over the phone. Call us to see if you are eligible. Learn more.
Sources
Independent Competition and Regulatory Commission (ICRC) – 'ACT Retail Electricity (Transparency and Comparability) Code Guideline Report 15 of 2021, September 2021' – Accessed 28/09/2021
ACT Government – 'Legislation to give energy consumers a better deal' – Accessed 28/09/2021
ACT Government – 'Utilities (Representative Consumption and Reference Price) Determination 2021' – Accessed 28/09/2021
Did you find this article interesting or helpful?