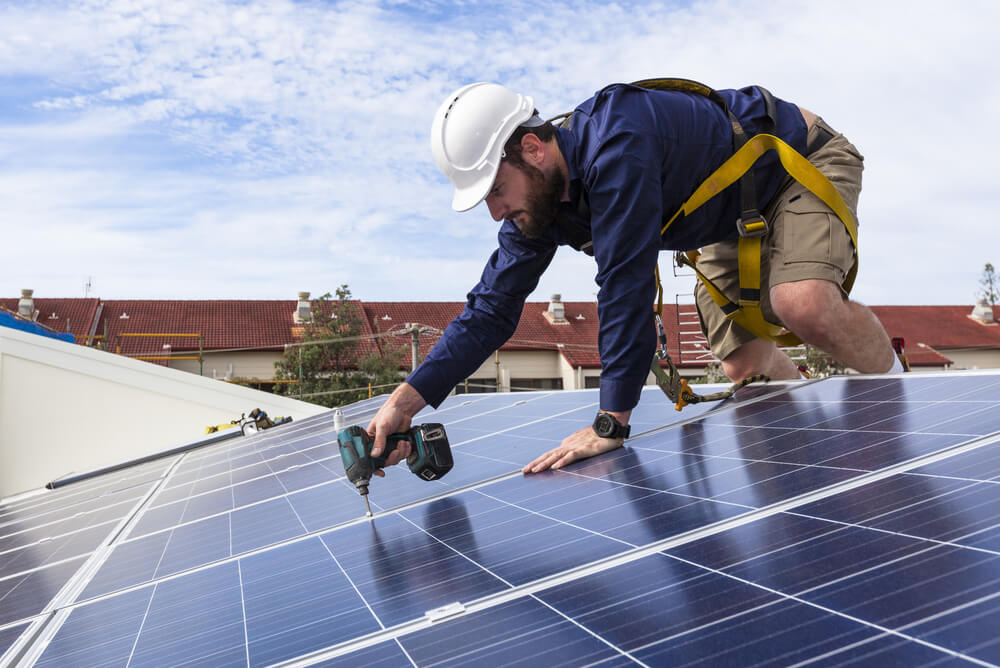 A controversial proposal that will see demand-based pricing introduced for solar panel owners who export electricity back to the grid has been finalised by the Australian Energy Market Commission (AEMC), but with a twist.
While the reforms mean solar panel owners will soon be paid differently for the power they export based on electricity demand, the AEMC has softened their initial proposal and confirmed that a free option would remain for households who don't want to pay.
It follows backlash from solar panel owners and organisations alike, who labelled the proposal a "sun tax". At present, electricity retailers pay customers with solar panels to send electricity to the grid,  not charge them.
AEMC Chief Executive, Benn Barr, said the reforms took the concerns of Australians into account to provide current and future solar panel owners with more certainty, while improving the grid.
"We've listened to the feedback we have received and have tightened protections for consumers to increase certainty," Mr Barr said in a statement.1
"This means networks will have to offer a free basic service alongside any paid solar export plans, so people won't have to pay if they don't want to."
Meanwhile, Australians who choose a paid plan could earn more money for the electricity they export at certain times of the day and less at others. The idea is that these customers would be paid more when electricity demand is high and less or even charged for exporting when demand on the grid is low, but supply is high.
Reforms address increasing prevalence of solar power
The independent statutory body explained the reforms were necessary, given that Australia currently has the fastest rate of solar take-up in the world.1 The aim is to create room on the grid for more home solar and batteries (which is set to double over the next 10 years)1 and address traffic jam issues the network is currently experiencing. Some customers are being blocked from sending their electricity to the grid at certain times, due to the fear it could lead to supply disruptions.
The reforms will see:
power businesses supporting energy flowing both ways and removing current blanket export bans;
customers offered a range of services, both paid and free;
the AER overseeing all new network plans, ensuring the customers' interests are being met; and
no new pricing plans for existing customers before July 2025.
AEMC Chair, Anna Collyer, said the changes mean less solar power will be wasted and more Australians will save on electricity costs in the long run.
"By carving a path for smart solar, batteries and electric vehicles, more solar can be used, we will keep costs down for all consumers and protect the value of household solar investments already made," Ms Collyer said in a statement.1
"We don't want to see solar going to waste. That costs everyone more because less cheap renewable energy gets into the system."
Meanwhile, Mr Barr added that the reforms would help Australians with solar think about when and how they consume the electricity their solar systems generate.
"Those with a battery or an electric vehicle could earn for sending energy when it's needed or save by consuming more of their own solar," he said. "There are smart devices and set and forget systems out there now to help customers navigate a more dynamic energy system – like delay start functions on dishwashers, and automated systems that control solar inverters to send energy when it's most beneficial to the grid and the household budget. All of this can be as easy as using a mobile phone."
Solar owners will need to invest in batteries or solar energy storage systems if they haven't already. This would allow them to choose when they use or export the electricity they generate. The AER said it hoped power companies would also encourage access to community batteries.
Not everyone is pleased with the proposed reforms
The reforms have been met with mixed responses from Australian organisations. Australian Council of Social Service (ACOSS) CEO, Cassandra Goldie, said the reforms are a "crucial next step to accelerate household use and supply of solar energy", while explaining they will still allow Australians to save money.
"Solar owners will still make significant savings on electricity bills through self-consumption and will still be paid when they export, some may be able to export more and earn more," she said in a statement.2 "Non-solar households who don't use the grid to export energy will contribute less to the cost of increasing export capacity."
Meanwhile, independent and community-based organisation for Australia's renewable energy, Solar Citizens, described the reforms as "deeply disappointing". Solar Citizens' National Director, Ellen Roberts, said she feared people would stop investing in solar.
"We will see less renewable energy in the grid if people are discouraged from exporting or investing in solar panels in the first place," she said in a statement.3
"Households now have to pay to export their power while big coal and gas generators get off scot free. This does not make our energy system fairer."
While there are several years before the new pricing plans are introduced for existing customers, retailers will inform customers of any expected changes. What we know already is that, like electricity prices, solar feed-in tariffs vary between electricity retailers. You should regularly compare your options and look for a better deal. Investing in solar batteries may also give you more options when the reforms take effect, so you have more choice about when you use and export solar electricity to the grid.
Sources
Australian Energy Market Commission – 'Smart solar reforms will inject more clean energy into the grid' – Accessed 12/08/2021
Australian Council of Social Service – 'Smart energy reform supports fairer solar growth' – Accessed 12/08/2021
Solar Citizens – 'Solar households to face a sun tax for exporting their clean power' – Accessed 12/08/2021
Image by Shutterstock
Did you find this article interesting or helpful?