Careful spending habits because of the pandemic have led to an improvement in the average Australian's credit score.
The latest credit bureau data from Experian has discovered a noticeable improvement in credit scores in the 12 months to May 20211.
According to the data, the average credit score of the entire Experian bureau population between March to May 2021 sits at 799.2 and is almost the exact same at 799 between December 2020 to May 2021.
But 12 months prior in May 2020, the average credit score was lower at just over 790, as the graph of average credit scores below shows: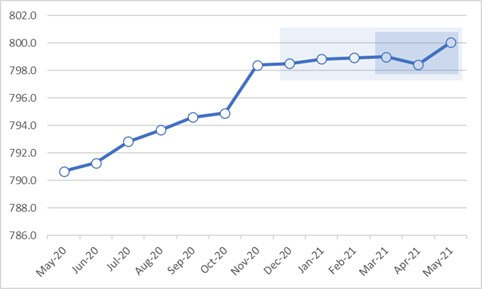 Source: Experian.
A credit score, also commonly referred to as a credit rating, is a numerical score from 0 to as high as 1,200 (1,000 in Experian's case), that represents someone's 'trustworthiness' as a borrower.
Bad credit behaviours like missing repayments or accumulating credit card debt can lower a credit score, which lenders look at to determine if they'll lend to someone or not.
According to Experian Australia and New Zealand General Manager of Credit Services, Tristan Taylor, a 'good' Experian credit score is anything over 625.
"We observed an upward trend in credit scores from May 2020 to around December 2020, with scores holding stable since," Mr Taylor said.
"This could be attributed to mortgages forming a greater proportion of all lending as these applicants often have higher Experian Credit Scores than the overall average, and the effectiveness of payment and hardship programs put in place to protect consumers' credit profiles, which had no direct negative impact on Experian Credit Scores.
"It could also be attributed to people consolidating their finances and remaining careful with their spending."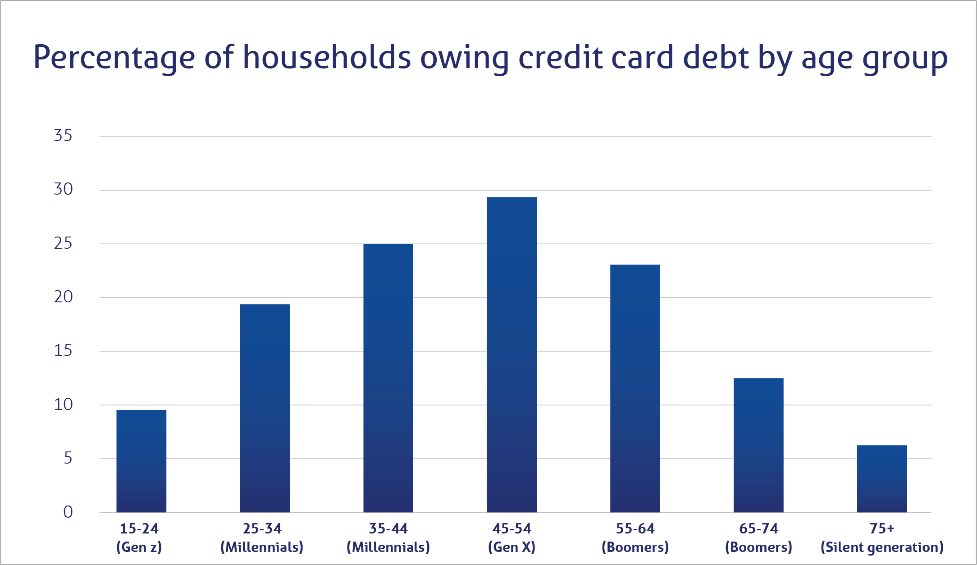 Source: Reserve Bank of Australia2
Related article: Six tips on how to improve your credit score
Data from another major credit bureau, Equifax, confirms some of what Mr Taylor said: its Quarterly Consumer Credit Demand Index for December 20203, for example, found home loans were the only form of credit to see an increase in applications (+19.3% year-on-year), whereas:
credit card applications fell 31.7%
personal loan applications fell 28.1%
buy now, pay later (BNPL) applications fell 1.5%
car loan applications fell 2.8%
Reserve Bank credit card data meanwhile shows a massive 25% fall in credit card debt throughout 20204.
This more careful attitude towards credit, mainly driven by the COVID-19 pandemic, also led to a noticeable decline in defaults (when someone is unable to meet further repayments).
"Overall, the number of defaults in the Experian bureau have declined over the past year on a like for like basis. Comparing the first quarter of 2021 to the same period in 2020, we've seen a 3% decline in the average number of defaults," Mr Taylor said.
"Again, this could also be down to the effectiveness of payment and hardship programs that lenders have in place for customers who need this support, resulting in fewer borrowers going all the way to the point of default."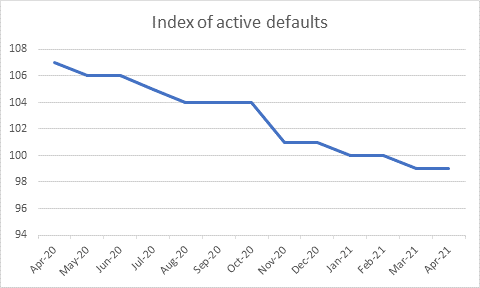 Source: Experian.
---
Sources
Experian credit bureau data. Provided by Keep Left on 20 July 2021.
Reserve Bank of Australia (2020). Household Debt – Distribution – E7. Accessed 4 August 2020.
Equifax Quarterly Consumer Credit Demand Index: December Qtr 2020. Accessed 20 July 2021.
Reserve Bank of Australia Statistical Tables. Credit and Charge Cards – Seasonally Adjusted Series – C1. Accessed 20 July 2021.
Did you find this article interesting or helpful?