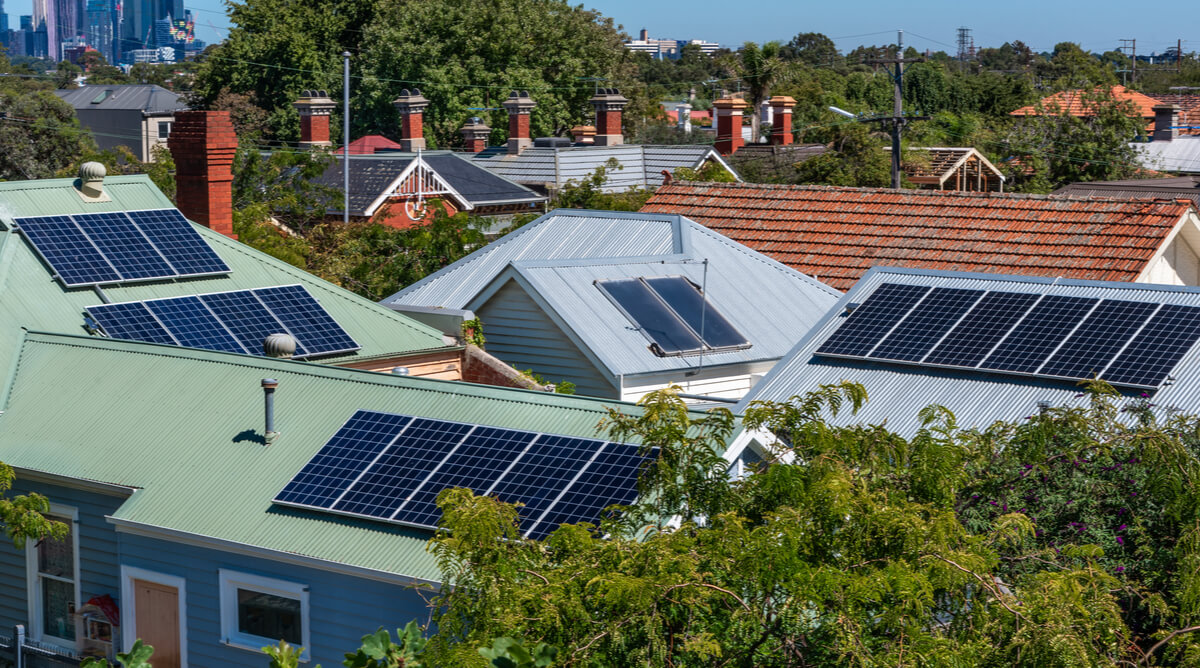 With the vast majority of Australians worried about the future impacts of climate change, households are turning to renewable energy sources to do their part.
According to the latest Compare the Market survey, 82% of Australians admitted that they were concerned about climate change, while 57% said they had already been personally impacted by it.
When asked what steps they were taking to minimise their own personal impact towards climate change, using renewable energy (such as solar panels or electric vehicles) wherever possible to meet their electricity needs was the most popular response (44%).
With more than half of those surveyed saying they believed the steps they take do make a difference to climate change, other actions taken included:
Aiming for a zero-waste lifestyle (41%)
Shopping second-hand (37%)
Cutting out high-impact foods like meat or dairy (26%)
Contacting politicians or participating in rallies/marches (16%)
And off-setting carbon in flights (10%)
As households generate at least one-fifth of Australia's greenhouse gases each year, Compare the Market's energy expert Brett Mifsud says switching to renewable energy is arguably the best way to minimise your own personal footprint.
"There are an increasing number of energy providers in Australia that generate most, if not nearly all of their power from renewable sources, while a handful have plans to get 100% of their electricity from renewables within the next few years. Purchasing green energy is a great way to cut down on your carbon footprint," Mr Mifsud said.
"Meanwhile, generating your own electricity through solar can also save you money and help reduce your impact.
"Solar panels with a battery storage system can reduce your electricity bill, depending on factors like where you live, how much sunlight your system is exposed to, the size of the system, electricity prices at the time and more.
"By comparing energy plans with Compare the Market, you could find a much cheaper and more suitable option from some of the cleanest energy providers in Australia.
"If you can't afford to switch to a green energy provider or just can't find the right one, you can still make a difference simply by minimising your energy usage wherever possible."
Compare energy plans with Compare the Market
Compare the Market's survey also found that although 60% of people believe the onus of climate change is on governments, even more (63%) believe the onus of fixing climate change rests with individuals.
Compare the Market's figures come soon after the Clean Energy Council released a new report showing Australia's renewable energy now accounts for 32.5% of Australia's electricity generation, nearly double the market share from 2017.
According to the report, rooftop solar had its fifth-consecutive record-breaking year in 2021, with nearly 400,000 new systems installed in Australian homes and businesses.
---
For more information, please contact:
William Jolly | 0405 968 369 | [email protected]comparethemarket.com.au   
*Compare the Market commissioned Pure Profile to survey 504 Australian, 1,008 American and 1,003 Canadian adults in March 2022.
Compare the Market is a comparison service that takes the hard work out of shopping around. We make it Simples for Australians to quickly and easily compare and buy insurance, energy, travel and personal finance products from a range of providers. Our easy-to-use comparison tool enables consumers to find products that best suit their needs and back pocket.
Did you find this article interesting or helpful?