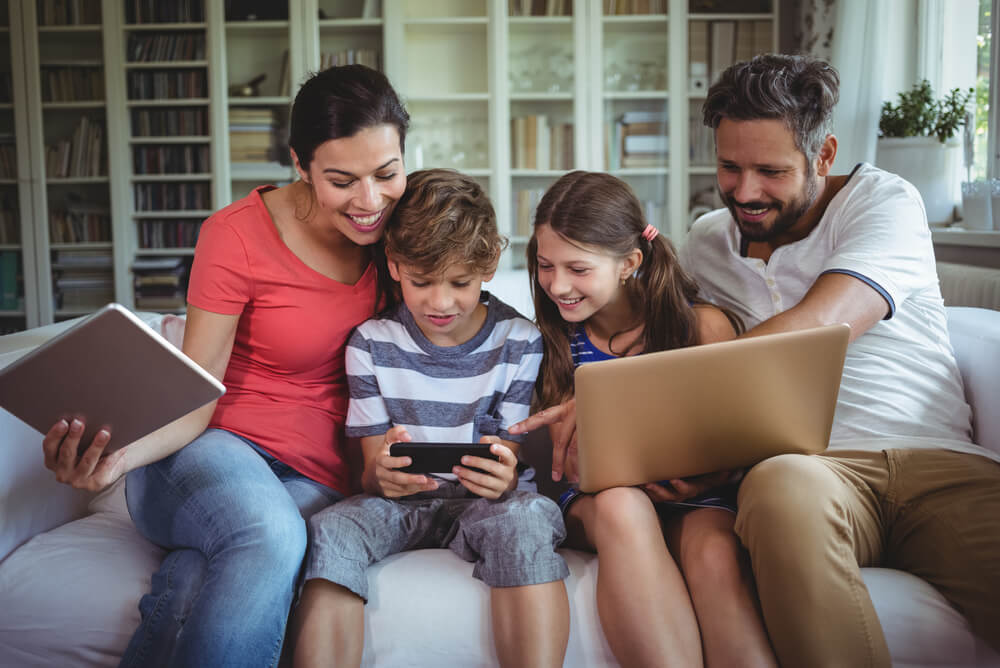 New data shows that more Australians are turning to renewable energy sources in place of ones that can be harmful to the environment.
The latest research from the Australian Institute's Climate of the Nation 2021 report finds that more than half of Australians (52%) surveyed rank solar power as their number one energy source.1
Solar power is energy generated through the sun's heat and light using solar power systems. This solar electricity can then be used to power homes or businesses, stored for later use in solar batteries or exported back to the electricity grid as a renewable energy source.
Nearly 80% of the Australians surveyed list solar as one of their top three preferred energy sources.1 Solar power is also the most popular energy source among all genders, states and age groups across the country.
The Climate of the Nation 2021 report was released in the lead-up to Glasgow COP26, which is the United Nations Climate Change Conference. The purpose of the event is to address climate change and other environmental issues.
The current state of solar power in Australia
According to the Clean Energy Council, 1 in 4 Australian homes are now equipped with a rooftop solar system.2
In the second quarter of 2021 alone, 109,000 solar systems were installed,3 adding to the nearly 380,000 rooftop solar installations that occurred in all of 2020.2
Solar photovoltaic (PV) systems generated around 10% of all Australian energy in the 2020-21 financial year, with large-scale solar farms also on the increase and boosting solar generation.4
Compared to the 2019-20 financial year, all states and territories except the Northern Territory broke records for the number of solar systems installed.3
Further data from the Australian Energy Council shows that the Victorian suburbs of Craigieburn, Donnybrook, Kalkallo, Mickleham and Roxburgh Park installed the highest volume of solar systems per Australian postcode, with 2,627 installations in 2020-21.
Meanwhile, in September 2021, the Australian Government announced that it was investing $19.2 million to offer better protection to customers in the rooftop solar PV sector.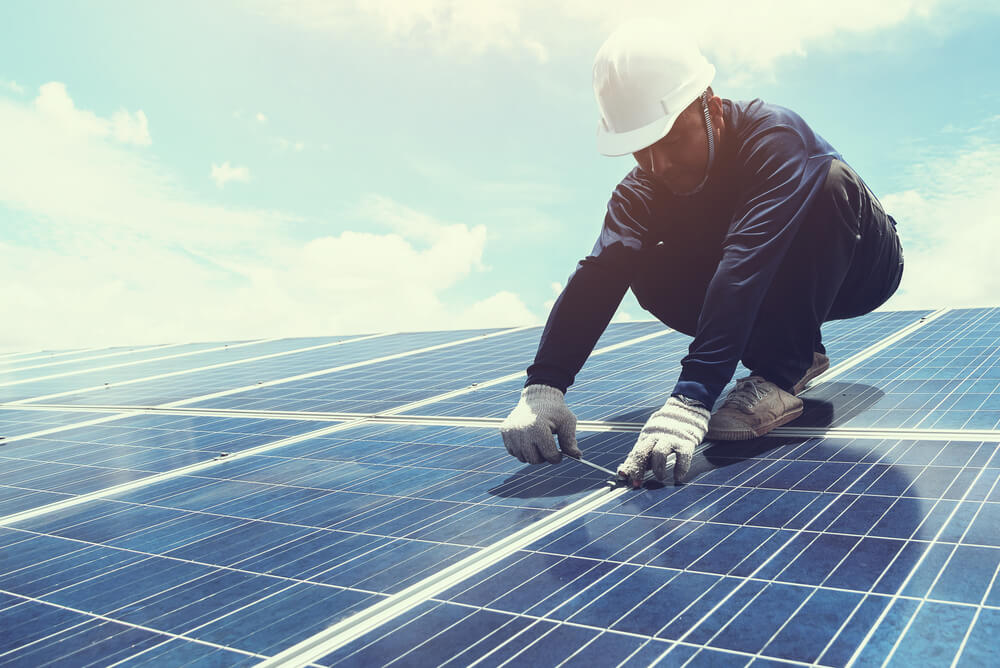 Australians turning away from coal, as renewables grow in popularity
The findings from the Australian Institute show that more people are shunning the idea of coal as a source of energy.
As many as 82% of Australian households would prefer coal-fired power stations to be phased out entirely.1 Just 6% of those surveyed listed coal as their top energy source, while coal only ranked in the top three preferred energy sources for 15% of respondents.1
In contrast, 74% of respondents said that they wanted state governments to implement incentives for more renewable energy, with other environmentally friendly types of energy highly preferred, such as wind, hydro power and solar.
Sources of energy that Australians rank in their top 3 energy preferences for 2021
| | | |
| --- | --- | --- |
| Type of energy | Percentage where energy ranked in top 3 | Difference from 2020 |
| Solar | 79% | 0% |
| Wind | 63% | +1% |
| Hydro | 37% | -2% |
| Power storage | 31% | +2% |
| Tidal/Wave | 20% | -2% |
| Nuclear | 20% | -2% |
| Gas | 19% | 0% |
| Geothermal | 16% | 0% |
| Coal | 15% | +1% |
Source: Australian Institute – 'Climate of the Nation 2021 Tracking Australia's attitudes towards climate change and energy (p13)' – Accessed 14/10/2021 
Renewables could save you money
The Climate of the Nation 2021 report shows that renewable energy sources are the cheapest type of new energy generated.1 However, energy sourced from fossil fuels, which can be more expensive, dominates the market.
Chris Bowen, the Shadow Minister for Climate Change and Energy, said that while renewable energy benefits the environment, it can also save you money.
"Families and households can save thousands in a more renewable economy," Mr Bowen said.2
"This survey makes it clear Australians want to seize those benefits through more affordable clean energy in our grid and our households, and policies to catch Australia up on electric vehicles."
When it comes to solar power, you may be able to export excess electricity your solar panel system generates to the grid and receive credits on your power bill, with the amount you could receive varying between providers and locations around Australia.
How much credit you receive also depends on the kilowatt-hours (kWh) of energy you send to the electricity grid. Learn more in our solar feed-in tariff guide.
If you have solar batteries, you may be able to store energy and use it later when your energy need is higher, instead of paying for electricity from the national grid at night or when you're not generating your own electricity.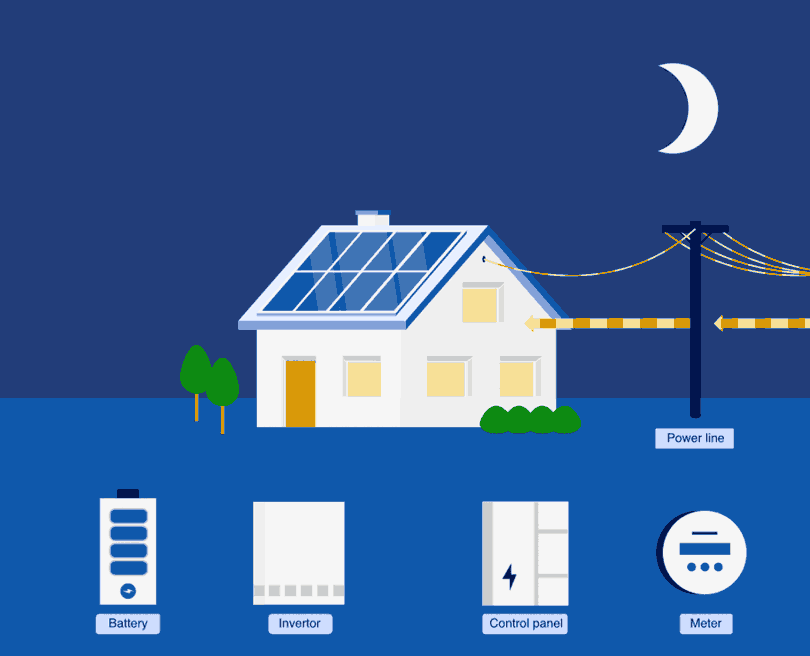 And, no matter which type of energy you use, you may be able to look for a plan with cheaper rates, usage charges or discounts. Our free energy comparison service allows you to compare a range of options from a variety of providers.
Sources
Australian Institute – 'Climate of the Nation 2021 Tracking Australia's attitudes towards climate change and energy' – Accessed 14/10/2021
Clean Energy Council – 'Solar industry in good shape with further compliance on the way' – Accessed 14/10/2021
Australian Energy Council – 'Solar continues to set records' – Accessed 14/10/2021
Australian Renewable Energy Agency – 'Solar energy' – Accessed 14/10/2021
Did you find this article interesting or helpful?