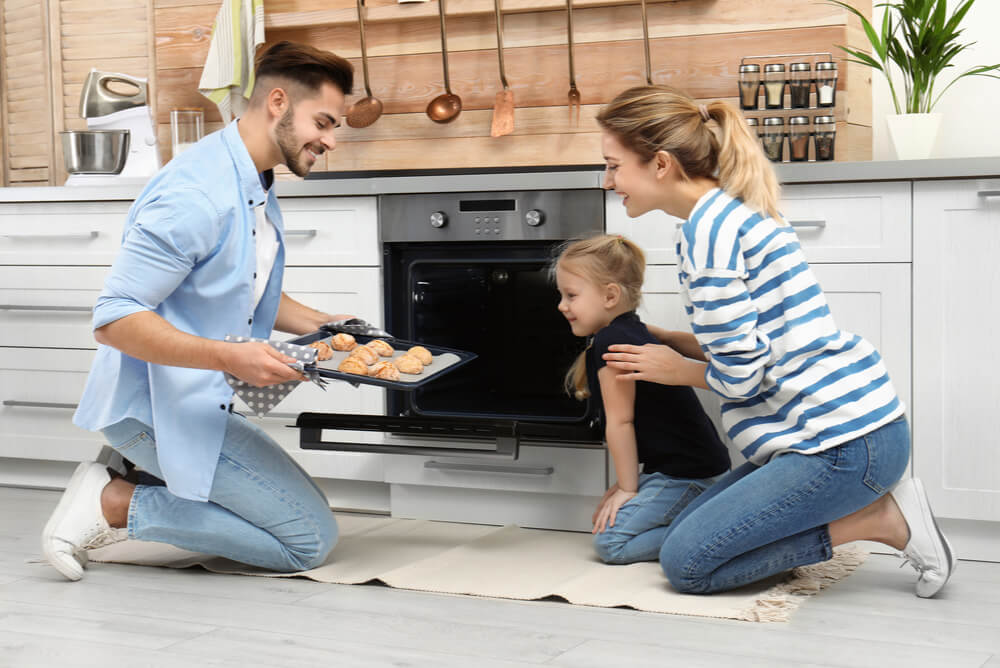 COVID-19 has impacted everyday life in Australia, with a new report showing that the pandemic has drastically changed the way the nation uses and thinks about energy at home.
Energy Consumer Australia and Monash University's recent Energy Consumer Behaviour Survey shows that 41% of Australian households have become more interested in using less electricity and gas since the start of the pandemic.1 This is perhaps an unsurprising stat, given that many people were confined to their homes as part of strict lockdowns across the country.1
Energy Consumers Australia Chief Executive Lynne Gallagher said spending more time at home gave many Australians a chance to reflect on their energy consumption.
"We can see just how much COVID-19 has changed our energy behaviour as a nation, from the food we eat and how we store it to our use of heating and cooling and the appliances we are buying and intending to buy," Ms Gallagher said.1 "This survey is a treasure trove of insights for anyone who is working to bring about the future energy system we need – one that meets consumers values, needs and expectations."
Data from the report shows that since the pandemic began:
59% of Australians cook more at home;
37% of people do more activities at home;
40% of homes use more heating or cooling;
35% of Australians work or study from home; and
26% of homes say their fridges and freezers are fuller.2
Simple tricks could reduce your power bill
Despite spending more time at home, Compare the Market's Energy Expert and General Manager of Utilities, Brett Mifsud, said making small changes could have significant impacts on your energy bill.
"It's not always about using less electricity and gas, but instead, using energy more wisely," Mr Mifsud said.
"If you are on a time-of-use tariff, which allows you to have a plan where electricity is cheaper at certain times of the day, changing your usage behaviour is an easy way to save money. In this case, it could be as simple as using larger appliances in off-peak times, such as late at night or early in the morning, when electricity is cheaper to run."
Mr Mifsud offered his top tips that could cut your electricity and gas bill below.
Tips for cutting electricity bills
Tips for cutting gas bills

Track your electricity usage through smart meters, in-home displays or web portals and adjust your consumption accordingly.

Switch off appliances you aren't using, as standby power can be responsible for 10% of your total electricity usage.

3

If you're on a time-of-use plan, use this to your advantage by running power-guzzling appliances overnight and on weekends in

off-peak times

when it's cheaper.

4

Invest in

energy-efficient appliances

with a higher star rating, as this could use less energy overall and reduce your bill.

Where possible, use less hot water, as 25% of the average home's energy is used to heat water.5 Take shorter showers, wash clothes on cold cycles and use the economy mode on the dishwasher.

Gas ovens can reach cooking temperatures faster than electric ones, so avoid unnecessarily preheating them or letting heat escape by opening and closing the door.

If you have a solar hot water system, you can use the sun to warm water during the day and use gas boosters on days where enough solar isn't generated.
Read our guide on saving electricity and our guide for reducing gas bills for more tips.
The energy-related purchases Australians made during the pandemic
While Australians are looking for more ways to reduce their energy consumption, 30% admitted to purchasing a large appliance, such as a washing machine, dishwasher, fridge or freezer, in the past 12 months.1 Here's the percentage of Australians who made energy-related purchases over the past year:
wall mounted heating or cooling unit: 10%
solar hot water system: 2%
electric battery storage system: 3%
electric vehicle: 2%
ceiling insulation: 6%
double-glazing windows: 3%
home energy management system: 3%
digital voice assistant: 8%
smart devices, such as programmable lights, smart plugs or switches: 6%2
The survey also shows that:
the most popular time to run the air conditioner is between 3pm-8pm;
pool pumps are used mainly between 9am-3pm; and
most households use dishwashers, washing machines, dryers and other large appliances between 9am and 3pm.1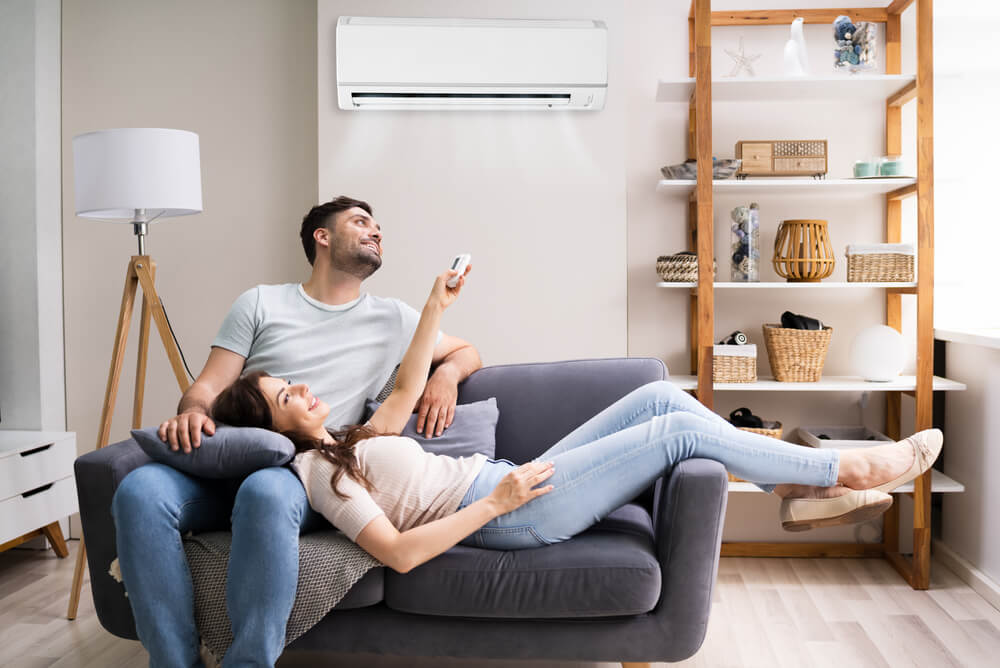 Many Australians want to be paid to cut usage in peak times
The Energy Consumer Behaviour Survey data also shows Australians' willingness to change their energy habits when demand is highest. However, in these times, there's a risk that demand may exceed the power that energy distributors can produce, resulting in power outages or interrupted supply.
Data shows that:
less than half of Australian homes (44%) would reduce their energy usage as much as possible during peak demand times;
30% said they would only reduce their usage as much as possible if they were offered a financial incentive; and
8% said they wouldn't take any action.1
The findings also show that if asked to change their energy habits a little during peak times, 47% said they would and 32% said they would if offered a financial incentive.1
"This suggests that there is a latent willingness in the majority of households to moderate their energy use during times of system stress," Ms Gallagher explained.
"Tapping into this reservoir of goodwill in ways that do not negatively impact consumers should be a key goal for energy system leaders and decision-makers."
Australians unsure if they'll reduce energy consumption within the next decade
Despite wanting to use less energy, the results show that Australians aren't sure if they will over the next 10 years.
Nearly a quarter (24%) of people think they'll use more cooling in the next 5-10 years and 17% believe they will use more heating.1
Mr Mifsud said regardless of how you think you will use energy, too many Australians are simply paying more than they need to for gas and electricity when better offers are available.
"It's essential that you review different providers and plans regularly to see if you could save by switching – even if you think you're on a great offer," he said.
"Discounts you once enjoyed may expire or better rates and perks may be on offer elsewhere. Services such as our energy comparison tool allow you to compare how your current plan stacks up against others on the market and if there's room to save."
And, following an industry rule change that came into effect last month, you can switch electricity providers in just two business days if you find one with better rates, perks or discounts.
Sources
Energy Consumers Australia – 'New study reveals how Australians' energy behaviour has changed and what it means for the energy transition ahead.' – Accessed 28/10/2021
Energy Consumer Sentiment & Behaviour Surveys – 'Behaviour Survey October 2021 – Household Results' – Accessed 28/10/2021
Australian Government Department of Industry, Science, Energy and Resources – 'Reduce your energy bills' – Accessed 28/10/2021
Australian Government Energy Made Easy – 'Time to check out peak prices' – Accessed 28/10/2021
Australian Government Your Home – 'Hot water systems' – Accessed 28/10/2021
Did you find this article interesting or helpful?