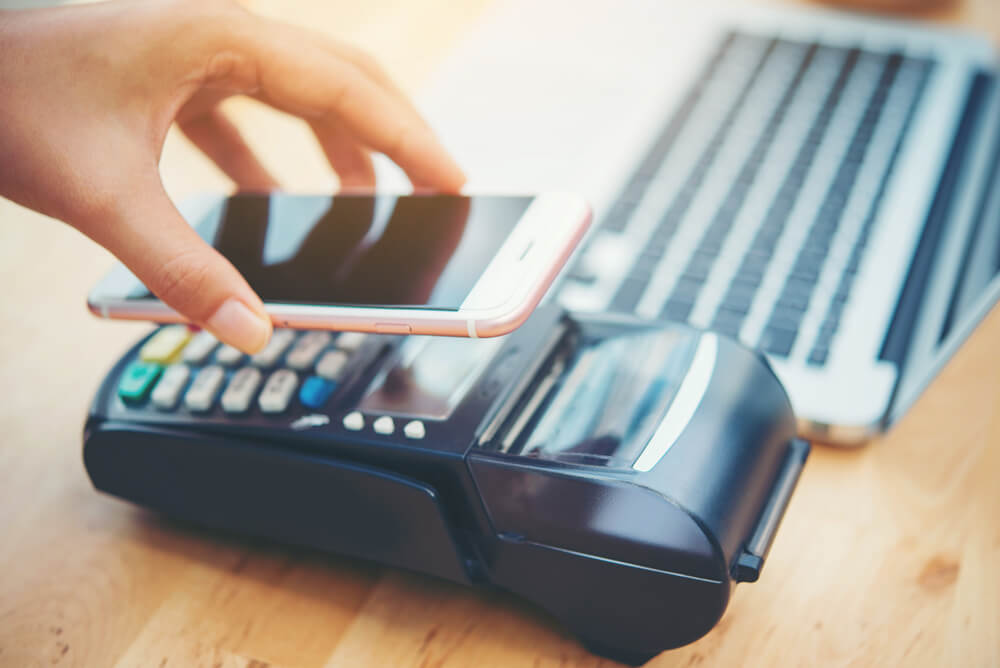 New data shows how rapidly Australians are adopting technology as a part of their everyday banking.
An Australian Banking Association (ABA) survey of 2,000 Australians found more than 80% of Australians now prefer to conduct their banking digitally instead of using physical cards or cash.1
Transferring money, paying bills and checking account balances is mostly done online, while 1 in 3 Australians (37%) with a smartphone use a digital wallet (such as Apple Pay or Google Pay).
This is an increase from 18% in March 2020 (as of September 2021).
The frequency of digital wallet usage has also increased, with 71% of users transacting weekly compared to 40% in 2019.
Australians' use of digital wallets on a weekly basis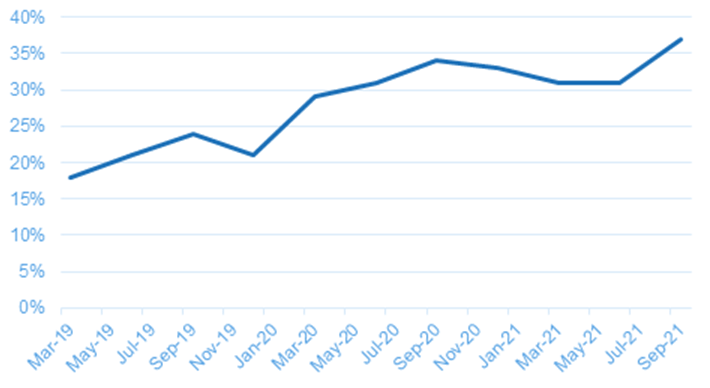 Source: ABA
Traditional banking methods however are on the decline. According to Reserve Bank (RBA) data:2
ATM withdrawals fell by 20% in the 12 months to August 2021 following a 16% fall the year prior
The number of personal cheques drawn in a single month dropped below one million for the first time in May 2020, and in August 2021 just 719,000 personal cheques were drawn
Since the RBA began recording in 2002, the number of cheques drawn has fallen by a mammoth 95%.
According to ABA Chief Executive Anna Bligh, the 'customer-accelerated' trend away from old-school banking towards the new digital age has been heavily influenced by the pandemic.
"Working from home will forever be more prominent within the workforce, we have steered away from using cash and as a result are seeing an increase in card and technology payments and the existing trend of doing banking online instead of in a branch has only continued," Ms Bligh said.
"As we have seen more people go away from using branches, it's no surprise to see banks invest in areas where customers prefer to bank, such as in their online platforms and apps.
"Interestingly, one major Australian bank reported digital banking is now the primary channel for its customers aged between 16 and 69, with digital interactions up 10% since 2019. This same bank reported a steady branch usage drop of 32% since January 2019."
Australians' preference for internet and mobile banking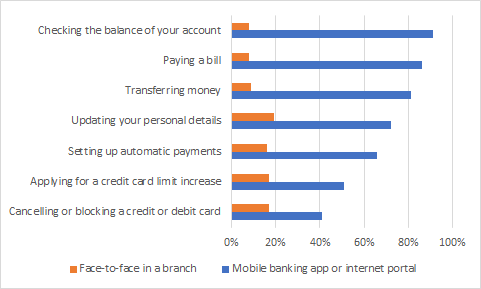 Source: ABA
Consumer Data Right making banking faster than ever
The Consumer Data Right, also known as Open Banking in Australia, makes digital banking incredibly fast and responsive.
According to fintech Frollo's Open Banking API Performance Monitor, the response time for certain digital banking requests (like receiving transaction data, account details or viewing balances) can be as low as 0.72 seconds.3
Five banks – 96:400, Beyond Bank, Up Bank, P&N Bank and Credit Union SA – can return transaction data in under 0.5 seconds on average; almost instantly.
Requesting transaction data involves returning to the customer:
Transaction ID
Date & time
Type
Status
Amount
Description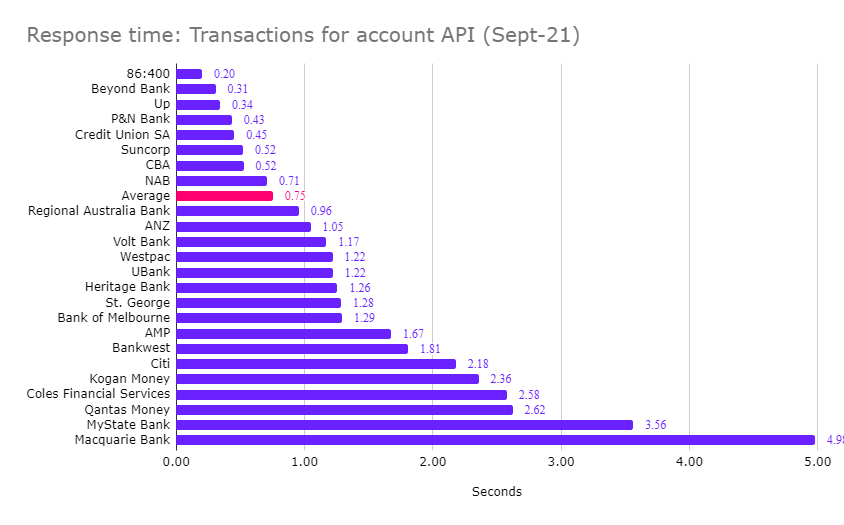 Source: Frollo
Returning basic information on account balances (how much is in multiple accounts) takes an average of just 0.8 seconds, with Up Bank returning the fastest time at 0.09 seconds: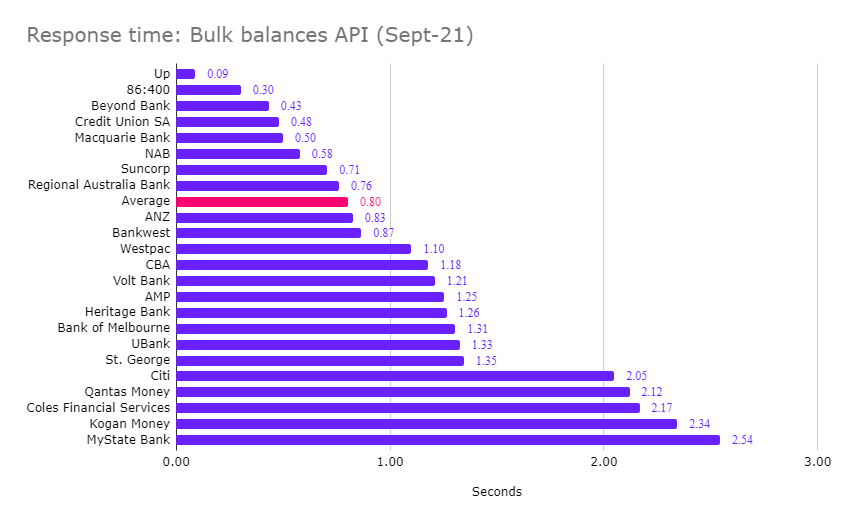 Source: Frollo
---
Sources
Image via Shutterstock
Australian Banking Association, 19 October 2021. 'Banking customers continue shift to digital'.
Reserve Bank of Australia Payments Data, August 2021. 'C5: Cheques – Seasonally Adjusted Series'.
Frollo, 12 October 2021. Open Banking API Performance.
Did you find this article interesting or helpful?