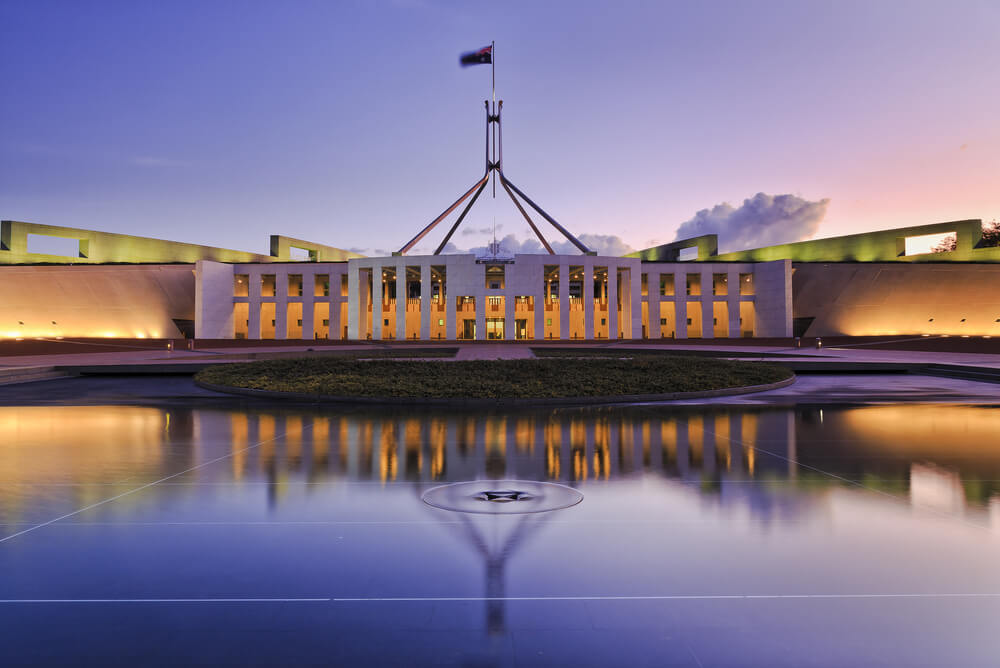 Fresh off the back of last month's Federal Budget and the Opposition's response, new data reveals most Australians still won't be swayed by either at the polls next month.
According to Compare the Market's latest Bill Shock Survey, 40% of people say the commitments made in the Federal Budget on 29 March will not impact how they vote at the next election.
While nearly one-third (32%) said it would affect their decision, the remaining 28% said they were still undecided.
Federal Budgets are usually handed down in May each year but given the timing of this year's election it was held in March instead, giving both major parties a chance to make their pitch to the people.
This year's budget has been dubbed 'the cost-of-living budget', given its focus on lowering everyday household costs such as fuel through the temporary reduction of the fuel excise and an extra $420 tax offset for low-to-middle income earners.
Compare the Market's Chris Ford said the cost of living will likely still be on people's minds come election day, but the announcements in the budget may not be a deciding factor.
"The figures suggest the majority of voters may already be set on who they're voting for, despite any concerns they might have about their household budgets," Mr Ford said.
"Affordability is a major worry for Australians right now. We found 92% of people have noticed the cost-of-living rise while 78% have experienced bill shock paying for everyday expenses in recent months."
"The Federal Budget promised some temporary assistance to alleviate these concerns, including a six-month cut to the fuel excise. The Opposition's Budget response, which featured similar relief in terms of everyday expenses, put greater emphasis on bigger-picture issues like aged care.
"Besides fuel, our results show Australians are also struggling more than last year to pay energy bills, food, insurance costs, internet and phone bills and more.
"Housing costs are another worry for voters. Two-thirds (66%) of mortgage payers are concerned about how they would afford a rate rise and 65% of renters said they could not afford an increase in their rental repayments.
"Long-term, increasing wages will go a long way to help with the cost-of-living, but the budget papers also forecast a 1.5% fall in real wages this year, so it may be a while before living becomes more affordable regardless of the election outcome."
The Federal Election will take place on Saturday 21 May 2022.
---
For more information, please contact:
William Jolly | 0405 968 369 | [email protected]   
Compare the Market is a comparison service that takes the hard work out of shopping around. We make it Simples for Australians to quickly and easily compare and buy insurance, energy, travel and personal finance products from a range of providers. Our easy-to-use comparison tool enables consumers to find products that best suit their needs and back pocket.
Did you find this article interesting or helpful?