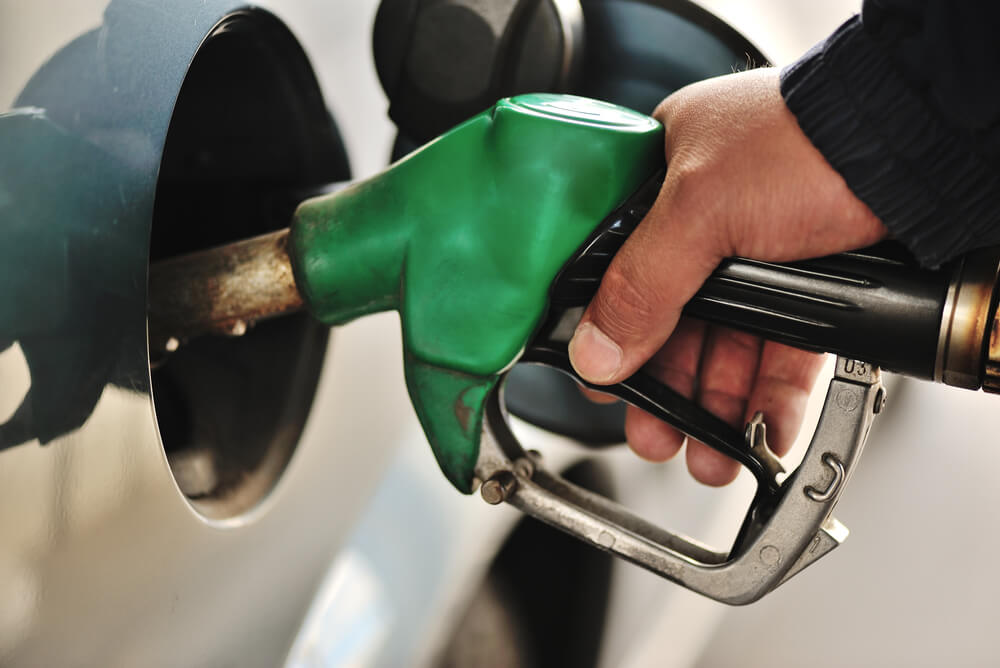 Miss last night's Federal Budget announcement? You're not alone.
To help bring you up to speed, Compare the Market has boiled down five of the key announcements that could impact your hip pocket this year.
Eager to impress ahead of an election, the government has a few sweeteners to ease pressure on household budgets. But will it be enough to help Australians battling a rising cost of living?
1. Cheaper fuel
Amid soaring petrol costs that are now routinely above $2 a litre, the budget included a temporary cut to the fuel excise of 22 cents per litre for six months.
Currently 44.2 cents per litre, the fuel excise is a flat tax charged by the Australian Government on petrol and diesel at the pump and is used to pay for road maintenance and infrastructure developments among other things.
By essentially halving the excise, the savings available for drivers could be significant: it's enough to bring the average retail petrol price down from 212.5 cents per litre to $1.905 per litre and could save $11 on a standard 50 Litre tank.
"Although only a temporary measure, cutting the fuel excise should provide some immediate relief for people right now across Australia," Compare the Market's Chris Ford said.
"Drivers can expect to start seeing these lower savings over the next two weeks, as retailers begin to pass on the savings.
"The ACCC has said it will be closely monitoring petrol retailers but there are still a range of other factors that can lead to cost discrepancies, so it's worth shopping around to ensure you are getting a good deal on fuel."
A lower fuel excise can make it easier to pay less at the pump, but not all petrol stations are equal. To maximise the money you save and find cheaper fuel available near you, compare fuel prices with our Simples app.
Download the Simples fuel app today
2. Cash payments and tax offsets
Another budget inclusion aimed at tackling the rising cost of living is a one-off payment of $250, set to hit Aussie bank accounts within weeks through Government agencies like the Australian Taxation Office (ATO) and Services Australia.
Those eligible for this payment will include pensioners, veterans, concession cardholders and welfare recipients.
The low-to-middle-income tax offset (LMITO) has also been given a one-time boost from $1,080 to $1,500, meaning an extra $420 could reach the bank accounts of as many as 10 million Australians come tax-time.
This "cost of living" boost comes with a caveat though – the tax offset has not been extended for another year, meaning the 2021-22 financial year will be its last.
The offset is available to those earning up to $126,000 per year, but the biggest benefits will go to Australians earning between $48,000 and $90,000.
3. More help for home buyers
If you're finding it hard to break into the property market, then there's some help in this year's budget for aspiring homeowners too.
The Morrison Government has committed to more than doubling its Home Guarantee Scheme to a combined 50,000 spots per year, under a range of different sub-schemes:
Up to 35,000 places each year (up from 10,000) under the First Home Guarantee, which allows eligible first home buyers (FHBs) to purchase a new home with a deposit as small as 5% without paying Lenders Mortgage Insurance (LMI)
Up to 5,000 places each year (up from 2,500) under the Family Home Guarantee, which allows single-parent households to either buy their first home or re-enter the market with a deposit of as little as 2%
And 10,000 places each year under the new Regional Home Guarantee, which will allow first and non-first home buyers to purchase or construct a new home in regional Australia
The latter is set to run until 2025 (pending being legislated) and was announced after Labor proposed essentially the same scheme, called the Regional First Home Buyer Support Scheme.
Need a home loan? Compare your options today
4. Flexible parental support
Parents will have access to an additional two weeks of the Paid Parental Leave scheme, from 18 to 20, while the flexibility of the scheme has also been enhanced.
For the first time, single parents will be able to access the full 20 weeks, and it has been altered to integrate Dad and Partner Pay and Parental Leave Pay, which is set to benefit 180,000 new parents according to the government.
Previously, Dad and Partner Pay only provided two weeks of cover.
The threshold has been widened to that any household with an income of up to $350,000 per year between both parents can access the scheme.
5. Better access to health services
The 5th key announcement from the budget to be aware of is the various spending commitments on health.
Mental health in particular has been given the spotlight in the 2022 budget, with the government announcing:
Lifeline services have been provided with an additional $52.3 million in funding over four years
A further $206.5 million will be spent on youth mental health treatment services and support
Another $83 million will be spent in state-based deals over five years on suicide prevention and additional mental health services
Other health spending commitments announced include $1.5 billion towards Moderna vaccine manufacturing, $51.2 million to fund local cancer drug development, and the expansion of the Pharmaceutical Benefits Scheme to include the cystic fibrosis treatment drug Trikafta.
The Government has also reduced the safety net thresholds for the Pharmaceutical Benefits Scheme (PBS) from 1 July, which is said to provide cheaper access to medicines for up to 2.4 million Australians.
Compare your health cover options with Compare the Market
Did you find this article interesting or helpful?