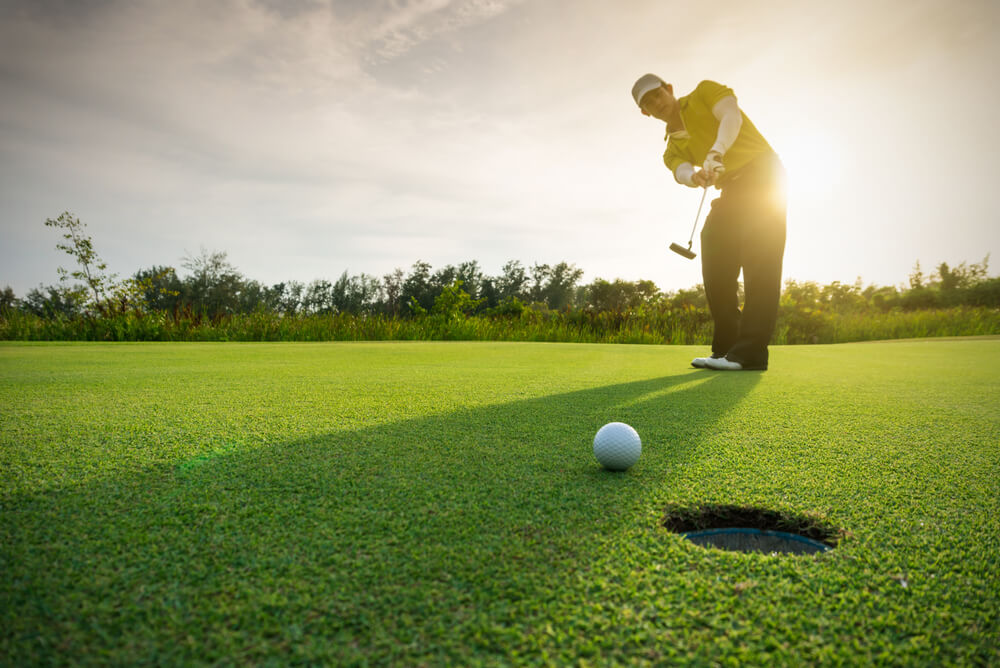 Taking out insurance isn't usually a holiday highlight – but being prepared can pay off!
Besides cover for stolen luggage and medical emergencies, savvy travellers can protect their hip pocket against a range of events and distributions, depending on their choice of adventure.
We spoke to our General Insurance expert, Stephen Zeller, about the weird and wonderful things you can find in the fine print.
1. Hole-in-one insurance
It's a tradition on the golf course for a player who hits a hole-in-one to buy the whole clubhouse a round of drinks. As you can imagine, this can end up being a costly celebration for the lucky golfer.
"This is where hole-in-one insurance can come in handy, as you can claim back your celebratory expenditure," Stephen said. "You'll usually need to give your insurer proof of the claim, like the hole-in-one certificate and the original receipts from the bar."
If you think you might need to make use of this cover while on holiday, just check your Product Disclosure Statement (PDS) before you go; you might find a claims limit (e.g. $500) will apply.
2. Marine rescue diversion cover
When out on the high seas, cruise ships are required by international conventions to respond to a rescue callout nearby. Despite the noble cause of the diversion, this would inevitably interrupt your holiday, and you could miss out on pre-planned – and paid – activities.
But, as Stephen explained, it's unlikely you would be left high and dry (so to speak).
"Travel insurers offer cruise cover packs you can add to your policy to cover your onboard adventures," Stephen said. "These packs also contain cover for marine rescue diversions that could affect your trip and would pay you a certain amount for each day your cruise is redirected to perform a rescue."
Check your travel insurance policy's PDS for the details on how much you could be entitled to and for how long; there's usually a limit on how many days your insurer will pay you for.
3. Ski piste closure insurance
When you add a ski or snow sports pack to your policy, you could be getting more coverage than you initially thought.
"Most people understand the importance of purchasing extra cover when they go skiing, to cover their possessions and any unfortunate medical losses," Stephen said.
"But few realise they can also be covered in case there's not enough snow, or if a power failure or bad weather prevents you from enjoying the slopes.
"Ski piste [trail] cover entitles you to a payout (say $100) for each day the pistes are closed. This payment is to be put towards the cost of additional ski passes or transport to the nearest ski resort."
To claim for this event, you need to provide your travel insurer with proof of closure when you claim. This can be in the form of a statement from a weather authority to confirm the piste closure.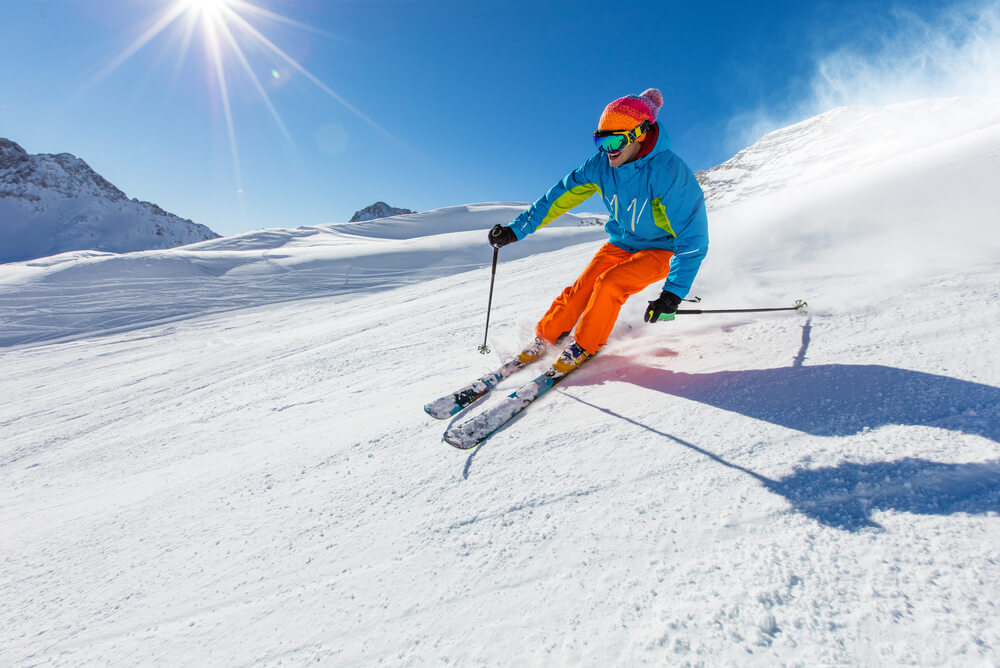 4. Cabin confinement cover
There's nothing worse than getting sick or injured while on holiday, even more so when on a cruise, since it's likely you'll be confined to the ship's medical bay or your own cabin while you recover.
"Adding cruise cover to your travel policy is very important not just for any medical losses you might incur, but also because this cover can provide a benefit if an injury or illness confines you to your cabin," Stephen said.
"With this cover in place, you could receive a cash payment to partially compensate you for loss of enjoyment if you're unable to mingle with others on deck. This financial compensation be can be anywhere up to $150 for each day you're confined, so it's well worth adding a cruise pack to your insurance for more comprehensive cover when sailing the high seas."
5. Car key replacement cover
As well as covering you for accidents and theft, your car insurance can also replace your car keys if they get stolen.
"Not only are you covered for the replacement costs if your keys are stolen, but your policy can also take care of cost of recoding your car's locks, so your old keys won't work anymore," Stephen said.
"Unfortunately, car key replacement cover usually only applies if the keys are stolen, so if they simply fall out of your pocket, you probably won't be covered by your standard policy. Your insurer might offer lost key replacement as an optional extra, though, so it's something to consider adding to your policy."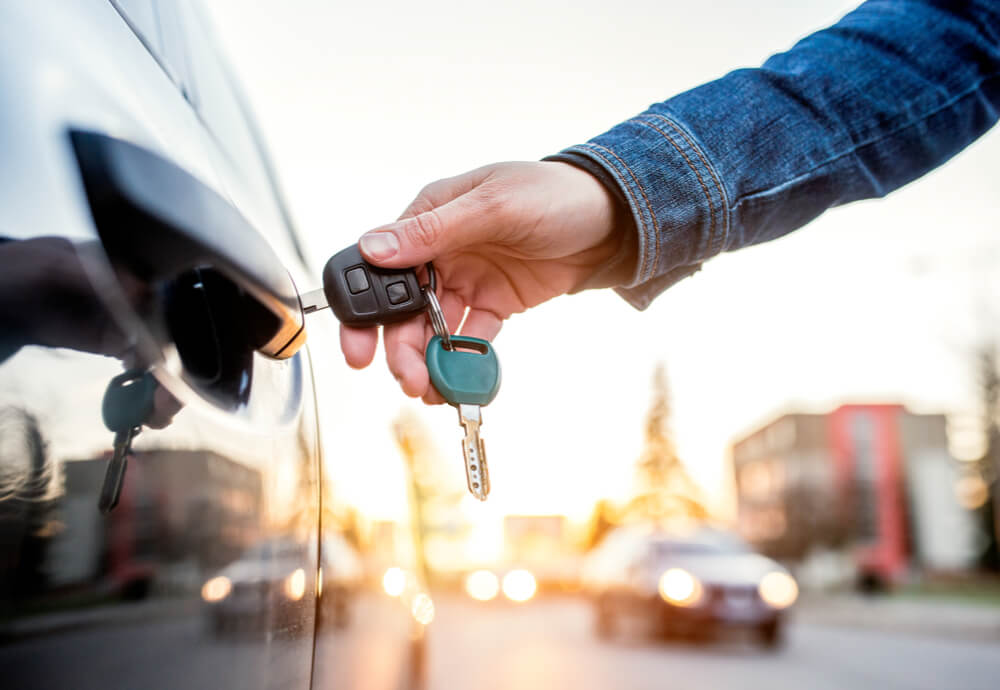 Want to know what else you're covered for?
If you're wondering what else could be hidden away in your insurance policies, start reading your Product Disclosure Statement (PDS). This document will outline all of your policy's inclusions, exclusions, terms and conditions, so it's important to read this thoroughly before you buy.
If you find your current insurance policy doesn't quite meet your needs, consider comparing your options for a new one. You can compare a variety of insurance and other financial products through our free comparison service!
Did you find this article interesting or helpful?