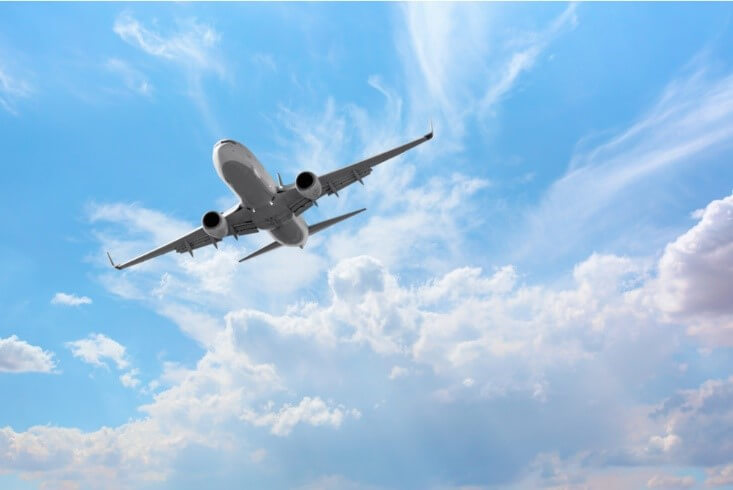 With travel limited and international borders closed, you might have stored a significant amount of Frequent Flyer (FF), Velocity, or other airline reward points, and you're probably wondering what to do with them. Instead of letting them gather and expire, why not consider using them closer to home?
We'll break down how to get the greatest value for your money and the most effective way to use your travel points while non-essential international air travel is grounded.
First off, what are Frequent Flyer or travel reward points?
These are loyalty programs where virtual points are accrued through the purchase of certain products, flights and credit card usage. These points can be worth as little as half a cent1 and their value depends greatly on personal preference and what they're used for. You could spend your points on flights, upgrades, products and gift cards; however, the value of your points will generally plummet on gift cards and products. By focusing on spending your points on what you want during this travel-restricted period, you are likely to get a bigger benefit from your stored points. This would also be wise to prevent your points from expiring.2
Cost-effective ways to redeem FF points
There are many ways in which you could redeem your FF or reward points however, PointHacks have provided a simple guide to help you understand whether you are getting value for your money when it comes to your points: 3
"You are getting good value if you can earn points at a cost that is less than the value of the point you are acquiring;
"And you are getting good value if you can redeem your points for a product or service that has a value higher than the value of the points you are using".
So, in short, it's all about 'less is more'. If you're spending more to get less points, it doesn't make much sense. To get the most out of your rewards, you could benefit from switching from your current rewards program to a new one. There are so many rewards programs out there to help give you more, why not do some further research to compare the options and see what would work best for you and your personal needs?
Do you have enough points for a flight or a decent shopping experience?
Have a look at your current points, review the value of what you're intending to purchase and compare it with the value of the points. Take the value of these for example, why not break up your accumulation of points across flight upgrades to Premium Economy or Business. These are great ways to benefit from your rewards, by spending them on a number of exciting experiences, instead of using them all up on a larger purchase such as a First Class ticket. For those of you who don't really need an upgrade or don't wish to change from your preferred position of travel, there are many options to spend your points on accommodation, car hire and great experiences.
Our top tips for spending Frequent Flyer points
You could consider spending them on flight upgrades rather than whole airfares. Not only could you gain access to a hot shower, amazing legroom and a bed in First or Business Class, but you could also be saving points and pennies for the next round trip.
You could also consider spending them on accommodation and experiences to get the most out of your trip. If you can use part of or all of your points on accommodation or fun experiences, that will most certainly make your trip more memorable.
There are options available for you to spend your money on things that matter via your points. Although you may not get as much value out of spending your money on shopping and gift vouchers, this could be a quick and easy way to get something you require without having to spend your money. There are also sometimes sales available to give you more bang for your buck, so keep an eye out for those.
Consider the value-to-value ratio of your points and rewards.

Think about how you can redeem your points for an item, experience, or service that is of greater recommended retail price (RRP) value than what you're spending points-wise.
Sources
1 Executive Traveller – 'What is a Qantas frequent flyer point worth?' – Accessed 17 August 2021
2 Point Hacks – 'With limited ability to fly, how should you be redeeming your points now?' – Accessed 17 August 2021
3 Point Hacks – 'what's a point worth? Here's our latest valuations' – Accessed 16 August 2021
Did you find this article interesting or helpful?