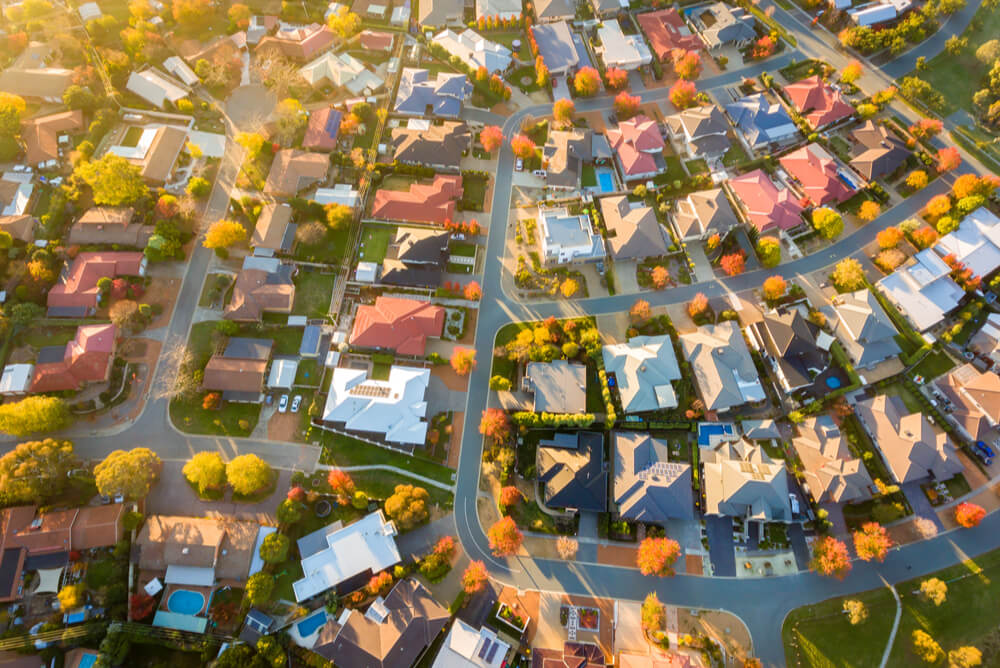 One in 10 first home buyers used just two of the available government support programs, new data shows.
The National Housing Finance and Investment Corporation's (NHFIC) second annual First Home Loan Deposit Scheme (FHLDS) Trends & Insights Report delved into the data on two of the more recent support schemes for first home buyers (FHBs):
the FHLDS, which allows 10,000 eligible first home buyers each year to avoid paying Lenders Mortgage Insurance (LMI) with a deposit as small as 5%; and
the New Home Guarantee (NHG), which does the same but for those building or buying a newly constructed home.
Since 1 January 2020, the report reveals 22,879 homes were purchased with the help of these schemes, which is nearly 33,000 individual first home buyers.1
According to the NHFIC, this is 10% of first home buyers in that time.
New South Wales accounted for 11,000 of these guarantees while Queensland made up 9,000; however, with 26% of FHLDS guarantees and 27% of NHGs, Queensland had the most in terms of its proportion of first home buyers.
Many applicants also moved to non-capital city areas, with 37% of applicants under the FHLDS moving to a new home located outside of major cities, compared to 31% in the broader first home buyer market.
NHFIC CEO Nathan Dal Bon said it was "great to see" Australians in all states and territories, capital cities and the regions, helped by these schemes.2
"With growing housing affordability pressures, it is also very pleasing to see the schemes have supported almost 6,000 key workers purchase their first home," Mr Dal Bon said.
"The interstate migration to the regions is particularly noteworthy and reflects a trend we have seen since COVID-19. This is particularly pronounced in Queensland, which has been the greatest benefactor of interstate migration."
Meanwhile, Assistant Treasurer and Minister for Housing Michael Sukkar said these schemes were "a runaway success".3
"The Morrison Government's housing programs have been an incredible success and has helped first home buyers purchase a home up to four years earlier," Mr Sukkar said.
"This means four years not paying rent, living with parents or sacrificing that avocado on toast to achieve the dream of homeownership.
"It is so pleasing to see the Scheme taken up by cohorts that have found it harder to realise the dream of homeownership, including essential workers, women and younger Australians."
First home buyers by the numbers
It's worth noting that these figures don't specify buyers using the First Home Owner Grants (FHOG), which can be used in combination with these two schemes.
Data analysed by Compare the Market for the 2020/21 financial year4 (that's June 2020 – 2021) shows:
7,728 FHOGs were paid in New South Wales
11,743 grants were paid in Queensland
4,266 grants were paid in South Australia
9,615 grants were paid in Western Australia
886​ grants were paid in Tasmania
By looking at the total number of new loans to first home buyers over the same period in these states, 28% of those who bought their first home did so with the help of the FHOG.5
The latest data from the Australian Bureau of Statistics (ABS) shows that in August 2021, the number of loan commitments to FHBs fell 2.1% compared to August 2020: the first year-on-year decline in two years.6
There were 12,590 new registered first home buyers in August 2021, and just shy of 186,000 since August 2020.
First home buyers not over-extending themselves with debt
Despite soaring property prices, first home buyers using either of these schemes are reporting comparatively lower levels of debt, compared to market trends at least.
According to the NHFIC's report, the amount of debt first home buyers accumulated under the FHLDS relative to incomes (debt-to-income ratio) is 4.78, down from 4.92 in 2019-20.
Last week, the Australian Prudential Regulation Authority (APRA), meaning the size of the loan is six times the household's annual income.
This drew the attention of the regulator enough to tighten lending rules for Australian home buyers this week.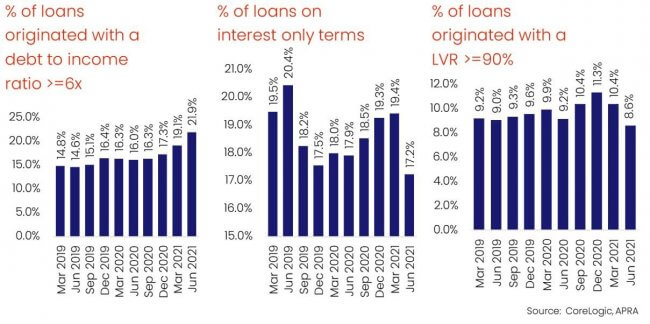 ---
Sources
Image via Shutterstock
FHLDS Trends & Insights Report 2020-21, 8 October 2021.
NHFIC releases 2020–21 FHLDS data and trends, 8 October 2021.
Michael Sukkar MP, 'Morrison Government continues to support essential workers, women and young Australians', 8 October 2021.
Data via each State/Territory Revenue Office.
Australian Bureau of Statistics, Lending Indicators data, July 2021.
Australian Bureau of Statistics, Lending Indicators data, August 2021.
Did you find this article interesting or helpful?