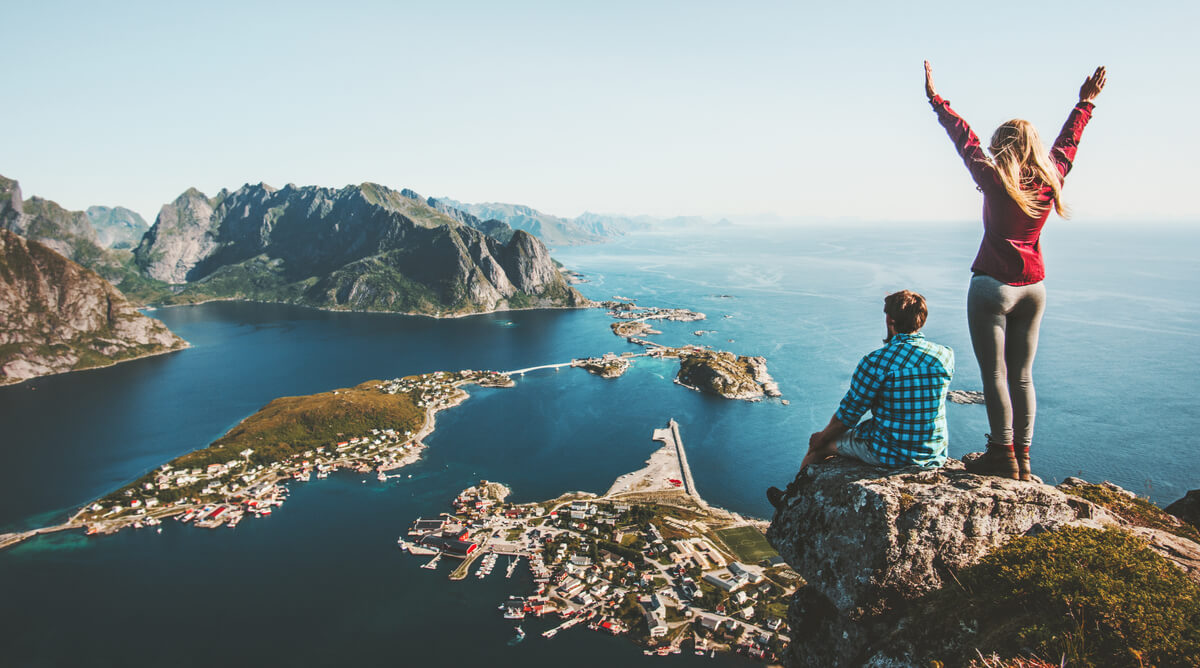 Half of Australians who've travelled either domestically or overseas have done so without travel insurance – with some coming to regret that decision.
New research by Compare the Market found that 50% of Australians had travelled without taking out insurance first.*
Nearly 12% of those who travelled insurance-free said they came to regret not having it, something Compare the Market's general insurance expert Stephen Zeller says is an all-too-familiar story.
"Travel insurance is designed to protect you from a broad range of events, including physical harm and injury, lost luggage and possessions, cancelled flights and tours, medical evacuations and more," Mr Zeller said.
"In most cases people who don't take out a travel insurance policy might get away with it, but there's still far too many who face the consequences of not buying the right cover.
"It's particularly important to have insurance right now given COVID-19 is still spreading overseas, and we've found having cover for losses relating to coronavirus is a key concern of our customers.
"It's also important to remember that cover for losses relating to COVID-19 differs significantly between products, and some will not cover those losses at all. If you are seeking this cover, make sure you check the PDS of your chosen insurer to understand the COVID-19 cover that's available, if any.
"The point of insurance is to save you from major expenses should the worst happen. By not taking out travel insurance for a trip, even a relatively short one, you're essentially gambling on yourself in an unfamiliar area.
"It's crucial you take just a few minutes before you depart to compare travel insurance policies to find one that closely matches your needs."
An analysis of single-trip travel insurance policies to the United States on Compare the Market's database in 2022 found that for a single 30-year-old going on a two-week holiday, the average premium was $190, with the lowest being just $113.
For such a relatively small outlay, you could avoid potentially paying thousands of dollars in medical bills, evacuation fees, lost belongings and more.
Compare travel insurance today
Who are the biggest rule breakers overseas?
Even among those who did the sensible thing and took out an insurance policy for their trip, many of them are rolling the dice on their cover by engaging in risky or even illegal activity.
While 9% of travellers admitted to doing something culturally inappropriate while travelling, 7% said they had knowingly broken local laws.
More than 5% also owned up to stealing something on their travels.
While exclusions do vary depending on your insurer and policy, Mr Zeller said breaking the law is one sure-fire way to void any claim you end up making on your travel insurance.
"Illegal activity like ignoring local road rules or being intoxicated in public or behind the wheel are common examples of ways you can find your claim rejected, but each location will have different rules and customs," he said.
"In some places, seemingly common actions like photographing government buildings or officials and even taking certain medication can be illegal, and the onus is generally on you to research your destination's do's and don'ts.
"Certified government websites like Smartraveller can give you a comprehensive list of the laws where you're going, but a lot of the time, just sticking to common sense and not doing anything deliberately silly or illegal will keep you out of trouble."
According to Mr Zeller, here are some of the other most common things travel insurance usually doesn't cover:
Travelling against government advice, such as to risky countries or to countries currently experiencing natural disasters
Engaging in high-risk activities like snowboarding and skiing, bungee jumping, extreme sports etc. (you can purchase additional cover for these)
Carelessness, like leaving your luggage unattended or failing to make a claim for stolen belongings within 24 hours
Pre-existing medical conditions (extra cover can often be purchased for these as well)
Engaging in reckless behaviour, like taking drugs or drinking alcohol, diverting from planned routes during a tour, not obtaining the proper licenses etc.
Not being vaccinated for COVID-19. Travelling without your COVID shots could disqualify you from claiming any complications that arise from it, such as getting sick from the virus or quarantine disrupting your travel. You also need to be up to date on other destination-specific vaccines, such as Hepatitis B and Malaria.
"When in doubt, check the product disclosure statement (PDS) on any policy you're considering before you buy, as this can give you a detailed breakdown of what you are and aren't covered for," Mr Zeller said.
---
For more information, please contact:
William Jolly | 0405 968 369 | [email protected]   
*Compare the Market commissioned Pure Profile to survey 504 Australian, 1,008 American and 1,003 Canadian adults in March 2022.
Compare the Market is a comparison service that takes the hard work out of shopping around. We make it Simples for Australians to quickly and easily compare and buy insurance, energy, travel and personal finance products from a range of providers. Our easy-to-use comparison tool enables consumers to find products that best suit their needs and back pocket.
Did you find this article interesting or helpful?