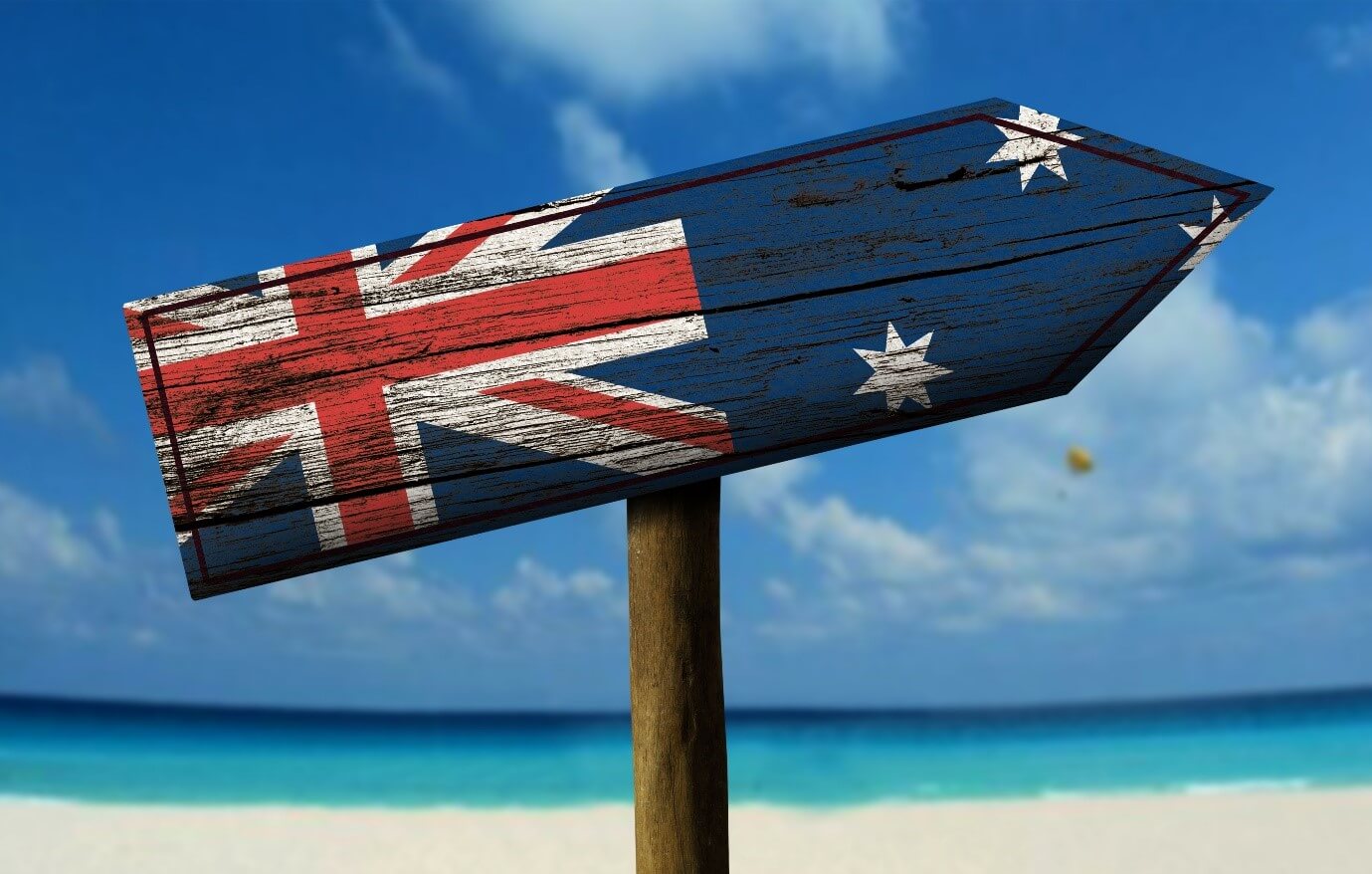 From Kombi vans to Winnebagos, hot air balloons and motorcycles, there's no shortage of ways the modern Aussie can travel. When that love for a sunburned country gives us the itch to explore our own backyards, will you take the conventional route – or seek out an alternative way to travel?
It's time to pack your bags and get moving! Here are our picks for novel travel around Australia.
Travel by train
Lucky for us, Australia's vast expanse makes for a memorable train journey. Enjoy the timeless voyage that is the Indian Pacific, travelling between Sydney and Perth and stopping at places such as Broken Hill, Adelaide and Kalgoorlie. Marvel in the longest train journey this country has to offer while taking in glorious natural sights. Heading from Adelaide? The Ghan is another classic train ride, with its sleek, rust-red cabins. You'll be travelling straight through the heart of the country towards Darwin, in style. For those wanting a touch of luxury and to travel in style, The Ghan has Platinum and Gold options as well as a partnership with Qantas Frequent Flyer.
The NSW TrainLink connects you to the next major city, transporting holiday makers across Brisbane, Sydney and Melbourne. If you don't mind a longer journey, travel to your next travel destination via train.
Seafaring by ferry or boat
While cruises on the high seas have stopped due to COVID-19, those wanting to take in local waters by boat still have a few options available to them. If your city has a local ferry service, such as Brisbane's CityCat (or their smaller counterparts, the 'KittyCats'), enjoying your day trip via one of these river taxis is a lovely way to commute. Be mindful of using a Go, Opal and Myki card (or your state's equivalent) if it's marked.
If you're after something a little more exclusive and charming, the paddle steamers will give you the classic trip you've been looking for. Whether you're cruising down the Brisbane River, or on the Murray River, paddle steamers are a timeless craft and full of old-world charm. There are usually options to 'dine and cruise' for lunch or dinner so take the time to sightsee and enjoy, should you book. So for the water lovers among you, there are still options to travel out there on the water, even if it's close to home.
Moving by motorhome and cruising by campervan
The thought of the waves making you feel a bit queasy? Travelling by campervan or motorhome may be for you. There are a host of motorhome, Kombi van, or campervan hire organisations that cater to a variety of needs, circumstances and desires. Luckily with the large range of options available, renting one can be an easy and cheap option for your next trip.
Don't forget though, if you're visiting from overseas and don't have an International Driver's Permit (IDP), be sure to secure one before hitting the road.
Hightail by hot air balloon or helicopter
Are you itching to get back up into the skies but this time, not on a plane? Picture this. You're in the air in a hot air balloon or helicopter, sweeping cities and plains with the sun beginning to set, setting an ambient mood, pretty nice right? There are a range of helicopter and hot air balloon tours operating out of beautiful Byron Bay, tropical Cairns, or even the ever-popular Gold Coast, so why not have a look at some of these for a memorable experience?
Remember to carefully read the cancellation policies of all operating organisations when you're booking your experience or service. You'll want to ensure you're across all of the fees associated with these, should you need to cancel or reschedule your trips.
Mosey by motorcycle
For some, the roar of the Harley on an open road is a hard one to resist. If you're after the thrill of a ride around your home state or to explore further away, you may want to consider a self-guided motorcycle hire. There are many to choose from, ranging from tours around major cities and full or half continent adventures. If you can dream it, you can do it!  As with all other ways to travel, make sure that you read the Terms and Conditions associated with the motorcycle hire, and ensure you have a valid and up-to-date motorcycle licence.
Will I need travel insurance for domestic travel?
Now you have an idea of some great options available for your next trip, it's time to review the important things. These days, domestic travel insurance could be a very smart way to ensure that whatever happens along your trip, you're covered. Whether that be an accident, cancellation or any other unforeseen curve balls, a domestic travel policy can help you out of a tight spot.
When taking out domestic travel insurance, make sure to disclose any pre-existing medical conditions  and carefully read and understand the Product Disclosure Statement (PDS). Consider mapping out your travel and the activities you'll be enjoying, so you know exactly what you need cover for, and what extras you may need to purchase.
For more information, check out our page on domestic travel insurance for Australia.
Did you find this article interesting or helpful?