Research explores what hypothetical high-speed trains could do to improve travel in countries across the globe
Information on the futuristic concept was gathered based around developing transport technologies that suggest high-speed trains could operate at a speed of 1,000km/h
The findings compare travel times between major cities in China, India, Japan, North America, Europe, New Zealand and Australia
It may be surprising to some, but a 1,000km/h high-speed bullet train is within the scope of possibility according to a design by Virgin,[1] meaning life and travel could change as we know it.
Imagine if you could get from Beijing to Shanghai in only one hour and 22 minutes? We compiled a detailed list of travel times between major cities in North America, Europe, Japan, China, India, New Zealand and Australia to show just how much time could be saved if the 1,000km/h bullet train was introduced between some of the world's busiest travel hubs.[2]
The time benefits of this 1,000km/h futuristic mode of travel are compared alongside more common modes of transport such as commuting via car, flight, public transport or a standard bullet train with a median speed of 300km/h in this interactive map.
India
The dream of living and working in Mumbai can be abruptly cut short when you consider the cost of living there. The benefits of a 1,000km/h train route between Mumbai and Bengaluru could be endless, especially when the journey would only take 57 minutes. For Bengaluru locals looking to work in Mumbai, that's a huge improvement from the painstaking 17 hour drive it would normally take.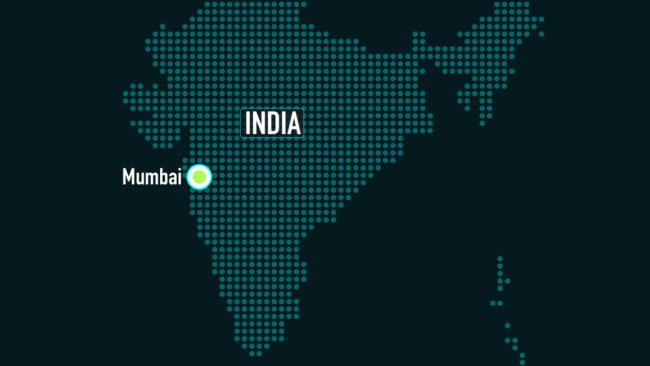 China
Have you ever had the desire to stand on the Great Wall of China as the sun rises and still make it to Shanghai Disneyland Park for the fireworks show? That idea would usually seem outlandish, considering a journey by car would take over 13 hours and public transport would still take five and a half. With the high-speed rail, however, you would be able to make the trip from Beijing in only one hour and 22 minutes. Mickey Mouse, we're coming for dinner!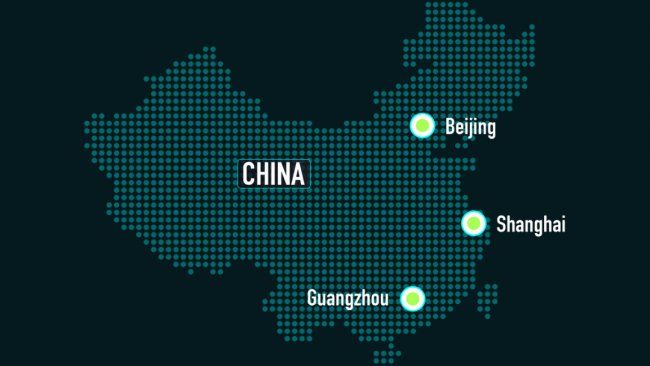 Japan
Japan's existing shinkansen railway is a very popular travel option between Tokyo and Osaka, both for locals and tourists alike. Currently, the trip can be made in just under 3 hours. If you took a 1,000km/h high-speed train, however, you could have already ventured around Osaka Castle 11 times by the time the standard bullet train rolls into the station.[3]

North America
Have you ever wondered how quickly you could get from San Francisco to Los Angeles? If you travelled on the high-speed rail for only 35 minutes, you would save the five and a half hours it would usually take to drive by car. It's not only time that would be saved, but an average US$842,480 on a single-family home[4] if you stayed in LA and made the commute to work.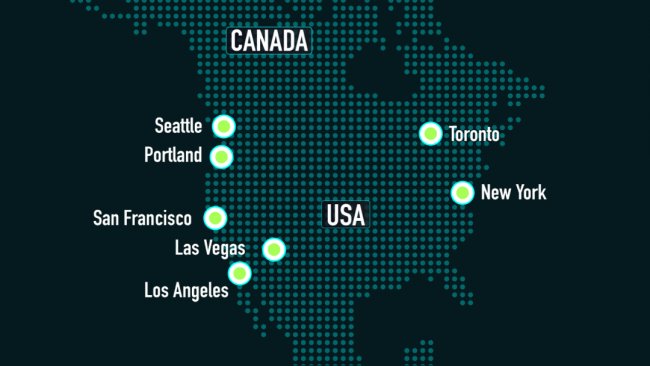 Europe
When you consider that a regular journey between Rome and Madrid could take up to 26 hours on typical public transport, 19 hours in a car and 2 and a half hours via plane, you can see why most travellers struggle to see all of Europe in one go. If high-speed rail were to be incorporated across that journey, travel time would be diminished to a mere 2 hours, 1 minute and 46 seconds. Not bad, if you plan on having lunch amidst the Roman ruins before making it to Spain in time to catch a soccer game.
When it comes to cramming in as many activities into your next Euro-trip as possible, consider this: If you took a high-speed train from London to Paris, you could walk around the Eiffel Tower about eight times before the standard bullet train would have arrived at the station.[5] A trip to Paris, anyone?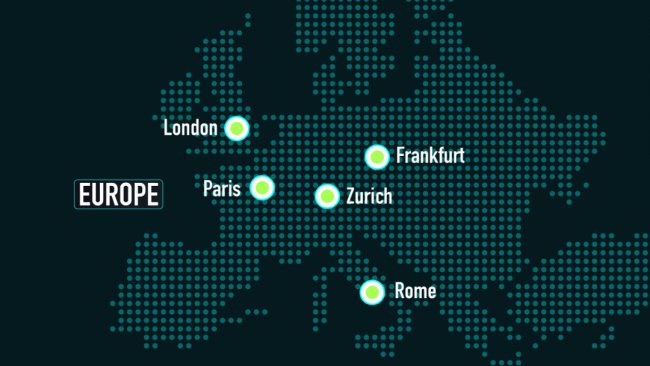 New Zealand
Some might say a country the size of New Zealand may not need a high-speed train, but when you look at the time you could save when whipping about to visit the 'rellies', you might think differently. A popular route for tourists and locals alike, Wellington to Auckland generally takes 8 hours by car and 1 hour on a plane. If you could make the trip at 1,000km/h, it would take a (very short) grand total of 35 minutes and 42 seconds.
As for the South Island, those who live in Christchurch but work the snow season in Queenstown could make the commute in just under 24 minutes.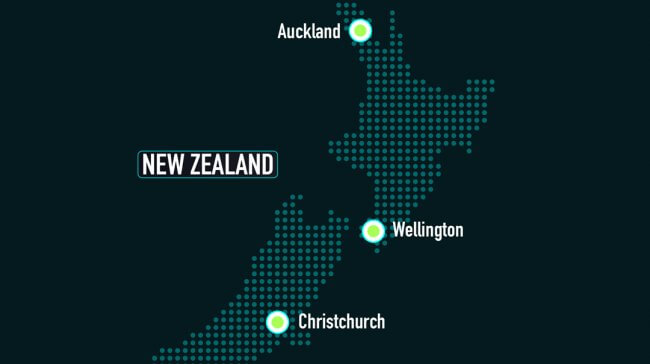 Australia
Think you could never afford to work in Sydney because of house prices? Across all housing types you could save AU$369,669 on housing[6] if you lived in Brisbane and commuted under an hour to Sydney on the high-speed train.
Is high-speed travel kinder to Mother Nature?
Sure, shorter travel times are the dream for holidaymakers and workers alike, but does high-speed travel work in our favour towards building an environmentally sustainable future? Eurostar, the high-speed rail service connecting the UK to mainland Europe, says a 300km/h high-speed rail journey from London to Amsterdam emits 80% less carbon per passenger than an equivalent flight.[7] Of course, this doesn't factor in the impact of construction of infrastructure.
Visit comparethemarket.com.au to see the full list of countries, cities and calculations observed during the research process, as well as a comprehensive look at environmental implications and technical possibilities across each country.
Sources
[1]
Virgin Hyperloop One – Virgin Hyperloop One Commits to Becoming World's Most Energy-Efficient Mode of Mass Transportation: https://hyperloop-one.com/virgin-hyperloop-one-commits-becoming-worlds-most-energy-efficient-mode-mass-transportation
[2]
Compare the Market looked at the world's busiest travel hubs globally (https://www.oag.com/pressroom/oag-busiest-international-air-routes-revealed) as well as in South Korea (OAG. 'South Korea is Home to Busiest Route on the Planet')
[3]
Osaka Castle methodology: Based on average walking speed times of 75 metres (246 feet) per minute, as per Google Maps. The distance measured around Osaka Castle is 753.47 metres (2,472 feet). With the time saved by using a 1,000km/h (621.37mph) high-speed rail compared to public transport, you could have 1 hour 50 minutes 11 seconds spare at Osaka Castle before the standard bullet train arrives.
[4]
California Association of Realtors – January home sales and price report: https://www.car.org/aboutus/mediacenter/newsreleases/2020releases/january2020sales
[5]
Eiffel Tower methodology: Based on average walking speed times of 75 metres (246 feet) per minute, as per Google Maps. The distance measured around the Eiffel Tower on walkable paths is 944.11 metres (3,097.47 feet) (from Place de Sydney to around the tower). With time saved by using the 1,000km/h (621.37mph) train compared to public transport, you could have 1 hour 43 minutes 12 seconds spare at the Eiffel Tower before the standard high-speed train arrives at Gare du Nord.
[6]
CoreLogic – The Corelogic February 2020 Home Value Index Results Released Today Confirmed That Nationally, Housing Values Surged By 1.1%, With Values Across Five Of Australia's Eight Capital Cities Reaching A Record-high: https://www.corelogic.com.au/news/corelogic-february-2020-home-value-index-results-released-today-confirmed-nationally-housing
[7]
Eurostar – Eurostar introduces third direct daily service from London to the Netherlands: https://www.europeanrailguide.com/articles/eurostar-launches-third-daily-direct-service-from-london-to-the-netherlands
Did you find this article interesting or helpful?