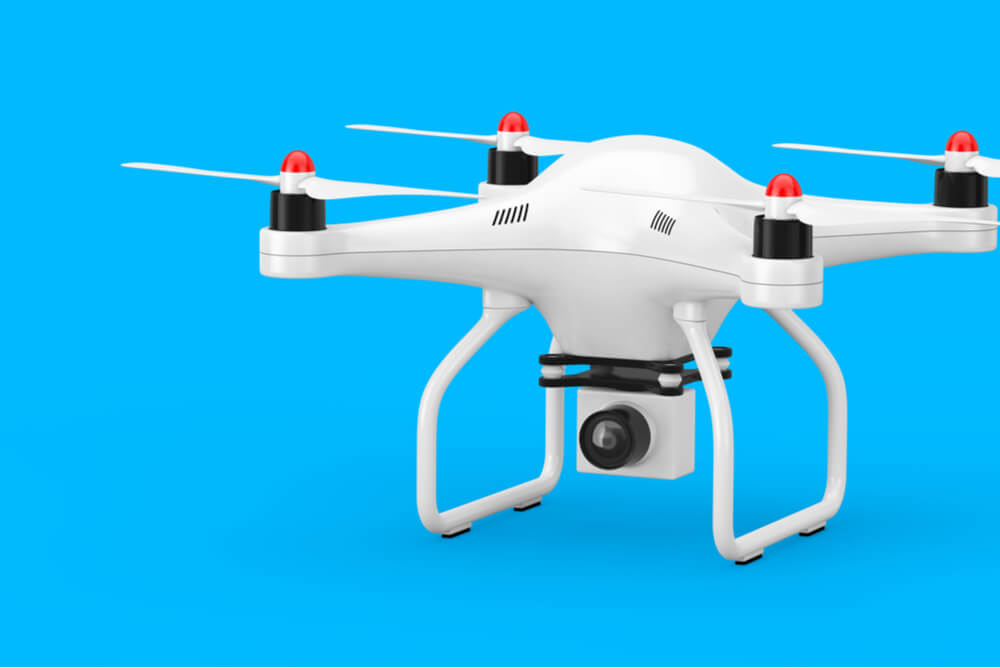 What if, instead of delivery vans or Uber Eats drivers on bikes, Australians could have their purchases delivered to them via drone?
It might seem like something out of science fiction, but it really isn't too far off being made reality, thanks to trial programs currently running in Australia from a drone service called Wing.
What is Wing?
The past few years has seen the introduction of drone delivery service Wing™ in the ACT and Queensland, by Google's parent company, Alphabet Inc.
After finding success in Helsinki and Virginia in the United States, Wing has slowly become established in the home-delivery space in a novel way.
First introduced to the Australian capital in 2019, the drone delivery service brings, via an app, small items and hot coffees to grateful residents craving the convenience of home-delivered goods.
At the time of writing, Wing is only available in Logan (Queensland) and Gungahlin (Canberra), and as of May this year, Logan had already seen 18,000 completed deliveries in 20211 alone.
Wing delivery is largely controlled by a GPS route which means more accuracy and less fuss, and these all-electric drones are seen as a more sustainable option compared to cars and motorbikes.
Wing has a small delivery capacity of 1.5 kgs and delivery times restricted to daytime only, as there are strict air-space laws in place for drones in Australia (see below).
Wing has also recently announced a quieter drone to be deployed in the coming months2, after residents in the ACT complained about the noise pollution these Wing drones were causing.
What are the current drone rules in Australia?
According to the Civil Aviation Safety Authority (CASA), rules for drones are straight forward3:
don't fly more than 120 metres off the ground
fly only during the day and on days that have no clouds or bad weather
keep 30 metres away from others and 5.5 kilometres away from airports and heliports
only fly one drone at a time
don't fly near an area affecting public safety
don't photograph or film people without their permission
keep the drone within visual line of sight.
What if drone delivery was available everywhere?
Drone delivery isn't a new concept: there has already been talk for some time of drones delivering medical goods, equipment and blood samples to hospitals in places like Rwanda, parts of Asia and Switzerland. 4
There has also been a trial by Domino's to deliver pizza via drone in New Zealand.5
So, what would happen if all Australians could order their next beauty product or hot roasted chook via drone? What if drones were weaving in and out of more densely populated cities and suburbs?
Compare the Market spoke with Wing Australia's Head of Government Relations and Public Policy, Jesse Suskin, about what he thinks the future has in store for drone delivery in Australia.
Q&A with Wing's Jesse Suskin
What are the benefits and challenges of drone delivery?
Australia is the drone delivery capital of the world at the moment. We have operations in Europe and America, but [Australia is] the largest operational area.
A lot of the things we're doing here are actually world first, and we're having to figure that out as we go. Some of the questions we're getting, nobody's had to answer them before.
Using autonomous drones in this way is exciting. We let our customers and local businesses really dictate the type of service we offer as well: because the concept is so new, we can actually be good listeners also.
We're not catching up to anything, we're just actually starting it for the first time, and for me personally that's rare because that really doesn't happen that much.
What is the future of Wing in Australia? How do you see the business changing/growing?
We're still growing now, every quarter I'm always surprised. Logan's a great example, we started in three suburbs and we're in over 20 now, maybe 25. With that comes more people.
We've had a good run in Canberra, a good run in Logan, and we're looking at other areas to bring service to. The pandemic again has put this in a new light I think for a lot of people, cities and local governments, and we do get a lot of requests for service.
Why have other cities not seen Wing drone delivery yet?
Logan was a big step for us: it's the 10th largest LGA in Australia, it's hundreds of thousands of people, and it's the fastest growing city in Queensland and one of the fastest in Australia. I do think we will start to look at other places and perhaps bigger places in the coming months.
We're in a very highly regulated space, so expansion takes a lot of work. We want to make sure that all of our regulators are up to speed with what we're doing. We also like talking to communities, and we want to go to places where people would find this helpful.
Sources
Logan office of economic development, 'Drone delivery service Wing expands to more suburbs',  May 2021
Brisbane times, 'Drone delivery service Wing launches less noisy drones to more suburbs',  May 2021
CASA 'Drone Rules',  August 2021
Drone advice 'top 10 medical drone delivery companies', January 2019
Dominos 'Pizza-by-drone a reality with world-first customer deliveries in New Zealand',  November 2016
Did you find this article interesting or helpful?