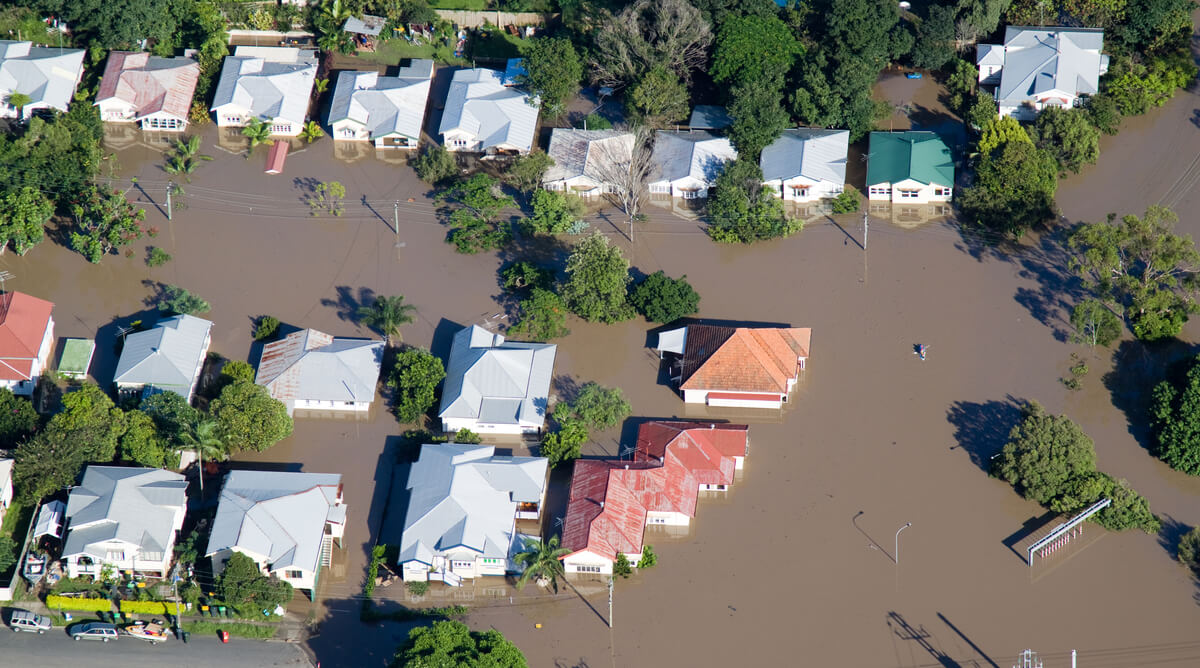 The severe recent flooding and rain in Queensland and New South Wales has been a significant driver of Australians reviewing their insurance cover, but many are still facing affordability issues.
According to Compare the Market's latest quarterly Bill Shock Tracker survey, 18% of respondents said they could not afford insurance.
This comes after the recent flooding catastrophes in South East Queensland and New South Wales, which according to the Insurance Council of Australia (ICA) resulted in more than 200,000 claims being made across home & contents, landlord and car insurance, worth more than $3.3 billion.
Compare the Market's general insurance expert Stephen Zeller says a lot more can be done to ensure insurance is more available and affordable for Australians.
"Not being able to afford the right insurance is a serious issue and leaves the people most vulnerable to these disasters on their own to recover," Mr Zeller said.
"The vast majority of the hundreds of millions spent each year for disaster funding goes towards clean-up and recovery, but it's prevention and mitigation that will do the most to help with affordability.
"While there are promising developments already, such as the $10 billion cyclone reinsurance pool in Northern Australia, Australia should also look to other measures like better flood levees and sea walls, better risk mapping and disclosure, changing building codes in high-risk areas and so on.
"Lowering the risk for insurers should lower the cost for the customer."
According to ACCC data, insurance is more likely to be unaffordable in regions more prone to natural disasters, meaning those who need it the most tend to miss out.
In Northern Australia for example, where extreme weather is more common, about 20% of buildings are not insured compared to 11% across Australia as a whole.
The Climate Council meanwhile projects that between 5-6% of all homes in Australia will be deemed 'uninsurable' by 2050.
See also: Why renters are more vulnerable to damage during floods
Severe weather also causing Aussies to review their cover
Of those who can currently afford insurance, more than a quarter (27%) said these weather events caused them to consider their insurance policies in some way.
While more than half of respondents (55%) said their insurance had not been impacted, 16% said they had reviewed their cover in response, 7% said they had already increased their level of cover, and 4% said they had taken out cover when they didn't have any before.
Mr Zeller says it is encouraging to see so many people taking the time to think about their insurance following these crises.
"Most people don't think about their insurance very often if at all, so just under 30% is actually quite a high number," he said.
"Many of the claims arising from these disasters would have been made from people who might've thought they didn't need it before the floods, while many more might've had insufficient cover or no cover at all.
"Climate experts believe these disasters could become more common. It may be worth reflecting on your household emergency plan, to make sure you and your family are prepared for the worst, and if there's anything you can do to better protect your property.
"Flood resilience should be a top priority for anyone planning renovations in affected areas."
---
For more information, please contact:
William Jolly | 0405 968 369 | [email protected]   
Compare the Market is a comparison service that takes the hard work out of shopping around. We make it Simples for Australians to quickly and easily compare and buy insurance, energy, travel and personal finance products from a range of providers. Our easy-to-use comparison tool enables consumers to find products that best suit their needs and back pocket.
Did you find this article interesting or helpful?