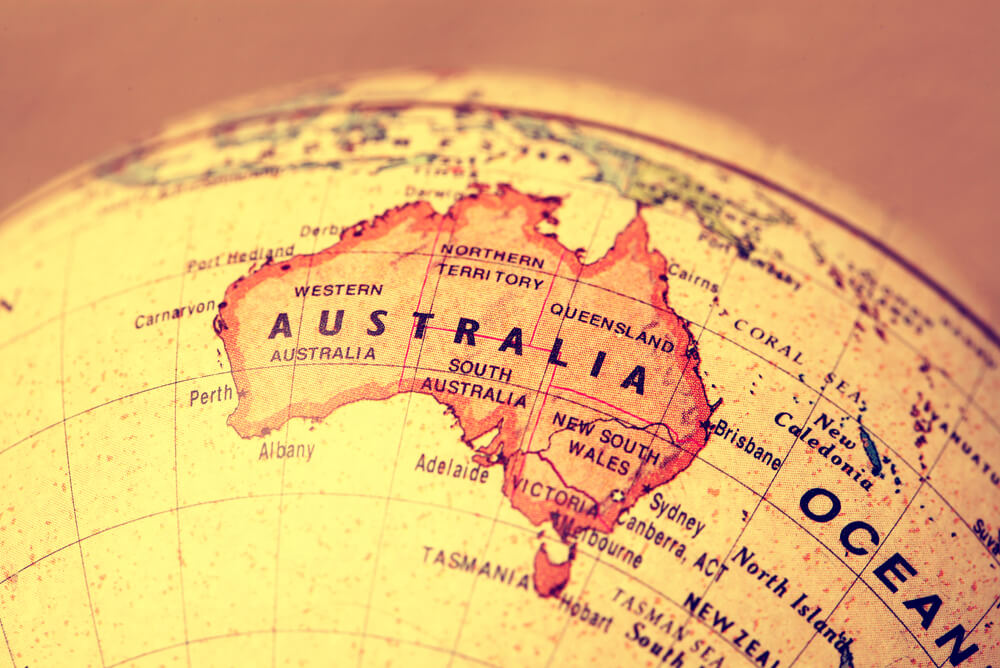 International borders are set to open in Australia as early as November, according to the Prime Minister's Office.
Prime Minister Scott Morrison announced border restrictions would lift in November for states that achieve their vaccine goals, as Australia enters 'Phase C' of its National reopening plan.1
"Many countries around the world have now safely reopened to international travel and it will shortly be time for Australia to take the next step," The Prime Minister said.
"To enable fully vaccinated Australians to travel, our government is finalising new arrangements."
According to Mr Morrison, states and territories are expected to be ready for the following:
Seven-day home quarantine for Australian citizens and permanent residents fully vaccinated with a vaccine approved for use in Australia or 'recognised' by the Therapeutic Goods Administration (TGA);
14-day managed quarantine for anyone not vaccinated or vaccinated with a vaccine not approved or recognised by the TGA.
"States and territories will begin this program at different times given their varying vaccination rates but we expect the system to commence in November," he said.
"The Government's intention is that once changes are made in November, the current overseas travel restrictions related to COVID-19 will be removed and Australians will be able to travel subject to any other travel advice and limits, as long as they are fully vaccinated and those countries' border settings allow."
New South Wales and Victoria are imminently reaching 80% of their population vaccinated at double doses, and with trials already underway in NSW and SA to see if a seven-day at-home quarantine is achievable, there is a definite air of anticipation brewing.
What do open borders mean for Australians?
Since March 2020, Australian borders have been closed to foreign arrivals, throwing travel insurance companies, travel agents and airlines into chaos.
Initially, and earlier this year, the border restrictions on Australia were looking to lift in 20222, and vaccine incentives were put in place to whet the appetite of Australians unsure about getting the jab.
Whether the incentives, the promise of resumed international travel, or the end to lockdowns in certain states was a key motivator in receiving both vaccines, it's clear that the majority of Australians crave life to return to 'normal'.
However, the new normal of living with COVID-19's effects on society will be far-reaching, particularly on the travel and tourism industries.
A recent report by the ACCC, said the domestic airline industry has been brought to a standstill following lockdowns and the usual steady stream of travellers drying up.3
According to the ACCC's report, passenger numbers in April 2021 were just 23% of what they were two years prior.
A report by Tourism Research Australia corroborated these findings and stated that the loss of overall spend for the COVID-19 period, to the tune of $38.3 billion, has created a 36% drop in overnight spend domestically.4
With recurring border closures and lockdowns to blame for most of these losses, it seems likely that many will be pinning their hopes onto international travel resuming to and from Australia.
Airlines to get more competitive
The ACCC'S report also outlines a potential change to the competitive direction of the airline industry, following a statement released by Virgin Australia in August introducing three new tiered options for the economy traveller: Choice, Flex and Lite.5
According to Virgin, the three choices created; would give customers the option on the type of airfare they want. Along with different options to make each tier attractive in some way, whether that is flexibility in booking, a lower price-point, or the opportunity to gather more frequent flyer points.
"Today we're putting the power back in the hands of our customers by leaving it up to them to choose what they want," a Virgin spokesperson said.
"If they don't want a checked bag or seat selection, they won't have to pay for it – it's that simple.
"If they prefer to keep the extras, there are great value inclusive fare options available…Every customer is unique and has different needs and budgets, and we want to welcome all of them onboard to experience our award-winning service, in the way that best suits them."
Sources
1 Media Release, Prime Minister of Australia, Accessed October 2021
2 Australia won't reopen to international travel until 2022, The Points Guy, Accessed October 2021
3  Airline competition in Australia – September 2021 report, ACCC, Accessed October 2021
4  Travel by Australians, Tourism Research Australia, Accessed October 2021
5 Virgin Australia onboards new Economy airfares to offer more options and great value, Virgin Newsroom, Accessed October 2021
Did you find this article interesting or helpful?