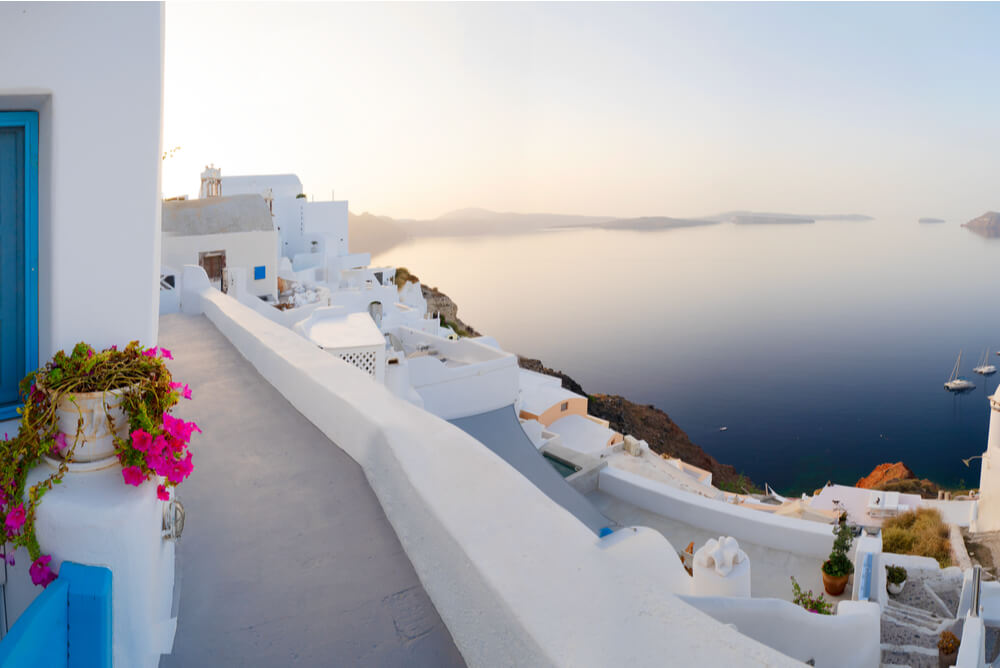 With international border restrictions set to ease later this year, there is hope for a 'normal' life and the freedom to travel once more. Australians everywhere are filled with excitement as their wanderlust bug will soon be fed.
Vaccine incentives, a steady push to follow mandated guidelines from government bodies has had a mostly positive reception from citizens and left countries such as Australia2, USA4 and Fiji3 feeling safe enough to re-open again.
There have been controversies and hesitancies around the COVID-19 vaccine. Still, according to the New York Times' COVID Vaccination Tracker1, as of October 20, 2021, 3.77 billion people have had at least one dose of a coronavirus vaccine, which is almost half the world's population.
These promising results mean that slowly but surely, there is confidence increasing for the travel and tourism industries to return to pre-pandemic levels sooner rather than later.
Feeling overwhelmed? You're not alone
The thought of borders reopening across the country may seem overwhelming, especially with the uncertainty of what might happen if an influx of tourists arrive, looking to spend time on our shores. However, it may also be equally overwhelming to think about travelling yourself, and spending time away from home.
Let's help you get prepared and give you an idea on what to expect.
Vaccine certificates are now available
Currently, in Australia, there are limited ways to show if you've been vaccinated against COVID-19. If you're eligible for Medicare or subsequently have a MyGov account linked to your health records, you can access your immunisation history online. The digital certificate is available for your iPhone's Apple wallet, or to save onto your Android device. You can print through the official Medicare app, or through the MyGov website.
A statement was recently released by the Department of Foreign Affairs and Trade (DFAT), that the "gold standard" of vaccination proof is going to provide a "secure and internationally recognised proof of their COVID-19 vaccine history."  This Quick Response (QR) code, which is currently available, is also tied to your Medicare account and will be the next step to ensuring your safe entry into another country.
Next steps
It would be a good idea to monitor Smartraveller.gov.au and government websites for any changes to restrictions and vaccine limitations that may occur for those wanting to head overseas for a much-needed break. While the USA has said they would allow all who received a World Health Organisation-sanctioned vaccine into the country, this may not be the case for all countries.4
It's important to note – For those keen to travel to Australia, there are limitations on what the Therapeutic Goods Administration (TGA) has approved in terms of administered vaccines. As of October 2021, the Moderna, Pfizer, AstraZeneca, and Johnson & Johnson vaccines are listed as acceptable and recognised vaccines.5
For those wanting to travel to Europe, in most countries in the Schengen Area, European Medicines Agency (EMA)-approved vaccines (Pfizer, Moderna, AstraZeneca, and Johnson & Johnson) will be accepted by these countries. Some European countries will even accept WHO-sanctioned vaccines (Covishield, Sinopharm, and Sinovac) on top of EMA-approved ones, much in line with the USA.6
Travel insurance is just as important now than ever
For those ready to travel overseas, it's still important to consider travel insurance. Fast Cover's Chief Operating Officer, Craig Morison says that it is a positive sign that international flights are selling tickets and the government is soldiering ahead with a reopening plan. However, the importance of travel insurance remains the same, with an ever-increasing focus on medical cover.
"Unfortunately, many travellers, even those who are fit and healthy, end up in an overseas hospital bed from illness or injury," Mr Morrison said.
A pre-pandemic report released by Quantum Market Research relating to travel insurance and travel to South-East Asia, found that 1 in 10 Australians went without any travel insurance. Of those travellers, it was found that 1 in 8 – expected to be reimbursed by the Australian government should they require medical attention.7 These results indicate that despite knowing the importance of travel insurance and being open with your insurer about any medical issues before leaving for your holiday is as relevant as ever, if not more so, now we are facing a post-pandemic world.
Morrison expresses, "There has been lots of uncertainty with the entire travel industry over the past 18 months with it being shut down. But there have also been many challenges in healthcare systems as countries around the world grappled with COVID-19 and continue to deal with outbreaks."
With these challenges it's important to remember this when considering your travel insurance, as the world opens with a new outlook. "Emergency medical, repatriation and emergency assistance are a priority".
Travel insurance is designed for the unexpected and the importance of travel insurance remains the same as we start to travel again. Having cancellation cover in place if you become ill or injured and you can't travel or there's a volcano eruption that means you can't go on your holiday is a good safety net to have."
When you book your next holiday, it's also a good idea to consider travel insurance when you do. As for where Australians will be able to travel to, details around destinations and dates is changing almost daily and this uncertainty will be around for some time.  Overall though, the news is great for those keen to venture off-shore.
"There will be several good options for holidays in 2022 with countries in Western Europe and the USA, Canada, UAE, Japan and South Korea likely welcoming Australians. However, there could likely be a delay before cruises and travel to third world countries recommence." Morrison said.
Despite the global setbacks due to COVID-19 and the effects this virus has had on humanity, we still witness the hope of a world "re-opening". While there is still uncertainty about how this would look as we once remembered it – we're definitely ready to explore again, safely and well informed.
Sources
1 Tracking Coronavirus Vaccinations Around the World, The New York Times, Accessed October 2021
2 Next Steps to Reopening the World, Prime Minister of Australia, Accessed October 2021
3 Fiji to open to Australian tourists from December 1, Vanessa Brown and AFP, Accessed October 2021
4 U.S. will accept WHO-approved COVID-19 vaccines for international visitors, Reuters, Accessed October 2021
5 COVID-19 vaccines undergoing evaluation, Therapeutic Goods Administration, Accessed October 2021
6 EU Travel: Covishield, Sinopharm & Sinovac Vaccines Are Most Widely Accepted by EU Countries After Those Authorised by EMA, Schengenvisainfo, Accessed October 2021
7 Insurance Council of Australia & DFAT Traveller Behaviour in South East Asia Report, Quantum Market Research, Accessed October 2021
Did you find this article interesting or helpful?