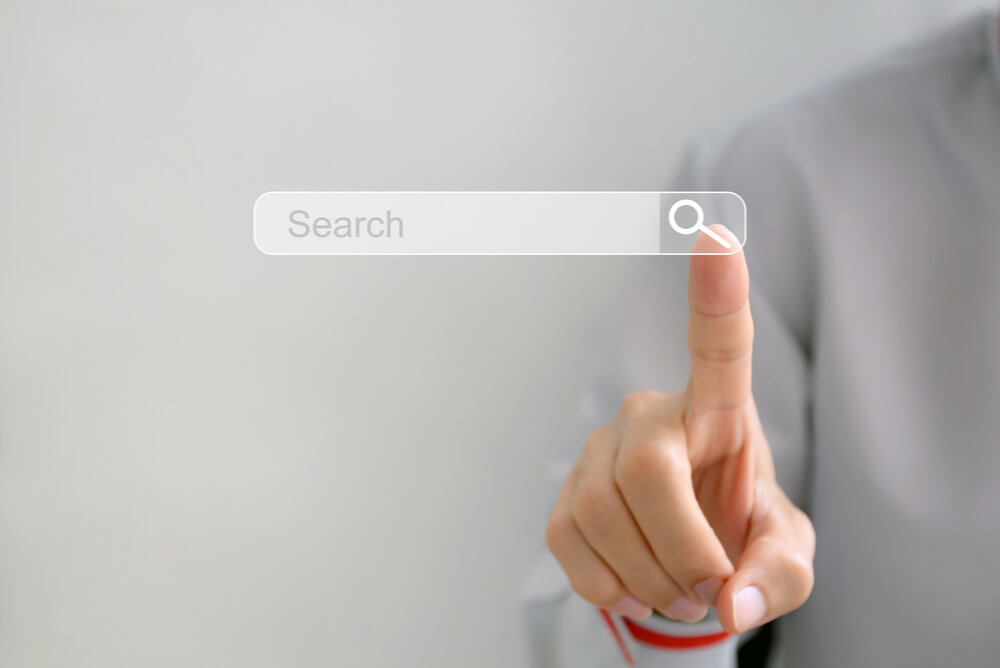 Over the last month, millions of Australians across our most populous states have all been plunged into snap lockdowns at some point, with many remaining in one.
We know all too well at this point that when a lockdown is announced, businesses close, some jobs are lost and money automatically becomes just a little bit tighter for some households. With these lockdowns in place and our households isolating at home, it allows for more screen time for many people, so what happens when you combine those two things?
We looked into Google Trends data over both the past week* and the past 30 days** (until 10 August 2021) to find out what money-related terms people are searching for in lockdown.
---
*Google Trends created a dashboard titled 'The Australian Economy and COVID-19‬‬: Economic factors in search' which tracks search for key terms related to finances over the past week, up until 10 August 2021.
**We have then compared the results for these key terms over the previous 30 days. 
Due to the sampling mechanism of Google Trends, top and rising results – even those historically – are subject to change. Data was gathered on 10 August 2021.
---
Personal finances – what are Australians searching for?
Google Trends' report1 found that over the week to 10 August, the key search terms for personal finances included 'Mortgage Deferral', 'Rent Relief', and 'Bankruptcy'.
Surprisingly, mortgage deferral search is just as high now, as it was during the peak COVID-19 periods; this could be due to recent lockdowns and new bank announcements. The Australian Banking Association (ABA) last week revealed more than 14,500 mortgages had been deferred since 8 July 20212.
While Google Trends doesn't allow the representation of the exact number of searches, it does rank searches in terms of popularity between 0 and 100.
At 100 (top rated), searches for Mortgage Deferrals over the past seven days in NSW were at their peak, followed by:
ACT (99)
Queensland (85)
Western Australia (81)
Victoria (78)
And South Australia (76)
'Rent relief' was a popular search in Victoria (100) over the past week, followed by NSW (47), while 'Bankruptcy' has also been a frequent search in the past 30 days as the graph below shows:
Interestingly, the new digital lender 'Nano Home Loans' is classified as a breakout search term over the past 30 days after they revealed it had hit $100m in loans under management in just over a month3.
'Recession' tops searches about the economy
Reserve Bank Governor, Philip Lowe might have downplayed Australia's chances of entering another recession later this year4, but that hasn't stopped Australians from googling it.
Searches for 'Recession' over the past week are near the highest they've been since Google first started recording this data in 2004, with the ACT (100), NSW (92), Queensland (86), South Australia (81) and Victoria (77) all wanting to learn more.
Searches for recession are as high as they were during the economic crisis of 2020.
For other search terms, searches for 'GDP' and 'Unemployment Rate' remain consistently high: Unemployment as a topic has increased 150% in search over the past 30 days, while CPI searches are projected to increase, likely due to recent news around annual inflation reaching 3.8%.
Investing and the stock market
Australians seem keen to put away as much money into the stock market as they can if recent Google Searches are anything to go by.
Over the week, searches for American Index 'DIJA' (the Dow Jones) are near peak popularity.
Searches for the ASX 200 and All Ords – Australian indexes – are comparatively low, but by looking at 30-day data, searches for ASX 200 index were at peak popularity on 20 July (100).
Tasmanians (100) are the keenest on investing in Australian shares based on search activity from the previous 30 days, followed by WA (77) and the ACT (70).
Over the past week, we witness that 'Investing' has been a more popular search term than 'Saving', although saving has been slightly more popular over the past month (51 vs 50 on average).
For those who were more interested in investing, the following shares, indexes and companies have seen the biggest rise in search numbers over a 30-day period:
Square: +950% (likely due to its purchase of Afterpay5)
PayPal: +200%
VAS: +3,450% (VAS is an Australian exchange-traded fund)
Webjet share price: +350%
Z1p (Zip) share price: +250%
Australians still on the lookout for jobs
According to the Google Trends report, search terms related to job hunting and employment are high, with frequent searches in the Northern Territory (100) over the past seven days in particular.
The most popular search queries in the past 30 days include:
Job Saver (breakout, as it was only recently announced)
NSW skilled occupation list (breakout)
I work for NSW health (+3,350%)
ASIO jobs (+3,300%)
NAB careers (+3,250%)
ANZ careers (+3,200%)
NSW government jobs (+3,100%)
JobSeeker Payment (+400%) and JobKeeper (+250%)
gov.au (+250%, also over the past week)
Job search sites (+90%)
Unfortunately, the loss of jobs due to these snap lockdowns has seen searches for unemployment benefits increase 160% over the past 30 days, nearing the peak seen during 2020.
Searches for the JobSeeker payment are also up 70% on the previous 30 days.
---
Sources
Photo via Shutterstock
Google Trends, 'The Australian Economy and COVID-19: Economic factors in search', data mentioned accurate as of 10 August 2021.
Australian Banking Association, 'Banks offer loan deferrals as lockdowns continue', 6 August 2021.
Nano Digital Home Loans, 'Nano's digital processing hits $100m in loans in just over a month', via The Australian, 9 August 2021.
Reserve Bank of Australia, 'Opening Statement to the House of Representatives Standing Committee on Economics', 6 August 2021.
Square, Inc, 'Square, Inc. Announces Plans to Acquire Afterpay', 2 August 2021.
Did you find this article interesting or helpful?