43% of Aussies prioritise their significant other's health and general wellbeing over their own
37% have missed an event, appointment or meeting to take care of their significant other
35% have lent their partner more than $2,000
Being in a relationship means some give and take, and a lot of compromise! But just how far are we prepared to go for our partner both financially and health-wise?
A survey of an independent, nationally representative panel of 1,000 Australians commissioned by leading comparison site comparethemarket.com.au[1], asked respondents how they had gone above and beyond for their partner and if they put their needs above all else.
Surprisingly, nearly half (43%) of Aussies prioritise their significant other's health and general wellbeing over their own. In terms of how much they care, a whopping 57% have bought their partner's medicine and supplies at a chemist. A further 45% have organised a doctor's appointment on their partner's behalf and 17% have supported their loved one through a diet or eating plan.
It seems that we're not afraid to skip out on activities either to take care of our beloved, with 37% missing an event, appointment or meeting to be there for them. Another third (33%) have taken a day off to take care of their partner when they were sick.
The devotion and help doesn't stop there with almost a fifth (19%) of respondents admitting they had written their partner's resume or helped them apply for jobs. Money wasn't an issue either for respondents, with 19% of Aussies lending their partner cash. Of those providing financial help to their spouse, 35% had lent more than $2,000.
Couples should be mindful to not tip the scales when it comes to managing the financial, health or 'life administration' load in the relationship. Start looking at how you can both equally contribute to various household finances such as an electricity bill or home loan. Putting both of your names on these types of services makes you both accountable and even responsible for the debt accrued too[2].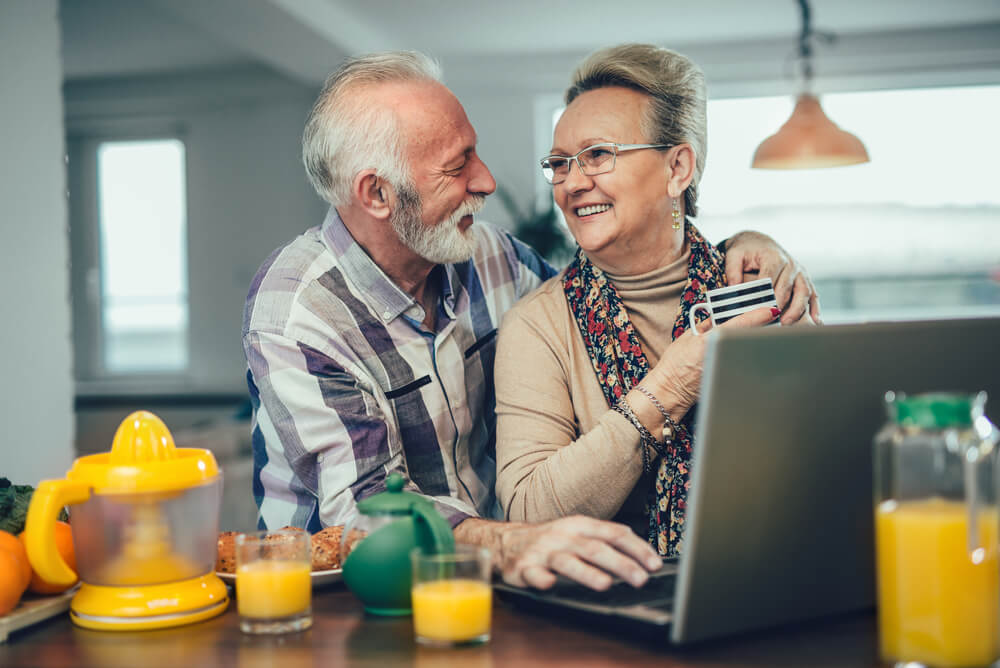 Consider how a joint account could benefit the two of you when paying for these costs – you'll  generally pay fewer fees with using just one account[3] and it can also make bigger payments such as the mortgage and utility bills easier to manage.
Anthony Fleming, health expert at comparethemarket.com.au says that taking care of our partner sometimes becomes second nature to us, and that we don't even realise we're doing it. With nearly half of people in relationships prioritising their loved one, it may be time to reflect on how we can take care of our own health and wellbeing too.
"It's important while in a relationship that there is give and take to support the financial, physical or emotional health of both people. If one person is making all the sacrifice it can lead to resentment – for example, if we begin to lose more and more savings to support a partner who is financially irresponsible, or don't have the opportunity to keep active and healthy while prioritising their wellbeing, we may end up worse off or even frustrated with our significant other."
Looking to the demographic results and interestingly, over half (53%) of men said they prioritised their partner's health and wellbeing above their own, compared to just a third (33%) of females. More males would regularly take days off to take care of their significant other, with 37% admitting to doing this.  This may be due to more women being out of the workforce or working part time – recent research shows that of the 47% of women employed in Australia, nearly half (21%) work part time[4]. Therefore, they may not need to take days off as often to care for their partner. However, interestingly far more women were prepared to book doctor's appointments (at 54%) and create eating plans (at 23%) to improve their loved one's health.
"It's natural to worry and our latest results show that many of us are concerned about our partner's diet and lifestyle in particular. The services available as part of select extras policies can help get both of your hearts beating, with cover towards diet and nutrition, and physiotherapy to help improve your health." Anthony explains.
"Look to comparison services too such as comparethemarket.com.au to see how you could both save through your various products and insurances. Health insurance for example could be a great way to start, depending on your circumstances. With the average couple in Australia paying approximately $4,264 for a combined health insurance policy[5], it may be time to start reviewing your options as a team!"
Spotlight on Kylie (Mount Louisa, QLD) and David – Craigieburn, VIC
Kylie is 38 years old, married, and has been with her partner Darren for 12 years. Kylie is a retail manager in Mount Louisa, Queensland and has stepped down in her job in the past to take care of her husband's son. She has also looked after Darren when he was recovering from a leg injury for 5 weeks, resulting in Kylie missing her work Christmas party. She has previously lent Darren $2,000 to help fix his car but knows he would do the same for her if she needed financial help too.
David is 36 years old, married with two kids (9 and 6 years old) and is a full time admin assistant. David has been with his wife Rachel for 18 years and lives in Craigieburn, Victoria. David will often take days off at work to take care of his wife when she's sick, or look after the kids. He has also missed meetings at work and will skip almost anything to make sure his wife is doing OK.
Sources
[1] Conducted by Pure Profile – Jan 2020
[2] ASIC: MoneySmart.gov.au – Relationships and Money (February 2019): https://www.moneysmart.gov.au/life-events-and-you/families/relationships-and-money
[3] ASIC: MoneySmart.gov.au – Joint Accounts (March 2018): https://www.moneysmart.gov.au/managing-your-money/banking/joint-accounts
[4] Australian Government Workplace Gender Equality Agency: Gender workplace statistics at a glance (August 2019): https://www.wgea.gov.au/data/fact-sheets/gender-workplace-statistics-at-a-glance
[5] Research commissioned by comparethemarket.com.au and conducted by IPSOS Mori in January 2020. Including singles, couples, family and single-parent family policies
Did you find this article interesting or helpful?