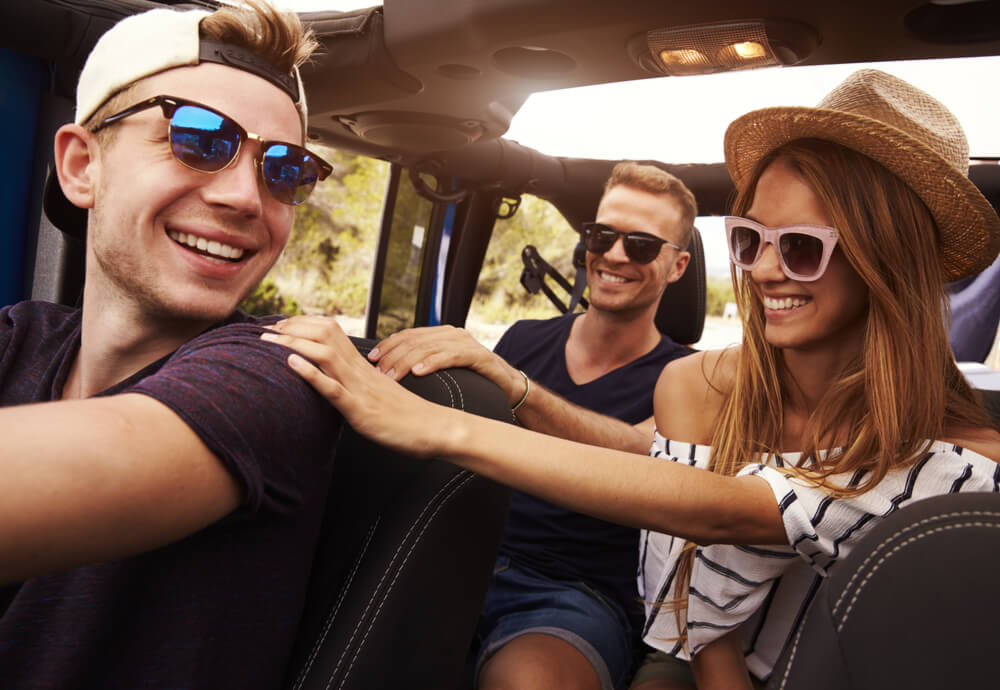 Given that covering younger drivers costs more, it's unsurprising that 73.29% of drivers won't let anyone younger drive their car,* according to data from Compare the Market.
The cost of car insurance is based on numerous factors. Some of these are beyond your control, but there are some things you can control – such as who you let behind the wheel.
* Based on car insurance purchased through Compare the Market's car insurance comparison service between 01/01/2019 and 30/06/2021.
People in their 20's are the most restricted age-group
Almost 75% of cars in Compare the Market's data had the ages of drivers restricted. The most likely to be restricted from driving someone's car were people aged 21 to 29. The chart below shows which age restrictions car owners chose to implement on their car insurance policy.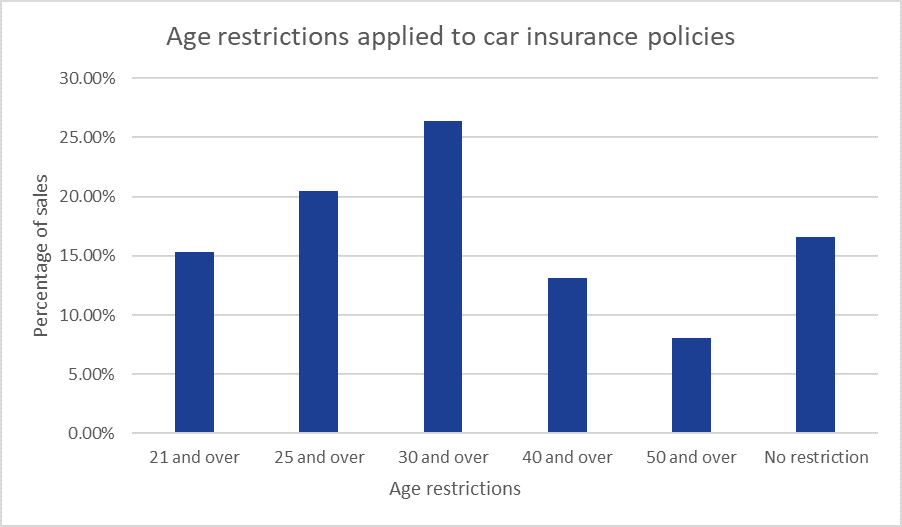 Notes: Based on car insurance sales conducted through Compare the Market between 01/01/2019 and 30/06/2021.
As the data shows, car owners are more likely to restrict anyone in their 20's from being behind the wheel.
This is because younger drivers in their early 20's face the highest car insurance premiums due to a lack of experience and a higher representation in crash statistics.1 While you may not be in your 20's, allowing someone who is to drive your car, can increase your car insurance premiums.
Excluding younger drivers can help reduce the cost of your insurance. It can also help you avoid paying an additional younger driver excess payment if you need to make a claim.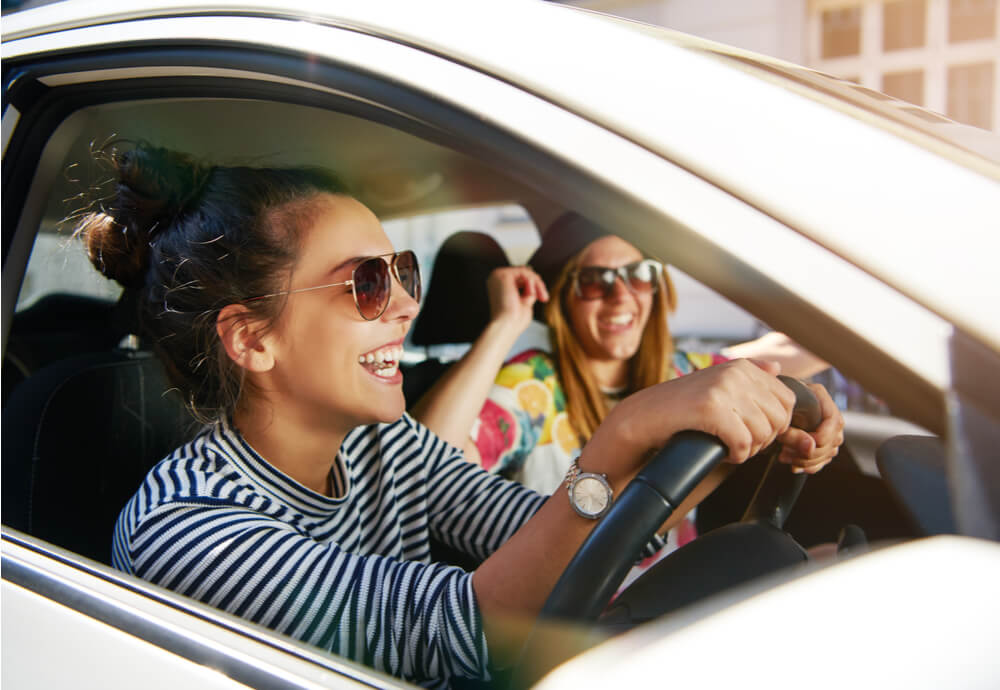 Do higher age restrictions make a difference to insurance premiums?
Setting an age restriction that blocks drivers in their 20's (i.e. All drivers must be 30 and over) will save you money on your car insurance, but having an even higher age restriction (i.e. all drivers must be 40 and over) can also have an impact on your insurance premium. Compare the Market's General Manager of General Insurance, Stephen Zeller, explains.
"While not all car insurance brands have the same age restriction options available, adding higher age restrictions will likely reduce premiums. Reducing the number of people who can drive your car can reduce the risk to insurers, which can save you money."
"Age restrictions won't be right for everyone. Parents with teens and young adults learning to drive or who need to borrow the car will have to list their children on their policy."
More ways to save on car insurance
There are ways for you to lower your car insurance premiums. Classic examples include:
increasing your excess payment
choosing a low-kilometre policy and sticking to the reduced kilometres
installing alarms and immobilisers
For more ways to save on your car insurance premiums, check out our guide on the do's and don'ts of car insurance.
Sources:
1 Younger and novice drivers. Centre for Road Safety, Transport for New South Wales, New South Wales Government. 2021.
Did you find this article interesting or helpful?