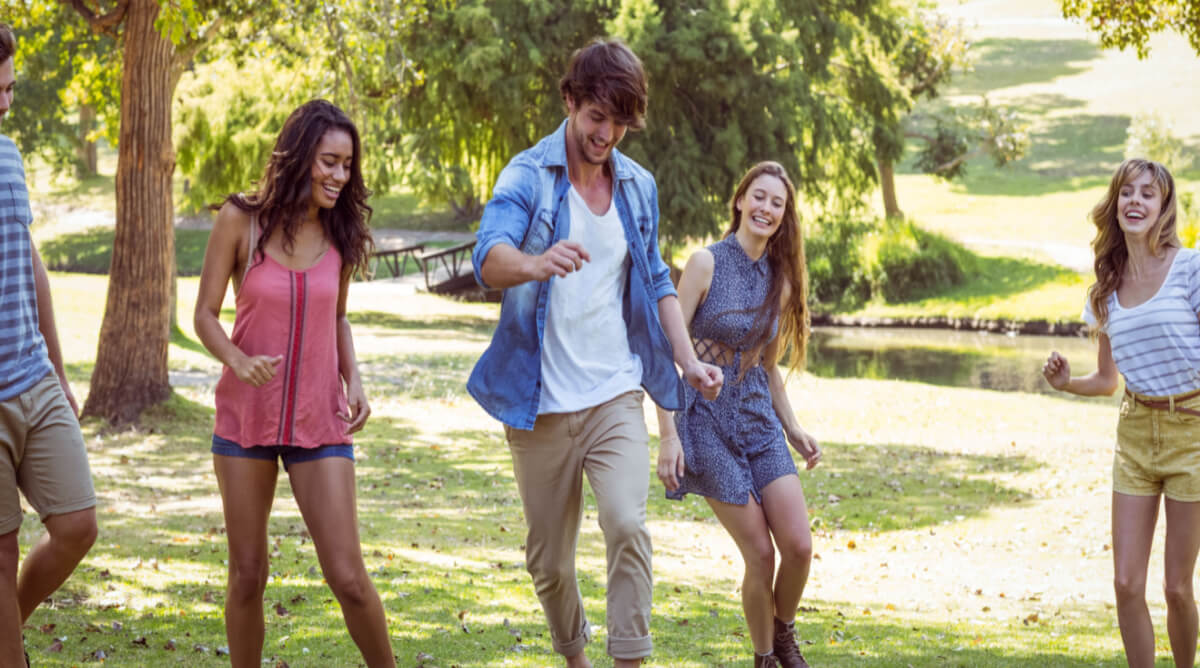 Innovative new products are entering the market to shake up the status quo and change the way people pay for accident cover.
One such product is Flip, which claims to be Australia's first 'on-demand' insurance policy and is very different to health insurance.
This means you can choose to pay for cover when you think you're most likely to need it. For example, you might buy cover when you're taking on a high-risk activity or sport like bungee jumping or skateboarding.
Flip's Accidental Injury policy has two main cover options:
The Day Pass, which costs $6 per day, lets you turn it on for the specific days you want to cover up to $20,000
Always On Subscription, which costs $9 per week, but provides full-time cover up to $40,000 cover on certain days.
But, as most health issues are totally unexpected, the pay-as-you-go model won't be a suitable option for everyone.
Traditional private health insurance is designed to cover a huge range of benefits, such as mental health, physiotherapy, pregnancy, orthodontics, and much more.
Flip on the other hand is currently only designed to cover accidental injuries. It does not cover:
Injuries that already existed prior to the cover
Injuries not caused by accidents, such as general wear and tear or conditions such as fainting
Anything that is not an injury, such as an illness or cover for an x-ray
Flip only provides cover for injuries caused by accidents. For example, if you developed shin splints playing a team sport, you wouldn't be covered because the injury formed over time.
Compare the Market's health insurance expert Anthony Fleming said it was great to see insurers creating new products to support people with different needs.
However, he said traditional health cover would continue to play a crucial role for millions of Australians who wish to be covered for a broad range of health issues, and that newer products like this won't always offer as much protection.
"Private health insurance offers a wide range of benefits out there for different people," Mr Fleming said.
"Importantly, traditional health cover gives you the certainty that you can get the help you need year-round.
"Flip on the other hand is much more targeted, focusing specifically on accidental injuries for short periods. When you start paying for it, you're covered from that moment until you cancel it, but the overall cover it offers you is much less than the typical health insurance policy.
"This type of cover could be great for certain people who want cheap cover for short spurts, but it's not going to be suitable if you want assurance about care access every day."
Mr Fleming said it's crucial to compare your health cover options thoroughly based on your own needs.
"Carefully consider the amount you can claim under your cover. If the payout is low, you might still be left with large out-of-pocket costs in the event of an accident," he said.
"Have a good read of the terms and conditions and consider what kind of cover is most important for you, both now and in the future."
"Cheaper isn't always better. Compare the cost of paying for these different products against the potential benefits and make sure you're getting value."
Read Flip's terms and conditions here.
For more information, please contact:
William Jolly | 0405 968 369 | [email protected]   
Compare the Market is a comparison service that takes the hard work out of shopping around. We make it Simples for Australians to quickly and easily compare and buy insurance, energy, travel and personal finance products from a range of providers. Our easy-to-use comparison tool enables consumers to find products that best suit their needs and back pocket.
Did you find this article interesting or helpful?