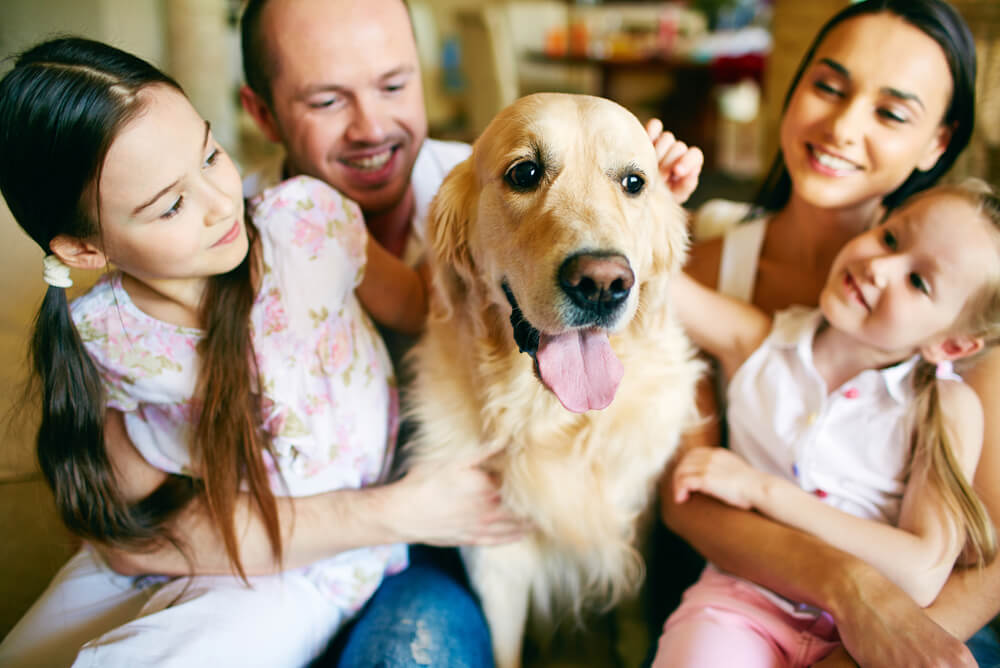 Wannabe property-buyers aren't just looking for themselves, but their pets as well, according to a new survey by Compare the Market.
Compare the Market surveyed over 1,000 home-seekers on the top three lifestyle features that were most important to them when looking at properties.
Pet friendliness was a top consideration for 20% of aspiring buyers, outranking qualities like 'room to grow a family' (18.7%), proximity to buses (11.3%) and being in a good school catchment (13.5%).
According to Compare the Market's Insurance Expert Stephen Zeller, the number of visitors to the comparison site's pet insurance vertical had also increased nearly 30% before the pandemic.
"Whether it was the ability to be home more often during work hours or to try and combat the loneliness brought on by restrictions, Australians have taken the opportunity to add that furry friend they've always wanted," Mr Zeller said.
This follows a 2021 report by Animal Medicines Australia showing pet ownership surged during the pandemic. Since 2019, the number of households increased from 61% to 69%, up to a total of 30.4 million pets across the country.
Rental and housing squeeze causing an increase in abandoned pets
Another reason for wanting to buy a house for their pets is the difficulty of finding animal-friendly accommodation otherwise, particularly when renting.
Amid a 16-year low in rental vacancy rates, as many as 25% of all pets surrendered on the Gold Coast in the first month of 2022 were due to accommodation issues, according to data provided by the Animal Welfare League Queensland (AWLQ).
That figure is up from 20% two years prior, and AWLQ spokesperson Craig Montgomery said being unable to find pet-friendly accommodation is a big problem at the moment.
"During the 2020/21 Financial Year, Animal Welfare League Queensland saw a significant increase in the number of animals being admitted into our Emergency Boarding Program – 150 animals have been cared for during this time," Mr Montgomery said.
"This was a direct result of the pandemic and the associated housing crisis that continues to impact pets and their families."
While buying a house with their own rules is one way to avoid this problem, it isn't an option for those who can't afford it.
Should landlords allow pets in rental properties?
In a tight rental market, making your investment property pet-friendly can actually be a financially beneficial decision.
According to a 2021 report by the Australian Housing and Urban Research Institute (AHURI), pet-friendly rental properties attracted higher rents on average and were also leased faster, likely due to pet owners offering more in order to secure the property.
Pet owners also tend to have higher incomes and improved mental health on average and are also more likely to stay in the property for longer.
Yet in some cities, as little as 10% (or even less) of advertised properties are listed as pet-friendly.
A key issue with allowing pets in rental properties, according to Mr Zeller, is that landlord insurance doesn't always cover the damage they can cause.
"While this will differ from claim to claim and insurer to insurer, many policies do not automatically include cover for damage from domestic animals," he said.
"Some policies might cover it, but in a lot of cases, your only option is to purchase accidental damage cover that specifically covers this type of damage.
"Alternatively, you can ask for a pet CV from your tenants, negotiate slightly higher rent, or even consider modifying the property to make it more pet friendly with additions like a cat flap.
"Having an appropriate space is an important consideration when adopting an animal, but that shouldn't mean renters are excluded. It's something landlords should keep in mind, if they're looking to attract more long-term tenants."
For more information, please contact:
William Jolly | 0405 968 369 | [email protected]   
Compare the Market is a comparison service that takes the hard work out of shopping around. We make it Simples for Australians to quickly and easily compare and buy insurance, energy, travel and personal finance products from a range of providers. Our easy-to-use comparison tool enables consumers to find products that best suit their needs and back pocket.
Did you find this article interesting or helpful?