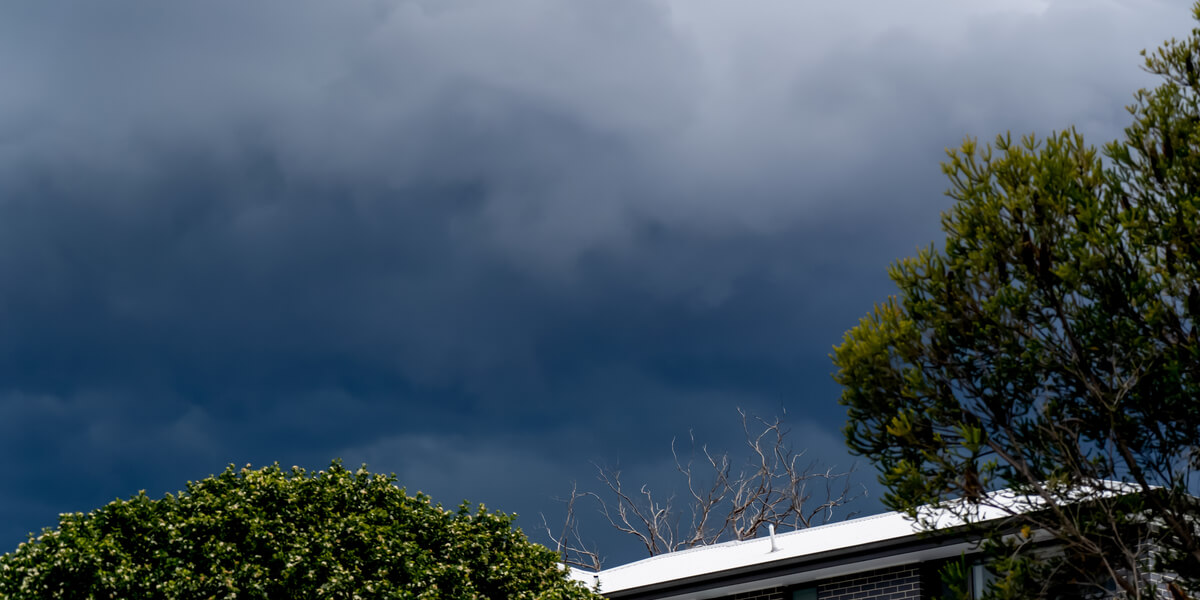 Queensland is set to endure more torrential rain, with meteorologists forecasting nearly 10 months of rain over just a couple of days in certain parts of the 'Sunshine' State.
This rain, which reportedly 'guarantees' flash flooding in certain areas, comes just months after the devastating floods in New South Wales and South-East Queensland, confirmed by the Insurance Council of Australia (ICA) as Australia's costliest floods ever.
The flooding catastrophe resulted in nearly 200,000 general insurance claims worth an estimated $3.35 billion – the majority of these claims (86.4%) were for property, while 13% were for motor vehicles.
Recent data from Compare the Market shows that 43% of families are concerned about potential storm and flood damage, and 44% said they could probably do more to protect their home.*
Meanwhile, our research conducted after the floods also found more than 64% of Australians would look to move now if their home risked being flooded in the next five years.**
Compare the Market's general insurance expert Stephen Zeller said that now more than ever, the risk of unprecedented weather is a timely reminder to ensure your car and home have the right level of protection.
"Storms and floods are common for many Australians, but their damaging nature and unpredictability can catch many of us off-guard," Mr Zeller said.
"More recently, we've seen how this heavy rain can lead to widespread flooding, and there will be many people who lost their home or their car in the floods who could find themselves in a similar situation again.
"This is why it's so important to check your home and contents insurance and car insurance policies to make sure you're covered for storm and flood damage."
However, Mr Zeller warned that home and contents insurance policies could be subject to an embargo, which many Australians may not be aware of.
"If insurable incidents are imminent or already occurring, many insurers may refuse to sell policies to families in affected areas or may impose a no-claims period on new policies," Mr Zeller said.
"While the threat of floods is obviously a time to think about insurance, it's advised to have cover in place well in advance of natural disasters to prevent claims from being impacted by embargoes and waiting periods."
See also: what to do if your car has been flooded
How to prepare for wild weather and natural disasters
While insurance can come in handy in the event of damage or loss during heavy rains and flash flooding, there are steps households could take to minimise damage, including:
Parking cars undercover and away from trees
Securing any loose items or outdoor furniture
Never driving through flooded roads and being cautious of storm drains, creeks, lakes and other bodies of water
Moving furniture and valuables away from windows or areas that may be exposed to flooding.
Mr Zeller also said that one of the best ways to be ready for a disaster to strike is to have some form of emergency kit ready.
Compare the Market's research found half (47%) of Australians have some sort of plan for natural disasters, with 34% having an emergency first aid kit and 20% having an emergency tool kit.
Other ways Aussies are preparing for disasters include:
32% of Aussies have an escape plan at the ready;
26% have important documents sealed in watertight containers; and
19% have a stash of non-perishable food
"As storms can be unpredictable, there's no knowing how much damage may occur," Mr Zeller said.
"Put together an emergency kit, including non-perishable food, bottled water, torches, batteries, toiletries and medication, in case you need to evacuate your home in a hurry.
"Also consider spare fuel for your car and discuss an evacuation plan with your loved ones in the event of an emergency.
"Remember: the safety of yourself and your loved ones is the number one priority during wild weather events."
*A storm season preparedness survey of over 1,500 people conducted by Compare the Market in October 2021.
** Compare the Market commissioned PureProfile to survey over 500 Australians and 1,000 Americans and Canadians in April 2022.
---
For more information, please contact:
William Jolly | 0405 968 369 | [email protected]  
Compare the Market is a comparison service that takes the hard work out of shopping around. We make it Simples for Australians to quickly and easily compare and buy insurance, energy, travel and personal finance products from a range of providers. Our easy-to-use comparison tool enables consumers to find products that best suit their needs and back pocket.
Did you find this article interesting or helpful?