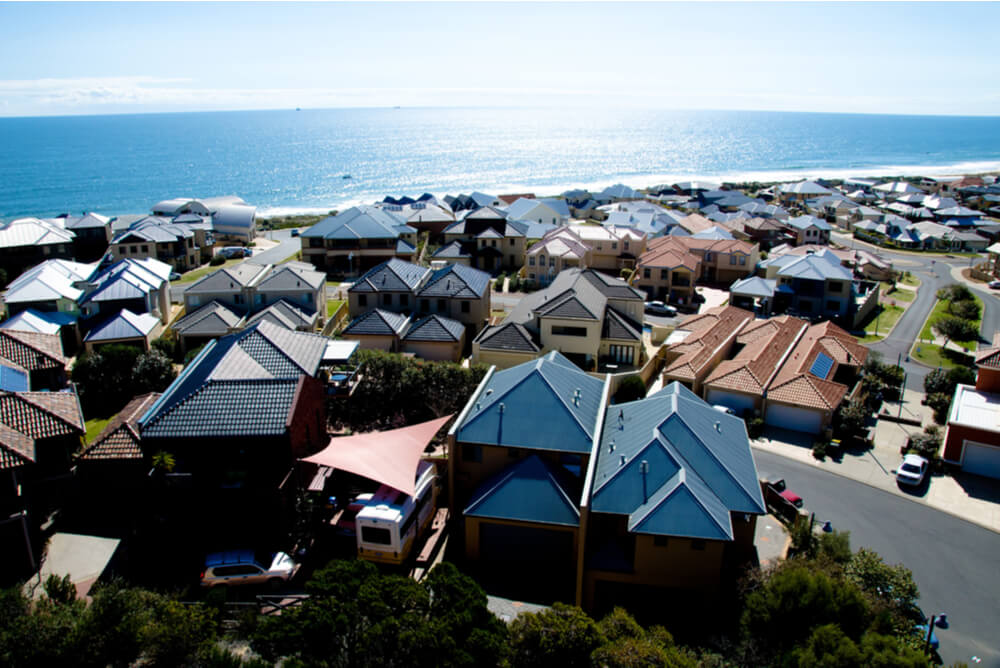 The Reserve Bank has once again held the cash rate steady at 0.10% in its meeting today as expectations of an increase grow louder.
The central bank has repeatedly said it will not be raising the official cash rate until 2024,2 but recent events have led some to speculate we're in store for a cash rate increase much sooner.
In the Reserve Bank's statement today, Governor Philip Lowe said 2023 is the new expected date for a cash rate increase, not 2024.
"The Board will not increase the cash rate until actual inflation is sustainably within the 2 to 3 per cent target range. This will require the labour market to be tight enough to generate wages growth that is materially higher than it is currently," he said.
"This is likely to take some time.
"The Board is prepared to be patient, with the central forecast being for underlying inflation to be no higher than 2½ per cent at the end of 2023 and for only a gradual increase in wages growth."
According to Compare the Market's Senior Banking Writer William Jolly, the cash rate could even be raised as soon as Easter next year, well ahead of the RBA's current expectations.
"The odds the interest rate will be held at 0.1% are shrinking by the day. I think it's possible we'll see an increase before Easter next year," Mr Jolly said.
Today marks a year since the RBA last changed the rate from 0.25% to its current level.1
The Reserve Bank has kept a 0.1% yield target on three-year government bonds, but in the past week the yield on these bonds have risen seven times to more than 0.7%.3
"Everyone has been focused on shares and property, but what they should be watching is the government bond market," Mr Jolly said.
"We typically find when there are movements in bonds, there will movements across the financial landscape."
That, combined with stronger than expected inflation figures in October, could well mean the RBA brings forward the date of its next cash rate increase.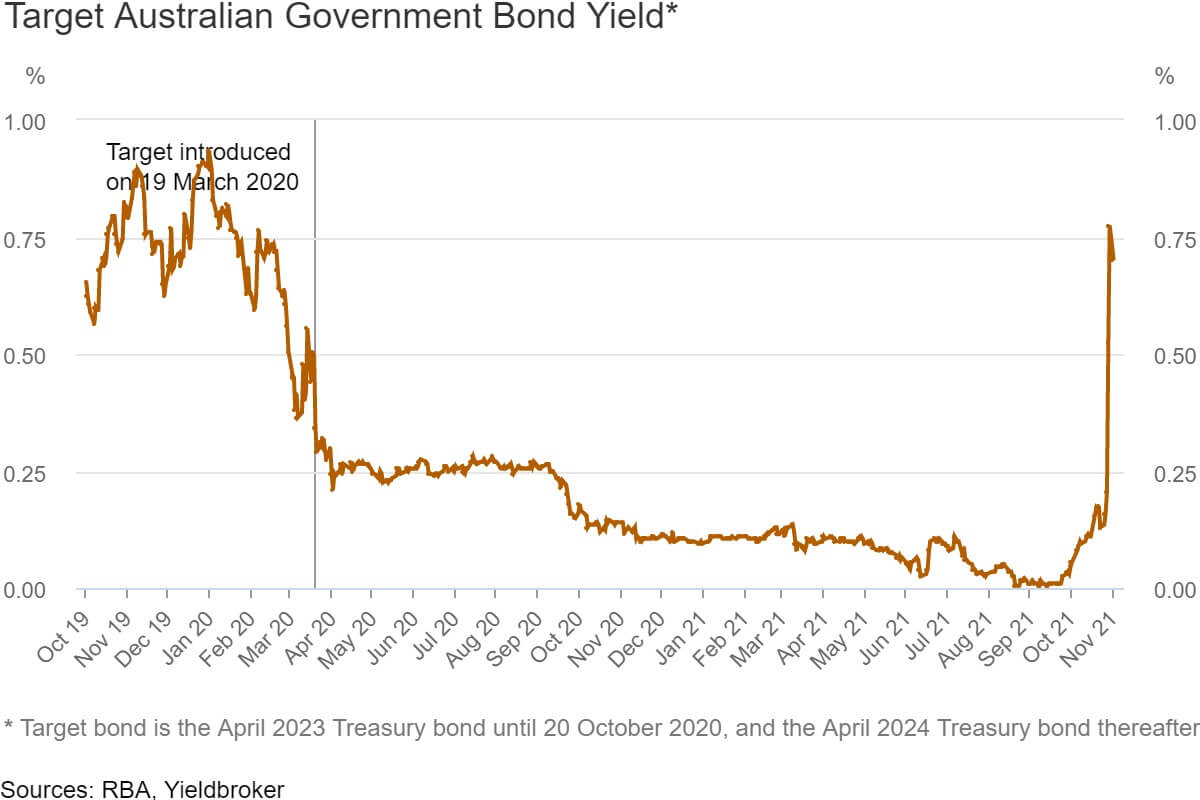 And where there's one cash rate increase, more usually follow. CBA's Head of Australian Economics Gareth Aird, for example, predicts there will be five increases by the last quarter of 2023, taking the cash rate all the way up to 1.25%.4
There has not been a cash rate increase since November 2010.
All Australia has known since then have been cuts, something that has contributed to skyrocketing property prices.
Mr Jolly believes people taking out risky, high-debt loans could be in trouble should we see a number of interest rate rises.
"It's concerning how many people have taken out high-risk loans to keep up with surging prices," he said.
"There's a whole generation of homeowners who have never experienced high-interest rates. It's wise to stress test your finances before taking out a loan to make sure you can afford it under harsher circumstances.
"We're seeing more people trying to lock in fixed rates now in anticipation of a change. If you're worried about what a possible rate increase could mean for you, it might be worth considering the options available to you now."
See also: Could you afford the next cash rate increase?
---
Sources
Image via Shutterstock
Reserve Bank of Australia, 02 November 2021. Statement by Philip Lowe, Governor: Monetary Policy Decision.
Reserve Bank of Australia, 19 October 2021. Minutes of the Monetary Policy Meeting of the Reserve Bank Board.
Reserve Bank of Australia. April 2024 Australian Government Bond Yield Target.
Commonwealth Bank, 28 October 2021. Exceptional vaccine take-up means stronger economic outcomes in 2022 and RBA policy tightening.
Did you find this article interesting or helpful?