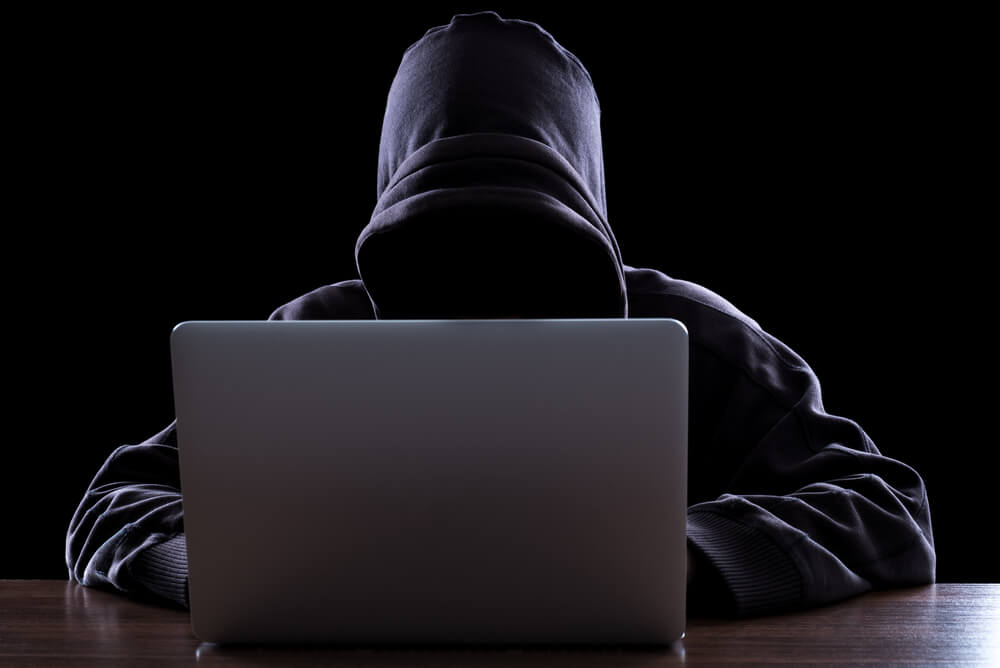 Most people think they're too smart to fall for a scam. Claims 'you inherited $1,000,000 from a distant relative' are rarely believed.
But what happens when we're feeling isolated or lonely and our emotions take over?
Dating and romance scams have cost Australians over $41million this year alone, according to the ACCC Scamwatch. This sinister category is now the second highest for financial loss behind investment scams.
As technology evolves, scam tactics are becoming increasingly sophisticated, and there's nothing these ruthless fraudsters won't try, to drain you dry.
Dr Jacqueline Drew, Psychologist and Senior Lecturer at the Griffith Criminology Institute, said that dating and romance scams have exploded with the emergence of new technology. The scary reality is, that everyone is a target.
"Strategies and psychological manipulation have been the same since the beginning of time, now it's been translated to a new mode – online – a scammer's reach is now unlimited," Dr Drew said.
"Scammers put out their tentacles and depending on the response, they can determine who is vulnerable and therefore would be susceptible to them."
Caught in a trap
Social networking, mobile applications and the internet are the most common ways scammers make contact1. A scammer will typically lure you in by creating a fake profile and identity (generally using a trusted military occupation, aid worker or professional working abroad).
"We know that these offenders are really good at emotional manipulation. They know how to elicit these emotional triggers and how to get people to connect with them," Dr Drew said.
"There is a significant grooming process with these dating and romance victims. Slowly building a relationship, offenders will isolate people from their family and friends."
Scammers win over victims by expressing strong emotion, sharing 'personal stories' and showering them with loving words and affection.1
Once the victim's defences are down, the begging begins. Common requests include money for personal emergencies, hardship or to fund long-promised visits.
Sadly, gifts sent to scammers are often impossible to recover. Worse still, the emotional betrayal is long-lasting.
"When you're emotionally invested in a relationship, you'll have blinkers on," Dr Drew said.
"And we know with real life relationships sometimes it's really hard to disconnect as you are invested into it. It's all the same emotion (online) as we would have in a normal real-life relationship".
"These offenders have tricked so many people. That they're good at what they do. Even for those of us that are trained in spotting scams, it's even hard for us as experts to identify them. It's okay to admit you have been scammed and try and repair the damage as soon as possible."
Spot the warning signs
With the emergence of new technologies and our increasing reliance on digital tools, it's becoming increasingly important to stay alert and on guard. There are some ways you can protect yourself and your loved ones from becoming a scam victim.
Never send money to someone you haven't met
Stay suspicious and trust your instincts if something seems dodgy
Look for spelling and grammar mistakes and inconsistencies in stories
Never agree to accept money to transfer to someone else (this is money laundering)
Keep your personal details secure and avoid sharing personal information on social media sites2
Call for support
Large investments are being made in the banking space to help detect and prevent scams in real time, to protect customers' personal information. Australian Banking Association (ABA) is also backing projects to facilitate information sharing with law enforcement.2
Compare the Market's banking expert David Ruddiman said banks and other financial institutions must have processes and systems in place to prevent fraudulent activity.
"Bankers should act with care and skill and when they detect these red flags, they can't ignore them. They'll need to play a vital role in protecting and educating their customers.
"Whilst systems and processes can help detect these scams, a careful balance is required when dealing with these emotional scams; a balance between following their customers' instructions and detecting and preventing scams from occurring, these often conflict.
"This is a very emotional time for customers who discover they are in a dating or romance scam, so a strong level of sensitivity and respect is fundamental".
For further information relating to scams and how to report a scam please visit Scamwatch. If you believe you have been victim to a scam, please contact your financial institution immediately.
Sources
ACCC, Scamwatch – 'Dating & Romance' – Accessed 10/11/21
Australian Banking Association – 'ABA launches new awareness campaign as scams grow' – Accessed 10/11/21
Image by Shutterstock
Did you find this article interesting or helpful?