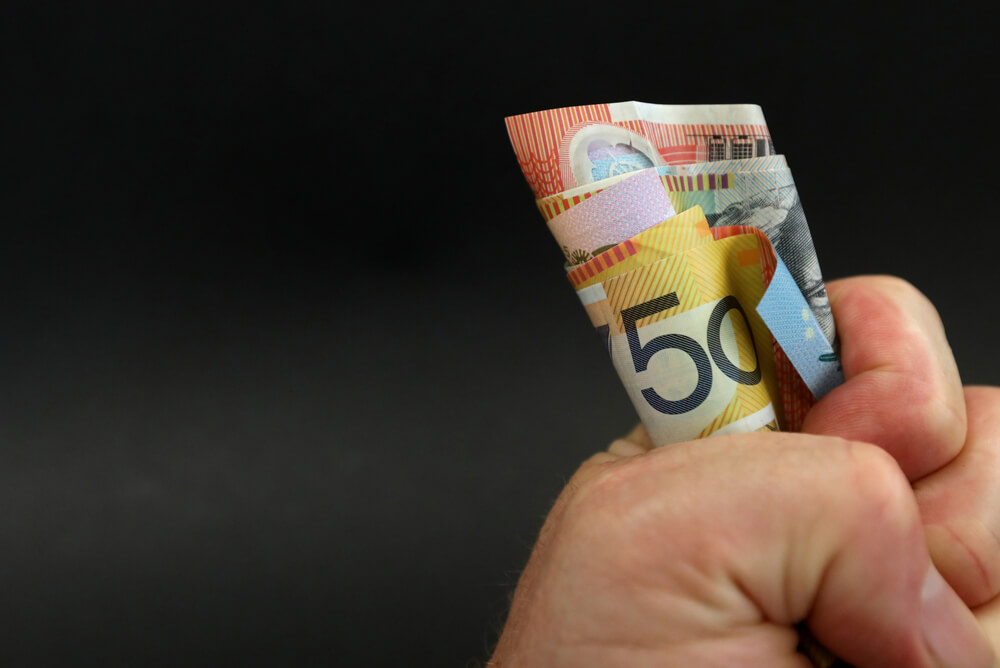 Ahead of November's cash rate announcement, recent data could see the Reserve Bank (RBA) make a move sooner than initially expected.
Inflation has been on the rise and now currently sits in the central bank's 2-3 per cent target range.
This could be out down to 'one-off' changes in prices due to extraordinary impacts, such as COVID-19, but 'underlying' inflation is meant to reduce the impact of these events.
It remains extremely unlikely that the Reserve Bank will increase the cash rate in November based on this quarter's inflation results alone, as there are other factors such as jobs figures and wages growth it takes into consideration at each meeting.
However, if inflation remains at this level or continues to increase, that could cause the cash rate to rise well before the expected 2024 deadline.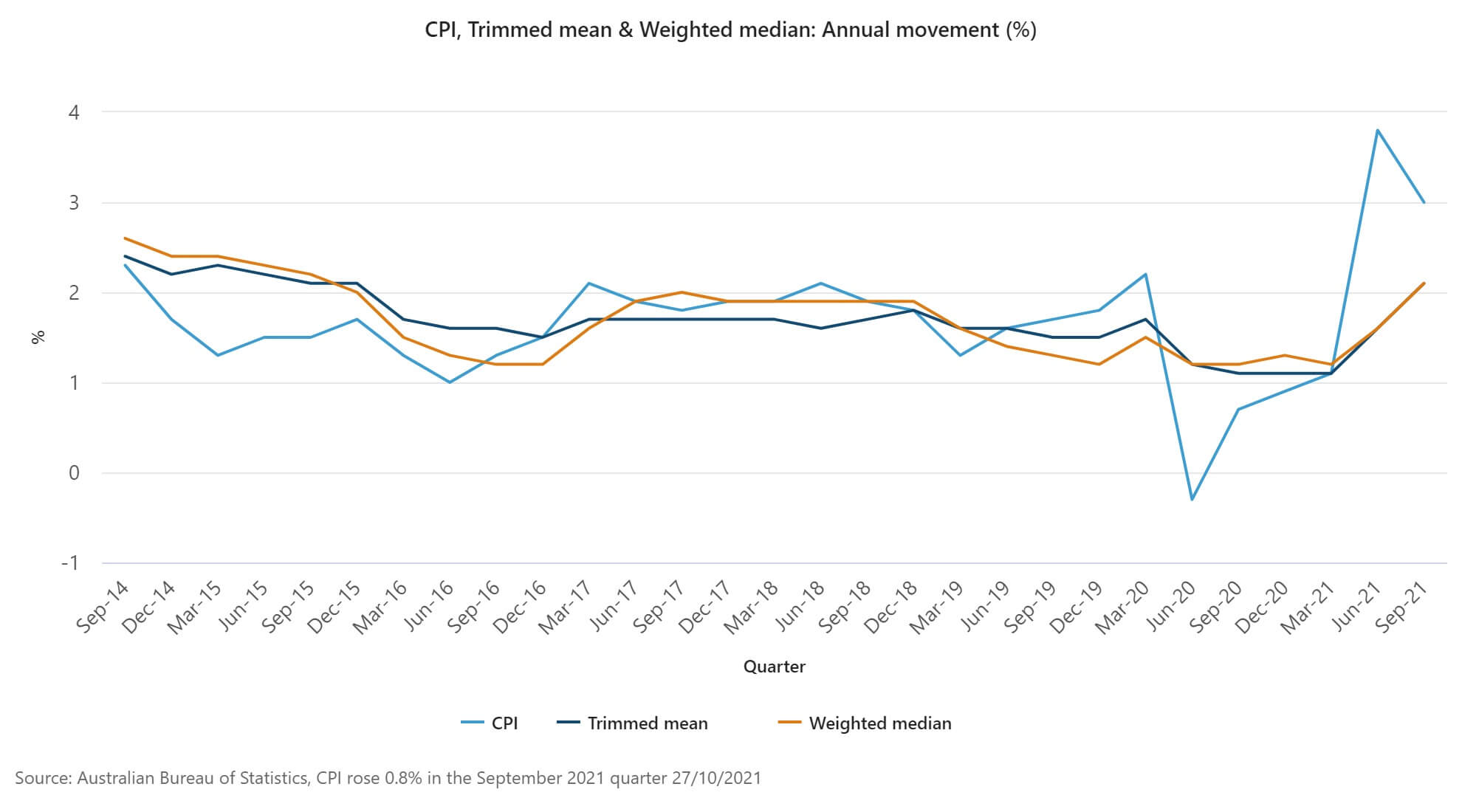 Will the RBA budge on its 2024 plan?
Speaking in September, Reserve Bank (RBA) Governor Philip Lowe said evidence of sustainability was crucial before any changes.
"It won't be enough for inflation to just sneak across the 2-3% line for a quarter or two," he said.
"We want to see inflation around the middle of the target range and have reasonable confidence that inflation will not fall below the 2–3% band again."
According to Commonwealth Bank's Global Economic & Markets Research division, sustained inflation within the target range, as well as high vaccination rates, have led the bank to push forward its expectation for a cash rate increase.5
"We have pencilled in a first increase of 15 basis points in November 2022, which would take the cash rate to 0.25%," CBA's Head of Australian Economics Gareth Aird said.
"We expect that to be followed by an increase of 25 basis points in December 2022.
"We have three further 25bp (basis point) hikes in Q123, Q223 and Q324 that take the cash rate to 1.25%."
A 115-basis point increase in the cash rate, if passed on by banks and lenders, would increase the average home loan interest rates to the following:
| | | |
| --- | --- | --- |
| | Existing customers | New customers |
| Owner-occupier (variable) | 4.18% p.a | 3.83% p.a. |
| Owner-occupier (fixed) | – | 3.37% p.a |
| Investment (variable) | 4.51% p.a. | 4.12% p.a. |
| Investment (fixed) | – | 3.67% p.a. |
Source: Reserve Bank Lenders' Interest Rates, August 2021. Rates in the table above take existing interest rates and add 115 basis points.6 Existing fixed customers are not impacted by current rate changes.
With a 115-basis point increase, the average principal and interest owner-occupied interest rate for existing home loan customers would rise from 2.73% p.a to 3.88% p.a.
Assuming a 30-year loan term on a $500,000 loan, the average monthly mortgage repayment on this loan would increase from $2,036 per month to $2,353 per month – an increase of more than $300.
Over 30 years, that would cost the average borrower more than $114,000 in total.
---
Sources
Image via Shutterstock
Reserve Bank of Australia, 5 October 2021. Statement by Philip Lowe, Governor: Monetary Policy Decision.
Reserve Bank of Australia, 19 October 2021. Minutes of the Monetary Policy Meeting of the Reserve Bank Board.
Australian Bureau of Statistics, 27 October 2021. CPI rose 0.8% in the September 2021 quarter.
Reserve Bank of Australia. 14 September 2021. Delta, the Economy and Monetary Policy.
Commonwealth Bank, 28 October 2021. Exceptional vaccine take-up means stronger economic outcomes in 2022 and RBA policy tightening.
Reserve Bank of Australia, August 2021. Statistical Table F6 – Housing Lending Rates.
Did you find this article interesting or helpful?