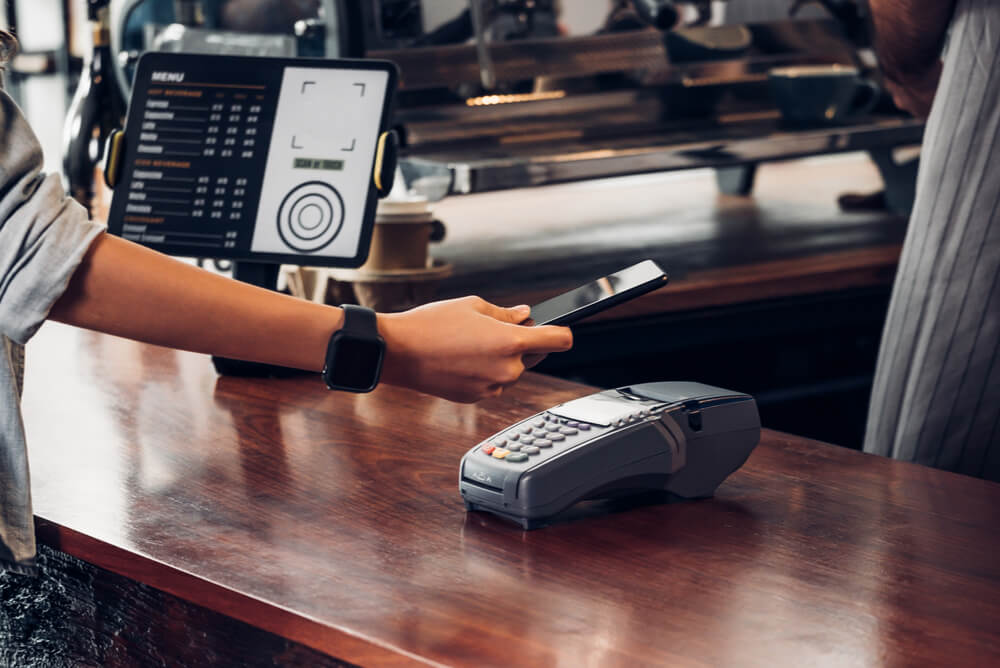 Buy Now, Pay Later services are a relatively new phenomenon in Australia, with the biggest (Afterpay) launching here in 2015.
But what is Buy Now, Pay Later? How does it work, and what's driving the new craze? We take an in-depth look.
What is Buy Now, Pay Later?
Buy Now, Pay Later (BNPL) provides the option to purchase something straight away and pay for it over time in several even instalments.
Most BNPL platforms require one upfront payment of, say, one-quarter of the purchase price, before paying the remaining three-quarters in instalments over a regular repayment schedule. For example, Afterpay requires an upfront payment worth one-quarter of the purchase before locking customers into a schedule of three fortnightly repayments.
These platforms are different from a standard credit card in that they (generally) don't charge any interest or account keeping fees. They make the bulk of their money from charging merchants a small portion of each sale and can charge customers late fees if they fail to meet their repayments. These late fees are commonly around $7-$10, and some platforms place caps on these late fees before cutting customers off.
BNPL vs credit cards
BNPL has been described as 'the credit card killer', and there has been quite an inverse trend for each in terms of their recent popularity.
According to Roy Morgan research, 3.3 million Australians (15.7%) used a Buy Now Pay Later service in the year to June 2021, up from only 6.8% in September 2018.1
On the other hand, data from the Reserve Bank shows that the number of active credit card accounts in that time has fallen 17%.2 The number of cards in circulation (some people have multiple) has fallen 21%.
Although there are both similarities and differences between the two, BNPL has the potential to be much cheaper and easier to use than a credit card:
Some BNPL platforms require minimal or fast credit checks before you can use them, and applications can take mere minutes compared to waiting days for credit card approval
BNPL doesn't charge interest; the average credit card interest rate, according to the RBA, is around 17% p.a. as of 2021.3
Credit cards can also charge higher fees; the average annual credit card fee is $138, while some can be as high as $700 or more4
An Accenture report (commissioned by Afterpay) said the average credit card user is paying seven times as much in fees compared to BNPL.5
That isn't to say BNPL is perfect though; an ASIC review in 2020 found 21% of users missed a payment in a 12-month period, which incurred fees.6 It also found that almost half (45%) of payments incurring late fees were charged multiple times, and consequences beyond paying extra fees included:
20% of customers had to cut back on essentials to meet their repayments
15% had to take out an additional loan to meet their repayments
Credit card users (66% to 73%) and those under the age of 30 (47%) were much more likely to miss repayments and suffer extra consequences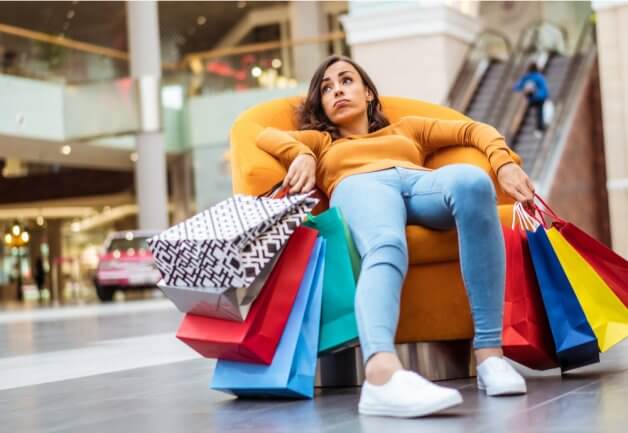 Whether it's a credit card or Buy Now, Pay Later, you can still end up in the same place.
How many people use it?
Buy Now, Pay Later is growing at a rapid pace as consumers continue to shift away from traditional payment methods like cash and credit cards.
The ASIC review in 2020, noted that there were 6.1 million BNPL accounts open as of June 2019 – that's 30% of the adult population. It effectively doubled its number of accounts from 2017-18 to 2018-19, but the number who use it regularly is far smaller.
"Of the self-identified BNPL users, 70% made a BNPL purchase every few months or less often, whereas only 3% said they used BNPL at least once a week," the Reserve Bank said.7
Compare the Market's Bill Shock Tracker for August 2021 discovered the average BNPL user in Australia is repaying $177 per month on average.
Pros and cons of Buy Now, Pay Later
Some of the key benefits and negatives BNPL products can provide include the following:
| | |
| --- | --- |
| Pros | Cons |
| Having lower interest rates and fees compared to most credit cards | They can almost be 'too easy' to use, which means it can be easy to miss repayments, pay for things you can't afford and accumulate late fees |
| Only charging fees on missed payments | You can overspend without realising it |
| Being able to quickly sign up when needed | Some don't perform credit checks, while some do perform credit checks but aren't as strict as other forms of credit |
| Being easy to use, according to 81% of users in ASIC's report | Bad behaviour with BNPL can still put black spots on your credit history, which can make it harder to apply for other loans like a mortgage |
| Flexible repayment plans, with some offering multiple options | You can apply for multiple at a time, which can be very risky |
| Some offer rewards, perks, and budgeting tools – 57% of Afterpay users say BNPL helps them budget better8 | It's far less regulated than other credit products, so much so that it isn't even technically considered to be credit at all… |
So while BNPL is easy to use and is technically cheaper on average compared to a high-interest credit card, they're still an easy way to build debt. Compare the Market's report found BNPL bills were the fourth most forgotten about, with just under 20% of BNPL users forgetting a repayment in a three-month period.
Should Buy Now, Pay Later be more heavily regulated?
Even though it's like our credit facilities, BNPL isn't technically considered to be credit by Australia's regulators and the National Credit Code, and as such isn't subject to the same kind of responsibilities that credit providers are.9
"Some providers extend funds without charging fees or interest and as such do not meet the definition of 'credit' under the code," ASIC said of BNPL.
For this reason, BNPL is very lightly regulated in Australia, unlike in the UK where it is now covered under the country's credit laws.10 Here in Australia, BNPL platforms are mostly self-regulated, with the companies themselves implementing things like late fee caps, mandatory credit checks and hardship teams, and conducting ongoing suitability reviews for customers.
But with over 90% of the market being self-regulated by less than 10 of the largest platforms, consumer advocates say this is not enough.11
Organisations including the Financial Rights Legal Centre (FLC), Financial Counselling Australia (FCA), and Consumer Action Legal Centre say that these services can still provide up to $30,000 in credit, but the lack of government enforcement means ASIC cannot take action for a breach of lending standards by BNPL providers.
"BNPL companies use a simple but seductive psychological trick to attract customers. Spreading out the cost of an item makes it feel less expensive, but that doesn't mean you can afford it." Financial Rights Legal Centre CEO Karen Cox said.
"Right now, there is no obligation for BNPL providers to assess a person's ability to repay debt or handle a consumer's complaint fairly."
Meanwhile, FCA CEO Fiona Guthrie is of the opinion that "If it looks like a duck and quacks like a duck, it's a duck."
"We should ditch ideology and recognise that BNPL is credit and should be regulated like other credit. If we fail to act, more and more Australians will be harmed," she said.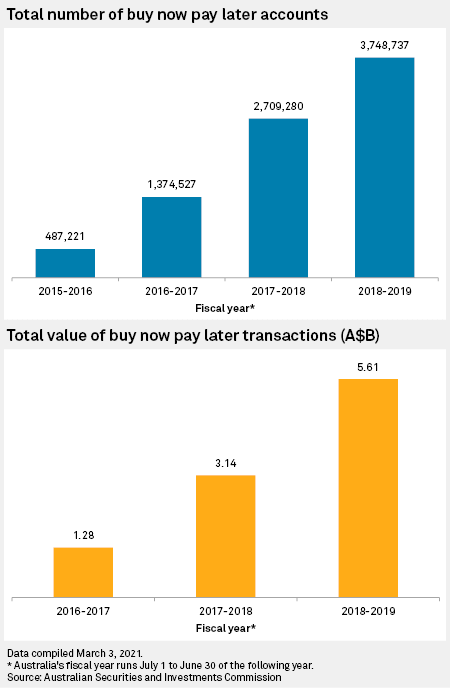 BNPL has been called the 'Wild West of consumer lending', and is growing at an extraordinary pace.12
How to manage BNPL responsibly
Like it or not, Buy Now, Pay Later is here to stay and is expected to double its market share to be worth more than $47 billion US by as early as 2023.13
While you might think it's better than a credit card, a personal loan or just plain old cash, nothing is perfect. Using BNPL recklessly can lead to debt and financial stress, so if you do plan to jump on the BNPL hype train, here's how you can do so responsibly:
Don't think of it as 'free money': Like a credit card, you have to pay the money back eventually, so don't buy anything you wouldn't buy with the money in your bank account.
Only buy what you actually need: don't let cool marketing gimmicks fool you into impulse spending.
Factor BNPL into your budget: If you already have a regular budget, add in your BNPL debts alongside any home loan, insurance or bill repayments you have. If you don't have a budget, make one!
Stick to the one account: Only open one account from one platform – don't have, for example, three different accounts with Afterpay, Zip and Humm.
Always pay on time: BNPL platforms actually make it quite easy to automatically stick to their schedule, so make sure you have enough in your account to pay it off each time. They'll send you reminders when a payment is due.
If you find yourself in financial trouble, contact your BNPL provider's hardship team for help on what to do next, or get in touch with a free financial counsellor recommended by ASIC. 
---
Sources
Photo via Shutterstock
1. Roy Morgan, 10 August 2021. 'Roy Morgan Digital Payments Report.'
2. Reserve Bank of Australia, 'Credit and Charge Cards – Seasonally Adjusted Series – C1'.
3. Reserve Bank of Australia, 'Personal Lending Rates – F8'.
4. Reserve Bank of Australia, 17 June 2021. 'Bank Fees in Australia During the COVID-19 Pandemic'.
5. Afterpay, 2021. 'Afterpay Economic Impact Report 2020'.
6. Australian Securities and Investments Commission, November 2020. 'Buy now pay later: An industry update'.
7. Reserve Bank of Australia, 18 March 2021. 'Developments in the Buy Now, Pay Later Market'.
8. Afterpay, 2019. 'How Millennials Manage Money.'
9. Australian Securities and Investments Commission, November 2018. 'Review of buy now pay later arrangements.'
10. Gov.uk, 2 February 2021. . 'Buy-now-pay-later products to be regulated.'
11. Financial Counselling Australia, 24 February 2021. 'Buy now pay later sector must be regulated by Government NOT itself'.
12. S&P Global Market Intelligence, 9 March 2021. 'Australian buy-now-pay-later industry may need regulation to inspire confidence'.
13. Worldpay from FIS, 'Global Payments Report 2020'
Did you find this article interesting or helpful?