Four-wheel drives, simply known as 4WDs or 4X4s, are almost as Australian as Vegemite, kangaroos and sausage sizzles.
It's not just those who live in the bush that love these mighty gas-guzzling machines. 4WDs are also popular with many who live in the 'burbs' and the big cities looking for a weekend or holiday escape in their rugged, off-road capable car.
In this article, we take a look at the most popular 4WDs and what car insurance considerations owners should keep in mind before they take their set of wheels off the beaten track.
What are the most popular 4WD models?
We can look at Compare the Market car insurance sales data for the past two-and-a-half years to see which 4WDs are the most popular among Australians. Interestingly, out of the top 10 car models that were insured through Compare the Market's comparison service, 40% were 4WDs or AWDs (all-wheel drives).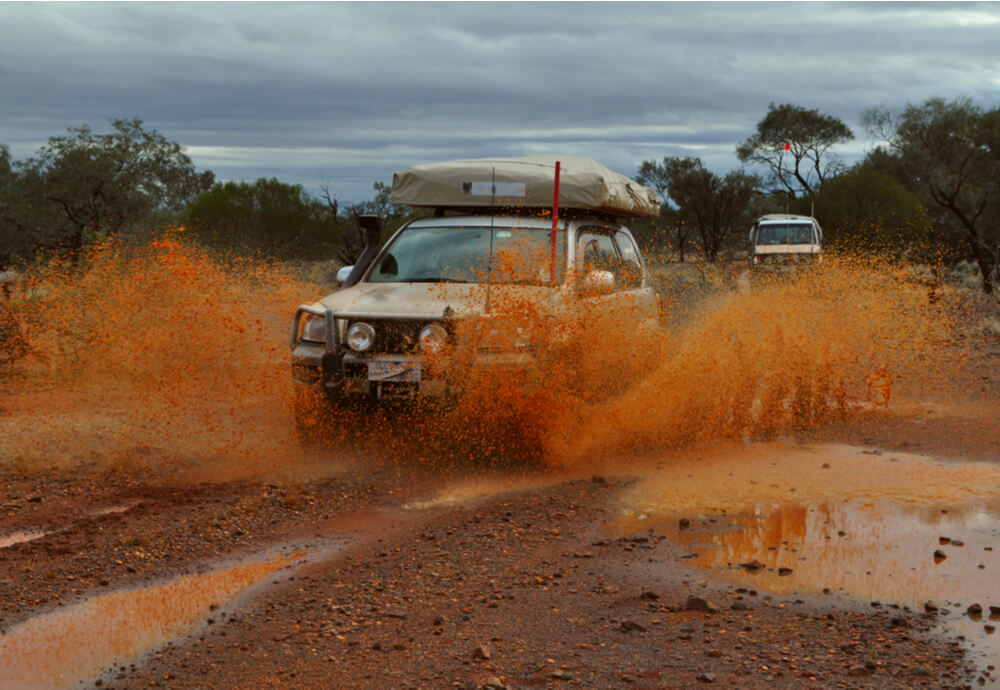 In descending order, these are the top 20 off-road cars based on Compare the Market sales data:
Toyota Hilux
Ford Ranger
Nissan Navara
Toyota RAV4
Mitsubishi Triton
Nissan X-Trail
Toyota Prado
Subaru Forester
Honda CRV
Mazda CX-5
Toyota Kluger
Holden Captiva
Toyota Landcruiser
Mitsubishi Outlander
Mitsubishi ASX
Hyundai Tucson
Holden Colorado
Ford Territory
Mazda BT-50
Jeep Grand Cherokee
Notes: Based on car insurance purchases through Compare the Market's comparison site between 01/01/2019 and 30/06/2021.
What's the difference between 4WD and AWD?
You may have heard the term all-wheel drive (or just AWD) and found yourself wondering how it's different to a four-wheel drive. Both apply power to each of their four wheels, as opposed to other cars, which only power the rear wheels or front wheels (commonly known as two-wheel drive or 2WD).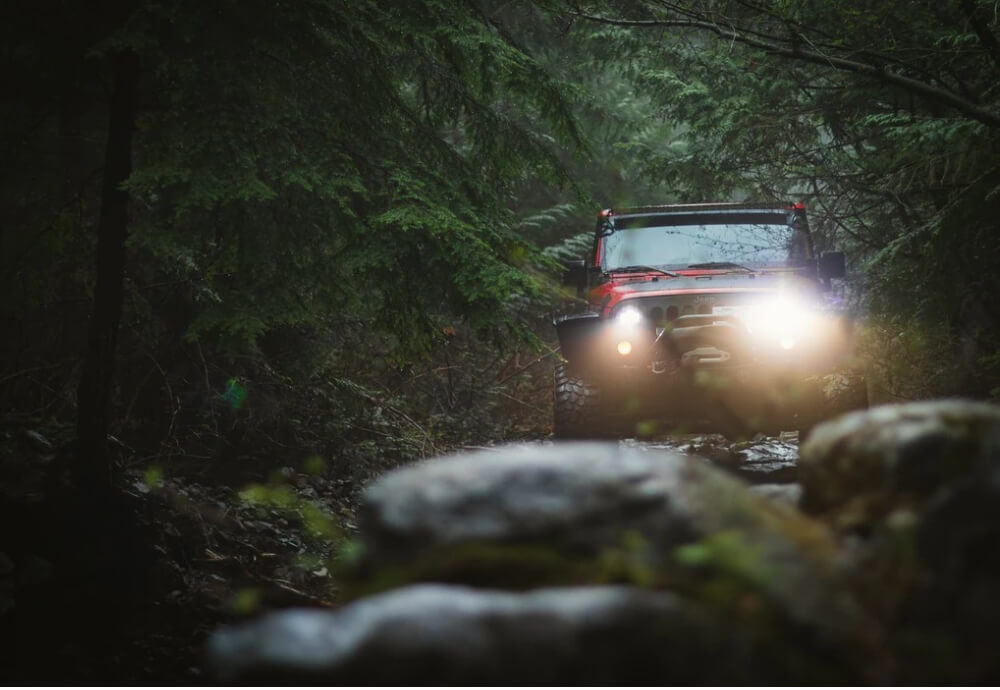 The major difference is that true 4WDs have an extra low-range gearbox that helps apply power (torque) to the wheels at slow speeds to help them go up steep hills and rough, uneven ground. The car's differential allows the wheels to receive power while turning at different speeds.
AWDs typically have three differentials while 4WDs normally just have two. They generally don't have a low-range gearbox, but many AWDs have computer systems that intelligently direct power to each of the four wheels independently. This provides greater control in wet or dusty road conditions.1
Modern 4WDs and AWDs generally come with controls that allow drivers to turn it on or off and return to two-wheel drive while on the road.
Does car insurance cover off-roading?
Not all car insurance policies will cover you if you drive off-road. If you drive on an unmarked road – the technical term being a 'non gazetted' road – you might not be covered. Additionally, some insurers might cover certain incidents that occur while off-roading, such as a collision with another vehicle, but not mechanical damage to the car caused by off-roading.
Generally, you won't be covered for off-road driving if:
you drive in a race, competitive event or organised rally (like 'bush bashing')
your car isn't roadworthy or is not equipped for off-road driving
you drive off-road recklessly (such as going off the track or over dangerous ground your vehicle can't handle)
Another thing to consider with a 4WD is any modifications and accessories on the car. If you add some fog lights, bash plates, roof top tent or other gear for some epic camping trips, you should notify your insurer. You may need to pay a little extra to cover your modifications and off-roading accessories.
It's imperative to check the Product Disclosure Statement (PDS) to see exactly what's covered and what isn't when driving off-road. You can learn more about 4WD car insurance options by checking out our handy guide.
Sources:
1 4WD vs. AWD: What's the Difference? Automotive Training Center. 2021.
Did you find this article interesting or helpful?